Narrators assume a crucial role in modern storytelling where characters share thoughts with the audience that cannot be expressed to the other characters in the filmic world. There is a classical charm to a film which opens with the 'once upon a time' effect. However, films have evolved from having the conventional reliable narrator, mainly focusing on the exposition of a story.
Today, narrators can be unreliable and may even talk directly to the audience as they vent out their unfiltered thoughts. Some retain the old-time effect of speaking from a retrospective point of view, while others tend to be experimental. Here are 10 narrators in films who made the audience feel immersed in the film.
10
Red from Shawshank Redemption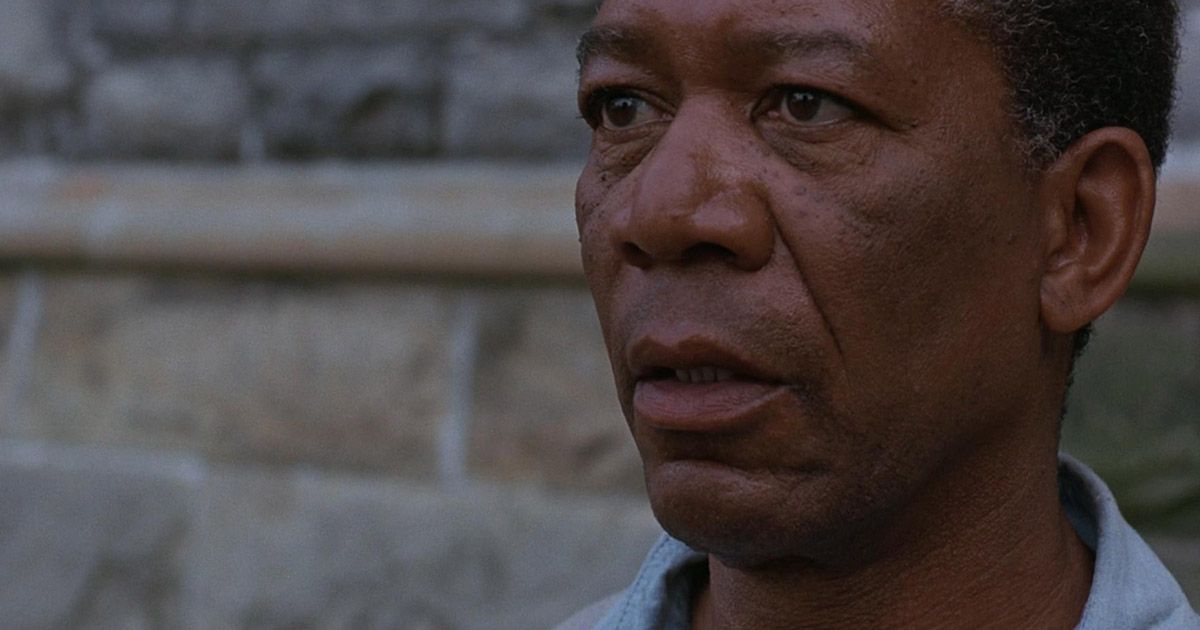 It is fitting to begin this list with Morgan Freeman, as the actor's deep voice has been attached to several great works of American Cinema. The Academy Award-winning actor is mainly known for portraying reliable and calm figures in films, such as Ellis Redding in Shawshank Redemption, Nelson Mandela in Invictus, and Eddie Dupris in Million Dollar Baby. Ellis Boyd Redding, aka Red, is a prison contraband smuggler in the Shawshank State Prison who gives a first-hand account of his prison experience and Andy Dufresne's escape.
The narrator's dramatic yet matter-of-fact narration style adds a pull to the film that can humanize a character's complex journey with unpardonable choices. As the film's supporting character, Red's narration seeks empathy for the guilt-ridden prisoners whose life revolve around the prison walls and are dehumanized by the prison warden.
Related: The Best Movies to Master Voiceover Narrations, Ranked
9
Renton from Trainspotting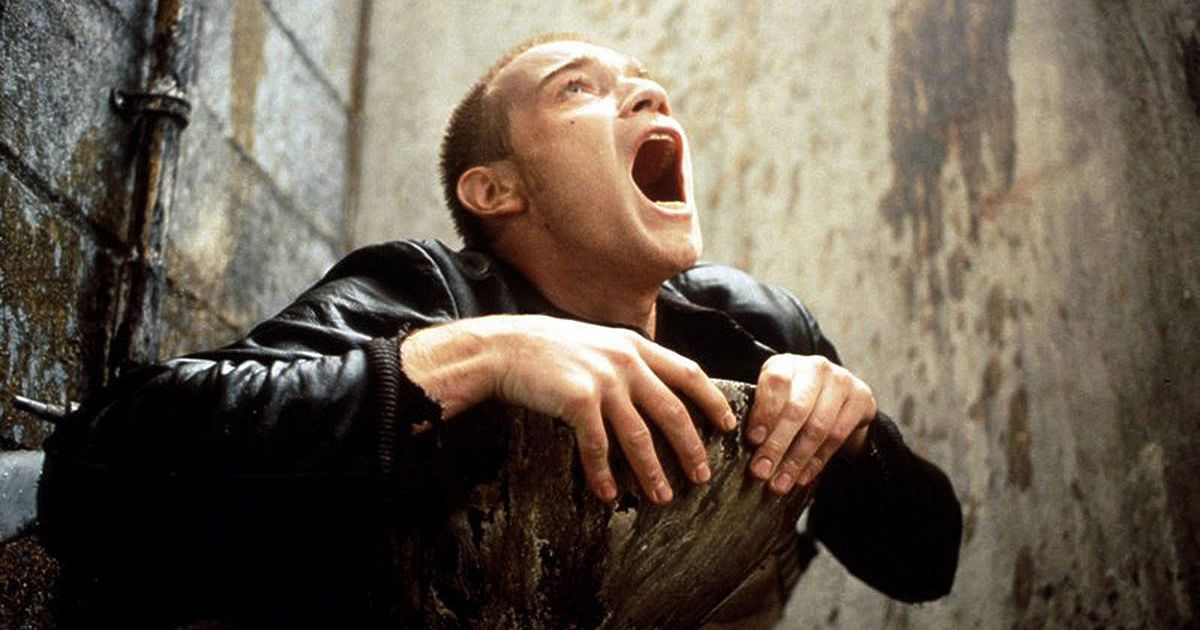 Trainspotting starts with its protagonist, Renton, running from two men in black suits as he narrates his frustration with life and society's expectations. This is metaphorical to what the film stands for as Renton and his friends choose a life of substance abuse instead of responsibilities. The characters in the film are in dissent with conventional life as they battle addiction, poverty and chronic aimlessness. Ambitions, career, and life in suits are a trap for Renton, but his chosen life as an addict is not helping him either.
Throughout the film, Renton narrates his honest opinions on friendships, failure with women, and disappointing his family. His narration bares open his defenses of using substance. The film did not glamourize drug culture nor antagonize the characters. Renton's narration gives a sardonic yet empathetic account of why there is no good reason to consume drugs, and it is hard to find the right reason to come out of it from an addict's point of view. The narrator's hard-hitting catharsis has gained cult status over time for speaking the bitter truth about neglected youth.
8
Karen Eiffel from Stranger Than Fiction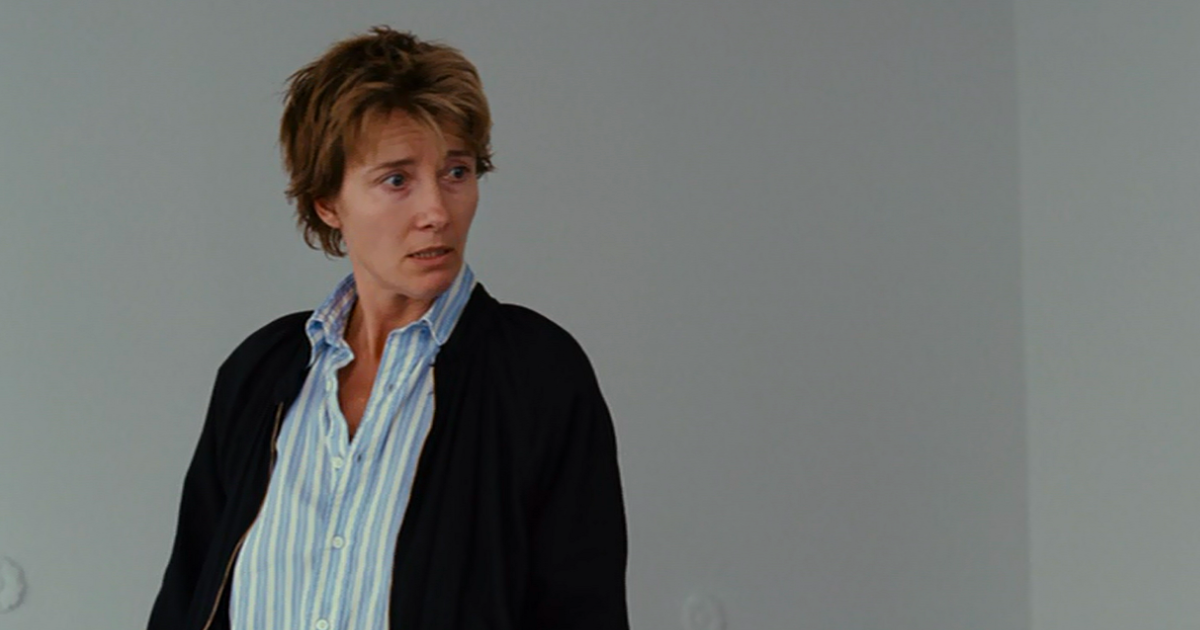 The Award-winning actress Emma Thompson has worked as the narrator in several fiction and non-fiction projects. The actress's work as a narrator shone out in Stranger Than Fiction, where she plays Karen Eiffel, a novelist who controls her new character, played by Will Ferrell, who hears her voice in his head. Thompson adds a comedic touch to the novelist trying to come out of her writer's block as if parodying the act of narrating a story. Ferrell plays Harold Crick, a mentally unstable IRS auditor and the lead protagonist of Eiffel's novel, who does not initially pay heed to the voice that narrates every mundane action of his life. However, when he discovers he exists as a figment of her imagination and may die as she pleases, Crick fights for his life.
The film was lauded for its inventive storytelling and for incorporating magic realism in exploring themes of character agency and writer's block. Similar themes were explored in the film Ruby Sparks, which explored how men write women in novels and female agency, which can be viewed as a response to Stranger Than Fiction, where a female novelist explores male agency.
7
Frank Sheeran from The Irishman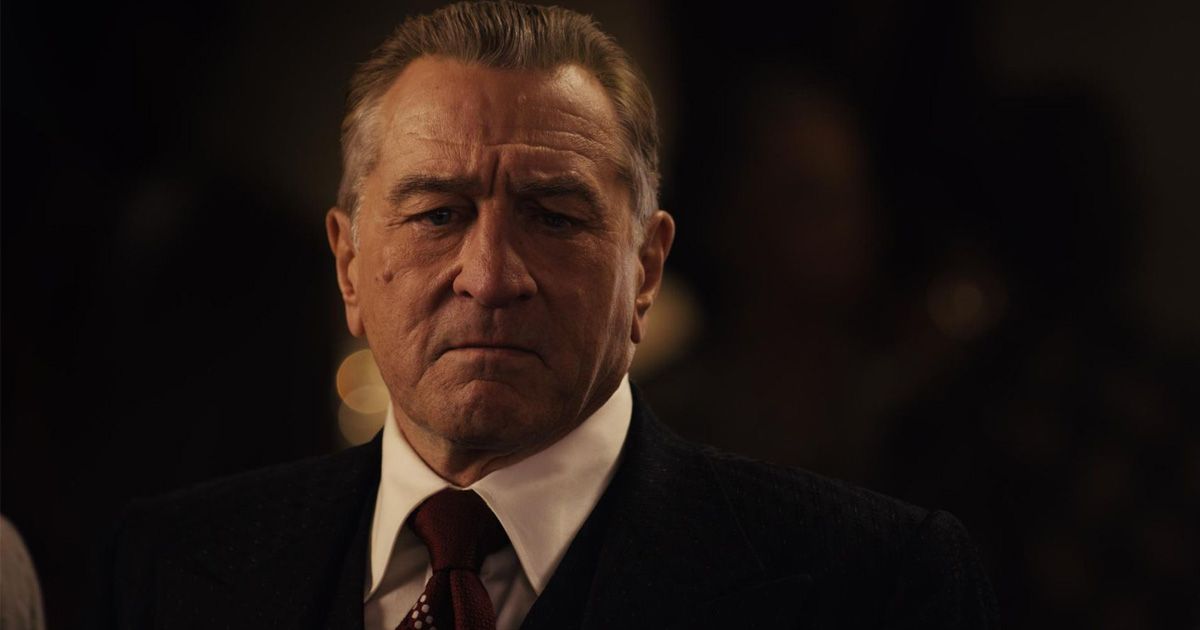 Frank Sheeran is the voice of retrospection, guilt and unresolved trauma from The Irishman. Martin Scorsese directs the gangster film, adding to the filmmaker's celebrated filmography involving the American Mafia. The Irishman stands out from Scorsese's filmography by adding the perspective of ageing criminals reflecting on devotion to unethical loyalty and backstabbing faithful friendships.
The story is narrated by Sheeran, played by Robert De Niro, a war veteran and a truck driver. He meets mobster Russell Bufalino, played by Joe Pesci, who recruits in his Pennsylvania crime family, where Sheeran becomes a coveted hitman. Sheeran meets Jimmy Hoffa, played by Al Pacino, who grows in prominence as a union activist close to the mob.
The film follows the conflicting dynamics of loyalty and betrayal between Sheeran, Buffalino, and Hoffa, which ends with Sheeran burying his conscience to save his life. The film is based on the book I Heard You Paint Houses, written by Charles Brandt, and itremains loyal to the book's voice in capturing Sheeran's guilt.
6
The Narrator from Fight Club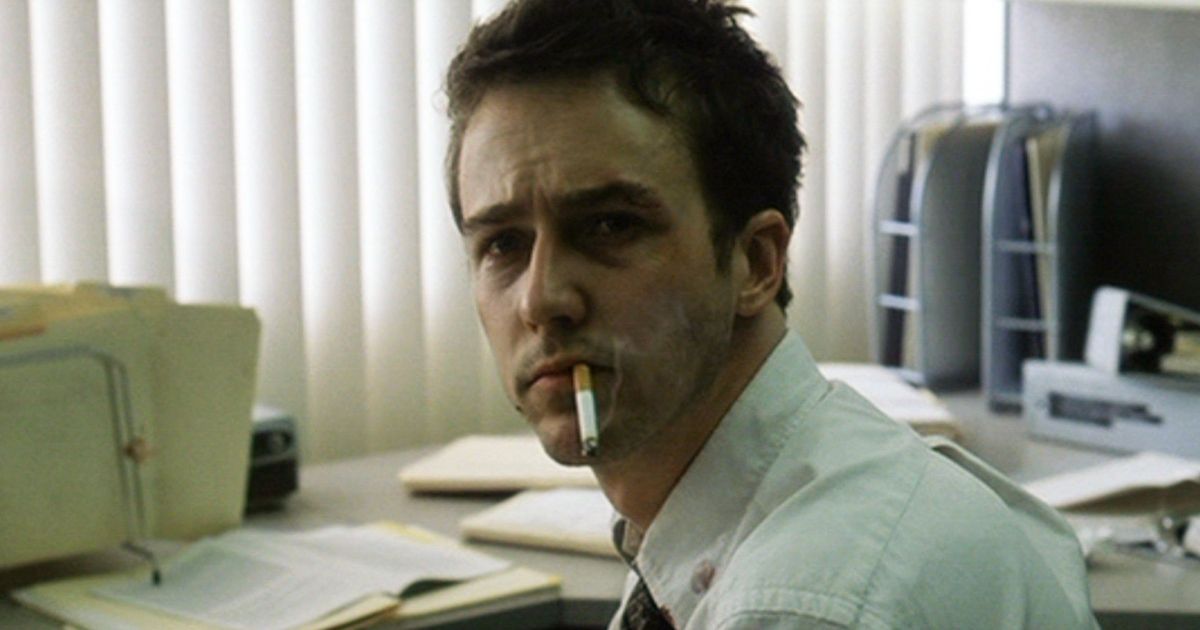 The unreliable narrator from Fight Club is a state of mind. That may be the reason why director David Fincher did not bother naming the character. The narrator, played by Edward Norton, is exhausted with his materialistic life and suffers from insomnia. He is unhappy in his professional and personal life and is existential about his life. He meets Tyler Durden, played by Brad Pitt, a mysterious soap salesman who shares a bleak worldview about consumerism, capitalism and the American society. They form an underground club with other frustrated men with strict guidelines to keep the community a secret. They engage in fist fights venting their anger with life. When everything seems to work well, a support group crasher named Marla, played by Helena Bonham Carter, exposes who Tyler really is.
The narrator from Fight Club is what Renton from Trainspotting feared would happen if he gave into corporate life. In many ways, the narrators from both films have a similar tone and disdain about life and express the Gen X angst of growing up in a consumerist world. However, the narrator from Fight Club suffers psychologically, and the film depicts his stress metaphorically through his alter ego in Tyler.
5
Deadpool from Deadpool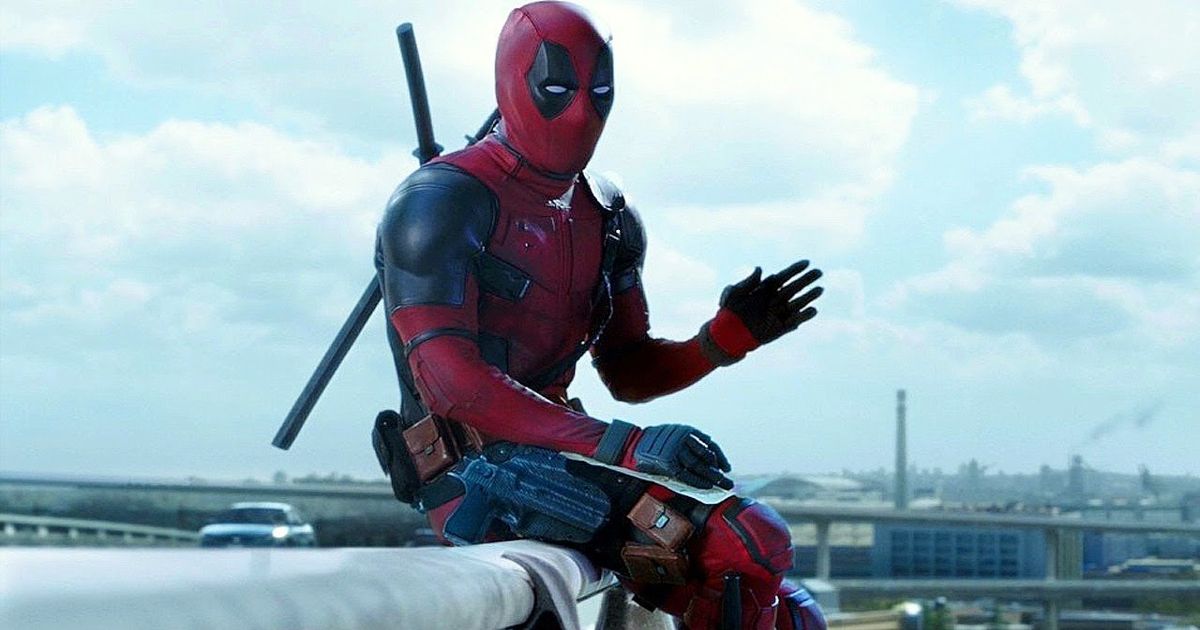 Ryan Reynolds plays the titular character in Deadpool, where he breaks fourth wall and narrates the character's unfiltered humorous commentary of his mission. The character as a narrator adds an innovative spin to a convention superhero arc. Wade Wilson turns into Deadpool after an evil scientist's experiment goes wrong. This gives him healing powers but is left with a disfigured face. The character uses his superpower and his dark sense of humor to disarm his enemies as he hunts for the man who destroyed his life. The narrative constantly winks at the audience with rib tickling one-liners and a meta-commentary of being an underappreciated character in the Marvel Cinematic Universe.
4
The Narrator from The Big Lebowski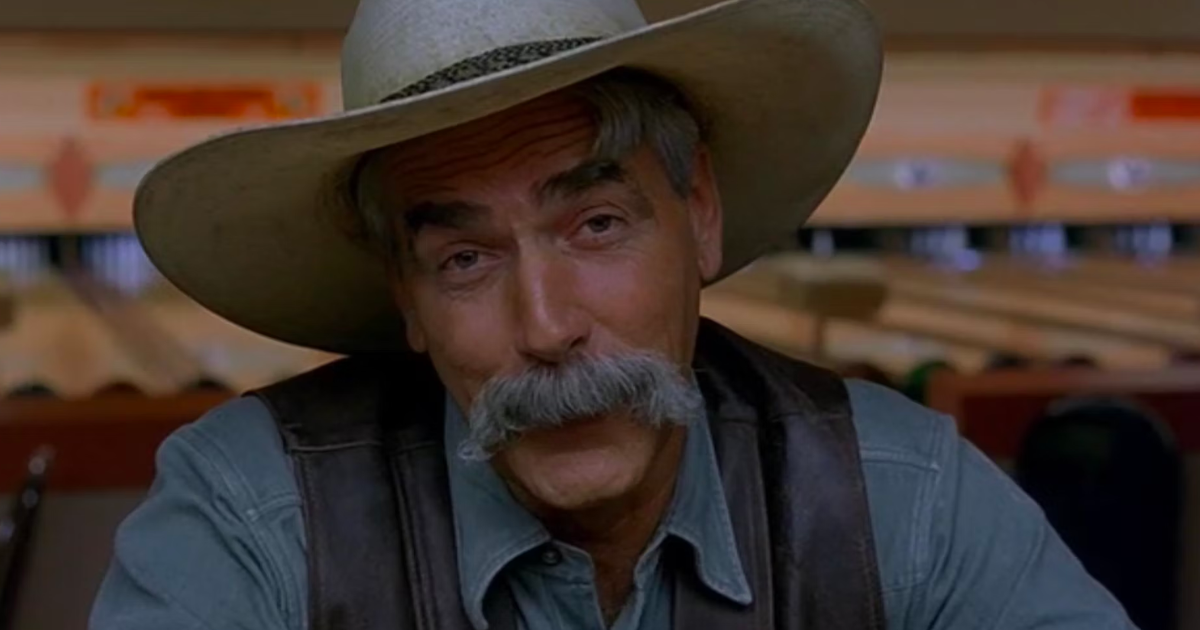 The beauty of The Big Lebowski lies in its self-awareness of being a story. That is where the film's narrator, played by Sam Elliot, plays a crucial role in adding an old-timey charm to storytelling. This Coen Brothers directorial is about a laid-back slacker, Jeff Lebowski, who spends his time bowling and taking life slow. He liked being referred to as the Dude and takes pride in having no ambition in life. However, things get too intense for Lebowski when he is mistaken for a millionaire sharing his name and is trapped in a deceptive case of kidnapping, spiraling into the underworld.
The film keeps its motives vague with the characters and, in the end, they return to the point where the film starts: the bowling alley. This is where the narrator breaks the fourth wall and summarizes the whole film to the audience, adding closure to the senselessness of the plot. The narrator juxtaposes the tale of a middle-aged slacker from the '90s with the commentary of an old Mark Twain narrative blending comedy and classic literature in an absurdist mood piece like The Big Lebowski.
3
Woody Allen in Annie Hall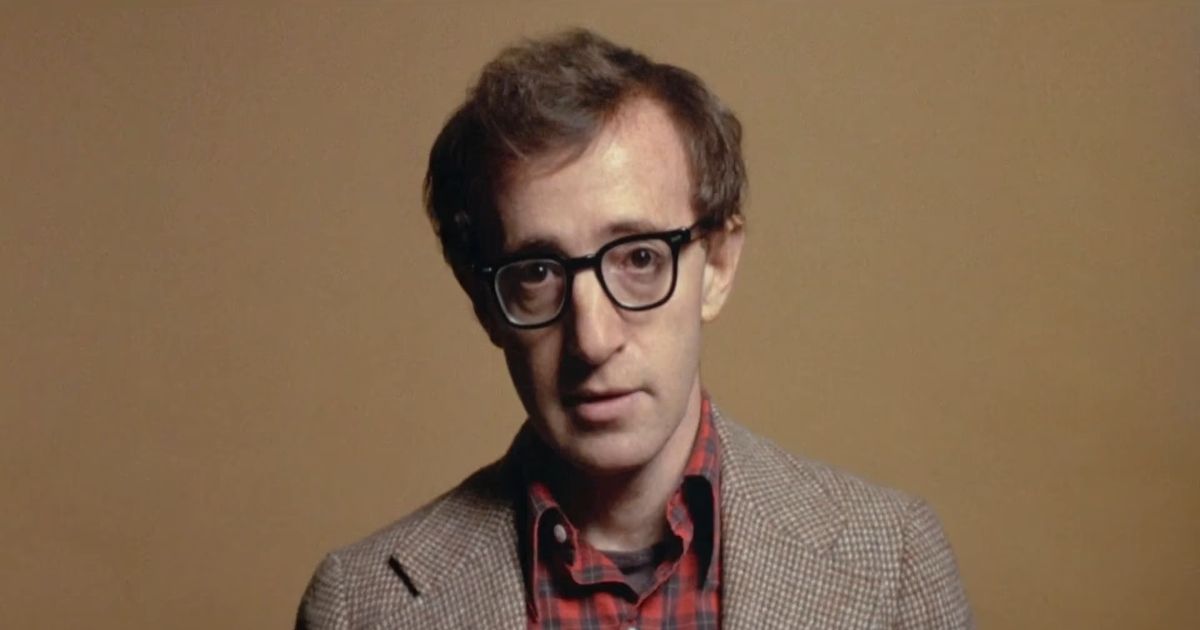 Woody Allen plays Alvy Singer, a comedian, struggling with his break-up with Annie, a struggling nightclub singer, played by Diane Keaton. Annie Hall is known for the lead characters playing a version of themselves or a fictional representation of themselves. Allen was a comedian and had a relationship with Keaton, which inspired the film. Singer is the film's narrator and breaks the fourth wall to explain his anxieties after his relationship with Annie.
The monologues by Singer resemble Allen's stand-up routines and share the self-deprecation, wit and neuroticism that Allen is known for. Singer's narration can be interpreted as his intrusive thoughts as the film reflects on the relationship from his point of view. One can interpret the narration as how a comedian copes with heartbreak oscillating between his comedic material and real life, which is definitive of Allen's relationship with his artistry.
2
Henry Hill from Goodfellas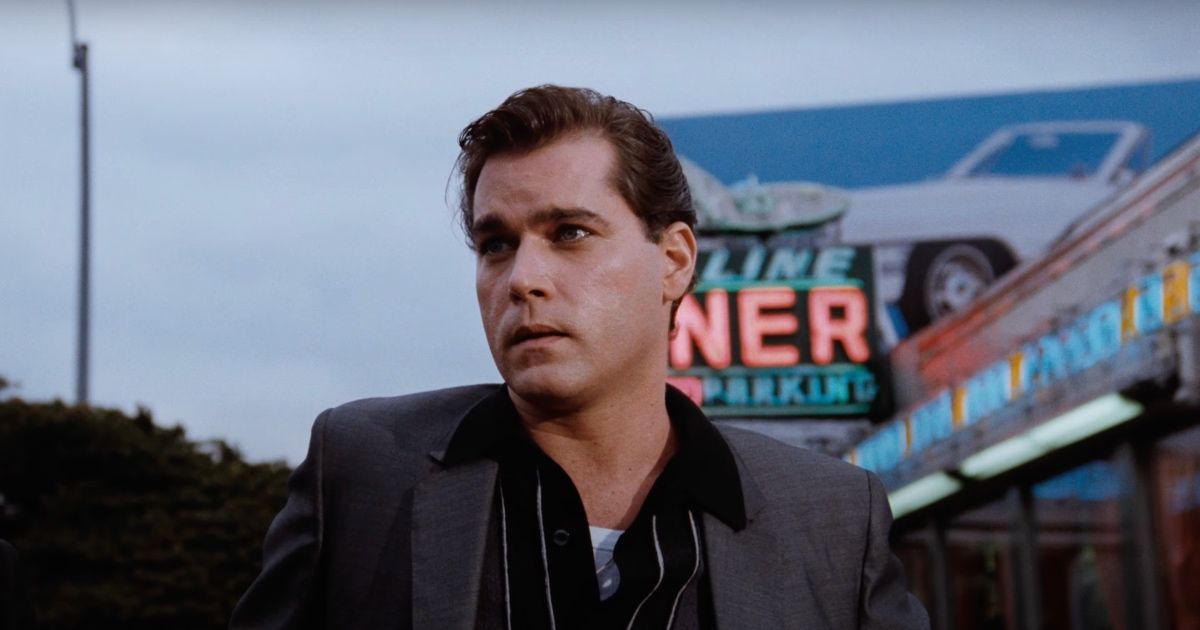 Goodfellas, directed by Martin Scorsese, is based on the book Wiseguy, written by Nicholas Pileggi. The film chronicles the life of mobster Henry Hill, played by Ray Liotta, who narrates the film. The film opens with Hill murdering a man in a trunk of a car along with James Conway, played by Robert De Niro, and Tommy DeVito, played by Joe Pesci. He then narrates his ambitions of being a gangster. His tone as a narrator reflects how he worshiped the mob and was ready to climb up the ladders to enjoy a life of power and luxury. It reflects his blind ambition to be a crime-lord which ultimately ended with substance abuse and his eventual downfall as a mobster.
Most of Scorsese's gangster films are book adaptations and incorporate narration. This helps to contextualize a story with more events that may remain irrelevant to the plot but is important to the zeitgeist of the criminals. The director also used photographs to convey the same.
Related: 10 Movies Where the Main Character Narrates the Story (And it Works)
1
Juno from Juno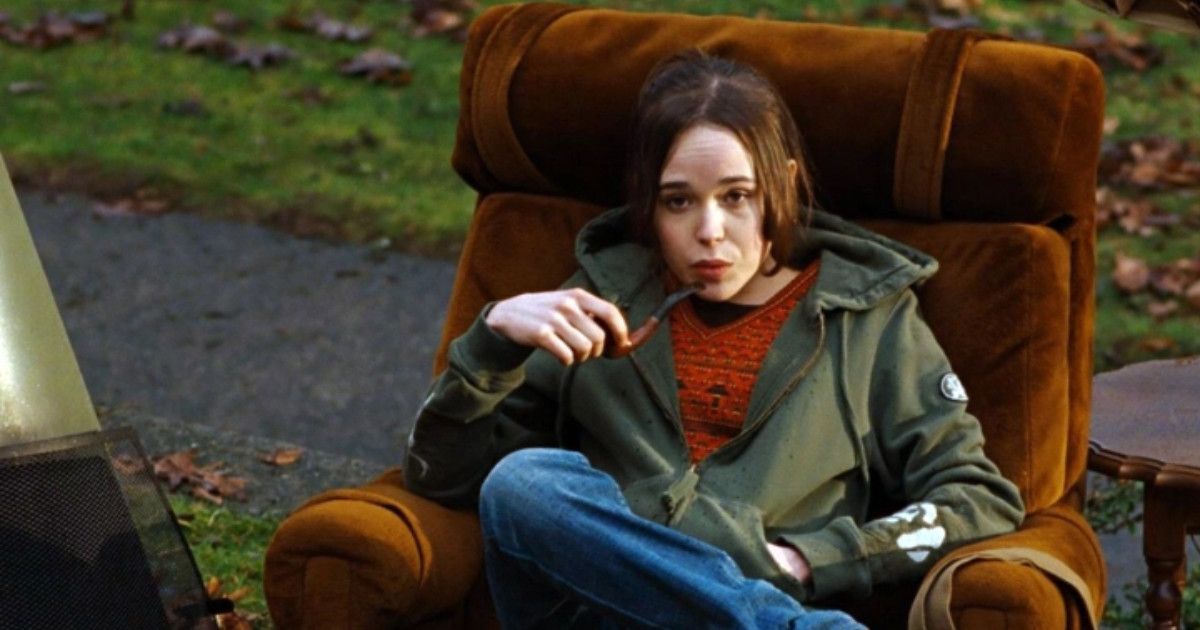 The narration in Juno by the titular character is conversational, quirky and intimate. Juno, played by Elliot Page, is a teenager who is impregnated by Paulie Bleeker, played by Michael Cera. The film portrays how she is supported by her family, friends and Bleeker, as she braces to keep the baby and place it for adoption. Juno is genuinely funny and narrates how she interprets her life full of simplicity and silly mistakes. The narration captures the essence of adolescence and the character's imaginative world, almost like a page out of a journal or a diary, which keeps the audience asking for more of Juno's irresistible humor and honesty.