When seen separately, horror and comedy are two genres with massive followings. But when put together, they produce something even more magical. While the shadows and spooks of horror generate a signature fright, the laughter of comedy reduces the tension and makes the overall experience fun. After all, horror comedies have long been a mainstay of the film industry, from Abbott and Costello Meet Frankenstein to Shaun of the Dead to Bodies Bodies Bodies.
And yet, within the fan favorite sub-genre, certain gems have flown under the general radar with larger films gathering all the praise. These recent horror comedies, from the last 10 years or so, seem to have wriggled their way into the hidden corners of our streaming menus, only delighting a small audience. But if you're someone who enjoys the pleasure of a good scare followed by a giggle, then we're here to send some movies right up your alley. From over-the-top zombie horrors to a grounded, realistic horror in absurd backdrops, this list provides a sneak peek into films you may have missed.
15
Housebound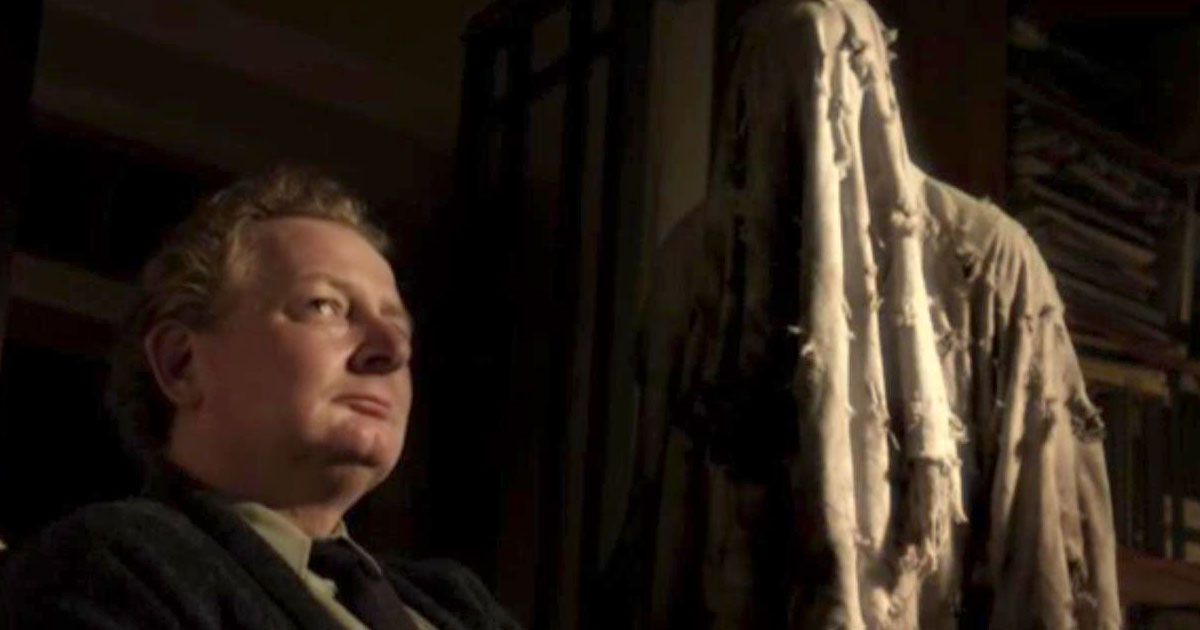 Kylie Bucknell is court-ordered to house arrest and is forced to return to her childhood home. There, she is stuck living with her estranged mother and boring stepdad. However, when strange happenings occur, Kylie realizes that her mother is right and is convinced that her old house is haunted. In Housebound, a mischievous spirit lurks behind stuffy curtains and dusty floorboards, and all it wants is to have some fun. As Kylie begins her investigations, she discovers family history, secret passages, and supernatural activities. The movie uses deadpan Kiwi humor to smooth out some genuinely creepy moments and it works. As a result, there is an equal amount of laughs and scares, anchored by memorable characters.
14
Dude Bro Party Massacre III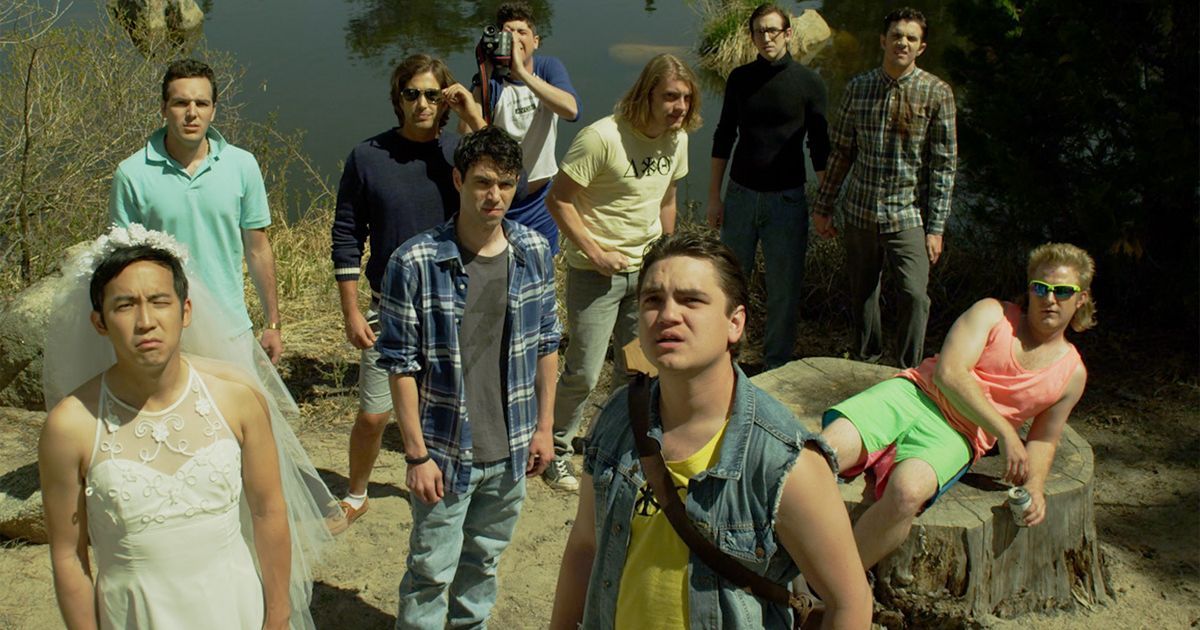 In a sea of cookie-cutter slashers, it is actually refreshing to find a 5-second YouTube short to get a full-fledged feature film adaptation. From the minds of the creators of 5 Second Films YouTube channel, Dude Bro Party Massacre III is synonymous to a blood-soaked middle finger standing out in a crowd. The parody follows Brent Chirino, who is so mad at his twin brother's sudden murder, that he decides to infiltrate the ranks of an exclusive fraternity to get to the bottom of the case.
Related: The 10 Most Rewatchable Horror Comedies of All Time
The movie has every college trope – dimwitted frat boys, ragers, a haunted house, killjoys and even campus prudes. But what makes it so thrilling are the over-the-top deaths which are as gory as they are creative. In a way, the film puts a millennial spin on slasher flicks.
13
The Final Girls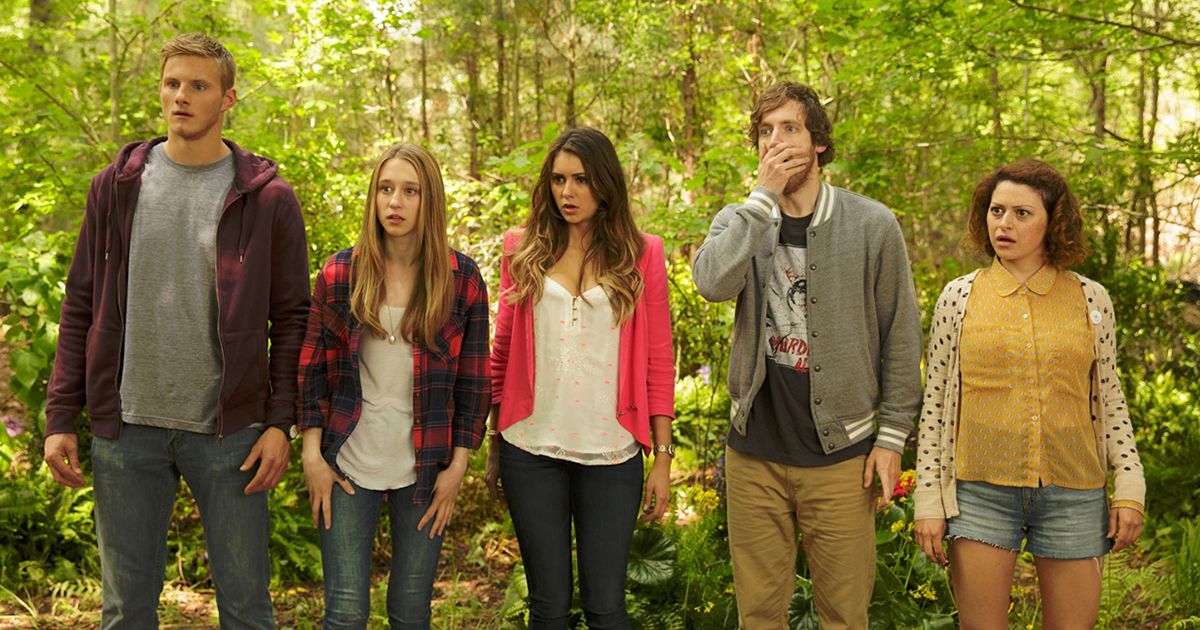 The Final Girls has a ridiculously interesting premise. Max is a film geek devastated by the death of her mother, who was a famous horror film actress back in the 1980s. One day, magically, Max is plunged into an 80s slasher film that her mom starred in. Now, she must not only join forces with the film's characters to survive but also try to alter the ending and save the character played by Max's mother. The film expertly balances poignant themes of grief and loss with meta-horror hijinks, mining unexpected gold from the plot. The cast, including Taissa Farmiga, Malin Akerman, Nina Dobrev, and Alexander Ludwig are both sensitive and relatable. Overall, the movie manages to call upon the nostalgia of a classic genre while staying cleverly comedic.
12
Scouts Guide to the Zombie Apocalypse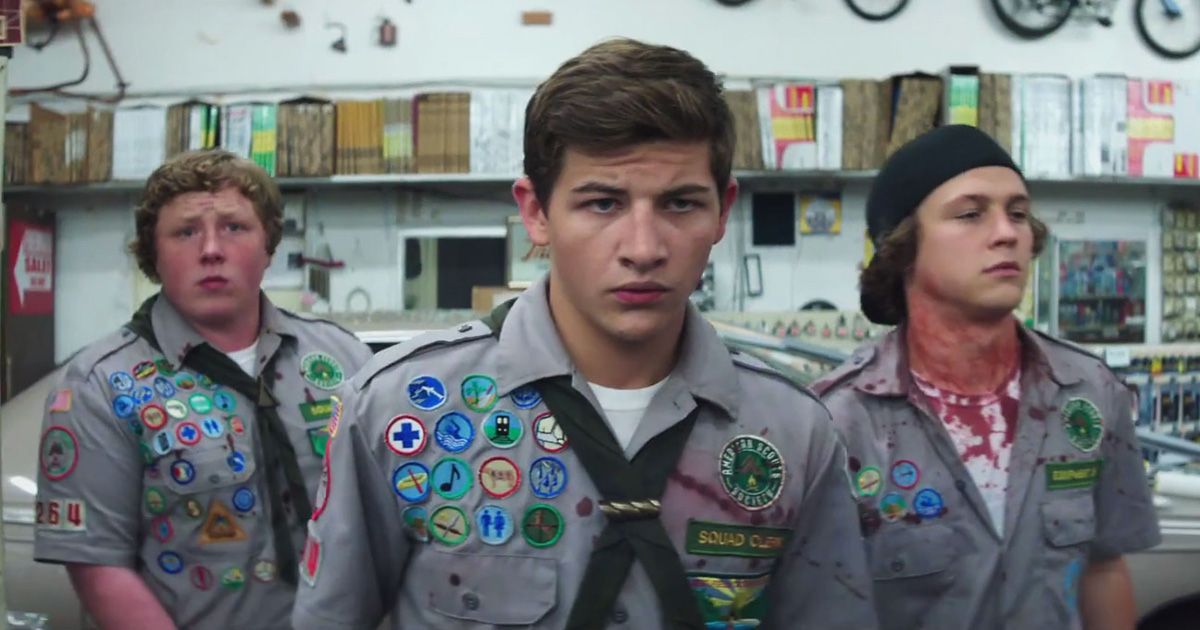 What if Superbad was a zombie horror comedy? Well, you don't have to exercise your brain or run your imagination because Scouts Guide to the Zombie Apocalypse is a visual representation of the answer. The movie centers around three adolescent Eagle Scouts, Ben, Carter and Augie, encountering the horrors of a zombie outbreak on the eve of their last camping trip. They band together to survive not only the undead and the government conspiracies but also their friendship and each other. Directed by Christopher Landon, the movie is alarmingly funny and it delivers that good ol' zombie fun. The hapless trio bickers and blunders their way through the apocalypse, showing how friendship can never go out of style.
11
Better Watch Out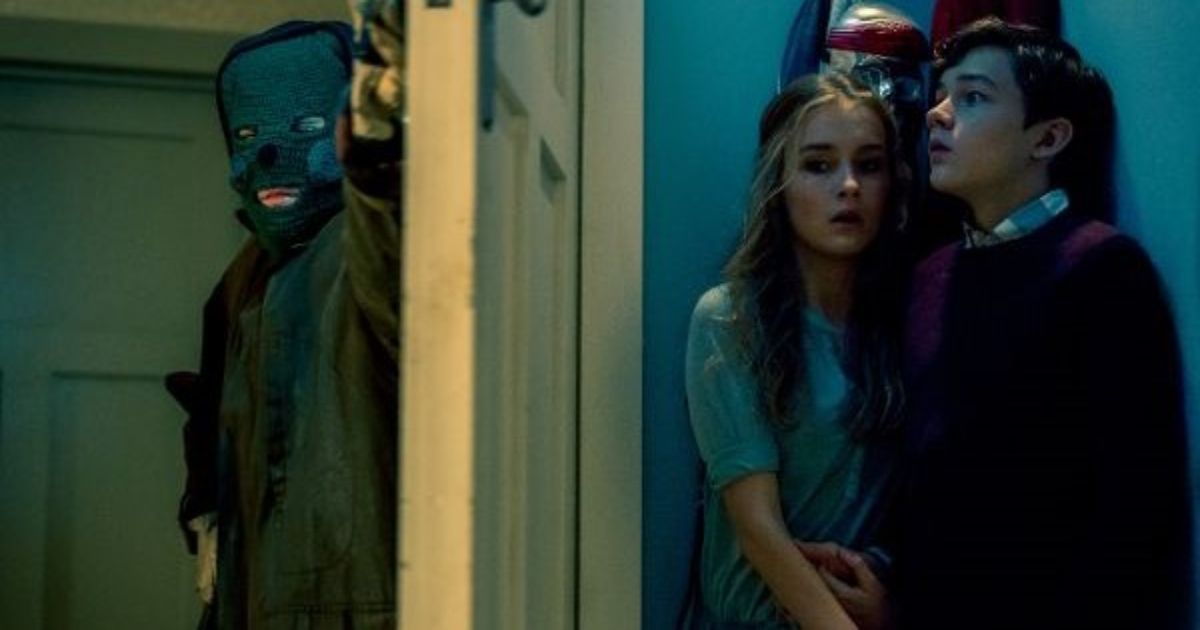 A Christmas thriller set on a quiet suburban street, Better Watch Out follows Ashley, who's traced on a lonely holiday night to the home of the Lerners to babysit their 12-year-old son Luke. But when an intruder breaks into the house, threatening Luke's life, Ashley must protect the house, herself and the kid. As danger grows closer, this abnormal home invasion spells doom for everyone in the house. Being a holiday horror-comedy, the film revels in playing with audience expectations and giving shocking plot twists. Watching a twelve-year-old being capable of pulling precocious charges and a put-upon babysitter to deal with it is by far the most satisfying blend a coming-of-age film has churned.
10
Mayhem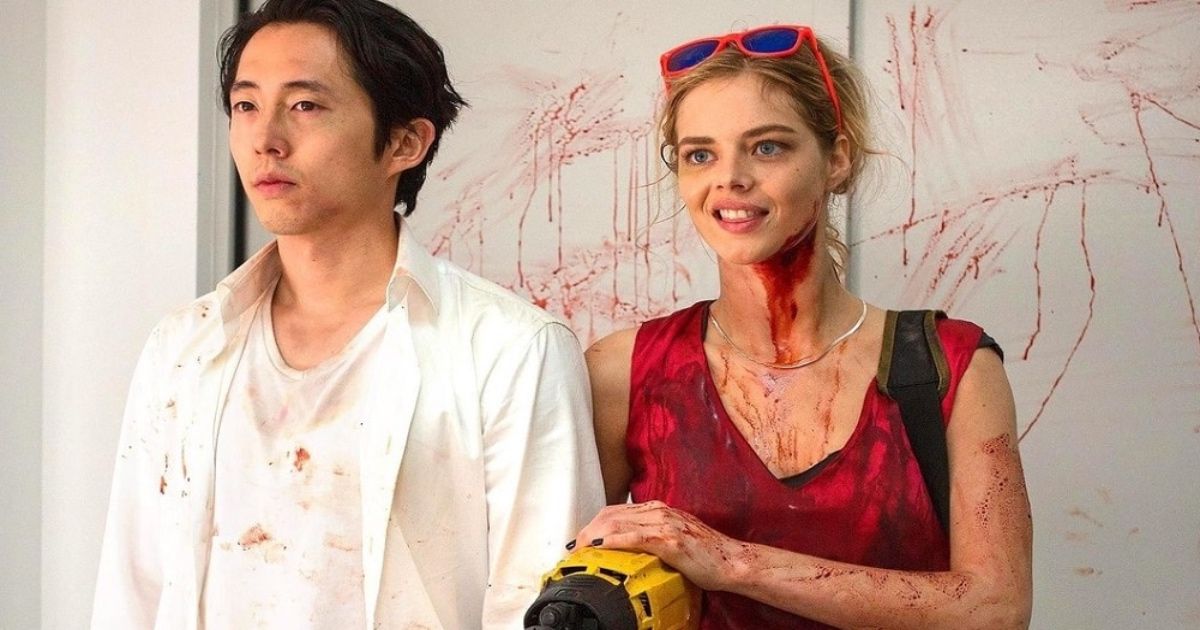 Starring Steven Yeun and Samara Weaving, this subversive office horror chronicles the events after a vicious virus spreads through a workplace, triggering panic and violence among the employees. Apparently, a "red eye" virus has left a bunch of white-collar corporate workers quarantined in the building, with a lawyer and his client finding a way out. Although not deadly, the virus leaves the infected increasingly unhinged and unstoppable, which makes up for a lot of hilarity. Mayhem is dark, it's funny, it's bloody, and it satirizes corporate culture in a way never seen before. As Yeun and Weaving's characters are pushed to the brink of madness, the film also asks big questions about capitalism and the hierarchies of power. Fitting for the time we live in, this action-horror is definitely worth a watch.
9
Dave Made a Maze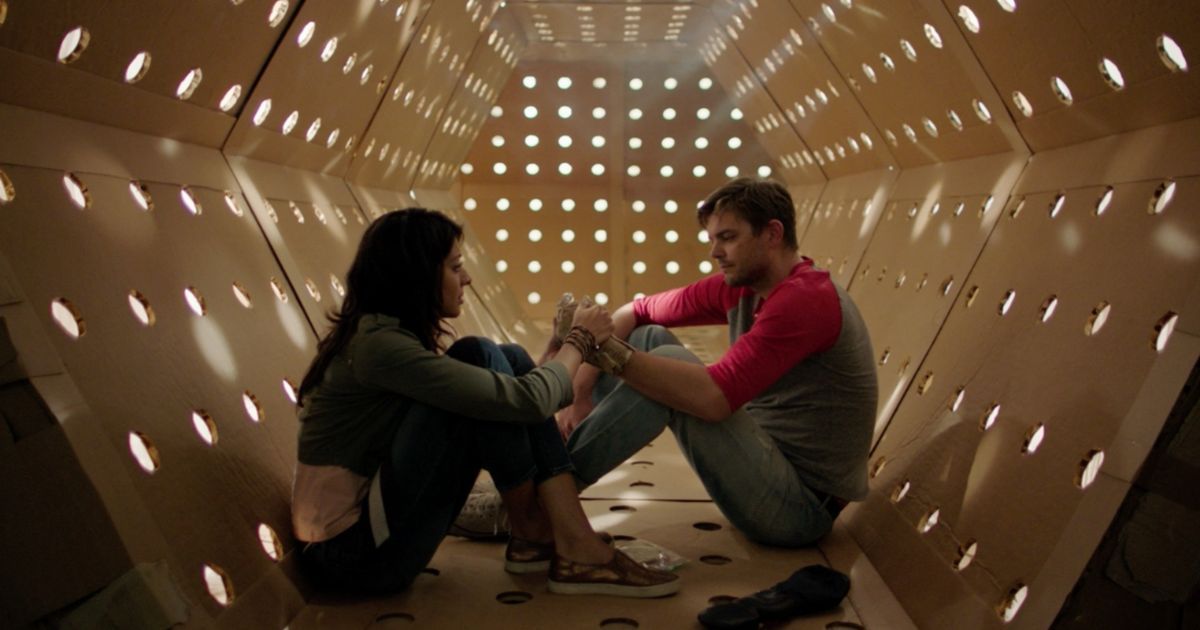 There is no brainstorming for the premise of this one. Nick Thune's Dave is a listless, twenty-something artist going through a creative block. In utter desperation, he builds an elaborate cardboard maze in his living room as a brand new arp project. But then things begin to go sideways as strange creatures and booby traps appear within the maze, trapping him inside. Annie, his girlfriend, calls a bunch of weird friends to go inside and rescue Dave.
Related: The Most Confusing Horror Movies of All Time, Ranked
But as they search for a way out, the boundaries between art and reality start to blur and they find themselves being chased by a horrifying, bloodthirsty Minotaur. The DIY cardboard aesthetic seems entirely harmless and childlike in the beginning. And even as things get creepier, Dave Made A Maze confines itself within just an occasional gore and existential dread of youth.
8
One Cut of the Dead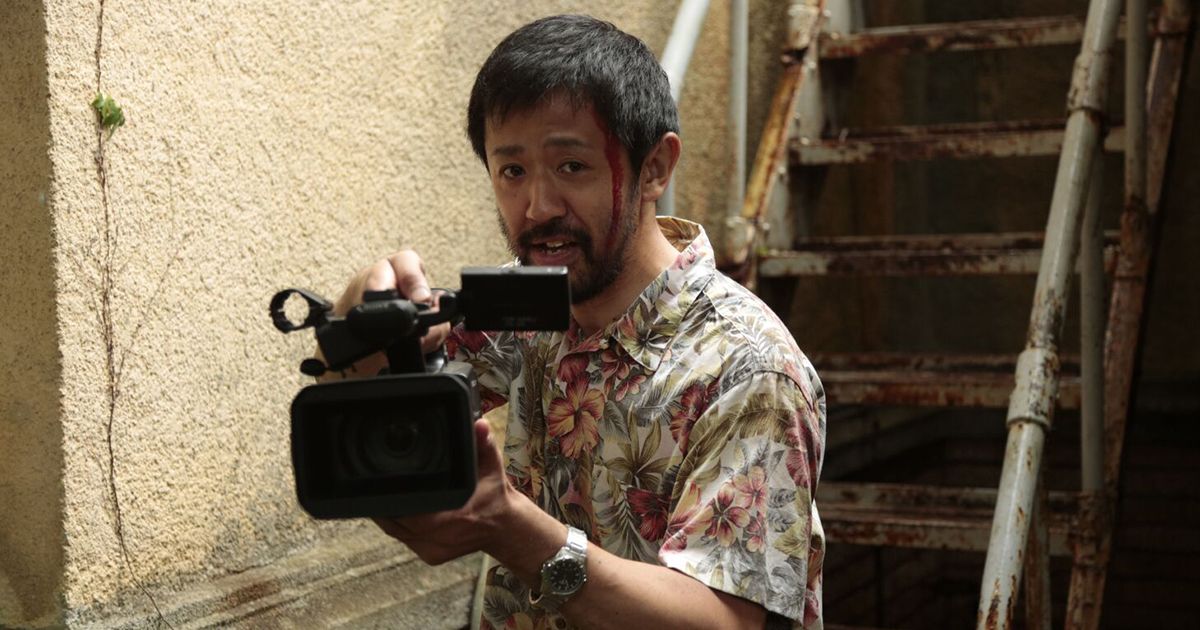 This Japanese zombie horror is set in an abandoned World War II facility and it centers around a film crew trying to shoot a low-budget zombie movie. Before they know it, their fun situation turns dangerously fatal. The crew is attacked by a gang of actual zombies, and it's impossible to discern the "actors" from the undead. One Cut of the Dead is a horror comedy magician's sleight of hand because it succeeds in fooling the audience at every turn. It is filled with elaborate ruses and clever plot twists you never see coming. Under Shinichirou Ueda's brilliant direction, this interesting film comes alive as an ode to the art of storytelling. Moreover, it is told in one continuous 37 minute take, where you witness inventive zombie attacks, gruesome chases, and genuine, wholehearted fun.
7
Anna and the Apocalypse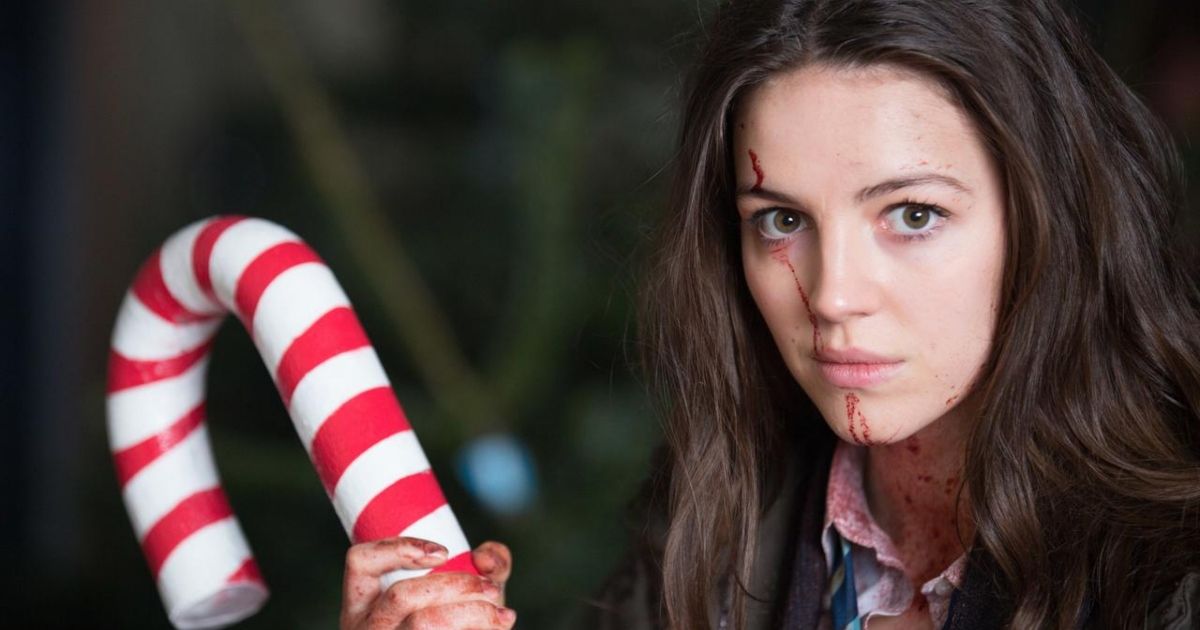 Anna and the Apocalypse is a British Christmas zombie musical that redefines both horror and comedy. Anna is a straight-laced high school student who finds herself and her friends fighting for survival when a zombie attack hits Little Haven, a sleepy Scottish town. It is Christmas Eve and the atmosphere is as exhilarating as it is scary. But Anna has a mission – to get to her loved ones before the swarm of zombies does. Together with her snarky friends, Anna must battle the undead while also pondering upon the meaning of life, navigate love and high school, while the world around her comes crumbling down. The film costume-designs the genre by inviting the audience to try on something cool. There is sincerity in the characters, catchy original songs, and a coming-of-age story, all combined into one.
6
Lake Michigan Monster
The film may have been released in 2018, but it is shot in black-and-white and plays out as an adventure horror comedy. Doesn't make sense, right? Well, the plot of Lake Michigan Monster goes like this: Captain Seafield is an absurd loner, who gathers a group of the finest motley ship crew to find the mysterious lake monster and seek revenge for killing his father. Written, produced, directed by, and starring Ryland Brickson Cole Tews, this low-budget creature feature is truly fantastic. It is delivered with modern wit and heart, reveling in cheesy special effects, imaginative scares and amateur drive to win. The movie draws inspiration from horror classics of the 1950s, and that aesthetic is visible in Seafield's eccentric personality. Overall, Lake Michigan Monster transforms B-movie tropes into an offbeat masterpiece.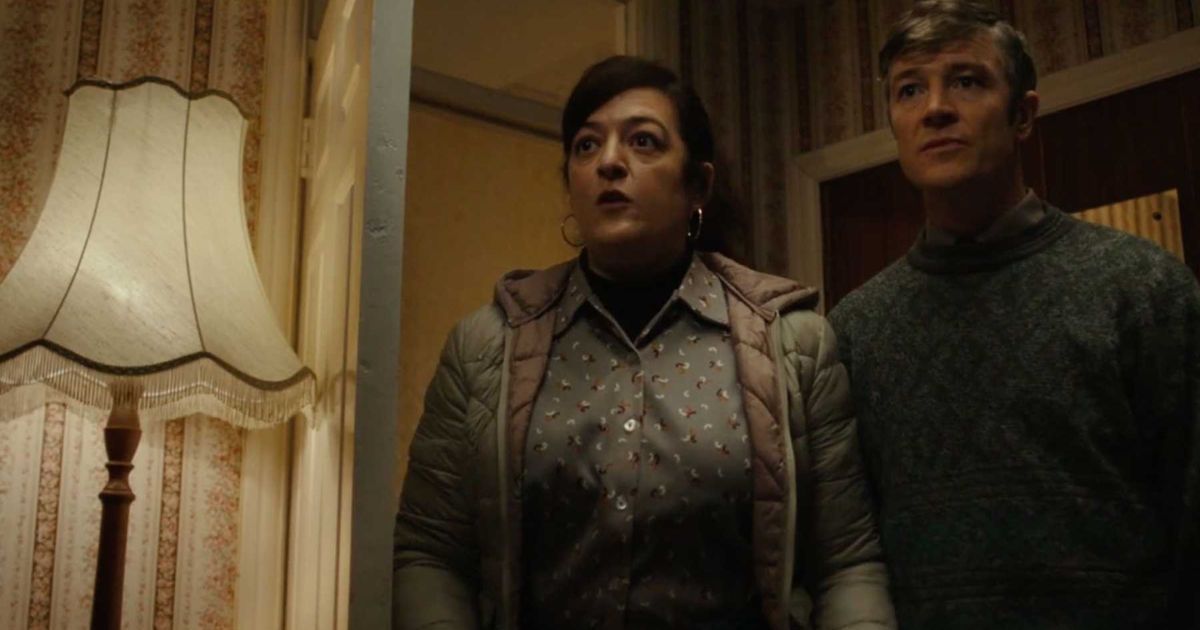 Set in a very bizarre version of Ireland where there are ghosts everywhere, Extra Ordinary is a laugh-out-loud horror that mixes supernatural tropes with mundanity. Rose, the main protagonist of the movie, is a driving instructor with supernatural talents. When she finds out that a sweet but tragic local's daughter is being wooed by a rock star for Satanic purposes, she decides to help him. Apparently, the washed-up rockstar has made a deal with the devil to trap the souls of small-town locals. This theme itself evokes several visual gags. Moreover, the film's secret weapon is Rose herself, an odd and battered but kind-hearted heroine whose wit and powers act as the perfect foil for Martin's troubled guy. Along with the eerie atmosphere, the jokes come at you in the opening few minutes, which makes this film highly enjoyable.
4
Little Monsters
Judging by the title alone, you can tell that the film is going to be a mix of horror and creativity. In Little Monsters, Dave is a washed-up musician who is crushed after having his heart broken. To get back in the zone and recover, he decides to chaperone his nephew's kindergarten field trip. But in reality, he's more interested in getting close to Miss Caroline, Felix's kindergarten teacher whom he has a crush on. Things go awry when he finds himself in a battle ground, protecting the children from a sudden zombie outbreak.
Related: 10 Zombie Movies That Are Absolutely Relentless
As bodies pile up and hell breaks loose, Dave, Miss Caroline, the students, and a bubbling TV personality played by Josh Gad, form a funny alliance. The best part is seeing Lupita Nyong'o buttoned-up kindergarten teacher transform into an ax wielding zombie slayer.
3
Freaky
An ancient dagger. A ticking clock. Freaky is a horror comedy rollercoaster ride that centers around a high school student, who after coming upon a mysterious dagger, is cursed and ends up switching bodies with a notorious serial killer. Struggling to navigate this new life, she soon realizes that she only has 24 hours to reverse her situation otherwise she will forever be stuck in the killer's body. The film, directed by Christopher Landon, delivers equal amounts of thrills and laughter as well as some genuinely touching moments. Vince Vaughn chews the scenery with a terrifying glee as the serial killer "The Butcher" trapped in a teenage girls' body, while Kathryn Newton brings a deadpan energy as Mille Kessler, trying to comprehend a violent world.
2
Spontaneous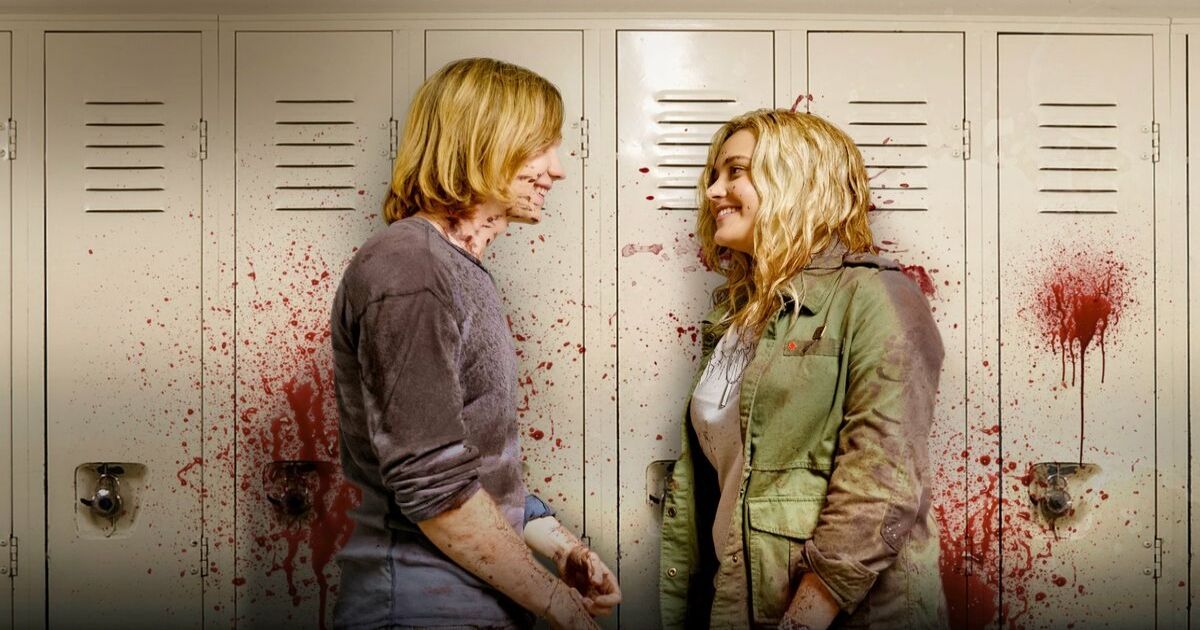 Spontaneous is an appalling coming-of-age horror comedy that deserves more appreciation. Set in the high school of small-town Maryland, the movie follows students who start exploring, literally and inexplicably. Amidst the chaos and mayhem, two seniors named Mara and Dylan form a passionate bond while also trying to make it in a world where each day might be their last. Using familiar tropes of an apocalyptic premise, the film fashions a love story with a fresh take on both genres. Katherine Langford is charming as Mara, a disruptive teen entering the orbit of a shy misfit teen, played by Charlie Plummer. Where their peers are combusting for no reason and their blood is splashing on hallways and lockers, their romance blossoms.
1
Vicious Fun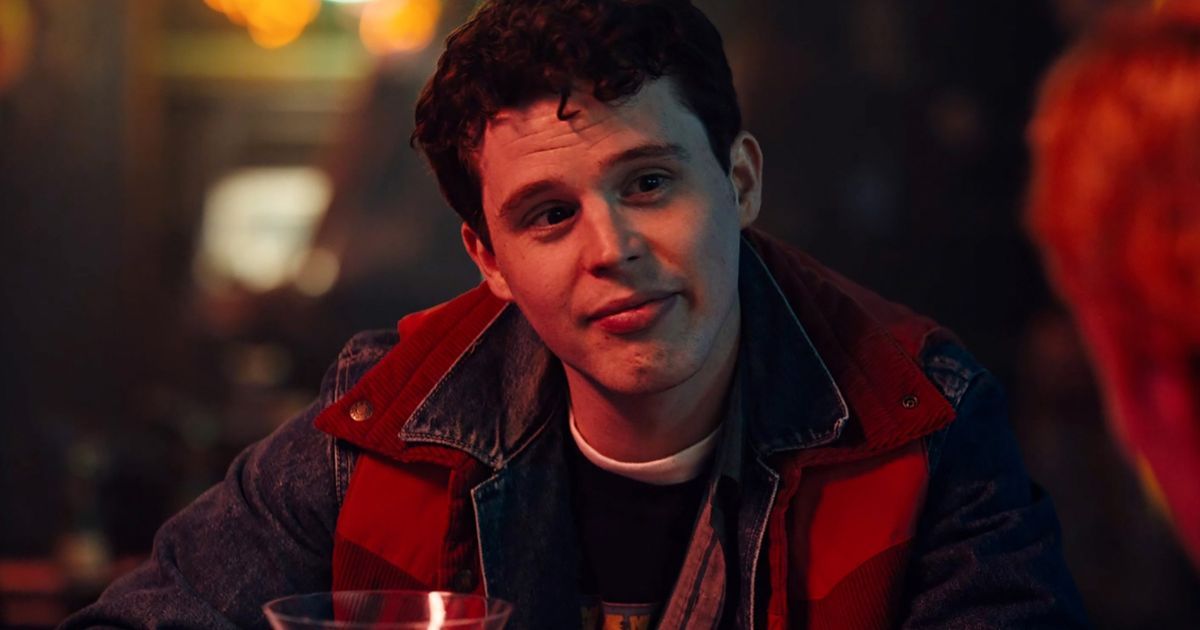 From the terrific mind of Cody Calahan comes this Canadian horror comedy that is quite self-aware and satirical. It follows Joel, a sarcastic 1980s critic working for a popular horror magazine, who finds himself stuck in a self-help group of serial killers. Now, he has two choices – to tune into their morbid fun or become their next target. Vicious Fun is the perfect combination of slasher thrills and Gen-X humor. The crew of self-help group members, or villains, as we'd call them, is played by a remarkable cast while Evan Marsh brings an innocence towards the secret underground world that is widely relatable. Moreover, the film delivers delightful gory murders, style, and allows you to have a bloody good time.