It is no secret that women are treated differently than men in Hollywood. From actresses having to put up with questions about calorie intake and workout routines to leading women negotiating their salaries to match their male co-star's paychecks, many women still feel like the industry does not treat them as professionals. In 2017, Amy Schumer was one of many actresses in the industry that felt like her voice was not being heard, and that led to her walking away from the lead role in the live-action Barbie film.
Update August 7, 2023: This article has been updated following the release of Barbie, and the movie crossing a major box office milestone.
Instead of wearing hot pink heels and riding around Barbieland in a pink convertible, Schumer chose to pursue roles that allowed her to have a voice and represent women the way she wanted. She has come a long way since her days as a stand-up comedian, and it is refreshing to see that she is willing to take a stand against what she feels is wrong. Though Schumer will not have any role in the latest Barbie film, she does not seem to regret her decision. The decision worked out for everyone as the Barbie movie that was eventually released has been a box office smash hit, grossing $1 billion at the worldwide box office. Check out the details as to why Amy Schumer left Barbie and what her reaction has been to the movie after it finally hit theaters.
Stereotyping Women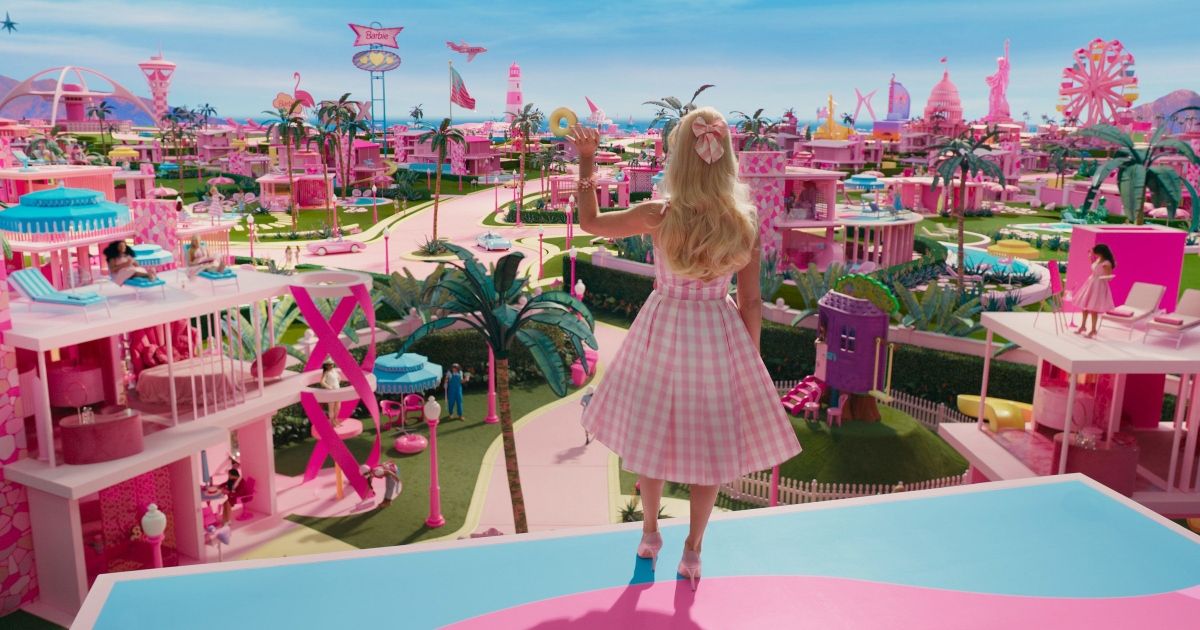 In December 2016, Schumer accepted the lead role in the live-action Barbie movie. Schumer was coming off a hot streak following the box office and critical hit of Trainwreck the year prior and was set to star in Snatched, which was due out the following summer. She, along with her sister, Kim Caramele, wet set to write the script. Given the controversy surrounding the doll and body positivity, it made sense for the pair to write Barbie a headstrong and independent woman rather than a stereotypical blonde. In March 2017, Schumer suddenly walked away from the project. She told Variety that she was "no longer able to commit to Barbie due to scheduling conflicts," but that proved to be a kinder response to what really happened.
In 2022, Schumer further explained that she and the studio did not agree on Barbie's character. When interviewing with The Hollywood Reporter, she said, "They definitely didn't want to do it the way I wanted to do it, the only way I was interested in doing it." Schumer wanted to make Barbie an inventor, but the studio suggested that Barbie could invent a high heel made of Jell-O. That modification to a rather great idea likely felt like a slap in the face.
Related: 20 Quintessential Feminist Movies You Need to See at Least Once
Later on, the studio sent Schumer a pair of (real, not gelatin) Manolo Blahniks, which made the actress reconsider her involvement. She questioned if a pair of designer high heels were what the studio thought every woman wants in life. Instead of allowing Sony Pictures to push her into a role that was increasingly becoming something she did not like, Schumer chose to leave the project altogether.
Sony eventually lost the film rights to Barbie in October 2018 as they failed to get the project off the ground. That same month Warner Bros. picked up the film rights. In 2019, Margot Robbie signed on as the producer and star of Barbie. She approached Greta Gerwig to write the screenplay, and in July 2021, Gerwig eventually accepted the role of director as well.
Taking on More Serious Roles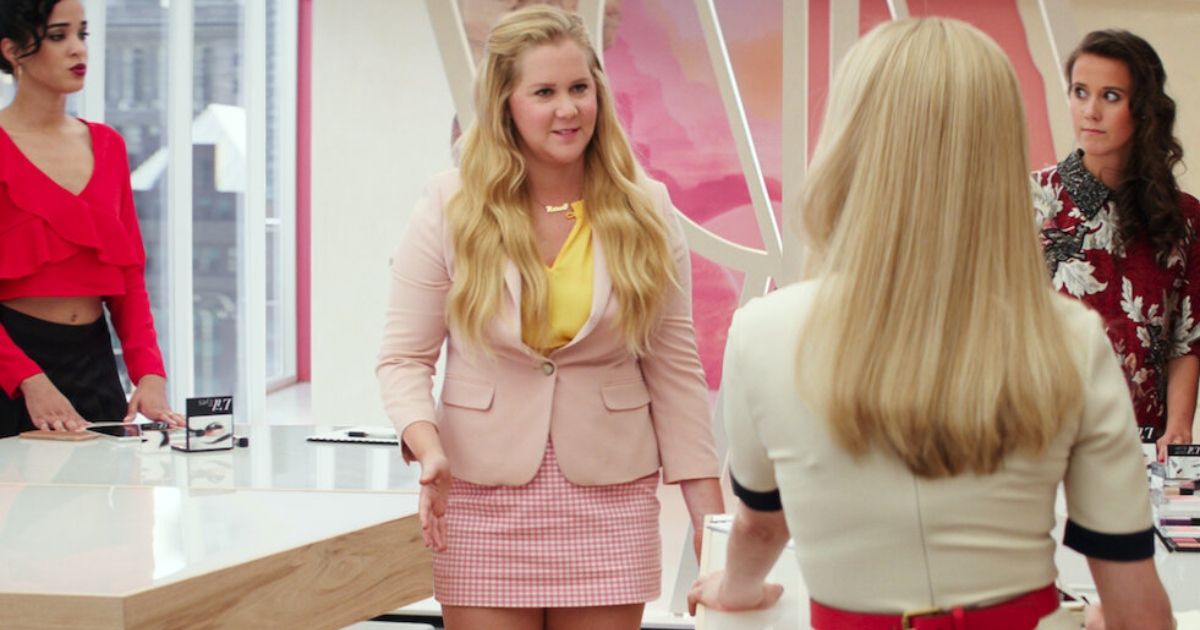 Just one month after calling it quits with Barbie, Schumer signed on to star in the comedy I Feel Pretty. She plays a woman, Renee, who is very insecure about her looks, but she becomes incredibly confident in her appearance after a head injury. Though her physical appearance does not change, Renee believes that she is much more attractive, so she begins doing things in her daily life she never would have before the incident. Like Barbie, this film is still full of color and focuses on a women's perspective, but the overarching message to love oneself and be confident in your own skin in a real-world setting gives the film a more serious tone.
In Hulu's Life and Beth, Schumer plays Beth, a woman who simply feels unfulfilled in life. After realizing that she is struggling to emotionally process her mother's death, Beth uproots her life in search of answers as to why she is the way she is. While this drama-comedy series still has fans laughing, Schumer plays a more relatable character. Almost everyone understands what it feels like to question their own past or emotions, and watching Schumer's character play out these scenarios makes us believe that we can always uncover truths we have hidden from ourselves.
Schumer has been very busy, taking on diverse projects, from playing herself on the hit television series Only Murders in the Building to co-hosting the 94th Academy Awards. While she might not have gotten to play Barbie, it appears she does not regret the decision.
Reaction to the Barbie Film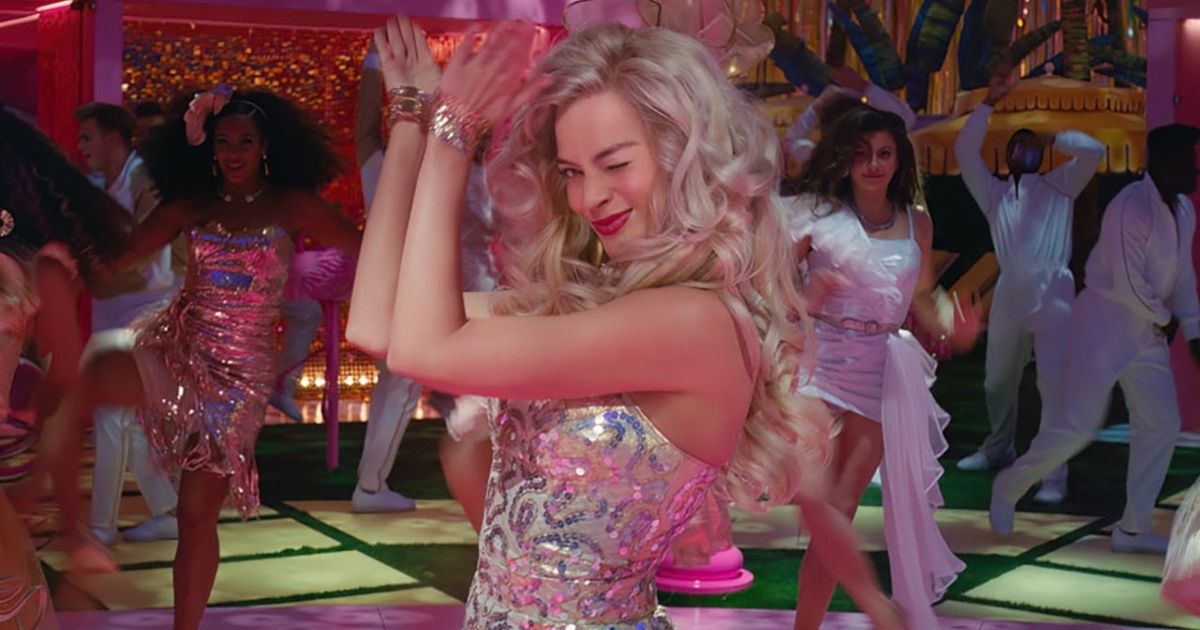 Long after Schumer had left the Barbie script behind, Greta Gerwig and Noah Baumbach joined the team to revise the screenplay. The long-awaited movie was finally released in theaters on July 21, 2023, and caused quite a wave among fans and non-fans alike. Most of the audience seemed to love it and also praised director Greta Gerwig for treating the character of Barbie so well in the movie. Margot Robbie played the role of Stereotypical Barbie, but she was not the only Barbie in the cast. There were a lot of other Barbies as well as other Kens than Ryan Gosling. The end of the movie seemed to remind the audience that beauty is not skin-deep and that being beautiful is not the end goal for women.
Related: Did Barbie Save the Summer Box Office?
The movie received a lot of positive reviews across the globe. The movie seemed to encourage women to embrace their imperfections and live their lives the way they want to. On July 24th, Schumer posted on her Instagram a picture of her wearing a wide-brimmed hat. She said that she watched and enjoyed both Barbie and Oppenheimer, the also smash hit Nolan movie that was released the same day. Even though in the post she joked about how she could have played Emily Blunt's role in Oppenheimer better, fans were glad to find out that years after leaving the set of Barbie, Schumer still liked how it turned out.