Summary
Margot Robbie's prediction that Barbie could make $1 billion at the box office turned out to be accurate, as the film has now crossed that mark globally.
Barbie's success is not limited to the United States, as it has also performed well internationally, particularly in the United Kingdom where it has made $61.7 million.
Despite facing tough competition from other highly anticipated films, including Christopher Nolan's Oppenheimer, Barbie has consistently outperformed them and is the highest-grossing film of Robbie's career.
As it turns out, Margot Robbie can foresee the future. And the actor is celebrating all the way to the bank because Barbie has become the highest-grossing film of her career. Over its third weekend in theaters, the adaptation of the Mattel doll crossed the billion-dollar mark at the global box office. But even back when Robbie first pitched the project to Warner Bros. Studios, she had a hunch Barbie could reach $1 billion.
Robbie said in an interview with Collider's Perri Nemiroff (via Twitter):
"I think my pitch in the green-light meeting was, 'The studios have prospered so much when they're brave enough to pair a big idea with a visionary director.' And then I gave a series of examples like, 'Dinosaurs and Spielberg,' and that, that and that — pretty much naming anything that's been incredible and made a ton of money for the studios over the years. And I was like, 'And now you've got Barbie and Greta Gerwig.' And I think I told them that it'd make a billion dollars, which maybe I was overselling, but we had a movie to make, okay!"
In addition to playing the titular role, Robbie serves as one of the producers on the film. And her instinct about Barbie's potential to make a billion dollars turned out to be spot on. Co-writer and director Greta Gerwig's vision made $53 million over the last weekend in the United States, which brought the film's domestic total to $459.4 million. But that's nothing compared to the numbers Barbie is putting up overseas.
Related: The 16 Best Moments from Greta Gerwig's Barbie
Robbie Turned Out to Be a Prophet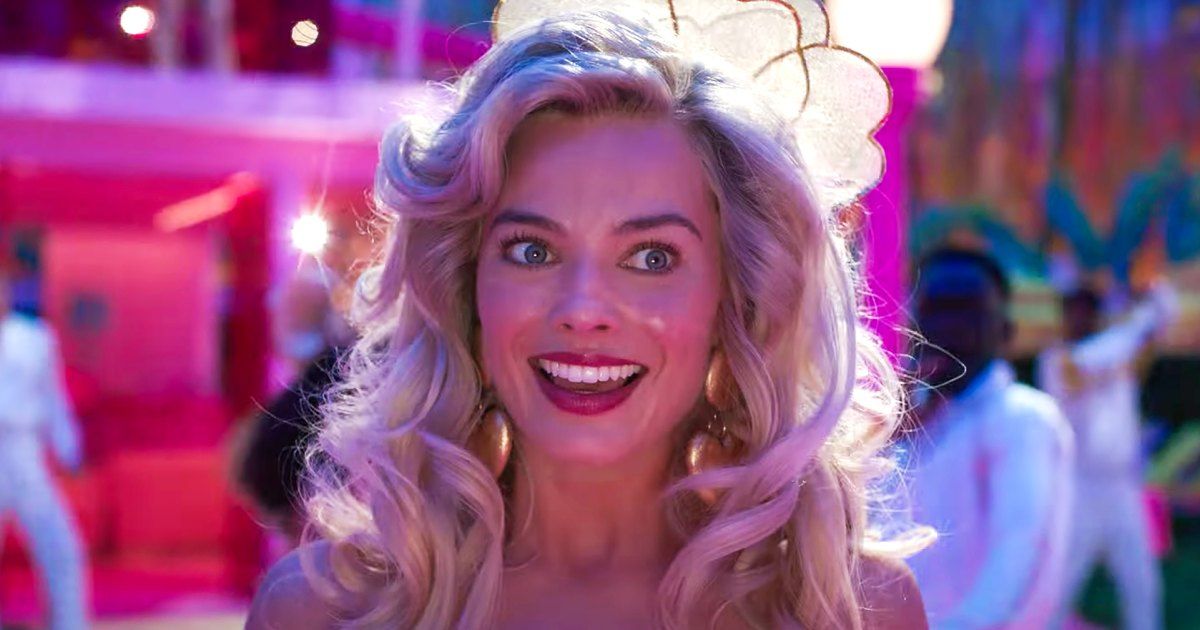 Barbie's Margot Robbie saw the blockbuster film's bright-pink potential before anyone else had an inkling the movie would even be made — much less rake in $1 billion at the box office. But Barbie didn't just find its audience in the United States. No, the Mattel doll's big-screen adventures struck a chord overseas, too.
In fact, business is booming across the pond. Barbie has made $61.7 million in the United Kingdom alone (per Box Office Mojo), which contributes to the even bigger numbers Greta Gerwig's film is doing internationally. At the end of Barbie's third weekend of release, the movie has made $572.1 million outside of the U.S.
Now, consider the context in which Barbie has thrived. In a summer loaded with high-profile titles like Guardians of the Galaxy Vol. 3, Spider-Man: Across the Spider-Verse and Mission: Impossible – Dead Reckoning Part One, Barbie has outperformed them all. And then there's the fact that Gerwig's film opened up against Christopher Nolan's Oppenheimer in a face-to-face matchup.
Even with Nolan's movie having the advantage of showing on premium IMAX screens, Barbie has bested the highly anticipated historical drama three weekends in a row so far. And Oppenheimer hasn't been a disappointment at the box office. At the time of this writing, Nolan's flick has amassed more than $553 million globally. But despite all of that stellar competition this summer, Robbie's vision of a billion-dollar Barbie still came to fruition after just three weekends of theatrical release.