Summary
Blue Beetle will include two post-credit scenes, giving fans a tease of what's next for Jaime Reyes and how he fits into the future of the new canon.
The movie hints at connections with other DC characters, such as a reference to Gotham Law on Jaime's medal, leaving fans curious about a possible interaction with Batman in the future.
Fans can look forward to the big screen debut of Jaime Reyes on August 18, with a star-studded cast including Susan Sarandon, George Lopez, and Becky G.
Blue Beetle is just a few days away of its release, and as it has already become a tradition within the superhero genre, will include post-credit scenes teasing what's next for the character played by Cobra Kai's Xolo Mariduena.
Although James Gunn's DCU is still far away from giving its first steps into building a new franchise for Warner Bros. Discovery's long time alliance with DC Comics, Jaime Reyes will soon become the first hero from the new canon to debut on the big screen, and fans are really waiting to see what Angel Manuel Soto has done with the character, and how will he fit in to the future of the new canon.
A good way of anticipating Reyes' role in the franchise and what his upcoming adventures will be after his introduction, is the post-credit scenes that are included in the film. And, according to recent reports, there will be two.
Through their X pages, specialized journalist Luke Bugg and DC fan Josh Herrera confirmed that the film includes two post-credit scenes after attending to an early screening:
Related: Blue Beetle Wasn't Affected by DC Leadership Changes, Director Confirms
Blue Betle Is Already Teasing Connections with Other DC Characters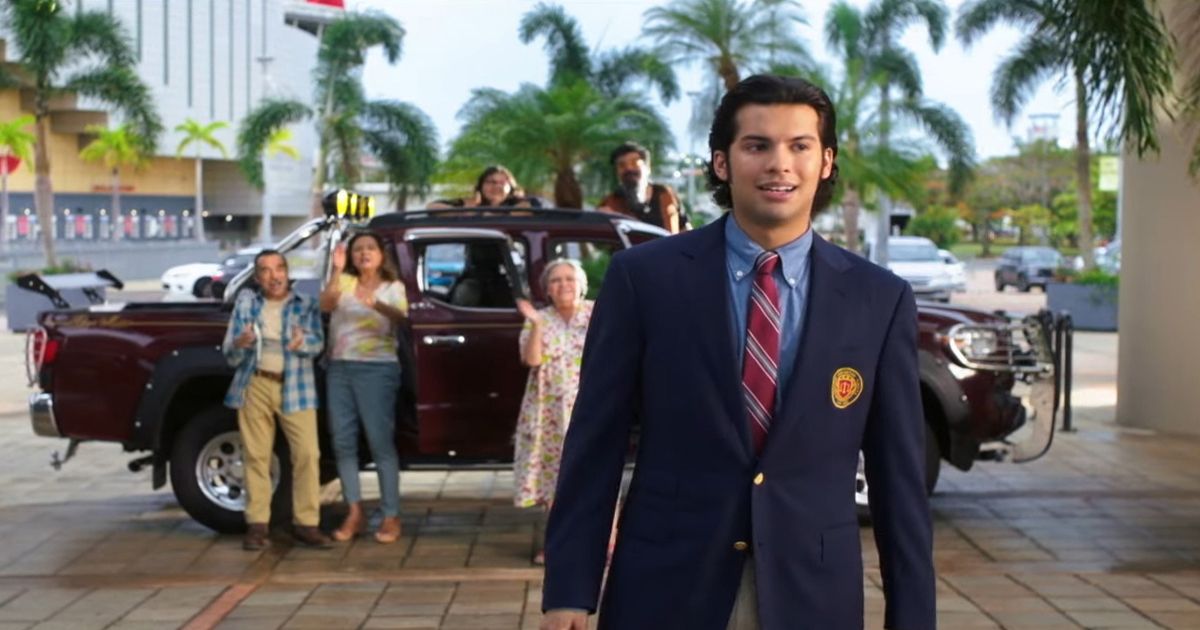 Even when Blue Beetle was conceived as a project from the past administration of Warner Bros. Pictures, and would have connected with the previous DCU and the remains of the Snyderverse, there are still some references included in the movie that will help Jaime Reyes' story to fit in a larger picture, connecting with some other characters from the franchise, even when they haven't been introduced.
On a recent poster for the film, which references to Jaime's recent graduated status but wearing his superhero suit, but the interesting part is that the medal on his neck reads "Gotham Law", which means he assisted to Gotham's University for college: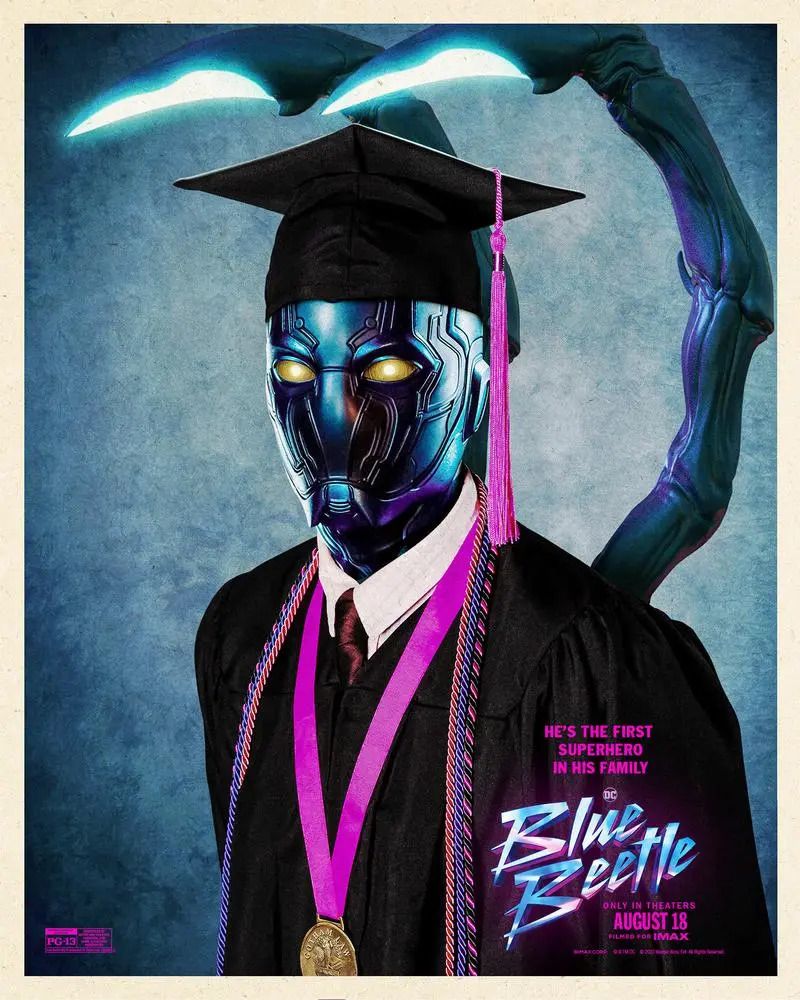 Fans will have to wait and see if when the new Batman comes into the pictures in The Brave and the Bold, Andy Muschietti and his team decide to include any reference to that, or even make Jaime and Bruce Wayne can cross paths at any point of the upcoming movie The Flash's director is preparing.
For now, fans can enjoy the debut of Jaime Reyes on the big screen since August 18. Besides Mariduena, the movie also stars Susan Sarandon as Victoria Kord, Bruna Marquezine as Jenny Kord, George Lopez as uncle Rudy, Damian Alcazar as Albert Reyes, Becky G as Khaji-Da, Belissa Escobedo as Milagro Reyes, Raoul Trujillo as the villain Caparax, Harvey Guillen as Doctor Sanchez, Adriana Barraza as Nana Reyes, and Elpidia Carrillo as Rocio Reyes.