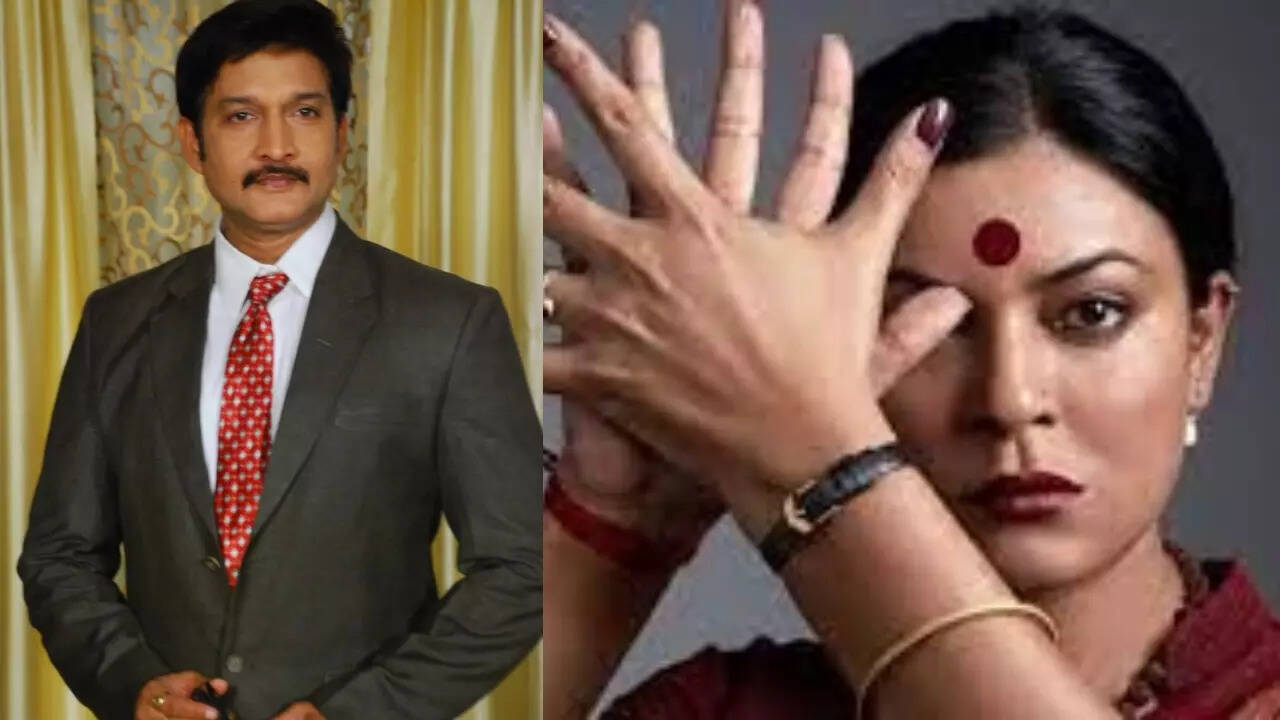 Sushmita Sen has once again proved her versatility as she breathes life into a transgender character in Taali. Sushmita plays a transgender activist Shreegauri Sawant in this six-episode web series directed by Ravi Jadhav. Undoubtedly, Sen has done an outstanding job of portraying the third gender on screen, and her co-star Hemant Chaudhary, who plays a significant role in the film, is all praise for her.
"Sushmita Sen is powerful, down to earth, and a very professional actress. She has zero tantrums and has done a fabulous job in 'Taali'. When she arrives on the set as Gauri, she is completely different, and no one can feel that she is a very popular global icon. Sushmita's make-up was so heavy, as we can see on the screen; it was equally painful, but the lady carried it with grace and performed her best without any complaints," revealed Hemant.
Recalling an incident that took place during their schedule in Pune, Hemant shared, "We had a scene at a hospital in Pune. I remember that from 8 am in the morning until the shoot ended, Sushmita took only one and a half hours of break and continued to be on the sets. It was the only scene that was going to be shot the entire day, but the actress, without throwing any tantrums, was available for the director the entire day. That gesture was remarkable. We find many such actors in the industry, and working with such a few bundles of actors is an experience."
Hemant plays a pivotal role and will appear at the end of the series. Not only Hemant, but the film's director is very sure that the series will be acclaimed. "Our director, Ravi Jadhav, feels that the film will definitely win a National Award for its performance," he added.
On being asked whether the actor encountered any pleasant or unpleasant experience with transgenders in real life, he explained, "Since childhood, I always felt pity for transgenders. I never felt angry or scared of them. As I grew older, my sympathy for them only increased. Even today, I won't give money to beggars, but I will surely give money to transgender people because I know their plight," Hemant narrated as he signed off.
Hemant Chaudhary will also feature in OMG 2, which is slated to release on August 11, while 'Taali' will stream on a popular OTT platform on August 15.