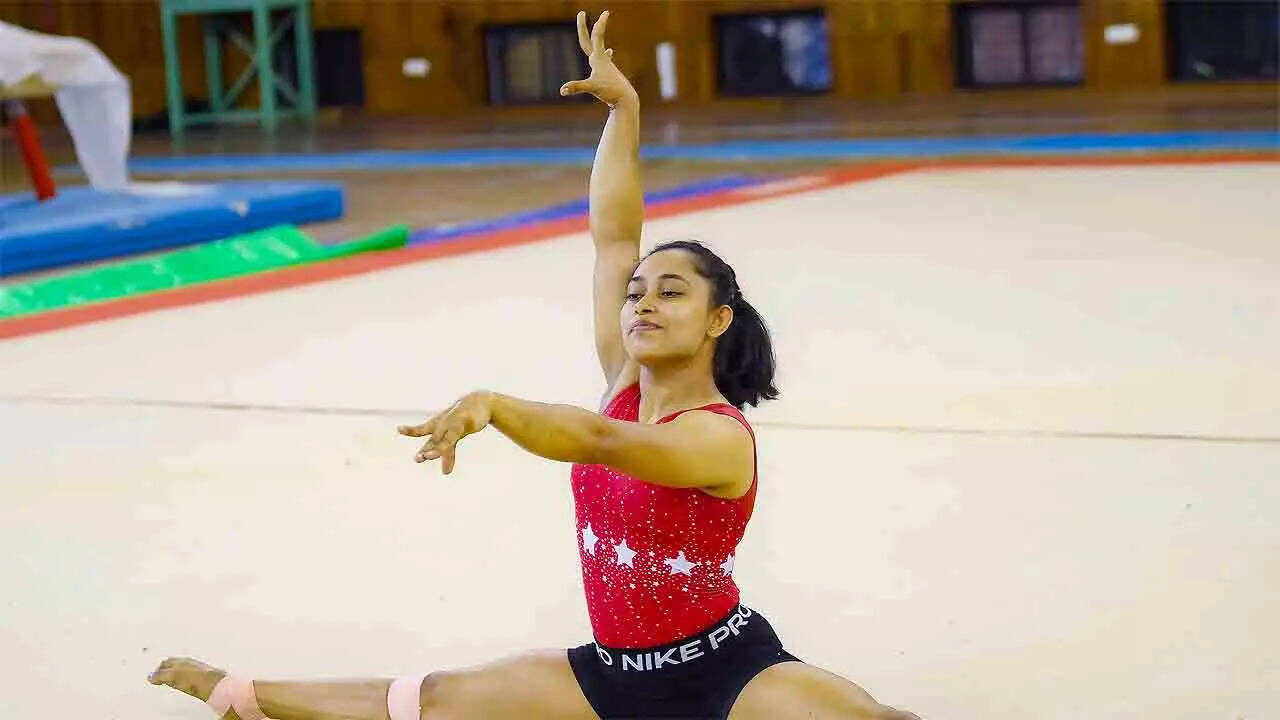 NEW DELHI: Dipa Karmakar, who changed the face of gymnastics in India after her ground-breaking fourth-place finish in the women's vault final at the Rio Olympics 2016, hasn't been recommended in the final list of athletes in individual events for the upcoming Asian Games in Hangzhou, scheduled from September 23 to October 8.
TOI has reliably learnt that Dipa's name has been struck off from the women's gymnastics contingent. The list has been sent to the sports ministry for final approval and is likely to be cleared by Tuesday.
Dipa wasn't considered for selection after she failed to fulfill the eligibility criteria, which states: "In non-measurable individual sport, the player must have achieved 8th rank in the last 12 months. In sports events where rankings are not maintained or where sportspersons have not been able to improve their ranking on account of reasons like lack of exposure in international tournaments, appropriate criteria must be adopted by NSFs in consultation with the ministry".
Dipa's name was originally there in the list of athletes which was shared with the Asiad organisers by the July 15 deadline. It's been learnt that Pranati Das and Pranati Nayak's names have been finalised for women's gymnastics events.
"Dipa's name hasn't been considered for final selection. She has been away from gymnastics since 2019 because of injuries and her doping suspension. She hasn't competed in a long time," said a source.
In the trials held in Bhubaneswar on July 11-12, Dipa had achieved the first place in the women's artistic gymnastics event. In the list shared with the Asiad organisers, Dipa's name figured in six e vents – all-round, balance beam, floor exercise, uneven bars, vault and team.
The development has prompted Dipa to approach officials in the Sports Authority of India (SAI) with a request to offer her relaxation in the eligibility criteria. A copy of the two-page letter addressed to SAI officials is available with TOI.
In her letter, Dipa stated: "I faced several setbacks, including two ACL tears in 2017 and 2019, limited opportunities to compete during the pandemic, and a 21-month suspension that concluded in mid-July 2023 due to doping violation. I earnestly request the sports ministry to consider my exceptional circumstances and kindly grant the necessary relaxation in the eligibility criteria."