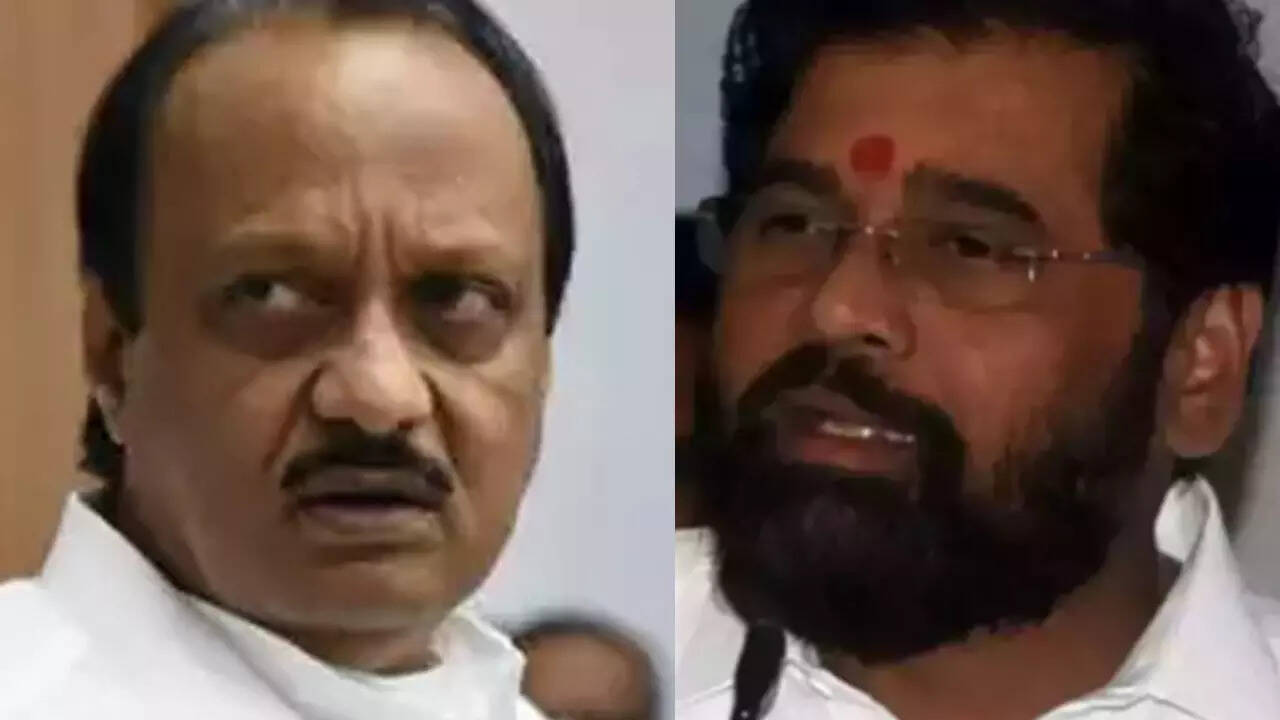 MUMBAI: Both rebel leaders Eknath Shinde and Ajit Pawar followed the same strategy when it came to quitting their parties, but for the latter, it was a hassle-free and inexpensive exercise. When Shinde took the bold decision, he first left for Surat and then moved to Assam, a BJP-ruled state. There, with the help of Devendra Fadnavis and Girish Mahajan, he garnered the support of 40 legislators against the requirement of 37. It was not a smooth affair, fearing backlash from Shiv Sena, Shinde had to hide legislators when they came back to Mumbai under unprecedented police bandobust. In addition, for well over a month, their arrangements were made in five-star hotels. For Ajit Pawar, it was a simple affair. No legislators were lodged in star hotels, they stayed in their own houses either in Mumbai or in their constituencies and reached Mumbai on the day of swearing-in. Surprisingly, however, Ajit Pawar is yet to present the legislators before the media to establish his claim that he has support of the requisite number of legislators.
The rise & rise of graft: High-ranking officials demanding bribes from their subordinates has become common in Maharashtra. A week ago, Pune ACB, led by IPS officer Amol Tambe, trapped metrology department's joint director Lalit Harole for demanding Rs 31,000 from his subordinate. The junior officer was told that since he is in-charge of four zones in Pune region, he should collect Rs 4,000 per month from each zone, and in addition mobilise Rs 15,000 per month from a sugar factory for store calibration.
The aggrieved official thought it fit to bring the case to ACB's notice. After thorough verification of facts, the ACB laid a trap and Harole was caught red-handed accepting bribe. Taking bribes is common in several departments, but it is rarely reported since everyone involved gets his own share.