Summary
Emerald Fennel returns to theaters with Saltburn, a story about obsession centered on an aristocratic English family. The film premieres at BFI London Film Festival on October 4.
Saltburn features a star-studded cast including Carey Mulligan, Rosamund Pike, Barry Keoghan, Jacob Elordi, and Richard E. Grant. It is Fennel's third project as a director.
Fennel, known for her successful film Promising Young Woman, will also be joining the popular John Wick franchise as part of the writing duo behind the spinoff film Ballerina, which stars Ana de Armas and follows a new killer seeking revenge. The Continental, another spinoff miniseries, premieres on September 22.
After the great reception and considerable success of Promising Young Woman, Emerald Fennel returns to theaters with Saltburn, which is debuting at BFI London Film Festival as the opening feature.
Fennel brought back Carey Mulligan after working together on the 2020 film, who will be joined by an amazing cast that includes Rosamund Pike, known for her performances in Gone Girl, Netflix's I Care a Lot or more recently as the lead star of Prime Video's The Wheel of Time; Barry Keoghan, who recently won a BAFTA for his performance on the acclaimed The Banshees of Inisherin; Euphoria break star Jacob Elordi, who will soon be playing Elvis Presley on Sofia Coppola's Priscilla; Academy Award-nominee Richard E. Grant; Coversations' With Friends' Alison Oliver; and ArchueMadekwe, who will soon star in Sony Pictures' adaptation of Gran Turismo.
While announcing the film's premiere at BFI London Film Festival on October 4, Variety released first look images of Saltburn:
No details have been shared about the plot of the movie, but it is described as "story about obsession centered on an aristocratic English family." Saltburn will hit theaters on November 24, and it was directed, written and produced by Fennel, being her third project as a director.
Related: John Wick 4 Gets New Very Accurate Title for Japan Release
Emerald Fennel Will Join the John Wick Franchise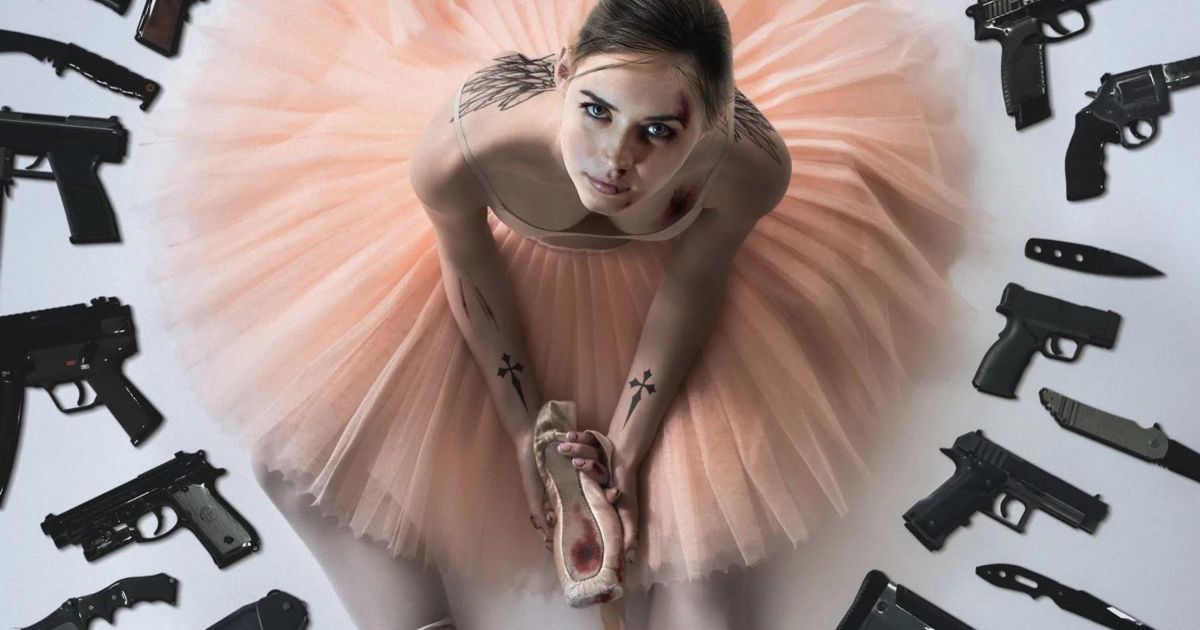 Fennel is not only a known actress and successful filmmaker, she's also a popular writer, and is ready to make the big jump to an extremely popular franchise. Emerald has already proven her writing skills in some other relevant projects like Killing Eve, but soon she'll be facing a very big challenge while being part of the John Wick franchise.
Fennel is part of the writing duo behind Ballerina, one of the confirmed spinoffs of Keanu Reeves' led action saga, Ballerina. The film, which is currently in development, will star Ana de Armas as a new killer trained by The Director, Anjelica Hutson's character from John Wick 3: Parabellum, who's in charge of a school of ballerinas who are being prepared to become assassins. The movie will follow Ana's character, a girl seeking for revenge after losing her family.
This will be the second spinoff from the popular franchise after The Continental, Peacock's upcoming miniseries centered on the famous hotel for assassins, which will follow the story of a young Winston, played by Ian McShane in the original movies. The Continental will take fans back in time, way before the first appearance of Reeves' character, to dive deeper into the world of assassins and show more of the franchise's legacy.
The Continental premiers on September 22 and stars Colin Woodell, Mel Gibson, Hubert Point-Du Jour, Jessica Allain, Mishel Prada, Nhung Kate, Ben Robson, Peter Greene, Ayomide Adegun, Jeremy Bobb, Katie McGrath, Ray McKinnon, Adam Shapiro, Mark Musashi, and Marina Mazepa.
Ballerina, for her part, is set to hit theaters on June 7, 2024, but it could be delayed due to the current situation at Hollywood with the writers and actors' strike.