Summary
Rumors are circulating about Emma Corrin's character in Deadpool 3, with insiders claiming she will play Cassandra Nova, Professor X's evil twin.
Details about the production of Deadpool 3 are scarce due to filming delays caused by strikes, but fans can expect a star-studded cast and the exploration of the multiverse.
The anticipation surrounding Emma Corrin's role and the upcoming Deadpool installment highlights the enduring appeal and excitement of the Marvel Universe. Fans eagerly await the next development in this ever-expanding saga.
With the cinematic universe expanding and evolving at a breakneck pace, surprises are around every corner. The latest buzz in the Marvel realm is surrounding the highly anticipated Deadpool 3. Rumors have intensified about the identity of Emma Corrin's character in the third installment, with several insiders insisting that she will play Cassandra Nova, the twin sister of Professor X, the iconic X-Men leader.
For a good while, speculation has been rife about the role Emma Corrin is set to play in Deadpool 3. The intrigue escalated when insider Daniel Richtman mysteriously posted a gif featuring Patrick Stewart's Professor X from Doctor Strange in the Multiverse of Madness, paired with an image of Corrin. This was noted by fellow scooper CanWeGetSomeToast, who "confirmed" the news of who Corrin will be playing. Official word from Marvel Studios and Disney is yet to arrive, and details regarding the production are few and far between, particularly after filming was stalled due to WGA and SAG-AFTRA strikes.
Cassandra Nova isn't a name unfamiliar to fans of the X-Men comics. Debuting in New X-Men #114 back in 2001, she was the brainchild of Grant Morrison and Frank Quitely. Recognized as Charles Xavier's "Mummudrai" or equal opposite by Shi'ar, Nova's animosity towards her brother took root before they were even born. Professor X's failed attempt to eliminate her sensing her malevolence only fueled her lifelong quest for revenge. Although she's featured in several X-Men story arcs, her adaptation for Deadpool 3′s plot is still under wraps.
RELATED: Deadpool 3 Star Emma Corrin Reveals That They Know Practically Nothing About Marvel.
Deadpool 3 Unveiled: A Star-Studded Cast, Multiverse Exploration, and Corrin's Anticipated Role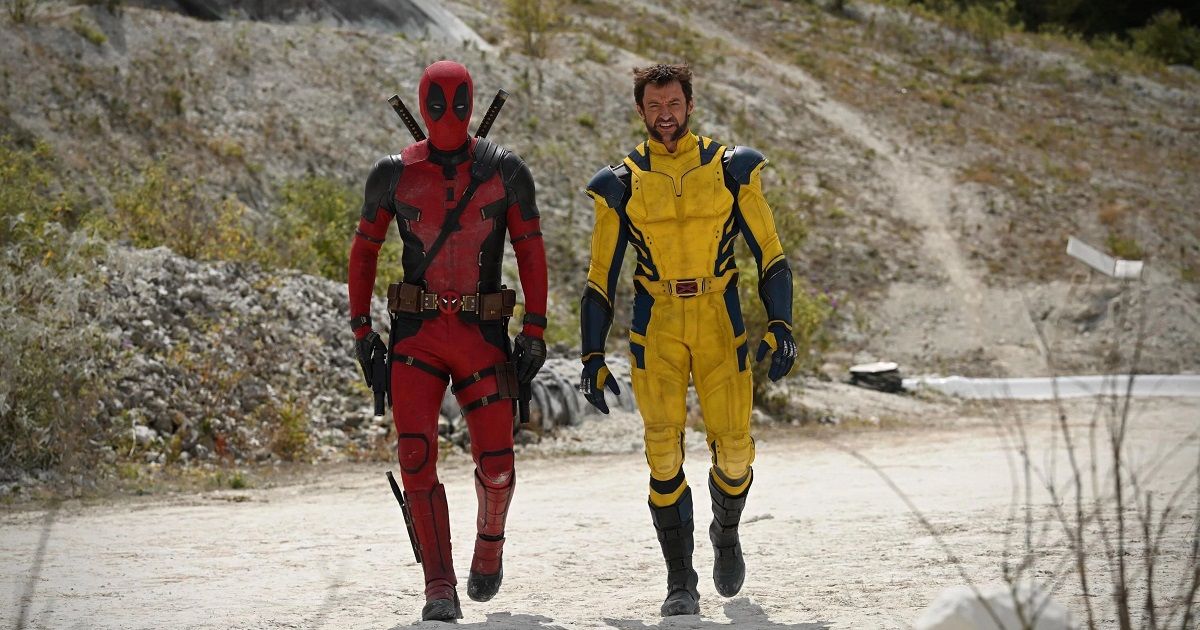 Corrin's addition to the Deadpool franchise has sparked significant interest. The actor has been vocally thrilled about stepping into the villain's shoes and is eager to explore this new facet. In a recent interview, Corrin expressed their enthusiasm:
"I feel really excited to play a villain. I haven't done that, and it's an itch I want to scratch… It's such an intricate world. There's so much to it, it's an absolute mind-f—. I really understand why it means as much as it does to so many people. It's a phenomenon, and I feel really lucky to be part of it."
Fans can expect a wild ride as Ryan Reynolds returns as the sharp-witted mercenary Wade Wilson. The film is poised to explore the multiverse, perhaps giving Deadpool a chance to land within the MCU. The cast is brimming with recognizable talents and characters, including Hugh Jackman in his celebrated role as Wolverine, and Jennifer Garner's comeback as Elektra from the infamous Daredevil film.
Mark the date, as Deadpool 3 is slated for a release on May 3, 2024. With its thrilling blend of humor, action, and a likely confrontation with a powerful foe who shares a dark connection with Professor X, it promises to be another blockbuster hit in the Marvel collection.
Whether the rumors prove true or not, the anticipation around Emma Corrin's character and the forthcoming Deadpool installment underscores the continued allure and dynamism of the Marvel Universe. There's an unmistakable thrill that pervades the fan base, as audiences around the world find themselves anxiously poised, their eyes fixed on the horizon for the next development in this continually burgeoning saga.