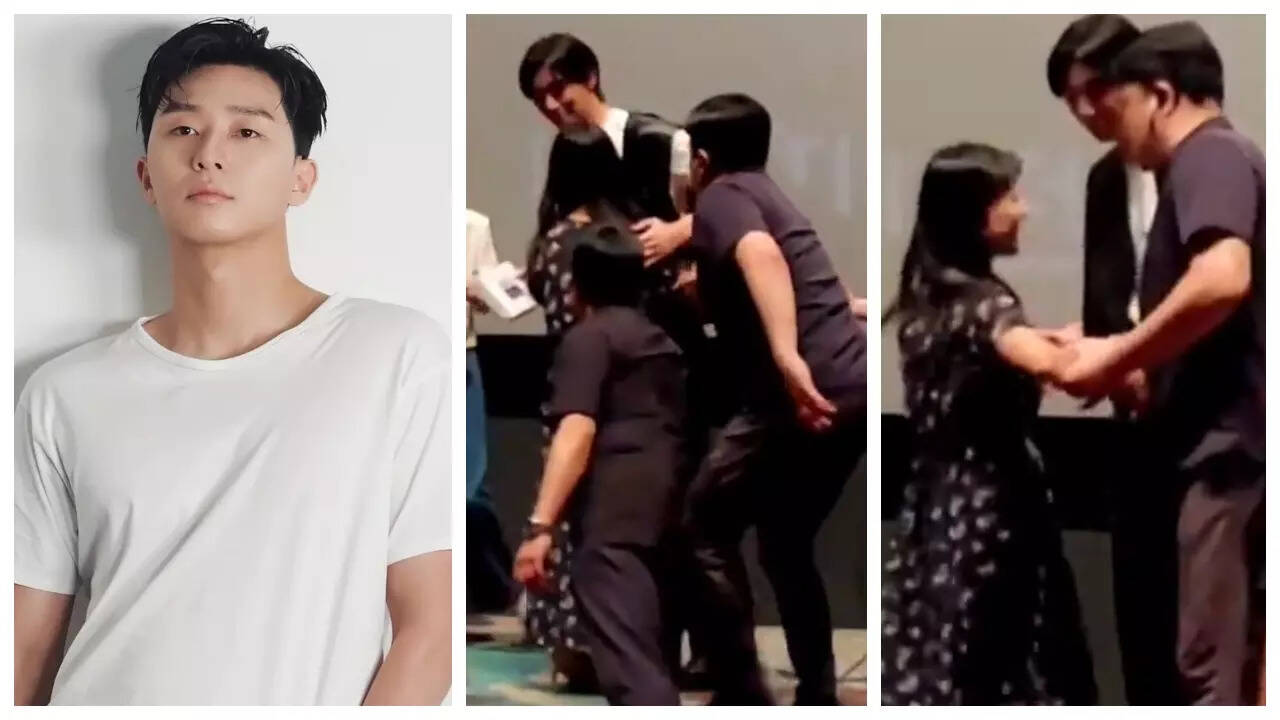 Park Seo-joon is currently going all out for the promotions of his upcoming movie Concrete Utopia. The actor recently made an appearance at a screening of a movie and videos from his outing are going viral.
Turns out, a fan got too close for comfort to Park Seo-joon and netizens are not happy with it.
The cast of Concrete Utopia was greeting fans, while gifts were also distributed to lucky ones. During this meet and greet event, a female fan walked up to the stage and apparently forced herself and hugged Park Seo-joon. Security was quick to act upon the incident, while left the actor visibly uncomfortable. Apart from critising the fan, netizens called this an act of 'sexual harassment'.
One user wrote in Korean, "She hugged #Park Seo-joon actor. That, too, is outright sexual harassment. Don't try to touch the actors without their permission." Another user called this act crazy.
Recently, Park Seo-joon had opend up about being stalked. He had shared, "I wasn't always this guarded, but there is a reason (I didn't comment). Has this ever happened to you? When you leave the parking lot but you see the same car constantly following you? They even know where I am about to go, and there are times when they arrive there before me. These experiences kept me in my room. There are times when the same person follows me in a different car. This happened before and still happens now from time to time. I think these experiences have changed me this way. I live carefully not to cause harm to my family members. Before, I would upload photos of my family members because they liked it, but after going through this, I regret doing so. Once I realized that I could (bring harm) to the people closest to me, I didn't know where to draw the line."