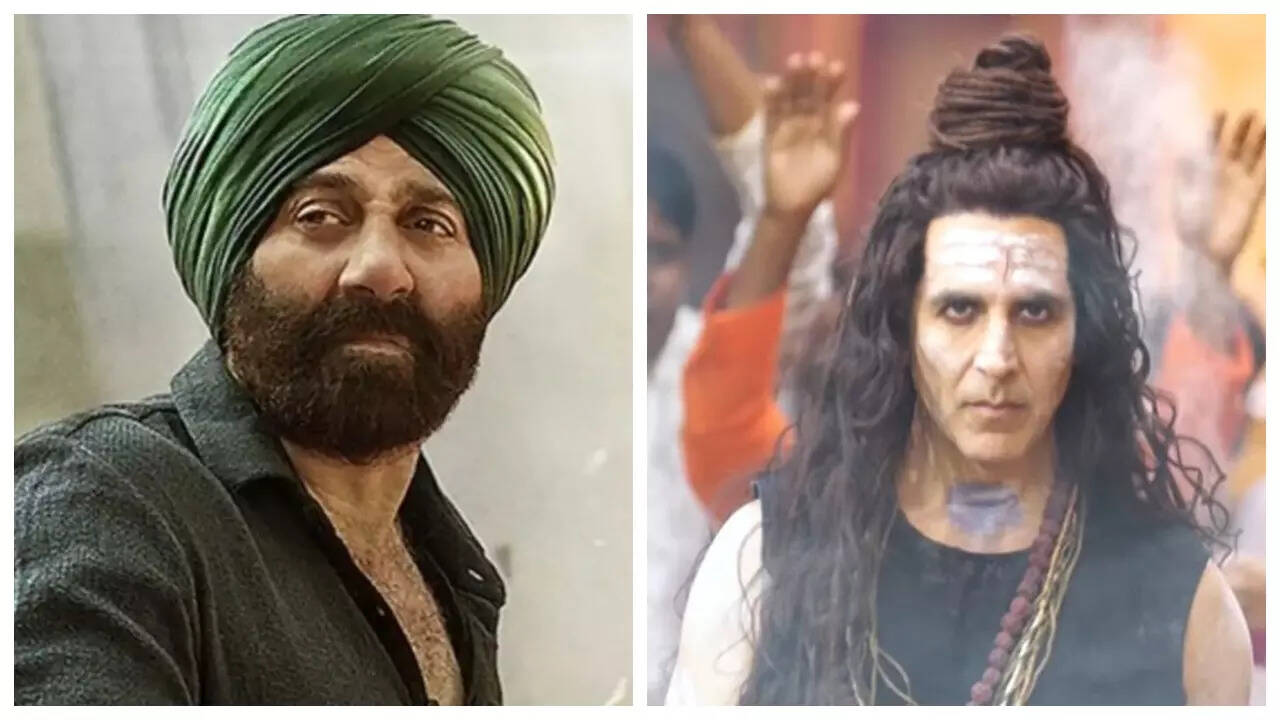 Bollywood is gearing up for a big clash at the box office as Sunny Deol and Ameesh Patel starrer 'Gadar 2' will arrive in theatres on the same date as Akshay Kumar's 'OMG 2'. Advance booking for Sunny's action entertainer is much ahead of Akshay's spiritual saga.
Till Sunday morning, 'Gadar 2' had sold approximately 45,000 tickets for opening day, across the three national theatres chains, reports Bollywoodhungama.
Whereas 'OMG 2' marked a slow start with just 7,700 tickets across the sane chain of theatres for day 1.
Directed by Amit Rai, 'OMG 2' is expected to sell around 50,000 to 60,000 tickets Thursday night, ahead of its theatrical release. On the other hand, 'Gadar 2' is reportedly looking to sell 2,00,000 plus tickets, resulting in an opening day score of over Rs 20 crore nett. Going by the trend, it looks like 'Gadar 2' will record the second biggest opening day figure of the year, after 'Pathaan'.
Speaking about 'Gadar 2', Sunny had previously shared, "When Gadar was released, we didn't know how it would do (at the box office). We made it with all heart and honesty. The people made it big. We hope the same happens with Gadar 2. I was afraid to touch a complete film like Gadar again, but when Sharma ji narrated the script, so then (changed my mind)." 'Gadar 2' and 'OMG 2' will hit the screens on August 11.