The Great and Powerful Galactus. The Devourer of Worlds. First introduced in Fantastic Four #48 in 1966 by writer Stan Lee, and artist Jack Kirby, Galactus has been one of the most famous villains in all of Marvel comics. The character's initial introduction story, "The Coming of Galactus," is often heralded as one of the greatest comic book storylines of all time. The character, and his herald, The Silver Surfer, are recognizable even to those that have never read a comic book. Fans have been dying to see Galactus join the MCU since the franchise launched.
Update August 7, 2023: This article has been updated following recent developments in the MCU as well as rumors surrounding the upcoming Fantastic Four film.
While both characters were previously adapted in the 2007 film Fantastic Four: Rise of the Silver Surfer, many were left disappointed by Galactus as he was simply made into a cloud. Ever since Disney acquired 20th Century Fox and gained the rights back to the X-Men and Fantastic Four characters, fans have been eagerly anticipating the arrival of one of the biggest villains in comics, both literally and figuratively. With the Fantastic Four set to kick off Phase 6 of the MCU in 2025, rumors are already circulating that Galactus might be arriving sooner rather than later.
Just What is Galactus?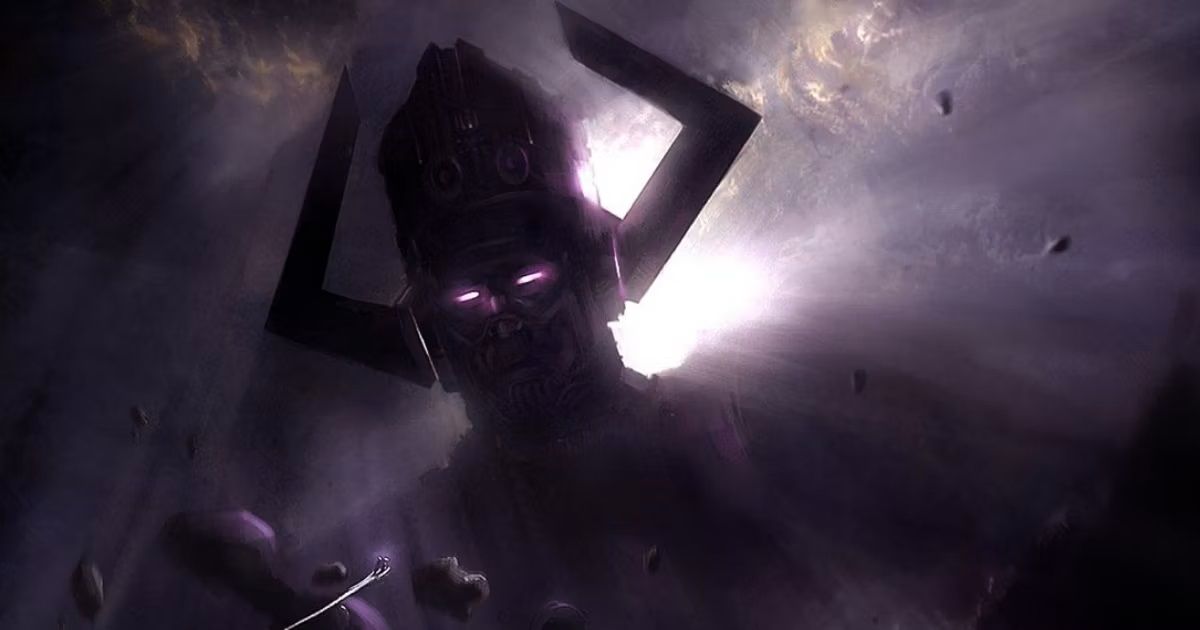 Galactus is a colossal being of nigh-omnipotence who moves through the universe, devouring planets to sustain his life force. He, along with the Celestials, was some of the first beings ever to exist. It should be noted that Galactus is not a Celestial but a separate giant cosmic being. According to the comics, Galactus himself is actually a scientist named Galan, from a previous version of existence prior to the Big Bang, who merged with a physical conceptualization of Eternity to continue living beyond the end of his world. He is known by the title The Hunger for his endless consumption of cosmic energy. He manipulates a force in the universe known as "the Power Cosmic," which gives him the ability to manipulate matter and energy to his will.
Related: Why Doctor Doom Should Be Introduced in the MCU Before The Fantastic Four
Audiences saw another character imbued with this power in the 2007 movie Fantastic Four: Rise of the Silver Surfer, which, of course, is not canon in the MCU but remains a valuable source of information. It also might be part of the larger MCU Multiverse, with rumors that Deadpool 3 will feature various Fox Marvel characters like the X-Men, Daredevil, Elektra, and the Fantastic Four.
Though his name hasn't been dropped yet in a Marvel movie, we've already seen Celestials a number of times. One, named Eson the Searcher, had a brief cameo in Guardians of the Galaxy when he was shown using the power stone to destroy an entire planet. Then in Guardians 2, Ego was introduced as a Celestial taking human form, though he typically falls into a slightly different category in the comics. Finally, in Eternals, we saw Arishem the Judge, who is known to be a leader amongst Celestials, judging planets on whether they are worthy to exist.
Where is Galactus in the MCU?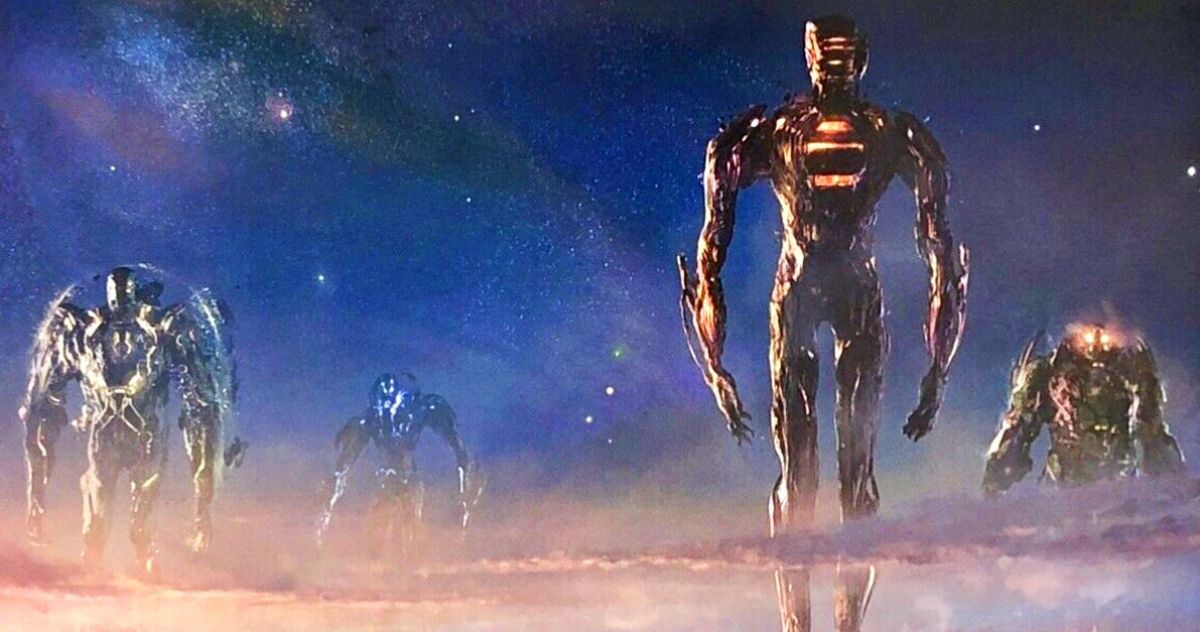 Galactus is a villain that, while he poses a great danger to every character in Marvel, is normally introduced through The Fantastic Four in their fight with the Silver Surfer. While Galactus was about to destroy another world, a being offered to sacrifice himself to save his civilization. Galactus endowed him with the Power Cosmic, thus creating the Silver Surfer. The Silver Surfer is known as Galactus's herald and will definitely show up in the MCU before Galactus does, but for the time being, hasn't been seen yet.
But some whispers are going around. When discussing Eternals 2, Kaz Firpo was quoted in an interview with The Direct saying that the "door is very much open for world-eating villains." He also said, "We are, you know, obviously setting the stage for intergalactic, cosmic, megalith confrontations," which might imply a different take on Galactus. A line of comics did exist in which Galactus was set up to fight the other Celestials over his right to consume Earth, thusly embroiling Marvel's heroes in the conflict and blowing the scope of the narrative to huge proportions.
Galactus's Role in the Marvel Universe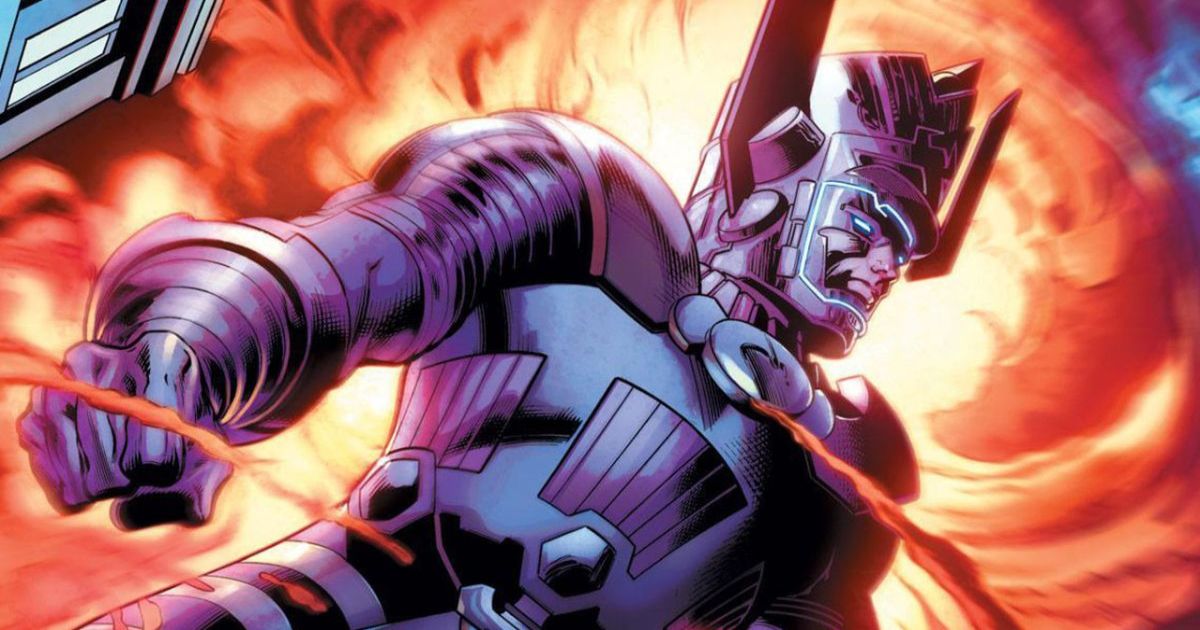 Let's stop for a moment and go back to the source material. Galactus is a universal-level threat. His sole presence in any galaxy spells doom for any planet in the system, as the character acts as a primordial force of nature. His mission to consume planets ripe with life happens so Celestials can create new worlds. Galactus is not a bad guy by nature; his role ultimately fulfills Thanos's mission in the MCU. He balances the scales, and he does so because he must.
Related: Fantastic 4 in the MCU: Every Actor Rumored to Play Mr. Fantastic
Galactus has fought The Fantastic Four and most Marvel heroes, and none of them can make a dent in this guy. The last time he tried to consume Earth, he was only temporarily beaten after Dr. Strange used a spell named The Images of Ikonn, which forced Galactus to face the ghosts of every single living being he's consumed. Yet the Fantastic Four barely made time to devise a new solution to solve his hunger. After the uneasy faux pass, Galactus keeps playing his role in the Marvel Universe, sometimes shifting his role from world devourer to life-giver. His vast coverage of the universe has put him in conflict with other raw forces, such as The Phoenix Force.
Eternals might have introduced an interesting wrinkle in Galactus's place in the universe. That film reveals that Celestials plant seeds on planets and eventually hatch. As Galactus is a devourer of planets, he might be an apex predator to Celestials and a major threat to them. He might consume planets that are supposed to be hosts for future Celestials, and he is part of the natural cosmic balance that keeps things in check.
What the Presence of Galactus Should Entail in the MCU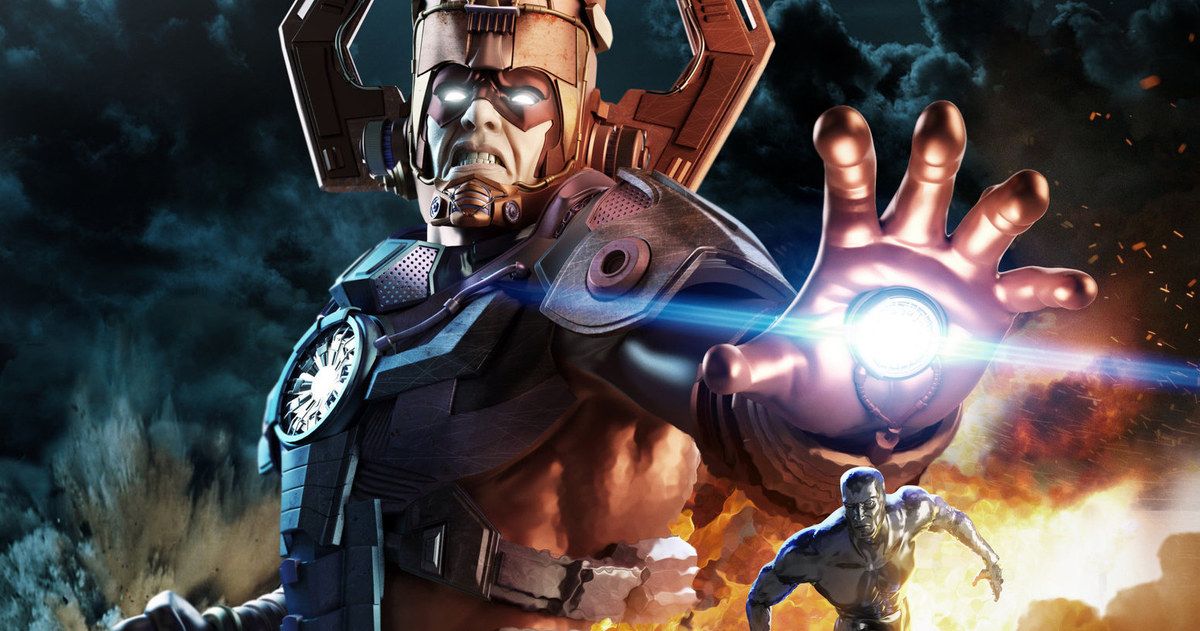 As of this writing, Galactus is rumored to be the villain in the upcoming Fantastic Four movie. While some fans may think that Galactus is a threat that needs to be built up over multiple films, that might not entirely be the case. Galactus was introduced in the Fantastic Four comics and was a threat the heroes dealt with without any assistance from other Marvel heroes like The Avengers or Spider-Man. Introducing Galactus as a primary threat in Fantastic Four would be keeping true to the character's origin.
That having been said, Galactus should not be relegated to a single film. While the team could defeat him and save Earth, Galactus should stick around the MCU as a primal force of nature and a long-lasting presence. He would certainly have interactions with other cosmic superheroes like The Guardians of the Galaxy, Thor, Captain Marvel, and the Eternals. Galactus is a long-term character who could also likely be part of a Silver Surfer origin movie, which is likely to happen.
One final consideration: Galactus must have a physical presence as he does in the comics. One of the biggest mistakes ever made by 20th Century Fox was to turn him into a cloud with a fiery center. Galactus looks like a man because his vast powers allow him to conceptualize himself in a way that people interacting with him can understand. It also helps to put the larger threat he represents in perspective, as Galactus can change size from skyscraper size to planet-sized if necessary.
Galactus is one of the largest threats in the MCU, and while the Multiverse Saga had originally built itself around Kang the Conqueror, following the disappointing reaction to Ant-Man and the Wasp: Qunatumania, it might be time to shift focus to a new villain. Galactus could be that threat, first shown in Fantastic Four and then appearing in multiple different films. The question is no longer if Galactus is coming but when.