When Gilmore Girls was first released in 2000, audiences had to a take a moment to catch up with the lightning-speed chatter between the iconic mother-daughter duo, Lorelai and Rory. Amy Sherman-Palladino successfully created two women leads that were strong, vibrant, and wittier than everyone else in the room. The series follows the single mother and her daughter as they live in a quirky town filled with some of the most amazing and supportive people. Rory goes to a prestigious private school, and eventually, she manages to work her way through Yale. Lorelai, on the other hand, does her best to be a great role model for her child, but she also realizes that she needs to work towards her own aspirations.
The combined original seven seasons deliver incredible storylines and spectacular character development, but there are a number of episodes that immediately stand out. Between the humorous dialogue and the heartfelt scenes, these are the 20 most rewatchable Gilmore Girls episodes.
20
Pilot (Season 1, Episode 1)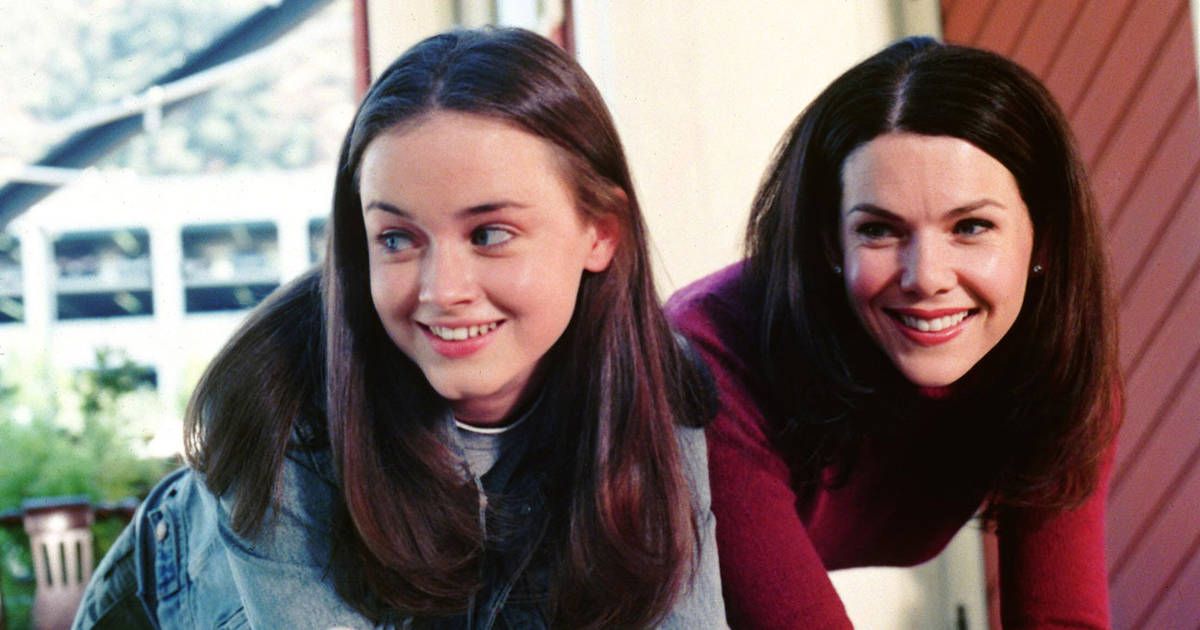 Pilot episodes are exactly like a first impression: they set the tone, introduce characters, and can either make or break a series. In Gilmore Girls, audiences immediately see the unique mother-daughter dynamic between Lorelai and Rory. Their witty humor comes out when a couple of college guys try to hit on both of them at the local diner. Rory's intelligence and Lorelai's determination to help Rory in any way she needs is very evident when Rory immediately earns a spot at a prestigious prep school. More than a dozen characters are naturally introduced through this first episode, including a new boy in town who brings about the pair's first fight
19
Rory's Birthday Parties (Season 1, Episode 6)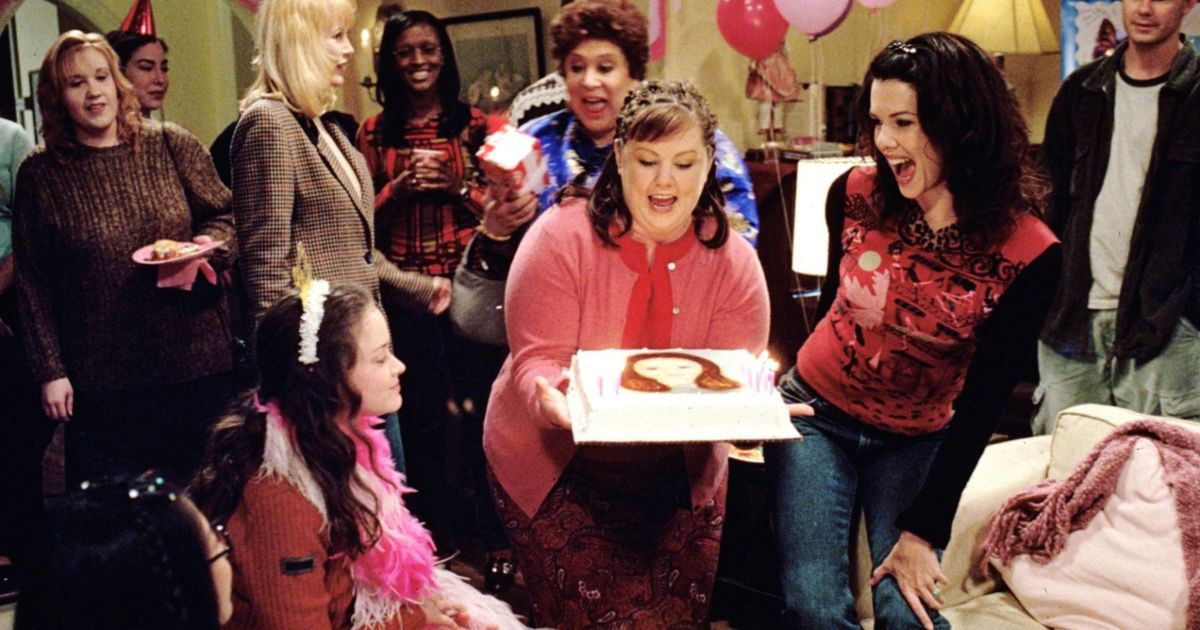 Birthdays are a huge deal in the Gilmore house, and when it comes to Rory turning 16, both Lorelai and Emily, Rory's grandmother, plan a celebration for her. While Emily has good intentions inviting dozens of students from Rory's new school to the upscale party at her house, she quickly learns that Rory is not actually friends with them, nor does she particularly like several of them. The following night, Lorelai throws a house party with everyone from their town of Stars Hollow in attendance. Rory is decorated with a feather boa and plastic tiara, and she is much more in her element where she knows everyone and there is no hidden agenda.
18
A-Tisket, A-Tasket (Season 2, Episode 13)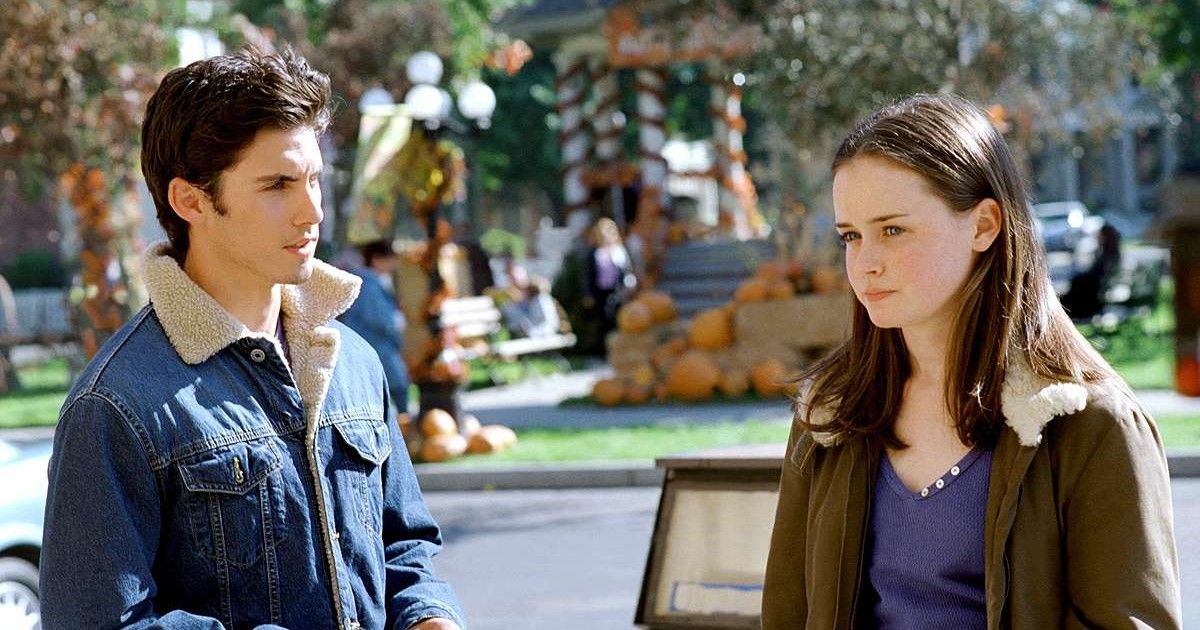 Stars Hollow might as well be its own character with its charm and quirky annual events. In this Gilmore Girls episode, fans get to see the meddling dance teacher, Miss Patty, attempt to set Lorelai up with three different men, and Rory seems to be caught in a bit of a love triangle, even though the crush on one guy, Jess, has not fully been established yet. The picnic basket lunch auction is a great event that brings together a number of characters, and watching the different levels of chaos unfold as people quarrel and try their best to negotiate with one another is absolutely hysterical.
17
Lost and Found (Season 2, Episode 15)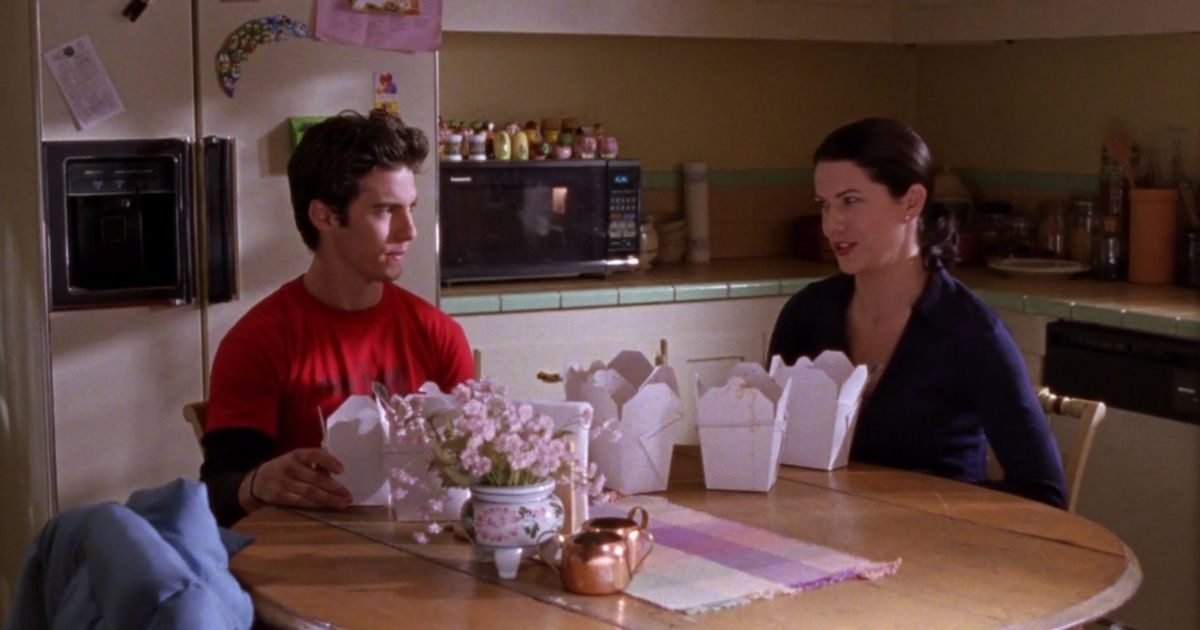 As Rory's crush on Jess continues to grow, she gets her mother involved. Rory wants to openly be friends with Jess, but her mother's disdain for him makes that a bit hard. Both try to be cordial, but that ends up backfiring when accusations are thrown out. While Jess and Lorelai sort out their indifference, Luke, Jess' uncle, goes apartment hunting. Since his angsty nephew moved in, he feels cramped in his own apartment. Searching for a suitable place proves to be more difficult than he thought, so in the end, Luke drops quite a bit of money to buy the building next door to his diner. He then takes a sludge hammer to the wall and tells Jess that he can finish the job.
Related: Melissa McCarthy on Where Her Gilmore Girls Character Would Be Today
16
There's the Rub (Season 2, Episode 16)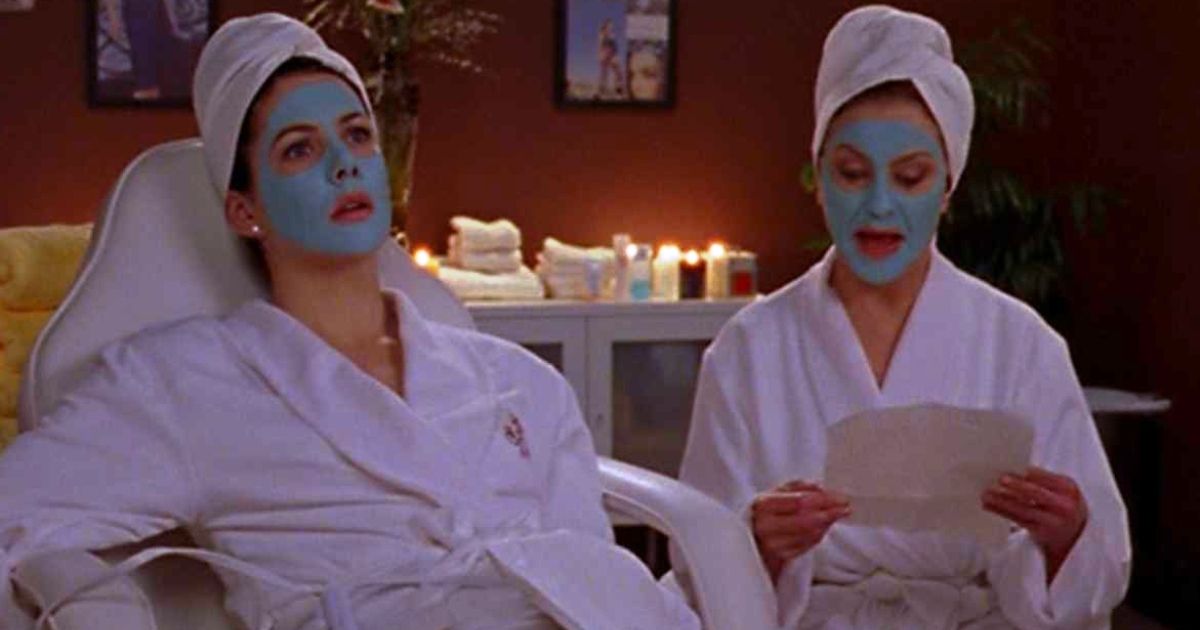 From the very first Gilmore Girls episode, we learn that Lorelai does not have a great relationship with her mother, so when Emily tricks Lorelai into going on a girls' weekend to a spa together, the latter is less than pleased. Lorelai does not hide her annoyance, but when Emily tells Lorelai that she is ruining a great experience, she softens up a bit. The two then end up enjoying a night away at a bar, eating good food and dancing. Unfortunately, all good times must come to an end between the two, and Emily demands they cut their trip short. Back in Stars Hollow, Rory's night of laundry turns into an impromptu get-together that further hurts her relationship with Dean.
15
They Shoot Gilmores, Don't They? (Season 3, Episode 7)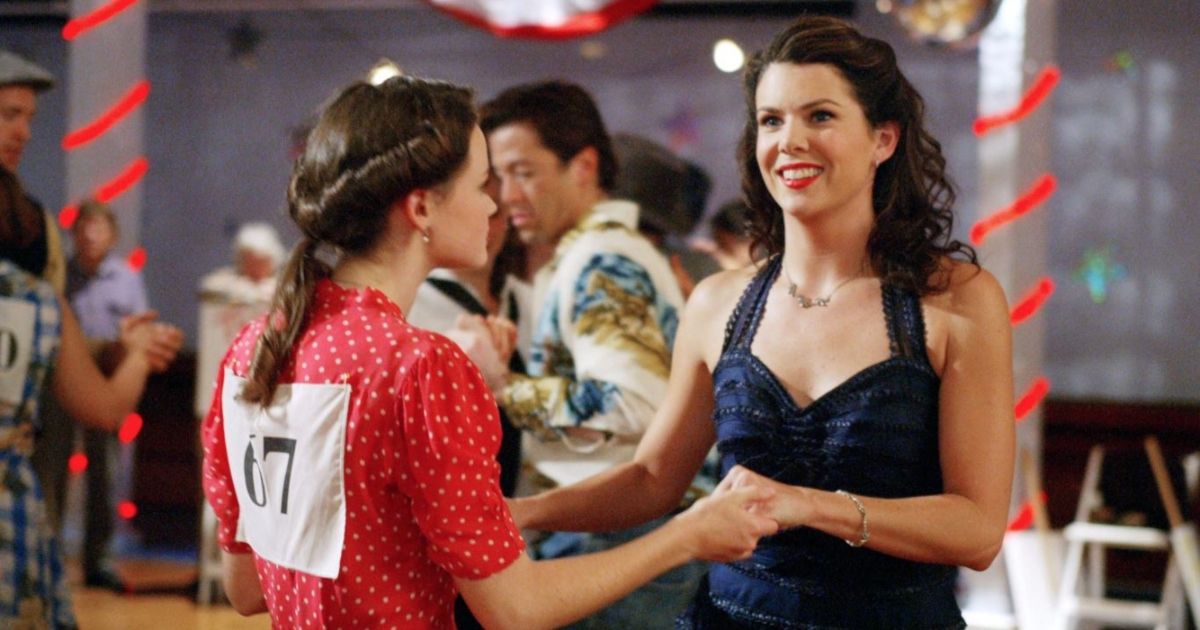 Yet another silly event takes place in Stars Hollow, but this time, it starts before the sun is even up. Lorelai is determined to win the annual Dance Marathon, but when her partner backs out at the last minute, she coerces Rory into hitting the dance floor with her. From doing the jive to death-staring her biggest competition, Kirk, the Gilmore girls try their best to enjoy their time and stay awake for hours on end as their feet slowly start to go numb. The final scene is bittersweet because Rory experiences her first heartbreak while Kirk runs around the gymnasium floor with his trophy high in the air for all to see as the Rocky theme song plays.
14
A Deep-Fried Korean Thanksgiving (Season 3, Episode 9)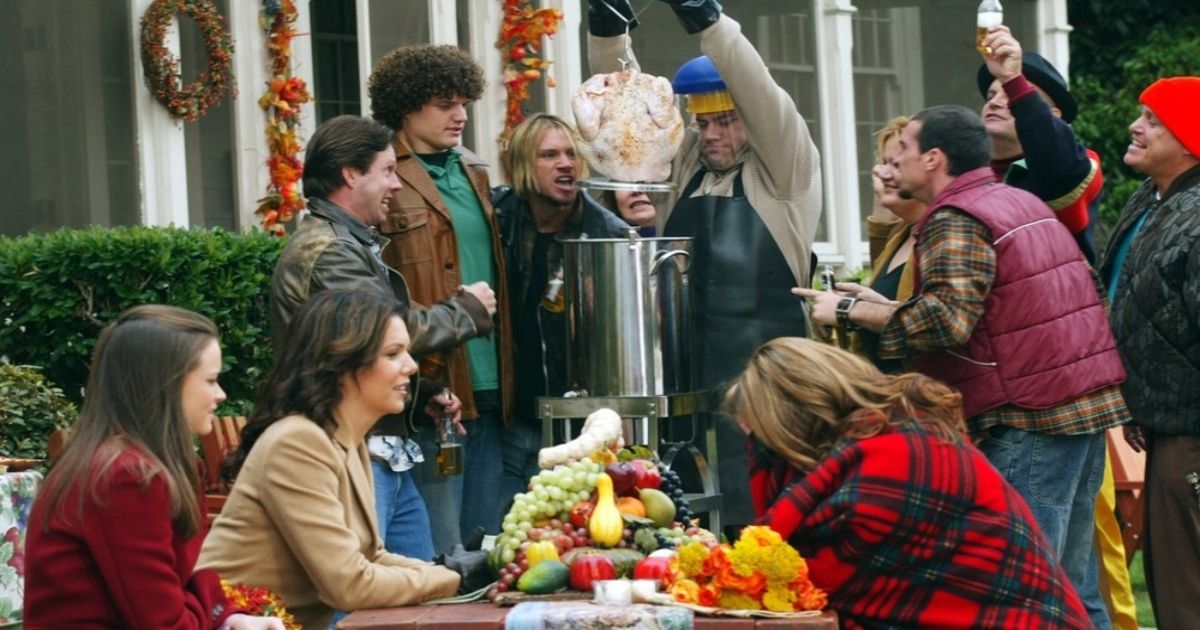 Fans are jealous of the holiday celebrations that the Gilmore girls experience, and their four-stop Thanksgiving will leave anyone a bit envious. The girls stop by Rory's best friend's house, where a Korean Thanksgiving is taking place that consists of tofurkey and lots of judgment. Then, they pop by Luke's Diner for a smaller-scaled celebration. After that, they find Lorelai's chef best friend, Sookie, devastated because her husband is deep-frying their main dish. Finally, the two end up at the Gilmore residence for a small yet fancy dinner with some prying conversation. Party hopping is one thing, but committing to four Thanksgiving dinners is a new level.
13
Lorelai's First Day of Yale (Season 4, Episode 2)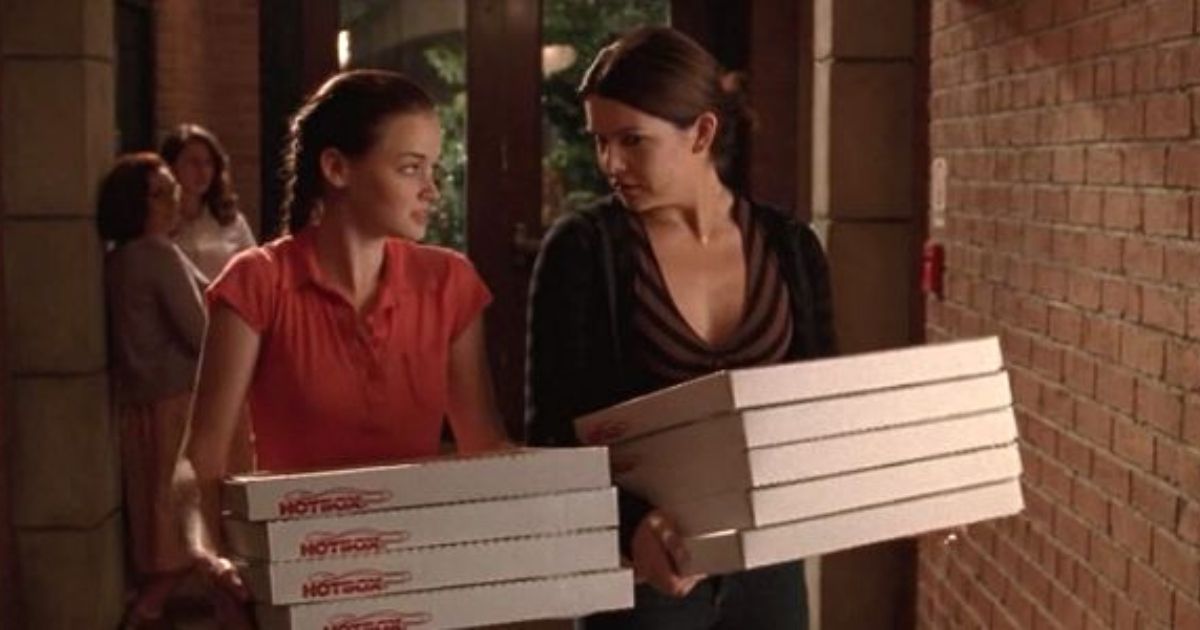 Moving into college can be scary for anyone because it is oftentimes the first time a teenager is finally away from their parents for a long stretch of time. For Rory, who has been attached to her mother's hip for 18 years, moving to Yale was tougher than she ever imagined. Lucky for her, Lorelai knows her daughter, and instead of bolting out of the parking lot, she decides to make a whole event out of the night and help Rory make some friends. They order pizza, ice cream, Chinese food, and tacos all while rating the delivery guys and service. All the girls have a great time hanging out, and Rory feels more at ease living apart from her mother for the first time.
Related: Amy Serman-Palladino Would 'Love to Get Back in the Ring' with Lauren Graham
12
Girls in Bikinis, Boys Doin' the Twist (Season 4, Episode 17)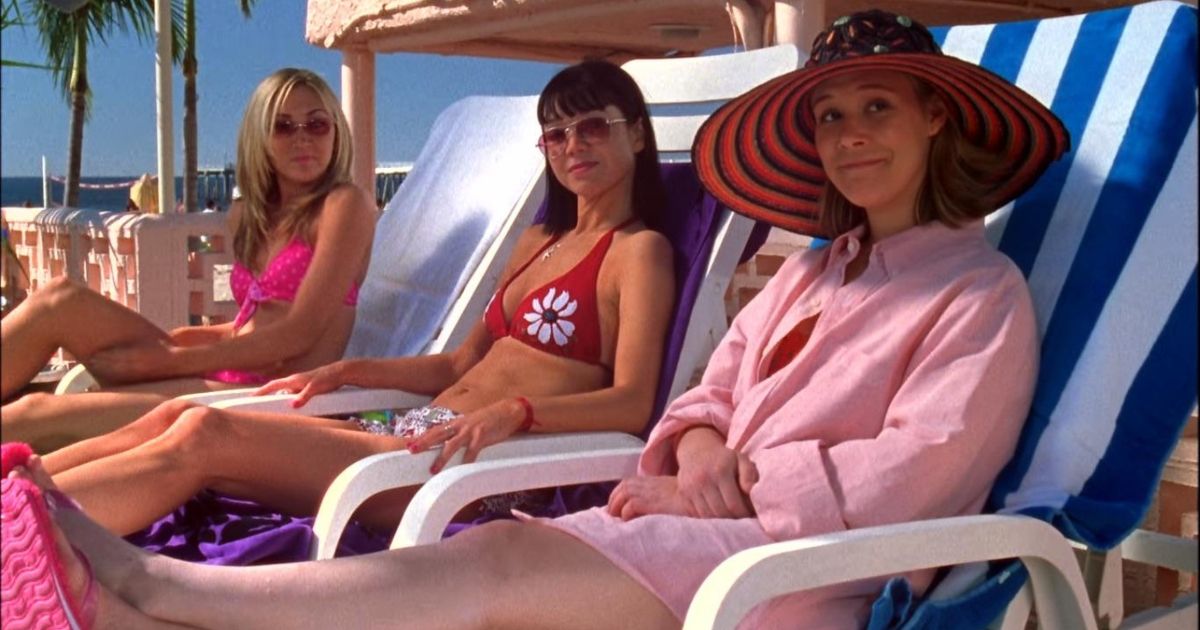 Rory and Paris decide to take a break from the freezing cold Connecticut weather and join their peers in Florida for spring break. The girls look and feel completely out of their element on the first night, so they decide to stay in their hotel room and watch a movie. The next day, they fully embrace the experience and hit the beach where they find Paris' former high school friends, Madeline and Louise. The party girls try to show Rory and Paris a good time at the club and the pool, but the academic-focused girls just don't understand the hype about the experience. They end up cutting their trip early, but not without a few surprise encounters.
11
Last Week Fights, This Week Tights (Season 4, Episode 21)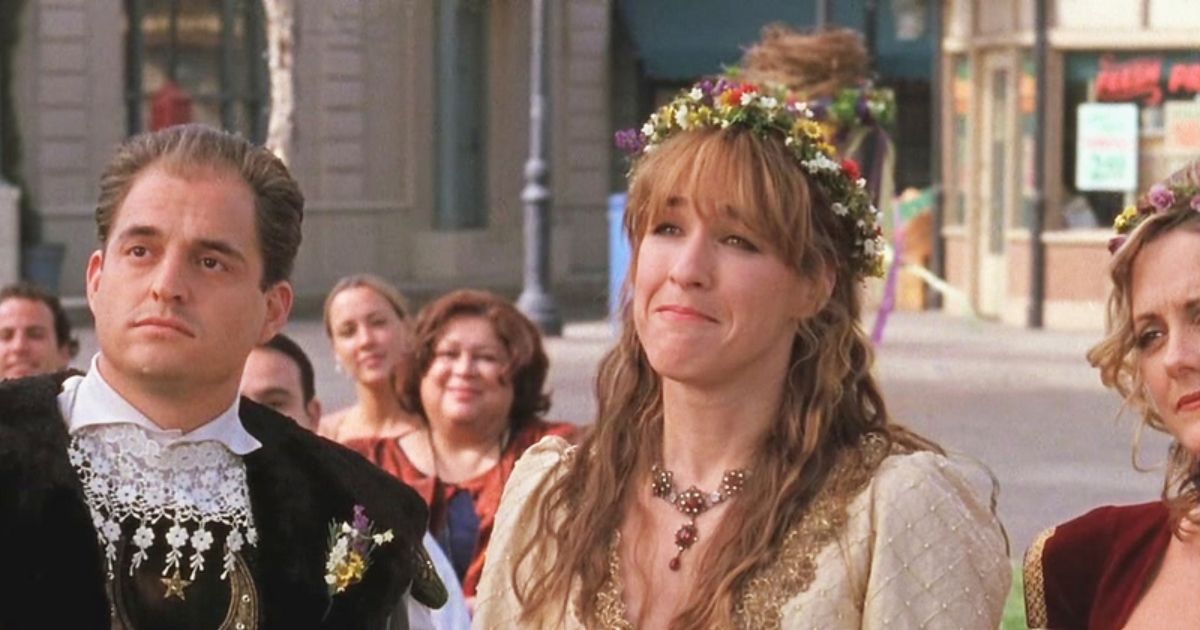 So many great things take place in this Gilmore Girls episode that fans don't know which storyline to love more. Luke's oddball sister, Liz, has a Renaissance themed wedding in the middle of Stars Hollow. Jess returns after leaving for California. Rory gets set up on a blind date by her grandmother, and after realizing how much of a jerk the guy is, she manages to put her entire bar tab on his card. Mrs. Kim semi-accepts her daughter's new roommates, Zach and Brian, by pretending like they are awkward and unwashed girls. Most importantly, Luke successfully asks Lorelai on a date, and she says yes! In the end, all feels right with the world, except for the fact that Emily and Richard are separated.
10
Raincoats and Recipes (Season 4, Episode 22)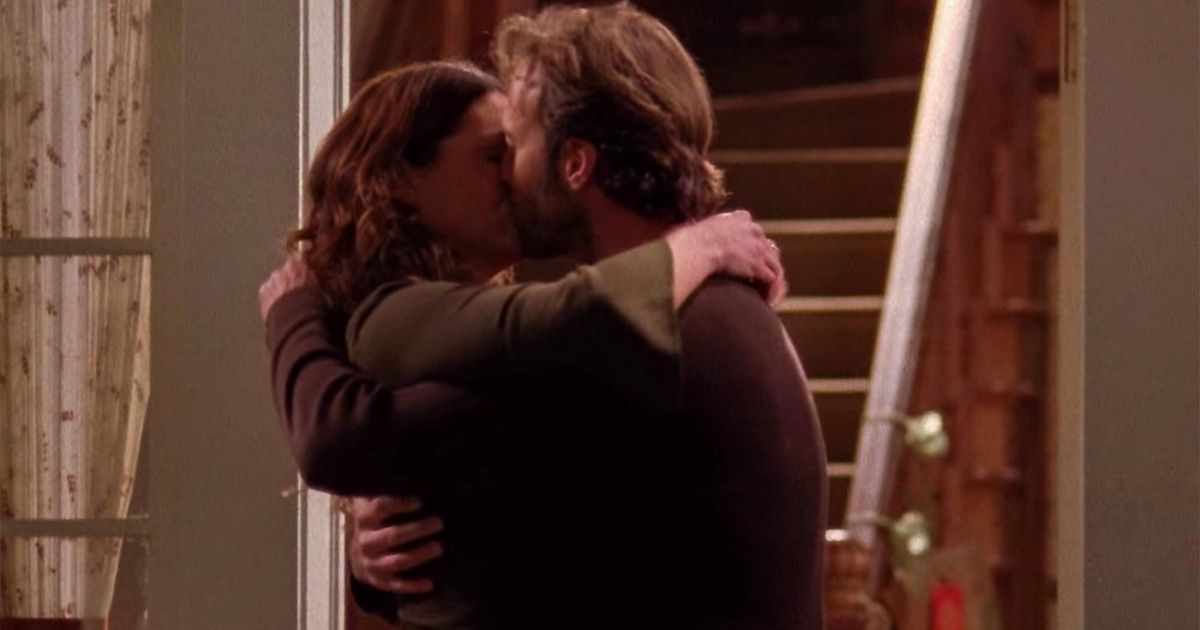 The Gilmore Girls Season 4 finale brings a rollercoaster of emotions, but true fans know that it is a turning point for the two starring women. Lorelai opens the Dragonfly Inn to the townsfolk of Stars Hollow for a trial weekend, but she gets much more than she bargained for. After some miscommunication with an old boyfriend, Lorelai and Luke finally seal their romantic gestures with a kiss. Unfortunately, they are interrupted by Kirk running naked out of the hotel. For Rory, things get a bit sticky in her love life when she makes the conscious decision to sleep with her married ex-boyfriend. Lorelai finds the two stumbling out of Rory's bedroom, and there is clear tension in the air.
9
You Jump, I Jump, Jack (Season 5, Episode 7)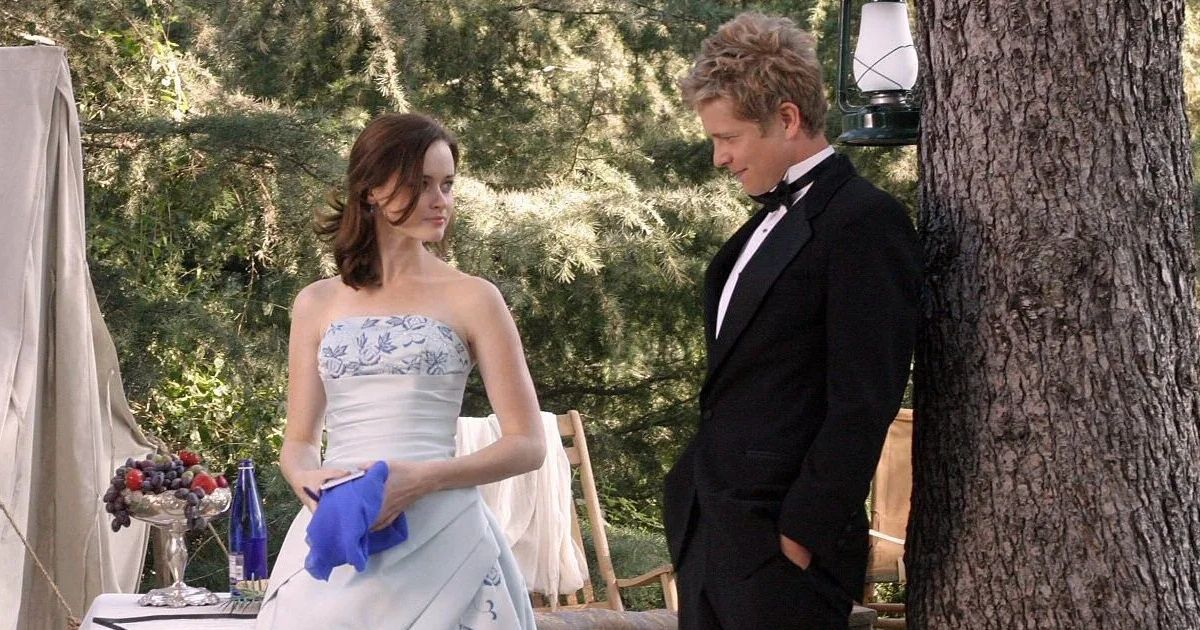 "You Jump, I Jump, Jack" is all about the beginning of new relationships. Luke and Lorelai are just getting the hang of things as an official couple when Emily catches wind of the relationship. She forces the two to come to dinner, so she can officially meet Luke. Lane and Zach start dating and try to have "alone time," but things do not go as planned. Lastly, Rory finds herself spending the weekend with a suave and sophisticated Logan Huntzberger and a secret Yale society. From being ignored by the members to risking her life in a beautiful ballgown, Rory begins to feel like she may be able to fit in with the prestigious crowd after all.
Related: Every TV Show Created By Amy Sherman-Palladino, Ranked
8
But Not as Cute as Pushkin (Season 5, Episode 10)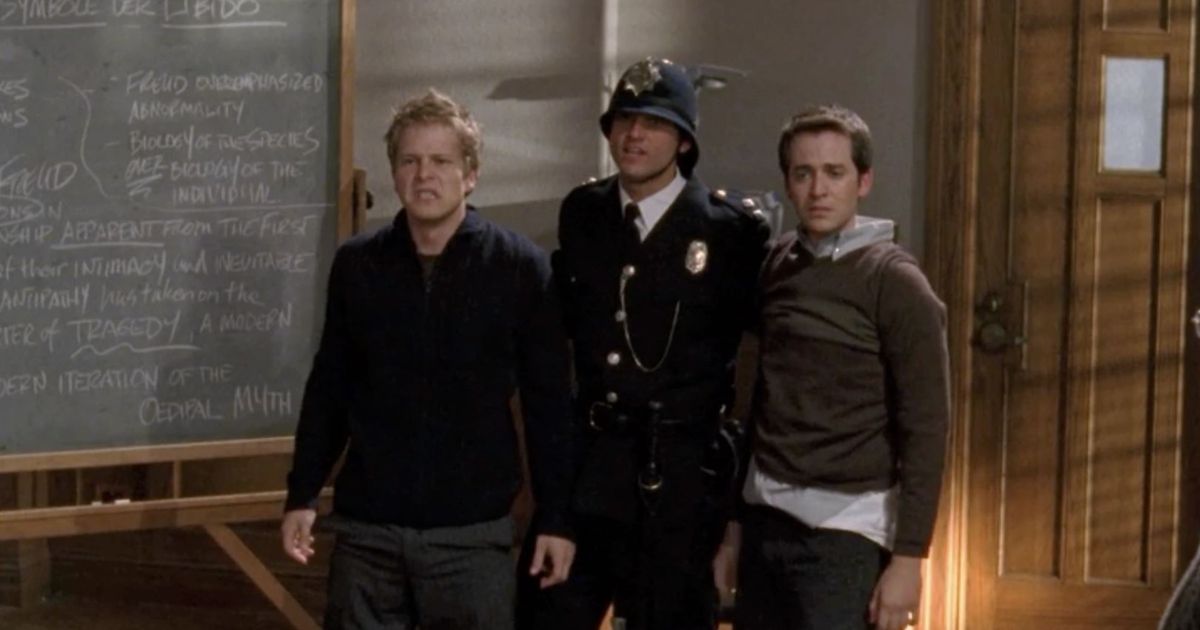 When the headmaster of Chilton (Rory's former high school) calls Rory to ask if she would host an aspiring student named Anna and show her around the Yale campus, Rory does not hesitate. She draws up an itinerary and genuinely gets excited to show someone from her alma mater what college life is all about. Unfortunately, things don't go how Rory expects. Logan and his hooligan friends storm into one of her classes and act out a hilarious scene. Rory is horribly embarrassed, but Anna is amused. The latter enjoys the less strict environment, and, to Rory's dismay, she even manages to sneak off and get into some trouble.
7
Woman of Questionable Morales (Season 5, Episode 11)
Lorelai claims her number one superpower is that she can smell when snow is about to fall, but for this icy episode, Stars Hollow does not feel like her typical winter wonderland. Everything goes wrong from guests canceling their reservations due to be snowed in to Lorelai's car being stuck in the powdery fluff. Back at Yale, Rory's father, Christopher, shows up practically begging for some quality time, but Rory dismisses his needs. "Questionable morales" come into play when the town lunatic, Kirk, has to fill in for his girlfriend as a prostitute for the town's reenactment of the Revolutionary War. Needless to say, he truly committed to his role.
6
To Live and Let Diorama (Season 5, Episode 18)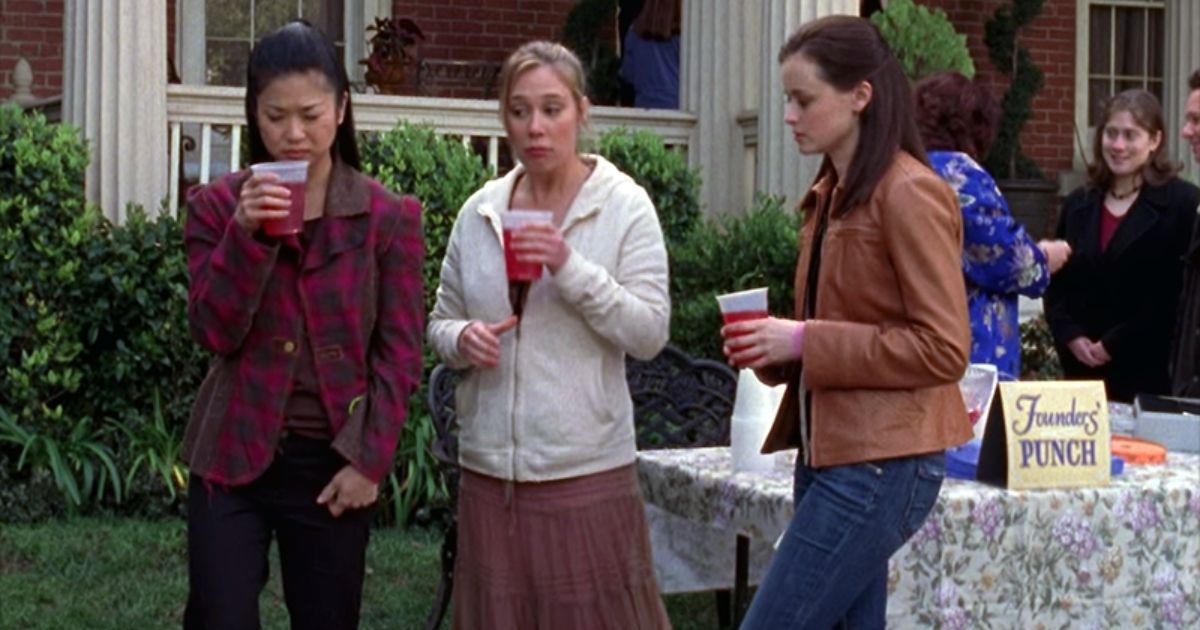 Rory, Lane, and Paris day drinking will forever be burned into fans' memories. While everyone else in Stars Hollow is enjoying the new Twickum museum that houses potentially significant historical artifacts, the three girls decide to snag some of Miss Patty's famous Founder's Day punch. They discuss the doubts they each are having in their own love lives while also trying to be supportive of one another. However, the empty cups on the table don't allow for much logic to happen. In this episode, Luke reveals how serious he is about his relationship with Lorelai by volunteering to help with the museum in the hopes of buying it to be their future house.
5
We've Got Magic to Do (Season 6, Episode 5)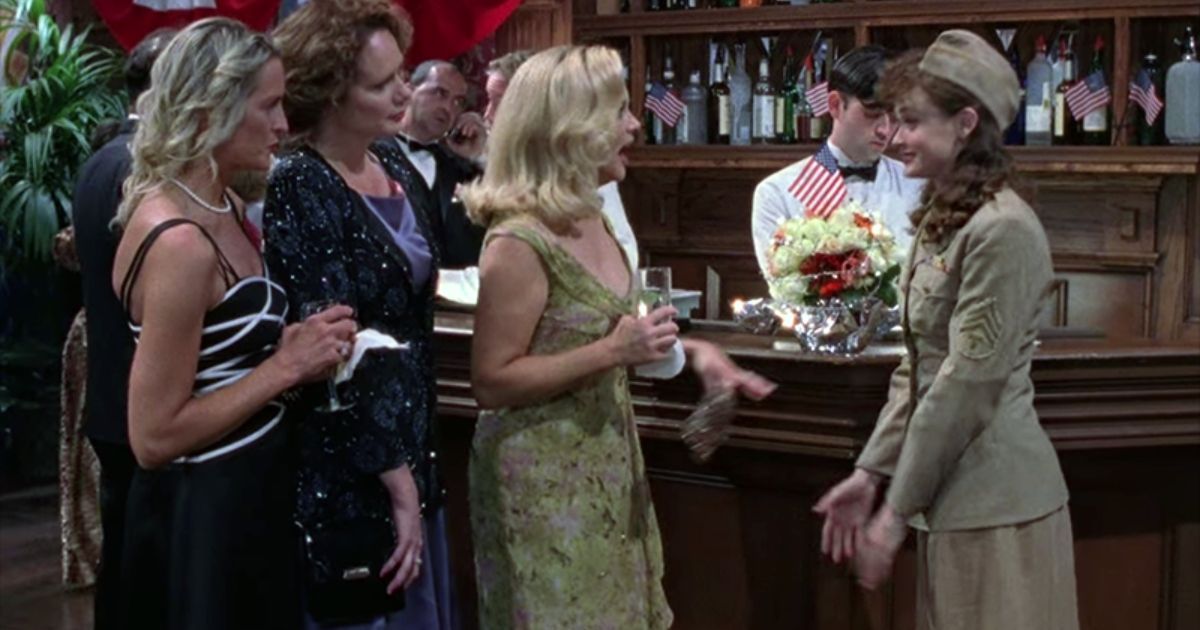 While no one wants to rewatch Rory and Lorelai be estranged, "We've Got Magic to Do" should be an exception. Rory takes over her grandmother's duties of hosting a DAR event where she turns the whole thing into a big success with her use of a war theme and upbeat vibe. When Emily catches on that Rory's boyfriend's mother does not particularly like her granddaughter, she unleashes one of the best monologs in the entire series. Back in Stars Hollow, Lorelai and Sookie support Miss Patty's extravaganza that is complete with dancers, glitter, ribbon, and a very testy Kirk.
4
I Get a Sidekick Out of You (Season 6, Episode 19)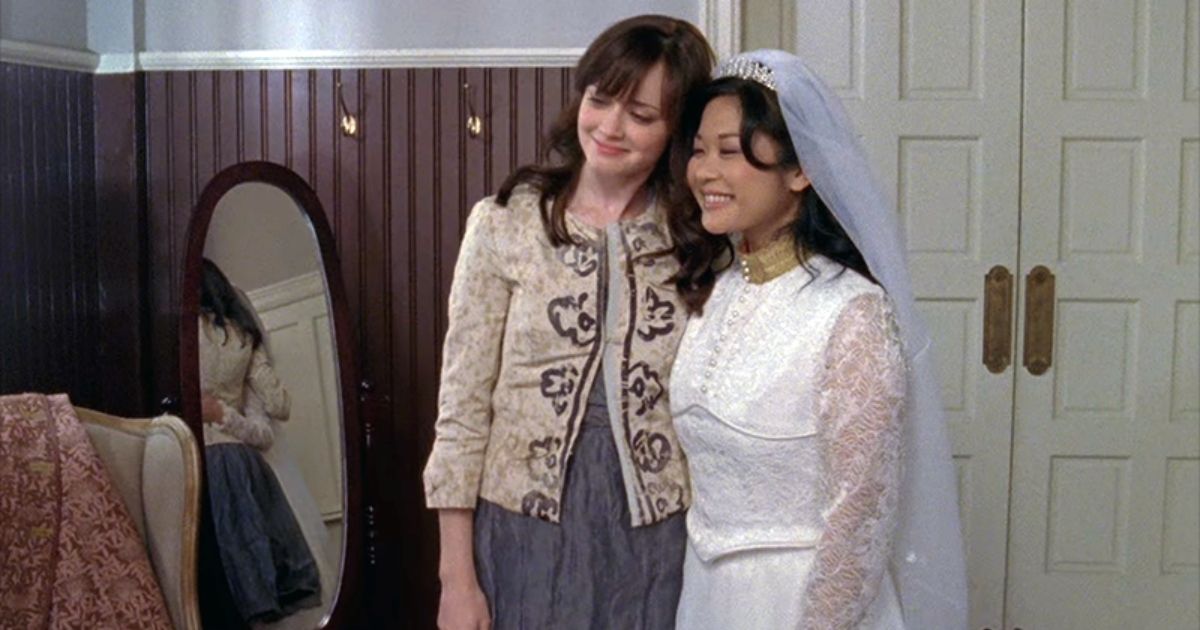 Lane has been Rory's best friend since they were in elementary school, so watching her grow into an independent and proud young woman is incredible. On her wedding day, where she marries her bandmate, Zach, she holds two ceremonies. One is the standard Buddhist ceremony to appease her maternal grandmother, and the other is more modern with a fun reception that follows. From the sprinting around town to Lorelai's embarrassing speech about her own doubts about ever getting married, this episode will bring genuine and cringey smiles to any audience.
3
Will You Be My Lorelai Gilmore? (Season 7, Episode 16)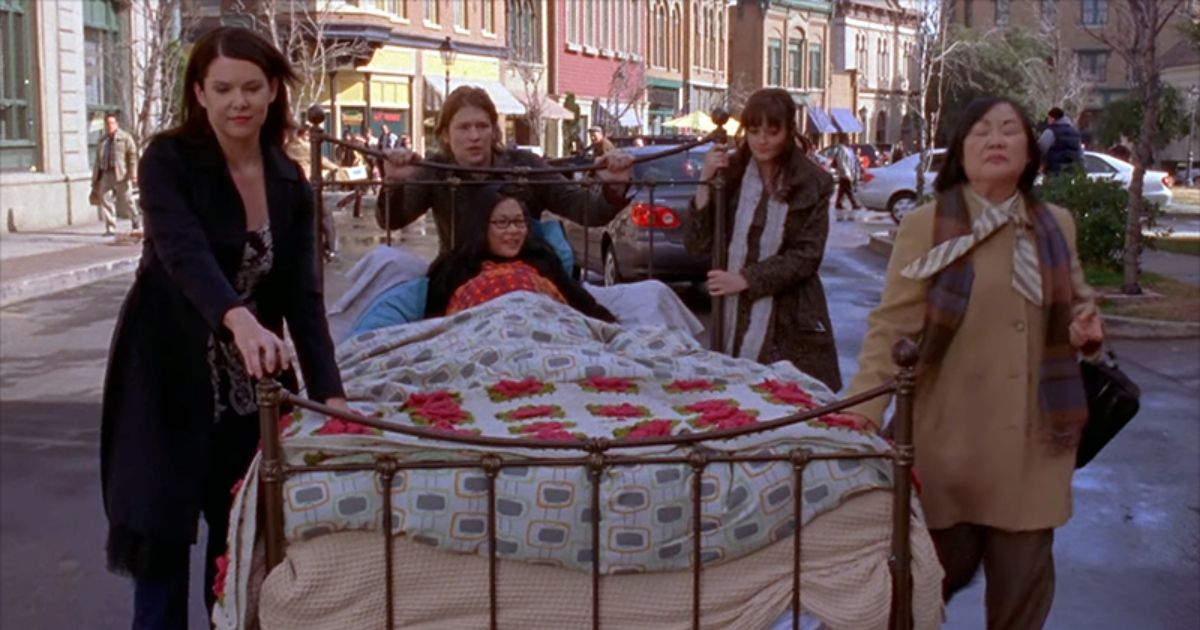 While Rory is getting her post-college affairs in order, Lorelai ends up having to put together Lane's baby shower. Before the party, Lane thinks her water broke, and her mother goes into action mode with getting her daughter to the hospital and being by her side. Luckily, it was a false alarm, but Lane was instructed by the doctor to stay in bed. Instead of letting her miss her own party, Lorelai rigs a bed to wheels and gets Lane to her party in style. Mrs. Kim proudly accompanies them all the way across town to the festive event, making sure people on the roads are being safe for Lane's sake.
2
Hay Bale Maze (Season 7, Episode 18)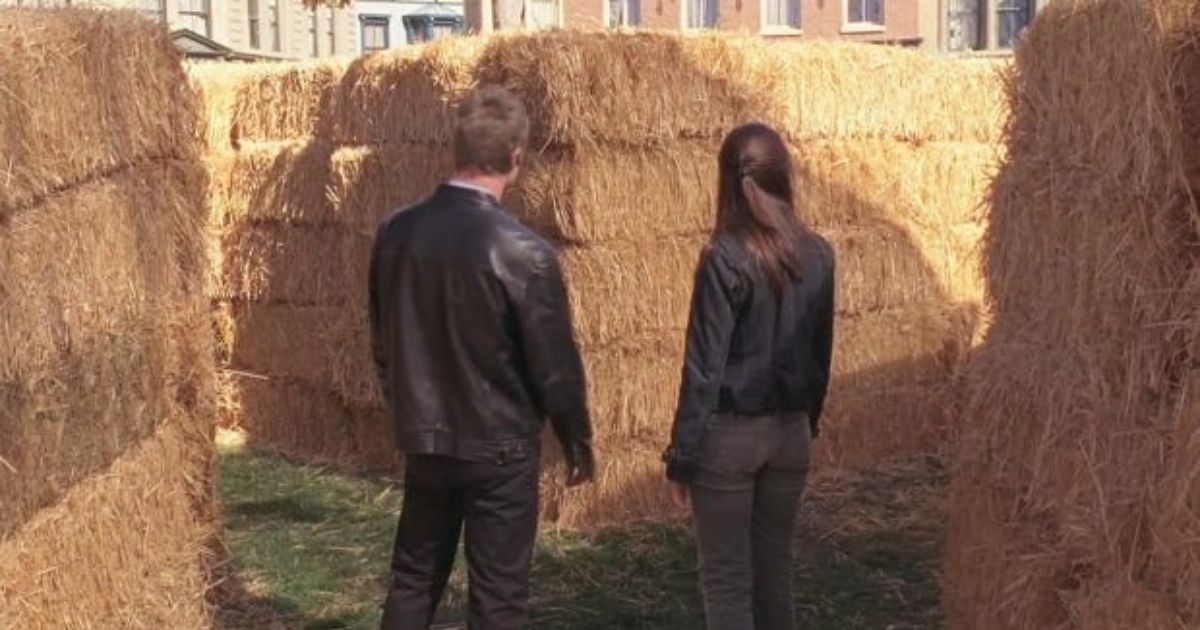 The final Stars Hollow annual event in the series has a twist to it after the town selectman, Taylor Doose, spends the entire spring fling budget on a hay bale maze that takes over the whole town. At first, everyone is upset by the change, but after they go through the maze, all is forgiven. Luke and Lorelai reconnect while in the maze, and they apologize for how they have treated one another. Rory and Logan talk about their future and how Logan believes Rory should take risks when it comes to selecting her first journalist job.
1
Bon Voyage (Season 7, Episode 22)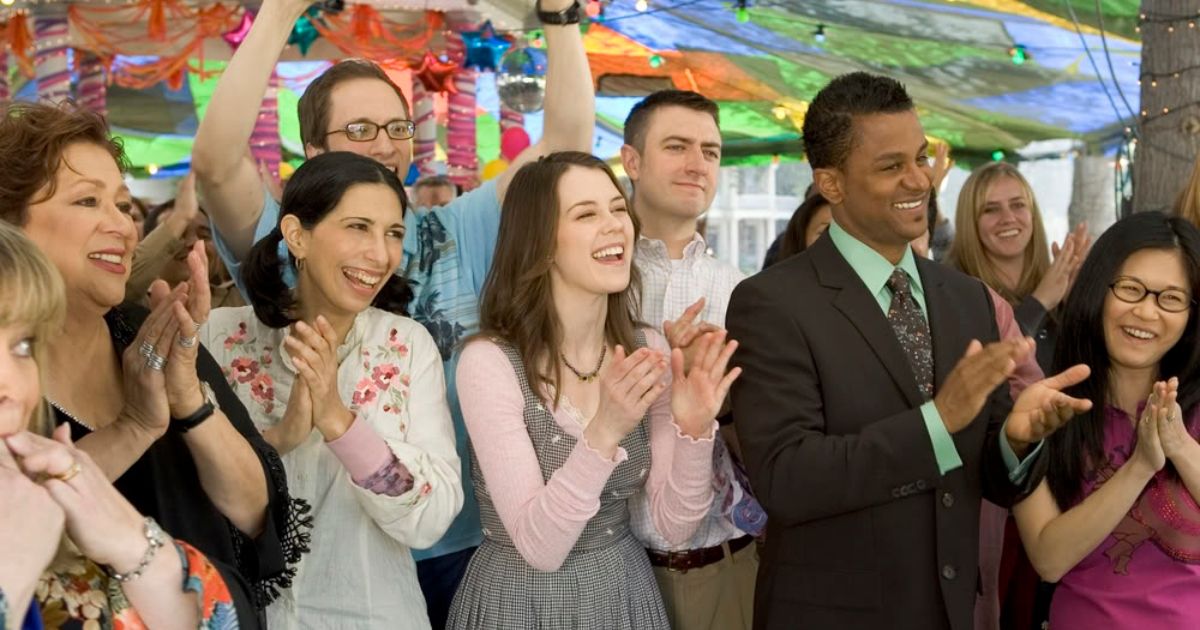 The final episode of the original series comes with a lot of planning and the most heartfelt goodbye as Rory finds out that she has to be on the road for her new job within just a couple of days. After Luke finds out that Rory's graduation party is going to be canceled due to her leaving and the rainstorm that is coming, he does absolutely everything in his power to make sure it still happens. Everyone who loves and cares about the Gilmore girls show up to the surprise party, including Rory's grandparents. Luke and Lorelai share a kiss, and everything feels wholesome again.
Next: The 10 Most Rewatchable TV Series of All Time