Summary
DC Studios, under the leadership of co-CEOs James Gunn and Peter Safran, is reshaping their universe with exciting new projects like Creature Commandos and Waller.
Gunn confirmed on social media that Creature Commandos will consist of seven episodes, narrowing the gap between creators and fans.
Creature Commandos represents a bold direction for DC Studios, showcasing an innovative approach to storytelling that blends familiar characters with new directions. The release date is yet to be announced, adding to the excitement and charm.
In an era where fans eagerly await the next move from leading entertainment powerhouses, DC Studios has strategically placed its chess pieces for an intriguing reimagining of their universe. As newly appointed co-CEOs James Gunn and Peter Safran unveil their plan to reshape the extended universe, the first gleams of creativity have started shining through the projects under the banner of DC Studios Chapter One: Gods and Monsters.
Among the exciting new projects, two stand out: Creature Commandos and Waller. Furthermore, the connection with next month's Blue Beetle has been confirmed by Gunn himself. This move has fans eagerly poring over every detail, especially after Gunn, the co-CEO of DC Studios, revealed the number of episodes for the animated series Creature Commandos.
By utilizing social media, the once-wide gap between creators and fans has been significantly narrowed. This was exemplified when Gunn confirmed the episode count for Creature Commandos. When asked on social media about Superman: Legacy's duration or the Creature Commandos episode count, Gunn clarified that voice recording for the series has wrapped and that there will be a total of seven episodes.
As the new universe unfolds, it's clear that familiar faces will grace our screens. Sean Gunn, known for his Weasel role from The Suicide Squad, is not only reprising his role but will also lend his voice to the character GI Robot. In an interview with ComicBook, Gunn offered rare insights into the world of animation, saying, "That's the crazy thing about animation, is that a lot of times you don't really get to see your colleagues very much because you're mostly recording separately." He also teased that fans would learn more about The Weasel and GI Robot, characters he's grown fond of.
RELATED: Full Voice Cast Revealed For DCU's Creature Commandos
Creature Commandos: Breathing Life into Monsters, Melding Animation with Live Action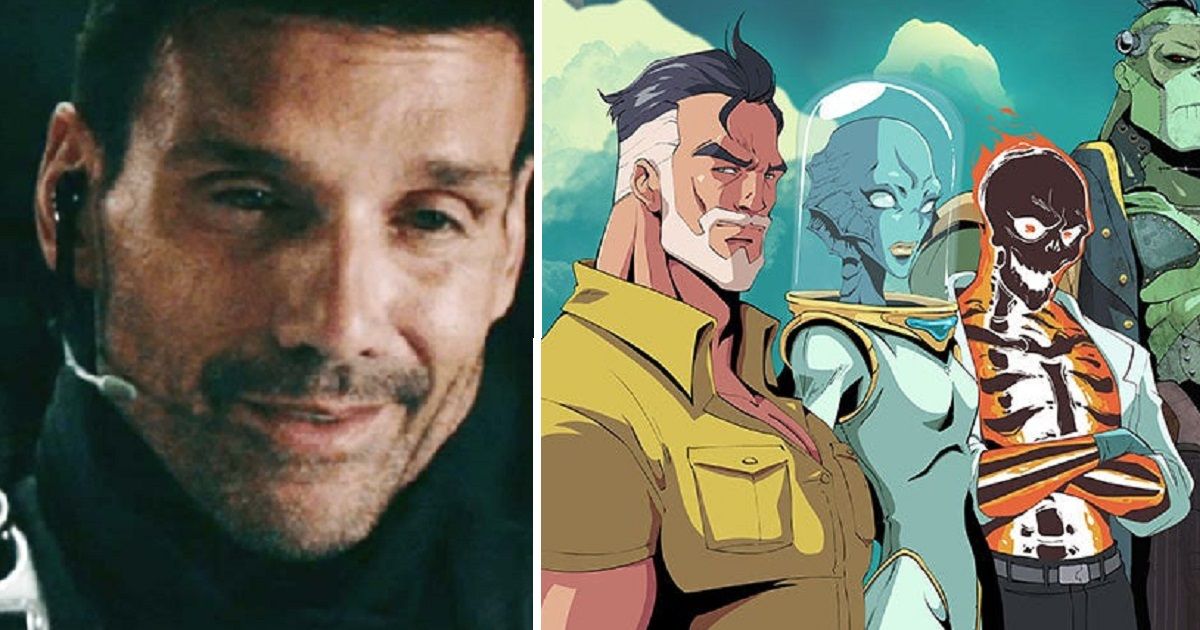 While much remains under wraps, a few details about Creature Commandos have been made available. It will feature a different type of team from DC Studios, consisting of monsters resembling those in Universal's Dark Universe. The animated format was a conscious choice, as it allows the introduction of characters and stories that would be too costly in live action, according to Safran.
Gunn also shed light on the direction DCU is taking with animation, explaining, "What we're doing with the DCU is, we are having animation tied directly into live action. Television, movies, and games all intertwine within the same universe." He mentioned his hands-on involvement, having written all seven episodes and expressing his love for the project.
The star-studded cast features names like Frank Grillo, Maria Bakalova, Zoë Chao, Alan Tudyk, David Harbour, Indira Varma, and Sean Gunn in dual roles.
Creature Commandos is more than just another series; it represents a bold direction for DC Studios. This project, as part of a comprehensive and interwoven universe, showcases an innovative approach to storytelling. The anticipation is real, and fans can expect a captivating blend of familiar characters and new directions. The release date remains unspecified, but the excitement is building, and the mystery is part of the charm. DC Studios is reinventing itself, and Creature Commandos is a key part of that exciting journey.