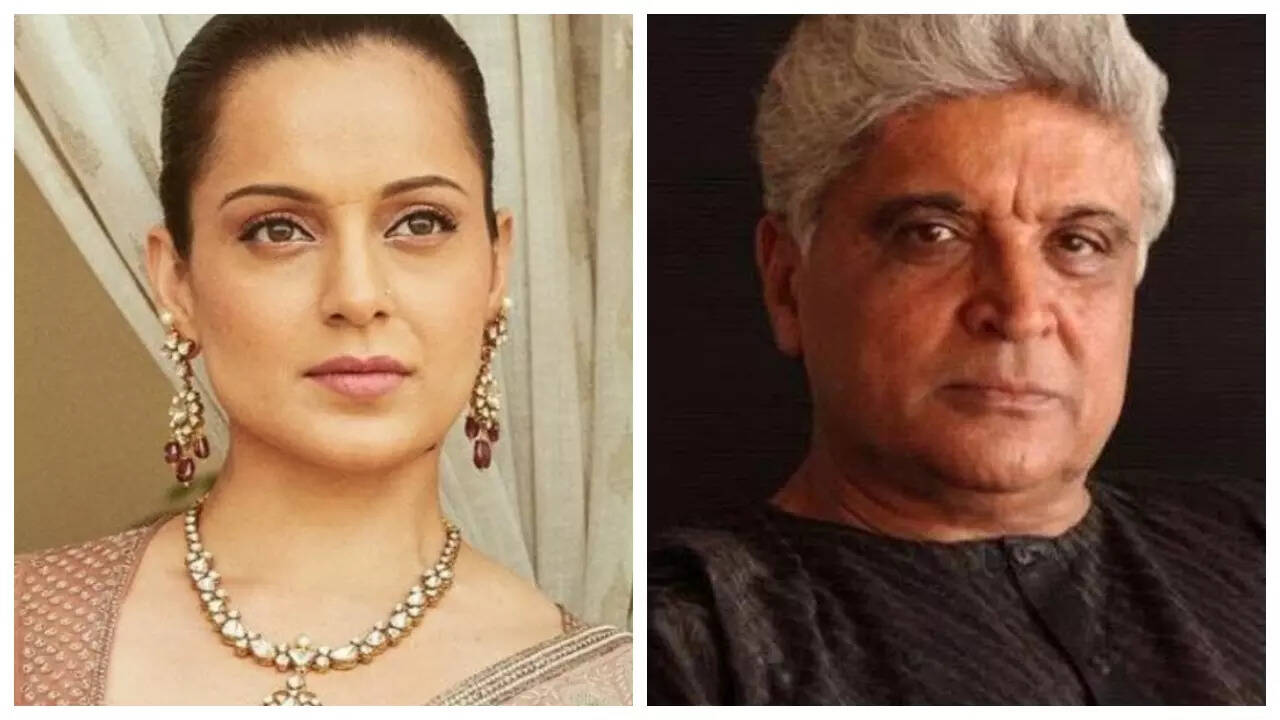 Kangana Ranaut seeks bailable warrant against Javed Akhtar for 'intentionally' failing to appear before court; Judge keeps plea on hold
Bollywood actress Kangana Ranaut has submitted a plea to an Andheri Magistrate Court in Mumbai, seeking a bailable warrant against lyricist Javed Akhtar, in a case of criminal intimidation. According to reports, the actress is seeking the warrant for allegedly 'intentionally' failing and neglecting to appear before the court.
Akhtar was summoned to appear before the court on August 5. However, his lawyer Jay Bharadwaj, submitted an exemption please citing an 'urgent medical situation' of an extended family member who was in need of his presence, thus requesting to exempt his absence at the hearing.
Ranaut's lawyer Rizwan Siddiquee on the other hand, opposed this and recalled a similar instance during Javed's hearing against Kangana and thus urged for a bailable warrant against the lyricist. According to reports, Rizwan claimed that as Akhtar was 'intentionally' failing and neglecting to appear before the court, the warrant should be issued in the 'interest of justice'.
However, after listening to the argument, the court decided to keep the plea on hold. This in turn gives Javed a chance to observe the bail procedures for his next hearing.
On Friday, Akhtar approached a sessions court in Mumbai against the summons issued against him by a magistrate in a case filed by actor Kangana Ranaut. He claimed the order was passed hastily and inappropriately resulting in a "grave miscarriage of justice". Akhtar has moved a revision petition and the matter will be heard on August 8.