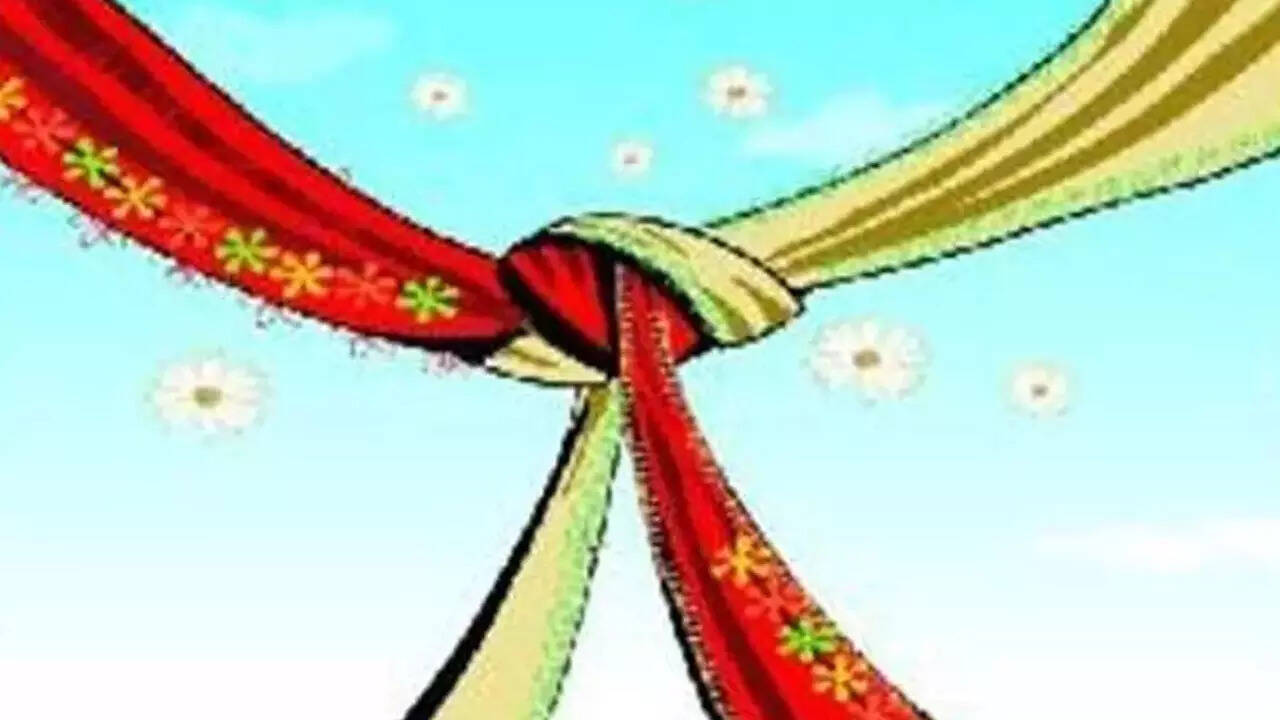 KOLKATA: At least 15 couples in and around Kolkata who got married during the Covid lockdown will have to "get married again". They will have to visit a district court, get their marriage annulled and remarry to avoid legal hassles because their marriage registration certificates bear errors that cannot be rectified.
Marriage certificates, once issued, can be cancelled (annulled or declared null and void) only by the district court.
The Bengal marriage registrar's office has found discrepancies in more than 8,000 wedding certificates issued during the pandemic, of which at least 15 cannot be regularised. These 15 couples have been asked to get fresh marriage certificates. Twelve among them are Hindu couples who had married under the Special Marriage Act, 1954, and received their certificates after the 30-day window.
"These 15 marriage certificates are legally questionable. For example, in some, the names of witnesses are mentioned as 'ABC'. In others, the addresses of the witnesses are missing or the telephone numbers provided are non-existent. Prima facie, it appears that the marriage registrars who uploaded these personal data had erred," a senior official said, adding that since these errors cannot be rectified, these couples have been advised to annul their marriages in a district court and remarry to get fresh certificates issued.
The official said an inquiry by the department had revealed that these couples were misled by the marriage registrars. A Dunlop-based marriage registrar has even been censured by the department. "Taking advantage of the Covid lockdown, this registrar had assured the couples that he would take care of the legal formalities without physical verifications," said the official.