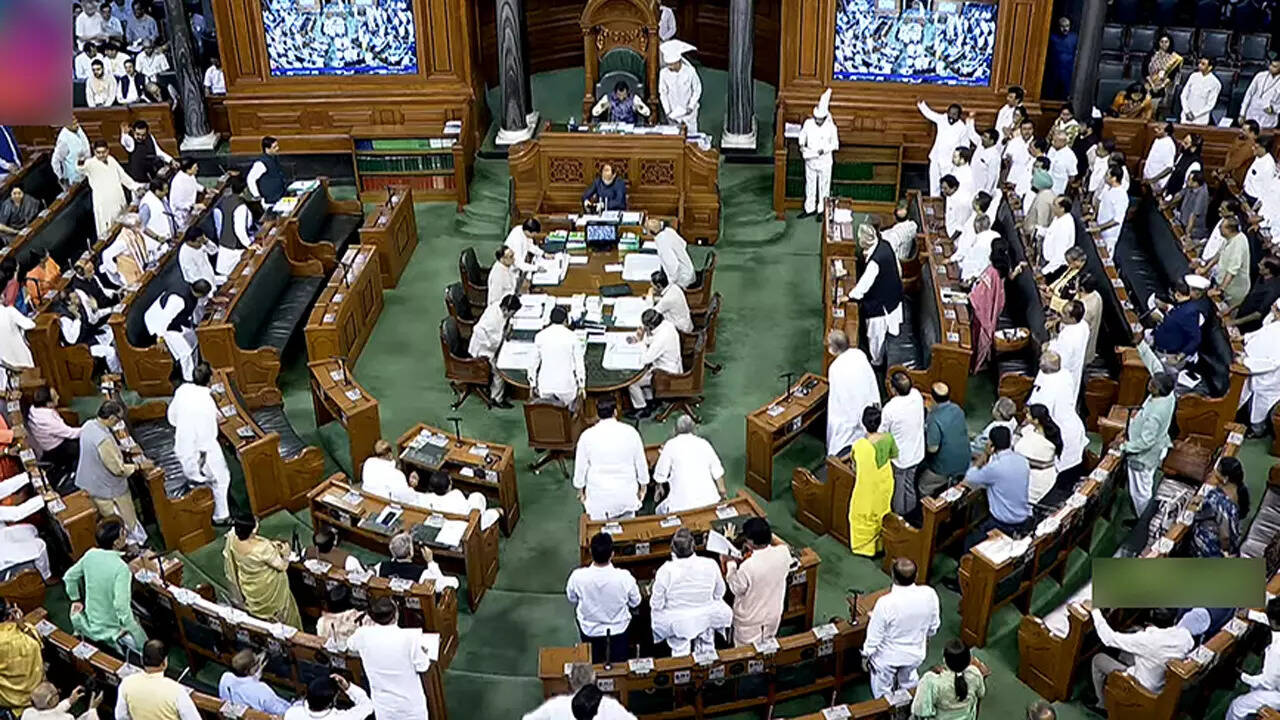 NEW DELHI: The Lok Sabha on Monday passed the Digital Personal Data Protection (DPDP) Bill amid disruptions by the opposition members.
Union communications, electronics and Information Technology minister Ashwini Vaishnaw had tabled the DPDP Bill in Lok Sabha on August 3.
The Bill has provisions to curb the misuse of individuals' data by online platforms. It provides for the processing of digital personal data in a manner "that recognises both the right of individuals to protect their personal data and the need to process such personal data for lawful purposes". It aims to protect the privacy of Indian citizens by suggesting a penalty of up to Rs 250 crore on entities for misusing or failing to protect digital data of individuals.
The opposition members had strongly opposed the introduction of the Bill and had said that the bill violates the fundamental right to privacy. They had demanded that the Bill should be sent to the standing committee for scrutiny.
Vaishnaw had said that all the issues raised by the opposition will be answered during the debate.
The Bill comes six years after the Supreme Court held that right to privacy is a fundamental right. The bill which comes after six years of the Supreme Court declaring "Right to Privacy" as a fundamental right
On Sunday, the Editors Guild of India had expressed concerns over certain provisions of the Digital Personal Data Protection (DPDP) Bill, saying they can have an adverse impact on press freedom.
In a statement, the Guild said the DPDP Bill creates an enabling framework for the surveillance of citizens, including journalists and their sources.
The Guild had also asked Lok Sabha Speaker Om Birla to refer the Bill to a parliamentary standing committee. It had also written about its concerns on the Bill to Prime Minister Narendra Modi, Rajya Sabha Chairman Jagdeep Dhankhar, IT Minister Ashwini Vaishnaw and leaders of political parties in Parliament.