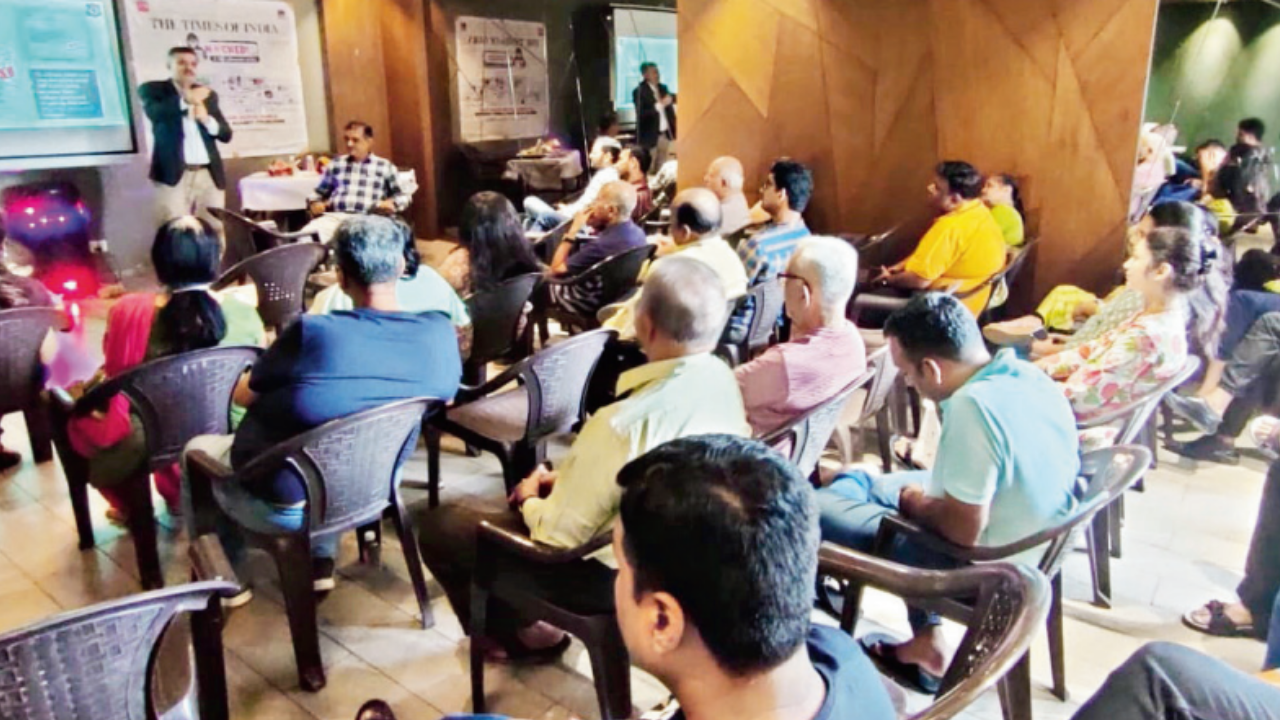 Losing your phone can be a nightmare, but not as bad as losing your data.
You may file a complaint with the police and even find your phone, but if you don't forget to protect your privacy , your data can fall into the wrong hands and cause you much distress.
"So, act fast and take these steps: Block your sim and report your lost phone's IMEI number to the DoT's Central Equipment Identity Reg ister (CEIR) and r en der the device unusable across mobile service platforms," says Manish Thakar, cyber evangelist and associate vice president (IT), Hitachi Hi-Rel. He added, "If one has a good antivirus app installed on the phone, then with a single remote command from the software's web interface, one can wipe the data clean once it hooks to an internet service."
Thakar was speaking at the 'Hacked' cybersecurity awareness session, a joint initiative of TOI and cyber cell of Gujarat CID (crime), at Ratnaakar Halcyon society near Jodhpur crossroads.
The CEIR website, according to CID cyber cell inspector Hemant Pandya, is for realtime reporting of lost phones as well as un blocking IMEI numbers once the devices are found.
In Gujarat, in the past two months 2,843 mobiles have been reported stolen, 769 have been traced and 128 have been unblocked after they we re traced via CEIR.
"Not many in the state know about this service that is so vital considering the tele density of the state," said Pandya.
"To block your phone, you provide the CEIR website the mobile number, device information and purchase invoice. Further, you need to file a complaint at the nearest police station and obtain a digital copy of the complai nt. This digital copy should be attached to the portal to block the phone, along with the details of the smartphone owner," said Thakar.
Ratnaakar Halcyon society's chai rman Mahipatsinh Vegadh told TOI, "There were several useful tips on cyber hygiene practices like switching off tabs for online, PoS and international transactions in your banking app' s 'My Card' section. This way, nearly half of the cyberfraud can be prevented even if your data is leaked on the dark web."
Another resident and secretary of the society, Samee r Gandhi, said, "More such cybercrime awareness activities should be held even for specific age groups, especially children who are hooked to online games and other activities."
"What scares m e is teenagers being phished on their gaming site chat rooms where they are sent links and asked to buy things online. It is hard to gauge whether these websites are genuine or not," s ays another resident Swati Goyal.