Eight years since its launch, Maruti Suzuki's premium car retail business, Nexa, has crossed the 50,000 monthly sales benchmark in July 2023. With this, Nexa has now become the second best-selling car brand in India, after Maruti Suzuki Arena and surpassing Hyundai India. Overall, Maruti Suzuki sold a total of 52,450 Nexa cars in July and Hyundai India sold approximately 50,701 cars on the whole. The increase in Nexa car sales can be attributed to the recent influx of new models such as the Fronx, Jimny and Invicto. We caught up with Shashank Srivastava, Senior Executive Director (Marketing & Sales), Maruti Suzuki India Limited, to get insights on each of the Nexa model's progress and the carmaker's year so far.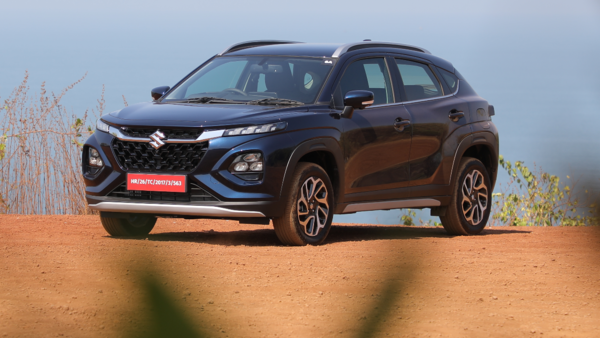 Maruti Suzuki Nexa Fronx
Pleased with the numbers, Srivastava told TOI Auto, "Maruti Suzuki's overall passenger vehicle (PV) market share is currently around the 43 percent mark, last year it was 41.8 percent and right now we have 43.5 percent market share. More importantly, we became number one in the SUV segment from number four in 2022. In July 2023, Maruti Suzuki sold 42,600 SUVs surpassing Mahindra, which sold approximately 32,400 SUVs. Compared to our 12.1 percent market share in the SUV segment last year, it grew to 24.7 percent in July 2023.
Earlier in April 2023, days after Nexa launched the Fronx SUV, Srivastava had told TOI Auto that Maruti Suzuki aims to acquire 50 percent of the PV market share in the domestic market by 2024. On the matter of SUVs, he had said that the automaker's market share had grown to 18 percent and that it would become the number one SUV seller if that increased to 25 percent. Since April 2023, with the introduction of Fronx, Jimny, Invicto and better production availability of the Grand Vitara, Maruti Suzuki has hit the SUV target in record time. "It is not necessary for us to dominate 65 percent or 70 percent SUV market share in order to become market leaders. I believe that we can be market leaders with 25 percent SUV market share also because the SUV segment is fragmented." Srivastava had told TOI Auto earlier.
Maruti Suzuki Invicto Review: Cheaper than Innova Hycross but better? | TOI Auto
Out of the two new Nexa SUVs and the Invicto MPV, the entry-level Fronx SUV has gained maximum traction in terms of demand and sales. When it was launched, we were eager to see if the Fronx would cannibalise on the demand for the Baleno hatchback. This was because while both cars are based on the same platform, the Fronx brings some obvious benefits to buyers. We asked Srivastava if demand for the Fronx had overlapped the Baleno and he told us, "The Baleno is a premium hatchback and the Fronx is an entry-level SUV, so both have their own set of buyers. I think the Fronx has attracted buyers away from the Hyundai Venue and the Kia Sonet. Certainly there is some overlap between the Baleno and Fronx, we used to get approximately 830 bookings per day for the Baleno, it has now come down to around 670 per day. On the other hand, the Fronx is getting 580 bookings per day. So overall the demand has gone up and we see additional consumers coming to the fold.
Based on these numbers it can be said that with the arrival of the Fronx, roughly 10-12 percent of Baleno customers have now shifted towards the Fronx SUV and the remaining demand comes from buyers looking for entry-level SUVs.
On the more premium end of its efforts, Maruti Suzuki most recently launched the Invicto strong hybrid MPV and marked its entry into the Rs 20 lakh and above luxury segment. While the market leader already commands 25 percent market share in the Rs 10 to Rs 20 lakh segment and 62 percent share in sub-Rs 10 lakh segment, the Invicto is an important car for the brand as it is tasked with further shaping the Maruti Suzuki's premium image in India. But how many people are willing to pay over Rs 20 lakh for a Maruti Suzuki? Srivastava answered that with an impressive order book that is comparable to some luxury automakers' entire portfolios.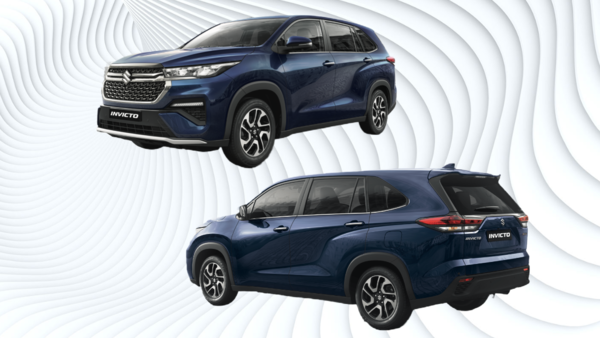 Maruti Suzuki Nexa Invicto MPV
"For the Invicto MPV, we have received over 10,000 bookings. Out of these, 87 percent bookings are for the top Alpha variant with seven seats. The lower trim is around 8 percent and the middle variant has got around 6 percent of the bookings. We began dispatching the Invicto in July 2023 itself and have put out 640 units. Upon a quick calculation it looks like the Invicto already has a 20 month waiting period but we are negotiating with Toyota to supply us with more vehicles and hopefully we will be able to bring that down as our allocations increase." Srivastava told TOI Auto.
He further cleared the air by saying that while the calculated waiting period extends to 20 months, this could easily come down to five months if Toyota increases the monthly allocation. "If 10,000 bookings are pending right now, we can bring the waiting period down to 10 months when we start getting 1,000 Invicto units per month from Toyota. If that increases to 2,000 units, then the waiting period will come down to five months, however, at the current volume of 500 to 700 units per month, the waiting period is approximately 20 months." Srivastava said.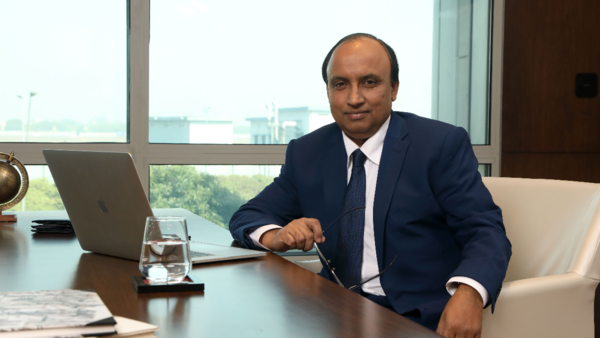 Shashank Srivastava, Senior Executive Director (Marketing & Sales), Maruti Suzuki India Limited.
Bringing back the focus on Nexa becoming the second largest automaker in the country, the Senior Executive Director shared more numbers and said, "Currently we have 468 Nexa touchpoints across the country, covering 280 cities. We are planning to expand this in a big way this year as Nexa sales grew by 47 percent last year. Nexa sold 3.69 lakh cars in 2022 and we hope to do 6 lakh Nexa car sales in 2023 and grow by almost 80 percent. To support the year-on-year growth we would also need to expand our network and we plan to activate 50 new Nexa dealerships by the end of this year."