Summary
Matthew Broderick accepts that his legacy will always be tied to his role as Ferris Bueller in "Ferris Bueller's Day Off" and is proud of it.
Despite not being an official member of the Brat Pack, Broderick's performance in the film made it a huge success and a fan favorite.
Broderick has been recognized as Ferris Bueller by fans in his everyday life, showing the lasting impact of the character on pop culture.
Everything seemed to go Ferris Bueller's fourth-wall breaking way. So, for Matthew Broderick, it's a true case of life imitating art and vice versa. The actor rose to prominence after appearing as the protagonist in director John Badhams' WarGames in 1983, but it was the lead role he landed in Ferris Bueller's Day Off (1986) that movie fans will never forget. And Broderick is well aware that he'll always be remembered as Mr. Rooney's (Jeffrey Jones) arch-nemesis.
Broderick talked about his legacy in an interview with The Guardian:
"What's my legacy? Well, I'm Ferris Bueller, I suppose. I have to accept it. And I like it. I've made my peace with it."
Broderick (The Lion King, Election, The Cable Guy) isn't an official member of the famed Brat Pack, which is a distinction most often times associated with certain young actors of the mid 1980s who either starred in John Hughes' The Breakfast Club or Joel Schumacher's St. Elmo's Fire. While Broderick remained on the periphery of that select group, he does have the distinction of starring in Hughes' $71-million hit, Ferris Bueller's Day Off. The film made more than either of the aforementioned Brat Pack pictures at the box office.
In 1987, Broderick was a Golden Globe nominee thanks to his performance as the lovable high school senior. In addition to cleaning up at the box office, Ferris Bueller's Day Off remains a favorite with fans to this day — as indicated by its 92% audience score on Rotten Tomatoes. And as Ed Rooney's secretary Grace (Edie McClurg) so eloquently put it: "They all adore him, they think he's a righteous dude."
Related: Ferris Bueller's Day Off Cast: Where the Actors Are Today
Ferris and Broderick Will Always Be Inextricably Linked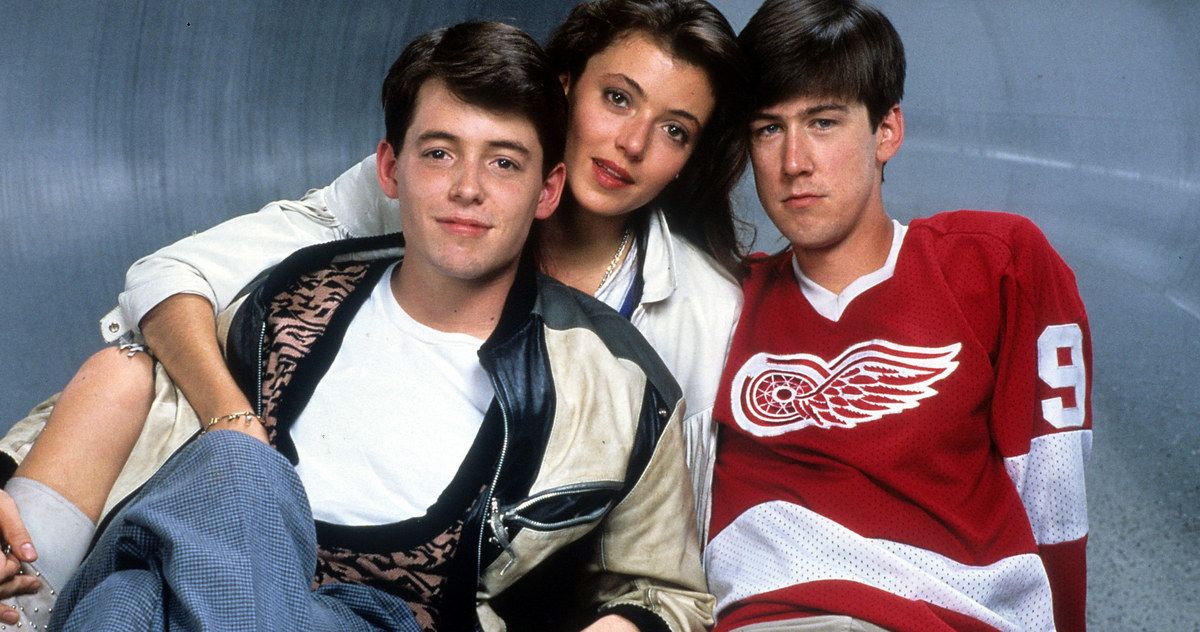 An accomplished actor not only in film, but on the stage as well, Broderick has played a number of memorable roles since first appearing on television in Season 4 of Lou Grant. Broderick's father also got his son work on the stage at 17 in a workshop production of On Valentine's Day. However, no matter where Broderick's career has taken him, Ferris Bueller's Day Off has always been a constant in the performer's life. And it's been that way since the earliest days of having taken on the role.
In 1993, while promoting his movie The Night We Never Met on The Dick Cavett Show, Broderick expressed that he couldn't go about his day-to-day business without someone recognizing him from Ferris Bueller's Day Off. Broderick told Cavett during the interview:
When I get on a subway, more often than not, I'll probably hear it at some point during the ride: 'Hey, Ferris!'
Prior to signing on for Ferris Bueller's Day Off, Broderick was told that John Hughes (Weird Science, She's Having a Baby, Uncle Buck) was the "Steven Spielberg of teen movies." Intrigued, Broderick rented The Breakfast Club and Sixteen Candles, and he loved them both. At the time, as chance would have it, Broderick was doing Neil Simon's play Biloxi Blues on Broadway with his future Ferris' co-star, Alan Ruck. And the rest is movie history.