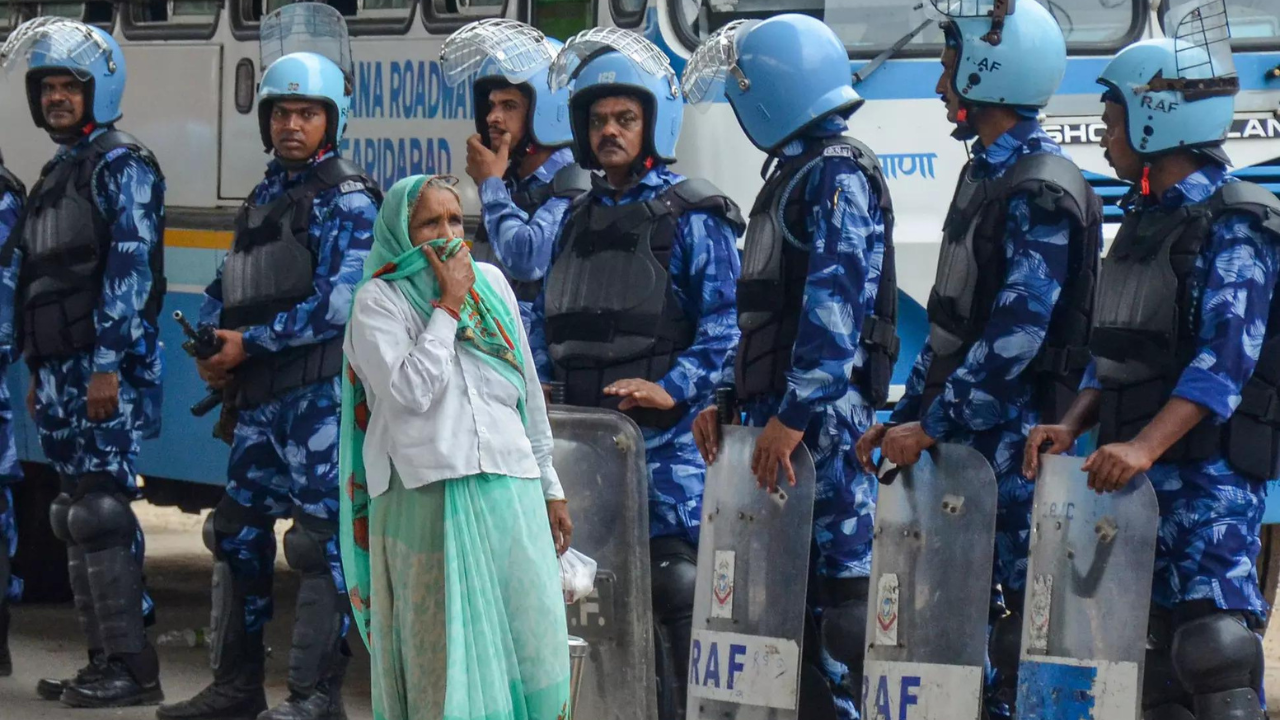 GURGAON: A mazar was set ablaze in Gurgaon's Khandsa village by unidentified individuals in the early hours of Monday, police said.
The complaint was lodged by Ghasite Ram, the caretaker of the mazar, hailing from the Barabanki district of Uttar Pradesh.
According to Ram, everything seemed normal at the shrine when he left for his home in Feroz Gandhi Colony around 8.30pm on Sunday.
However, at approximately 1.30am, he received a distressing phone call from a nearby resident, informing him that the mazar had been set ablaze by unknown perpetrators. He immediately rushed to the Sector 37 police station to file an official complaint.
With the help of people present in the vicinity, they managed to control the fire. Nevertheless, upon inspecting the mazar, Ram discovered that the offerings placed inside had been completely burnt down. In his complaint, he revealed that a group of five-six young boys had gathered at the mazar and deliberately set it on fire.
Ram has been diligently serving at the shrine for around seven years and noted that people from all religious backgrounds have shown their reverence at the mazar in the past.
The incident has has hurt their sentiments and "can cause riots in society", he said in his complaint. "Action should be taken against the perpetrators."
He told PTI on Monday morning, "This is a decades-old mazar of 'peer baba' and all villagers offer prayers here. It might be some outsiders who set the mazar on fire,"
This comes even as section 144 was still in force in Gurugram due to the communal clashes that began in the neighbouring Nuh district spread to parts of the millennium city and its neighbouring areas last week.
The district administration lifted section 144 on Monday.
The FIR in the mazar arson case has been registered against unknown persons under sections 34 (acts done by several persons in furtherance of common intention), 153A (promoting enmity between different groups), 188 (disobedience of an order duly promulgated by a public servant), 436 (mischief by fire or explosive substance with intent to destroy house) of the IPC, police said.
A senior police officer said they are trying to identify the accused and arrest them.
Police also said an eatery (dhaba) near Rathiwas village was set on fire on Saturday night, and an FIR was registered at the Bilaspur police station in the night itself.
Meanwhile, the Gurugram Police also said it arrested on Sunday night 15 people accused of violence in Sohna and they were sent to judicial custody by a court in the city.
(With inputs from PTI)