Washing ashore five years after the events of the first film, Meg 2: The Trench, confuses the simple solidities of the story by including several additional – if unnecessary – side plots. In this process, many critics have termed the film as going from Shark Week to 'Shark? Weak!'
But is this true? That depends upon what is expected by August audiences. Not a big income-contingent time of year, this is when studios release lower budget or more experimental films ranging from playfully amusing to painfully stupid. The first Meg, beloved by Jaws and Shark Week fans alike, was an unexpected fan-favorite release in 2018. Now that the largest shark in the sea has returned, we'll explain where Meg 2 fits in!
Mega Monster Movie Mayhem?
The Meg (2018) was giant monster movie genre fun at its best, while Meg 2 is decidedly a more serious delve into the Godzilla-style ilk that firmly keeps a smirk on its face. Meg 2 wants to be better than Jaws while competing to stand on a stage with Godzilla. Despite throwing everything into the movie, the resultant blend is a story that is simultaneously silly, as well as being a waterlogged mess. Yet is that necessarily a bad thing?
Related: The Meg 2 Director Names Jaws As Main Inspiration For The Trench: "The Greatest Shark Film Of All Time"
The visuals in the film deliver summer swimmer fare as there are numerous sharks in Meg 2, including one raised in captivity called Haiqi. These saltwater predators swim through the sea with jagged gnashing teeth and lithe bodies seemingly carved from antique rock. Meg 2's biggest draw is the gargantuan prehistoric creatures put on display, and the film doesn't disappoint in that area, at least.
But one of the main antagonists of the story is a giant octopus, and the action scene between the clever octopus and the adrenaline-infused shark is a showdown that no fan of monster movies can miss. Plus, don't forget to check out those primordial lizards!
Monster Flicks Resurface!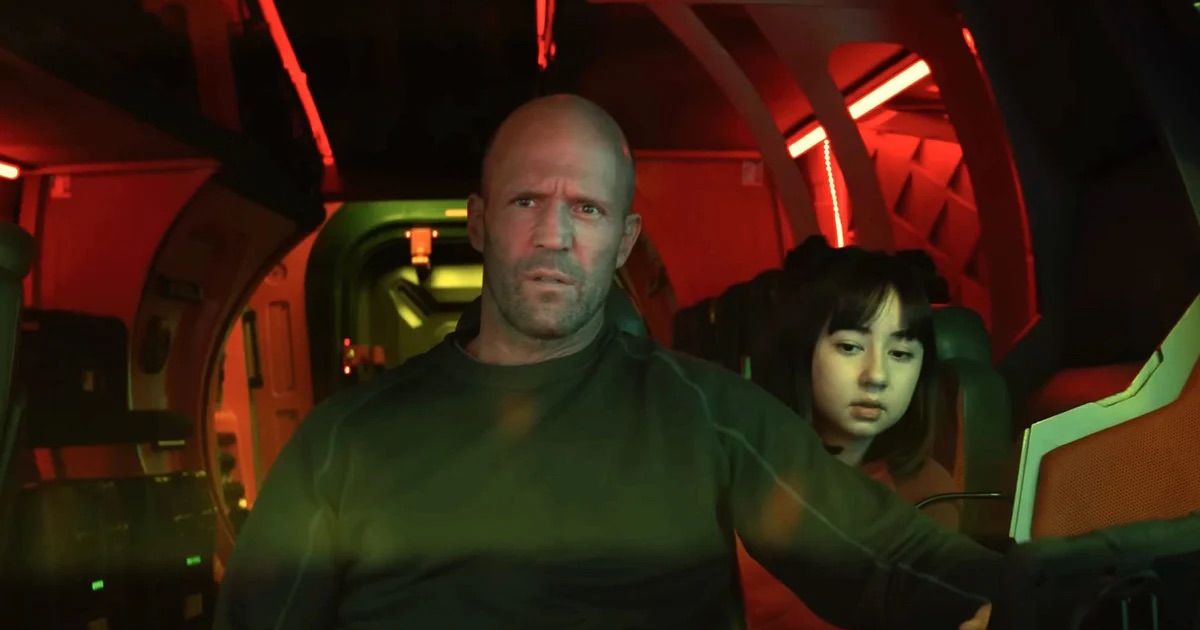 Giant Shark and Giant Squid! Meg 2: The Trench is everything that an August movie is required to be. Yet there remains an invisible line between August movies (crappy movies) and movies – period – that seem to grow shorter every year. The folly of Meg 2 is that in the final half-hour, when finally free to unleash some monstrous chaos, this movie turns into one of the dullest films of the year. It becomes preachy – a giant shark monster flick that inexplicably lets the giant shark take a backseat to an unscrupulous underwater mining corporation.
Next, audiences flooded the theaters for Meg 2 in the hopes that Jason Statham would save the day. However, it became about execution rather than original creativity, and perhaps that's why the director (Wheatley) fails so close to the finish line here. Was it the PG-13 rating that limited the scope of this shark flick?
Related: Meg 2 Director Explains Movie's PG-13 Rating
Audiences are growing more savvy every year – this is why a standardized IQ test from Mensa raises .03% annually. This means that every decade humanity appears to grow intellectually by about 3 percent. One wouldn't think this to be true given the current state of affairs around the world. However, the fact remains that viewers are growing intellectually. Would Hollywood be wise to attempt to treat its fans with an assumption of intellect?
Shark Whisperers?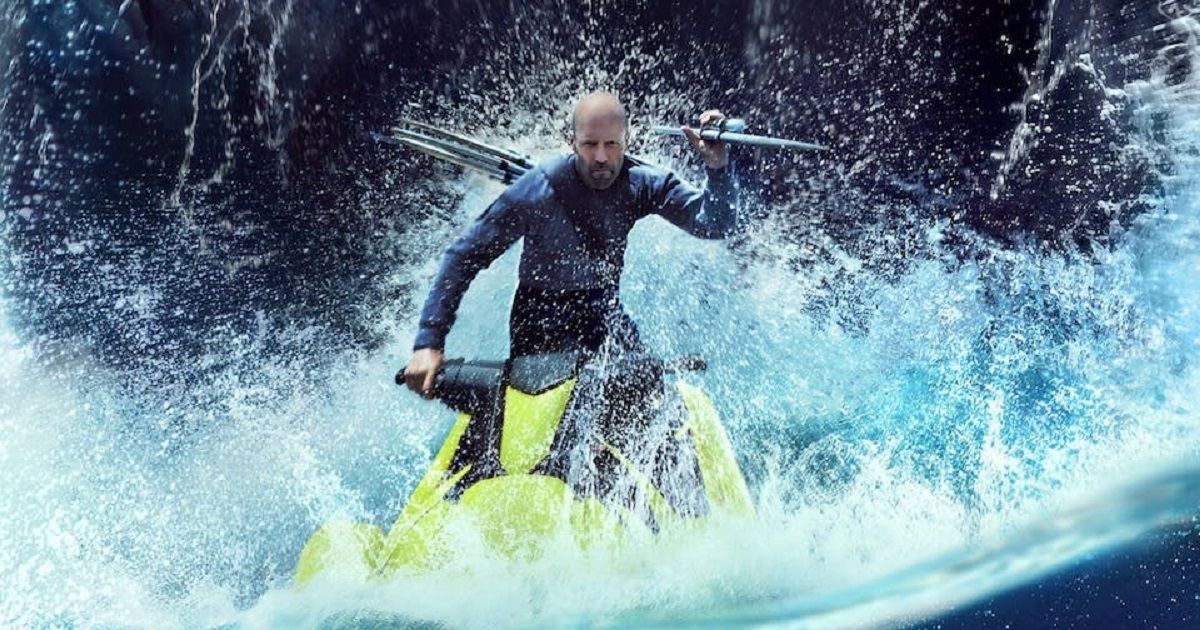 The film also features a meg whisperer, played by Chinese martial arts movie superstar Wu Jing (as Statham's colleague, he doesn't get in the way of action much) though his character does get to show off his talents. There is also the supporting cast of human shark food alongside a witty actor or two, such as Page Kennedy, mixed into the B-movie trope-filled Meg 2.
Perhaps the best scene that can be said about Meg 2 is the unpredictable, wild, and frenzied attack between the octopus and the shark. It proves that there's a great big ocean out there, which makes it more plausible that if a giant prehistoric shark somehow emerged from the deep after thousands of years once – others could escape again!
Only a Meg 3 would likely save this franchise, despite the monster-on-monster action. Yet, if the first movie was entertainment ingested due to its undemanding plot, the second film mostly feels like another one of those sequels that dive back into a superficial hypothesis once too often.
Ultimately, this lively sequel to 2018's somewhat tepid killer-shark blockbuster The Meg does ultimately enhance its precursor by getting gorier, more amusing, and sporting sleeker graphics. However, some fans may find themselves bored by some of the human conflict that detracts from the massive creatures.
Meg 2: The Trench is available in theaters everywhere now., starring Jason Statham, Jing Wu, Shuya Sophia Cai, and Cliff Curtis.