Summary
Emily Rudd's unwavering dedication and long-term ambition have led to her dream role as Nami in Netflix's live-action One Piece series.
Her love for One Piece began early in her life, leading her to physically embody Nami and replicate her signature moves over several years.
Rudd's casting in One Piece represents a significant milestone in her career and is a personal victory.
Emily Rudd, a name synonymous with steadfast devotion, ambition, and love for the world of anime, has had her eyes set on one goal for years: to become Nami, the iconic character from the beloved manga series One Piece. This ambition was not an overnight whim. It was a carefully plotted, long-term aspiration that involved subtle moves and a commitment so profound that it bordered on obsession.
The live-action One Piece series is slated to debut on Netflix on August 31, and anticipation is growing, though the intriguing tale of how one of the main roles was obtained escapes many fans' notice. Chronicling the thrilling journey of Monkey D. Luffy and the Straw Hat Pirates in their pursuit of the mythical treasure, One Piece, the saga has enthralled audiences since 1997. Having spawned an animated adaptation with more than 1,000 episodes, the moment has arrived for the live-action rendition.
Twitter user philazora's recent discovery of a magazine entry brought to light Emily Rudd's relentless pursuit of her dream role. But what was the story behind this drive? Rudd's love for One Piece began early in her life. So much so that she took painstaking efforts to physically embody Nami, even altering her appearance by cutting and dyeing her hair.
Rudd's dedication extended to filming herself replicating Nami's signature moves, a process that she repeated over several years. Taking such a risk could have easily resulted in failure. The possibility that Netflix's adaptation might never come to fruition was real, but for Rudd, the chance to play Nami in One Piece was more than worth the risks involved.
RELATED: One Piece Star Emily Rudd Reveals the Netflix Series Retains the Heart-Wrenching Nami Scene from the Manga
Emily Rudd's Dream Role in Netflix's One Piece Marks a Milestone in Her Career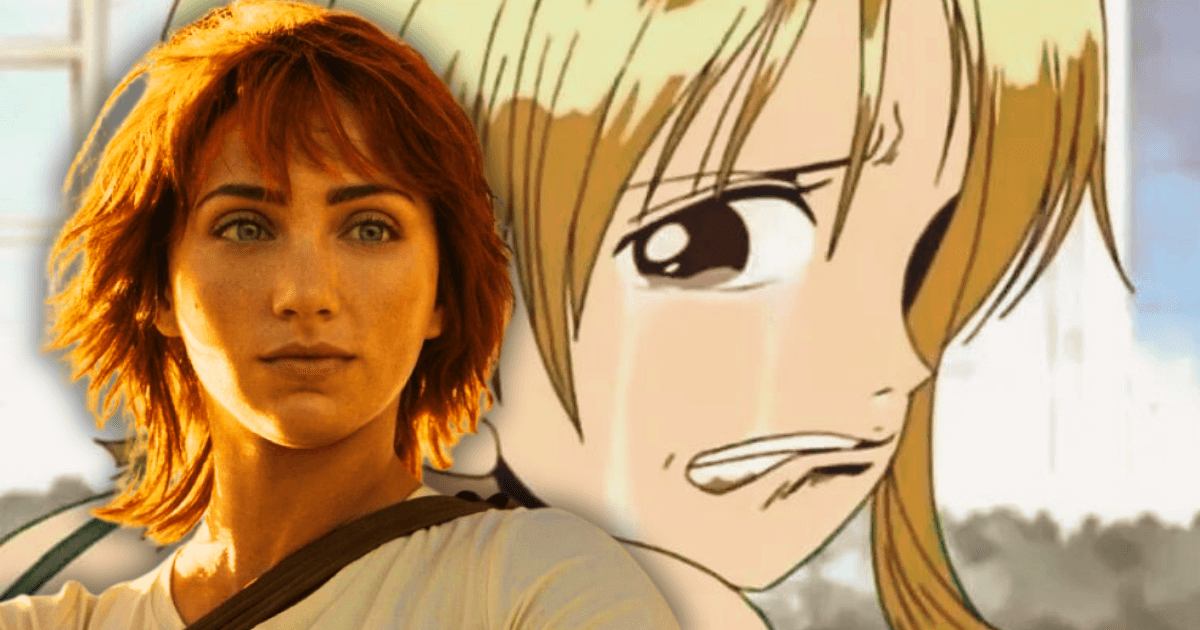 Prior to her casting in One Piece, Rudd's acting credits were limited to smaller projects like Hunters, Moonshot, and the Fear Street series. This role in one of Netflix's high-profile live-action anime productions represents a significant leap in her career. One Piece is set to succeed, bolstered by the support of manga creator Eiichiro Oda and a dedication to accurately reflecting the original material. Such success could catapult Rudd and her fellow cast members into stardom.
For many in the cast, One Piece is more than just another project. Its long-standing presence means that some, like the 30-year-old Rudd, grew up with the series. Being a part of Netflix's One Piece is not just a professional triumph for Rudd but a personal victory, a realization of a cherished childhood dream.
Emily Rudd's casting as Nami in Netflix's live-action One Piece is a shining testament to her unwavering dedication, a meticulous long-game that paid off handsomely. It's a heartening story of how love for a series, combined with talent and ambition, can transcend the ordinary and reach the extraordinary. The stage is set, and fans can look forward to witnessing Rudd's portrayal of Nami, knowing the soul and effort that went into crafting it. Her journey serves as an inspiring testament that dreams can indeed become reality when pursued with unrelenting determination.