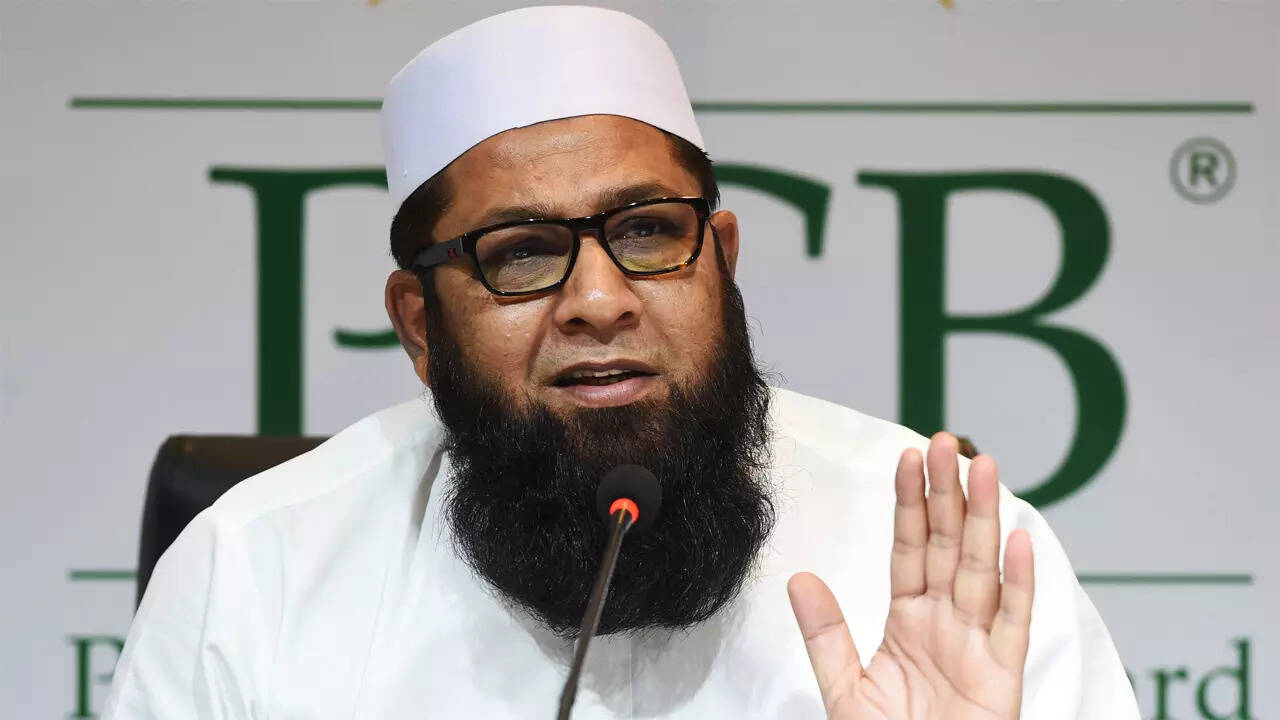 NEW DELHI: The Pakistan Cricket Board (PCB) on Monday took the decision to reinstate the illustrious Inzamam-ul-Haq as its chief selector, marking his return to the role for a second term. Inzamam, aged 53, had previously occupied this position from 2016 to 2019.
Having already tasted victory in the 1992 World Cup, Inzamam's extensive cricketing experience and knowledge have led him to embrace the responsibility of chief selector once again. His decision to assume the role of a paid selector was finalised last week.
Inzamam boasts a remarkable cricketing career, having participated in 120 Tests where he accumulated 8830 runs at an impressive average of 49.60. His record includes 25 centuries and 46 half-centuries.
From 378 ODIs, Inzamam amassed 11739 runs at 39.52 with 10 centuries and 83 fifties. He had also played a lone T20I for his country.
In his latest role as the chief selector, Inzamam will succeed Haroon Rasheed who stepped down last month.
Some very important assignments are in front of Inzamam as his primary task will be to name the Pakistan squad for the 50-over World Cup to be held in India across October and November.
It may be recalled that Inzamam had picked the Pakistan squad for the ICC World Cup 2019 as well. Now, fate would have him drafting in the Pakistan squad for another World Cup four years down the line.
Apart from the World Cup, Inzamam will also have to pick Pakistan teams for Asia Cup, scheduled to take place in Sri Lanka between August 31 and September 17, and the three-match ODIs against Afghanistan, beginning in the island nation from August 22.
(With PTI Inputs)