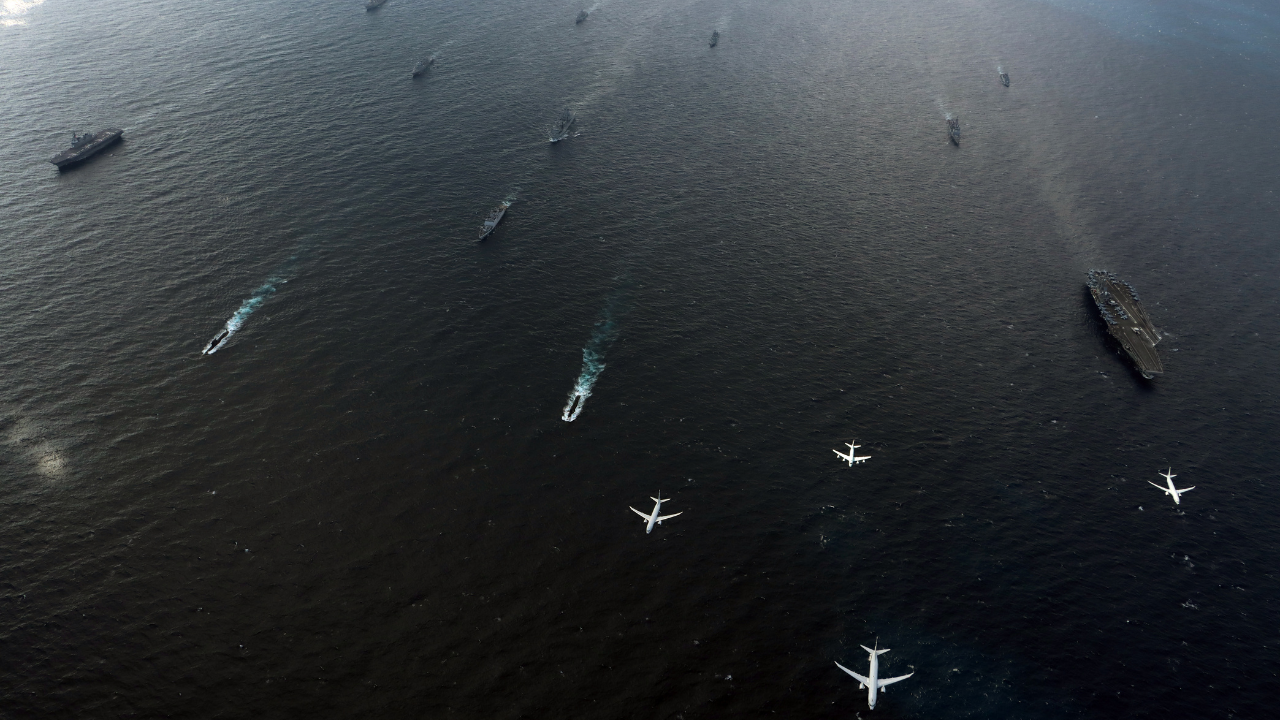 NEW DELHI: The 'Quad' countries of India, the US, Japan and Australia are all set to launch their top-notch Malabar naval exercise off Sydney this week, with the aim to further bolster military interoperability amid China's continuing aggressive moves in the Indo-Pacific.
The 10-day exercise comes at a time when tensions are running high once again over China's expansionist rhetoric and muscle-flexing against a democratic Taiwan, which Beijing considers a breakaway province.
India, of course, faces a belligerent China on its land border, with the military confrontation in eastern Ladakh into its fourth year now. The `Quad' countries, on their part, have openly declared their intent to deter any `coercion' in the Indo-Pacific.
Officials said India has dispatched guided-missile destroyer INS Kolkata, multi-mission frigate INS Sahyadri and a P-8I long-range maritime patrol aircraft for the Malabar combat manoeuvres from August 11 to 21.
While Australia is fielding destroyer HMAS Brisbane and Bay-class landing ship HMAS Choules, the US and Japan have sent one warship each for the exercise. Except for Japan, the other three will also deploy aircraft for the exercise.
The annual Malabar exercise, which started as a bilateral endeavour between India and the US in 1992, now includes Japan and Australia as regular participants. Though this year's exercise, which is being conducted for the first time off Australia, is relatively small in terms of the number of warships, the level of complexity will be high with air, surface and sub-surface operations.
During his visit to New Delhi in March, Australian PM Anthony Albanese had said India was at the "heart" of his country's approach to the crucial Indo-Pacific and beyond, with both the countries sharing "an unwavering commitment" to uphold the rules-based international order and ensure the region is kept open, inclusive and prosperous.
India has inked reciprocal military logistics agreements, which provide for refuelling and berthing facilities for each other's warships and aircraft, with the other three Quad countries. While India has forged an expansive defence cooperation with the US over the last two decades, it has also steadily cranked up bilateral military ties with Japan and Australia now.
India and Australia have also shed their earlier inhibitions in the face of China continuing to make strategic inroads into the Indian Ocean Region with a navy that is the world's largest with 355 warships and submarines.