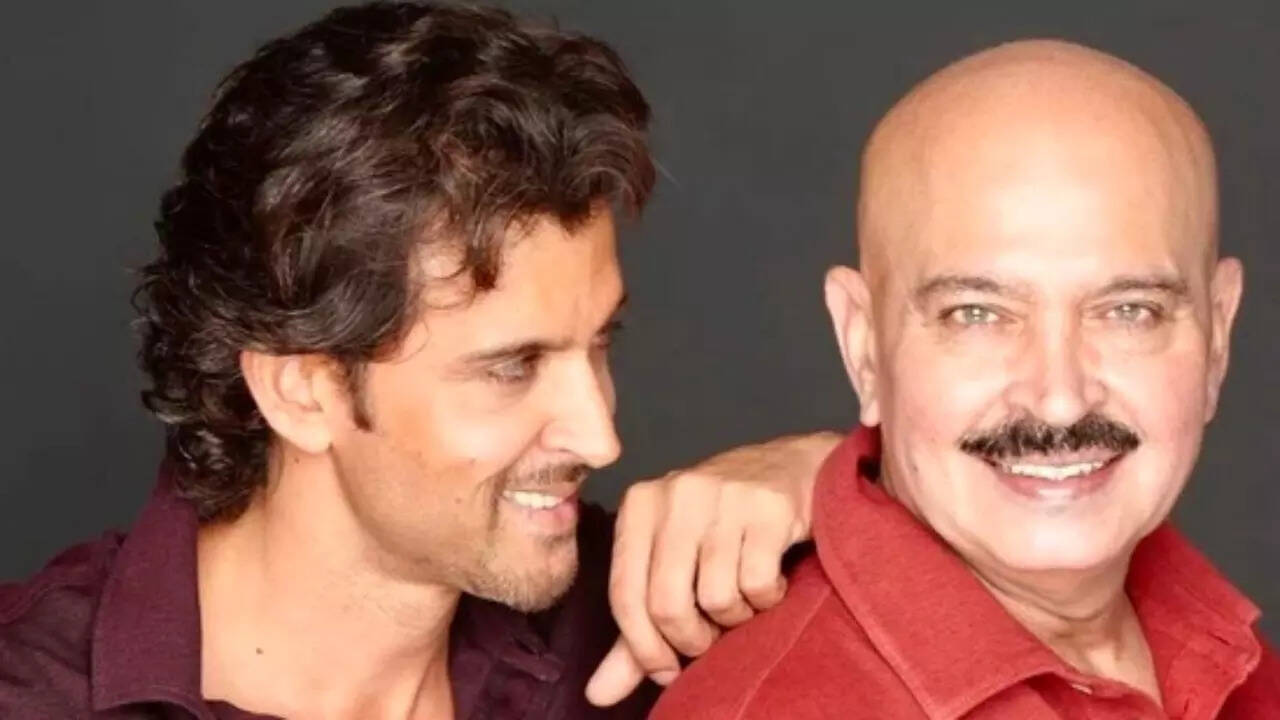 Rakesh Roshan and Hrithik Roshan are celebrating 'Koi Mil Gaya' 20 years of 'Koi..Mil Gaya' – the film has re-released in cinemas and several fans are re-living their childhood. As the film celebrates its 20th anniversary, the makers are also getting nostalgic about it. Roshan had recently said in an interview that he thought, he was risking Hrithik's career with such a movie.
The director had further said that he thought nobody would come and watch 'Koi…Mil Gaya' because Hrithik's previous film 'Main Prem Ki Deewani Hoon' which released just two months before, had not worked.
Now the actor-director has recalled another instance in an interview with Pinkvilla. Roshan said that a journalist had once asked him what will Hrithik do if he also loses his hair like his father. He recalled, "Ye baalon ka kissa hamari family mei arson se hai (This discussion over hair has been happening for a long time now in the family)." Someone told him, 'aapke baal nahi hai aapke bete ke bhi udd jaayenge, phir kya karega' (You have no hair, your son will also lose his hair, what will he do then)? The film-maker gave that person a befitting reply as he said that even if Hrithik loses his hair, he won't lose his 'kismat (destiny)'. He added that the the lines of destiny have nothing to do with hair, they start below the hair.
In the same interview, the director spoke about Koi Mil Gaya and revealed that he had shown the film to Yash chopra and Aditya Chopra. However, both of them had different opinions on the film's ending. While Yash Chopra preferred the ending where Hrithik's character loses his powers, Aditya had the conviction that he has got the powers.
'Koi…Mil Gaya' also stars Preity Zinta and Rekha.