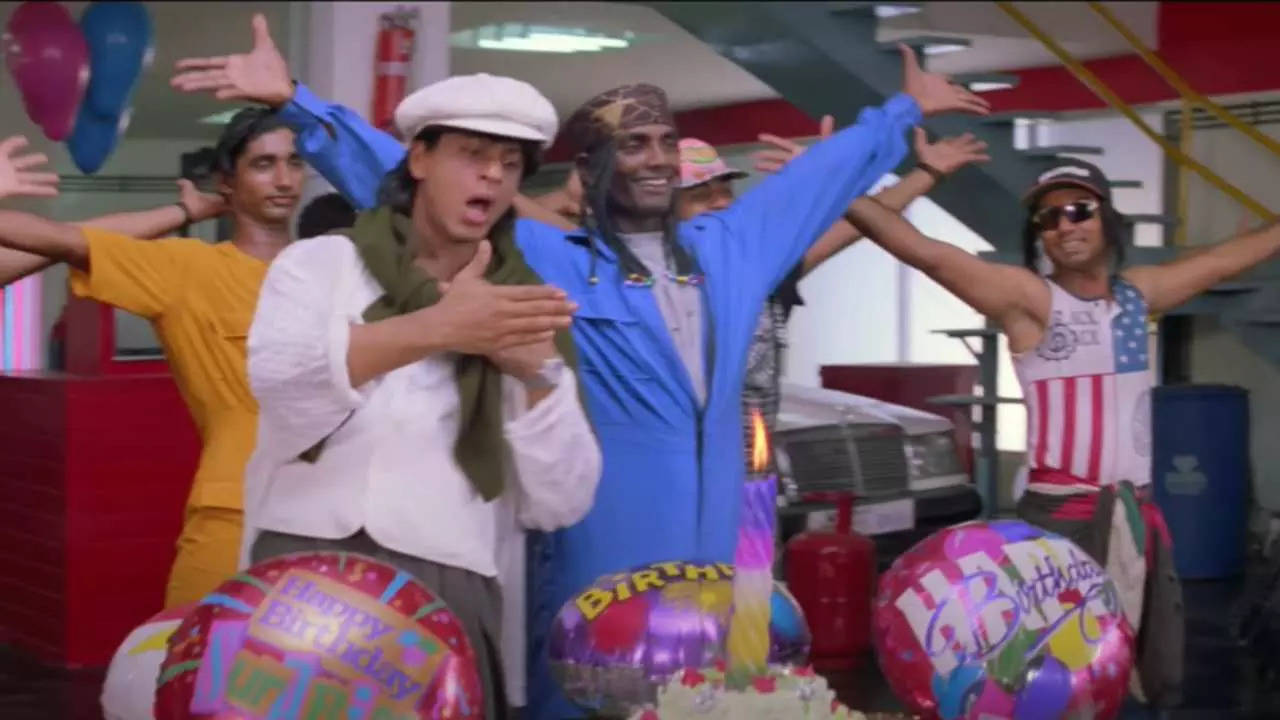 Dance choreographer Remo D'Souza recently reminisced the days when he got a chance to share screen space with Shah Rukh Khan in Subhash Ghai's Pardes. He revealed that he had good number of dialogues with SRK. It was about one page scene but unfortunately none of it could make it to the final cut.
Remo said that he was one of the background dancers in the popular track Meri Mehboobafrom the film.
At that time, he was working as a dancer in choreographerAhmed Khan's dance group.
Recalling the time when he played a small role in Pardes, Remo told Bollywood Hungama that he has so many memories from the film that he could even write an entire book on it as starring in Pardes from a huge deal for him.
He shared that Subhash Ghai wanted four guys from Ahmed Khan's team in the garage scene and he was one of them. "I was given lines, I got a good number of dialogues with Shah Rukh Khan. That was very new to me," he added.
When the film was released, Remo took all his friends to the theatre by telling them that he has done a film with Subhash Ghai and Shah Rukh Khan. But when they saw the film, the first half ended without his single shot.
However, he was somewhat relieved when the song Meri Mehbooba came in the second half as he had a prominent presence in that song. "That song saved me, otherwise, my friends would have really beaten me up," Remo added.
Now that Remo has turned into a director after progressing his way from a dance to a choreographer, he now understands all the nitty-gritty of filmmaking and how shooting and editing a film are completely different things.