Nobody can deny the fact that over twenty-five years ago (on September 13, 1996, to be exact), the influence of Japanese anime on the Western world was changed forever when Dragon Ball Z premiered in the United States. Those who casually tuned in to see what all the fuss was about were quickly captivated and enthralled by the world of Saiyan action and devastating kamahemas.
Even though syndication for the show was axed after a second season by Saban (and its WB and UPN affiliates), viewers rejoiced when Funimation quickly cemented the show's legacy with Cartoon Network's more mature programming block, Toonami. In this corner of animated television, the never-ending saga between Goku, his allies, and nefarious space aliens who want to bring destruction to Earth would last four more years. Through this span of time, Dragon Ball Z would not only end up being spun into numerous films but also many video games and anime spin-offs.
Being the mastermind behind such a worldwide phenomenon, Manga artist Akira Toriyama is the one who initially thought of this interplanetary and action-packed story. Thus, this is what he is most known for. For a very long time, his other works (whether they were made before or after), such as Dr. Slump, Jaco The Galactic Patrolman, and Cowa! primarily remained on the sidelines, overshadowed by the success of DBZ.
In between stories where humanoid robots do silly things, space agents who fumble through their responsibilities, and child monsters who go on a daunting quest to save their tiny community, another one-shot Manga written by Mr. Toriyama will have a chance in the spotlight soon enough.
Related: Every Dragon Ball Z OVA, Ranked Worst to Best
A Demon Prince Who Brings Life Back to the Desert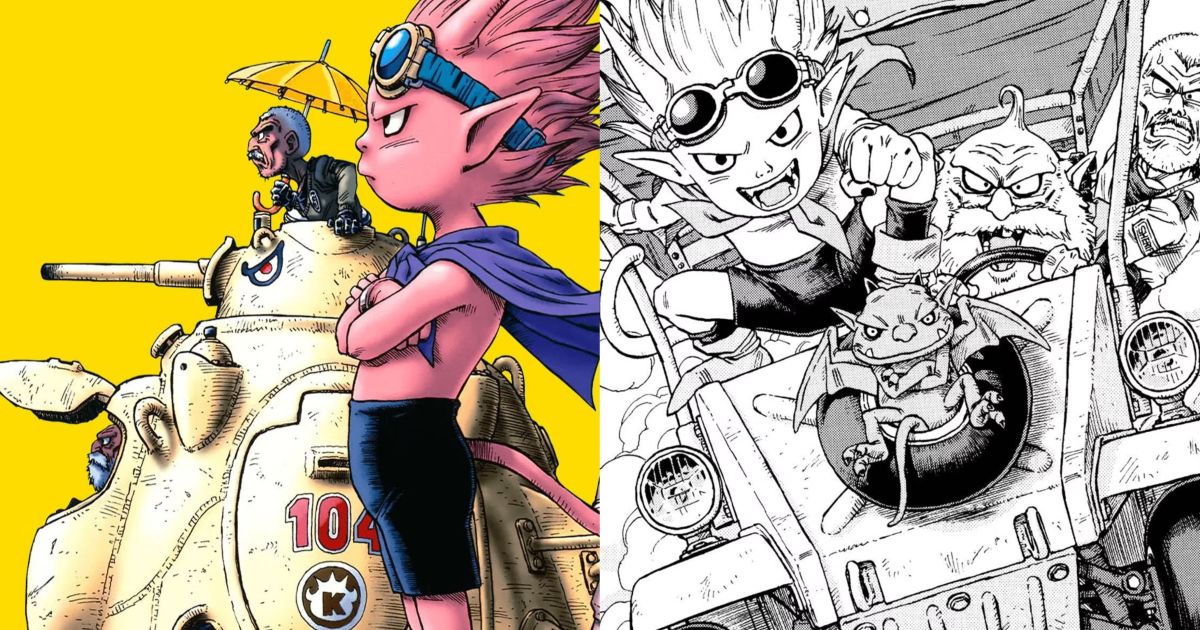 Originally released in December 2003, Sand Land welcomes readers to a world that has been ravaged by mother nature and military wars. With sprawling deserts being the main setting in this visually familiar landscape, three unique characters join forces in order to find a natural element that has now become scarce: water.
A rogue sheriff who has stopped believing in his ruler's ways seeks help from demons to right the wrong of his overlord. If the irony isn't enough, the description of these fiends will definitely help to sell the premise of this outlandish story. First, there is Thief, an older but wiser otherworldly being who not only has a knack for stealing (that skill explains his choice of name) but also has enhanced sight.
The other of the two is the demon prince, Beelzebub. Don't let his short and skinny stature fool you. He is the son of Lucifer himself, and that comes with certain quirks, such as being equipped with more strength than most humans and being able to run at speeds faster than cars.
During the course of the single volume, they not only get into fights with the corrupt leader's army, but they also steal a powerful tank and use that to help them solve the ever-present mystery of where all the water went . . . even if that means using obnoxious and excessive force.
Fans and critics both agree that there is something magical within the chemistry of the three male leads and their anarchic fight against oppressive rule. Plus, seeing these three individuals ride around in a single vehicle remains hilarious throughout each and every panel. The constant positive fanfare for a Manga such as Sand Land (released many years ago) finally garnered the attention of Kamikaze Douga Co., Ltd, Bandai Namco Filmworks' Sunrise Studio, and ANIMA Inc.
An Updated Visual For a Modern Audience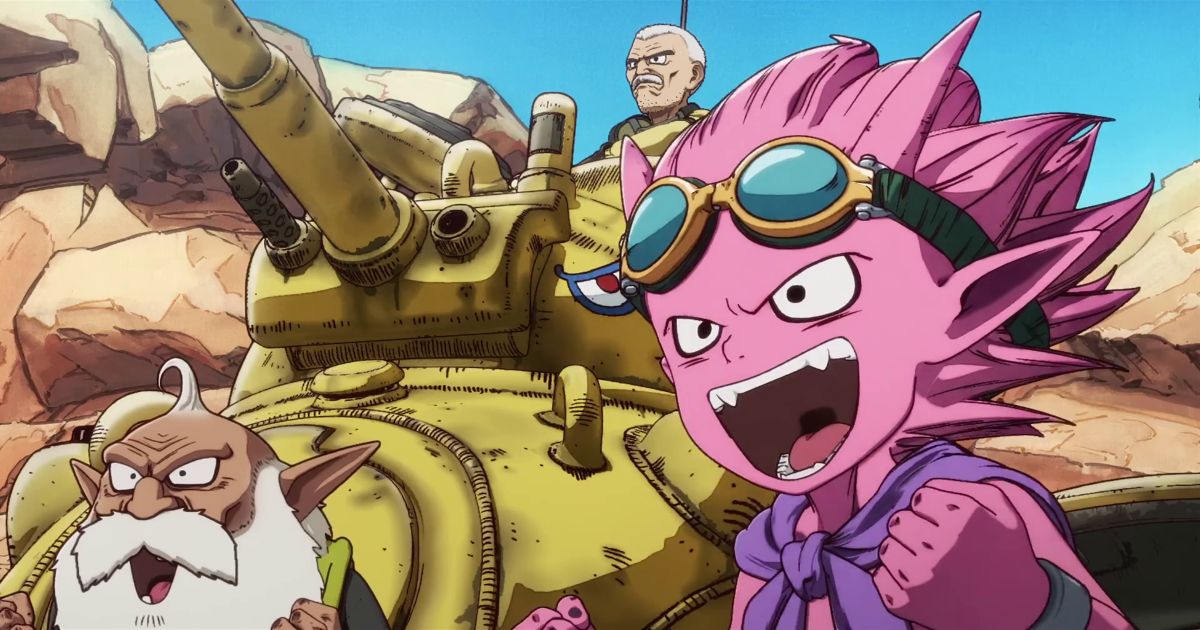 In December of last year, it was officially announced that the Manga would be developed into a full-on IP and that many projects would be launched out of the property. With a video game coming out soon after, a colorful and distinct trailer which showcased a full-fledged animation that recreates the original story was released on June 22, 2023. Also, August 18 was stated at the end of the sixty-second preview as the official release date for this much-anticipated theatrical adaptation.
For some background on the production companies, Kamikaze Douga prides itself on grand anime openings by fusing computer-animated cells with traditional 2D stylings. They have done this with titles like Jojo's Bizarre Adventure and Batman: Ninja. Being in business for over 30 years, Bandai Namco Filmworks has produced films for both the Gundam franchise and the Tiger & Bunny series.
Rounding out the Japanese animation trifecta, Anima Inc. has helped to make beautifully designed animations like Sparrow's Door Closure, Belle, and an ambitious Netflix title called Altered Carbon: Resleeved. These various companies and their assorted works prove that Akira Toriyama's Sand Land will go forward with significant steps in fostering a new legacy for new and older fans.
Who's Voicing These Classic Characters?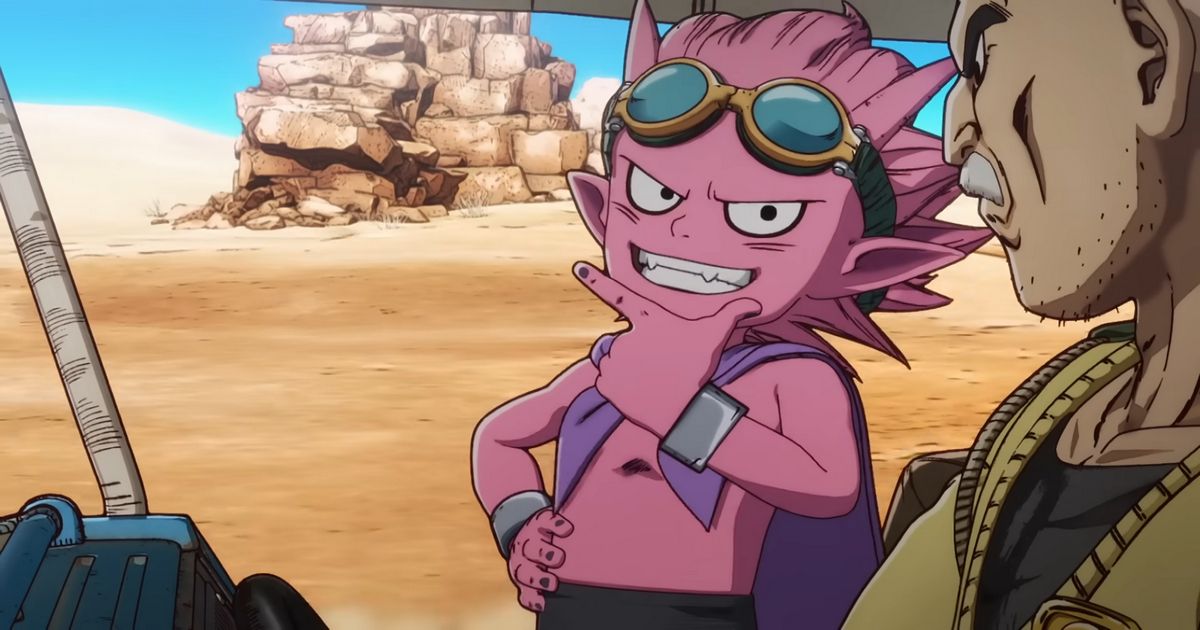 Finally, and among an all-star cast, Mutsumi Tamura, Kazuhiro Yamaji, and Cho will voice Beelzebub, Sheriff Rao, and Thief, respectively. Ms. Tamura has had voice roles in Digimon: Ghost Game and Beyblade Burst. Being in both live-action films and lending his voice to numerous anime features, Mr. Yamaji has had credits in One Punch Man Season 2 as well as One Piece.
Cho has not only featured in the Super Sentai series (also known as Power Rangers here in the states, which had a recent release on Netflix celebrating the 30th anniversary) but has also been a part of Hell's Paradise and the rebooted Rurouni Kenshin.
Related: One-Punch Man: Every Major Villain, Ranked
With the characters brought to life by names with immense experience in voice acting and the production companies themselves backed with successful endeavors from the past, Sand Land is a rambunctious, dystopian anime you do not want to miss. Even though there is no US release date guaranteed yet, the soon-to-be-released North American video game promises a dubbed or subbed version of the anime production soon enough.