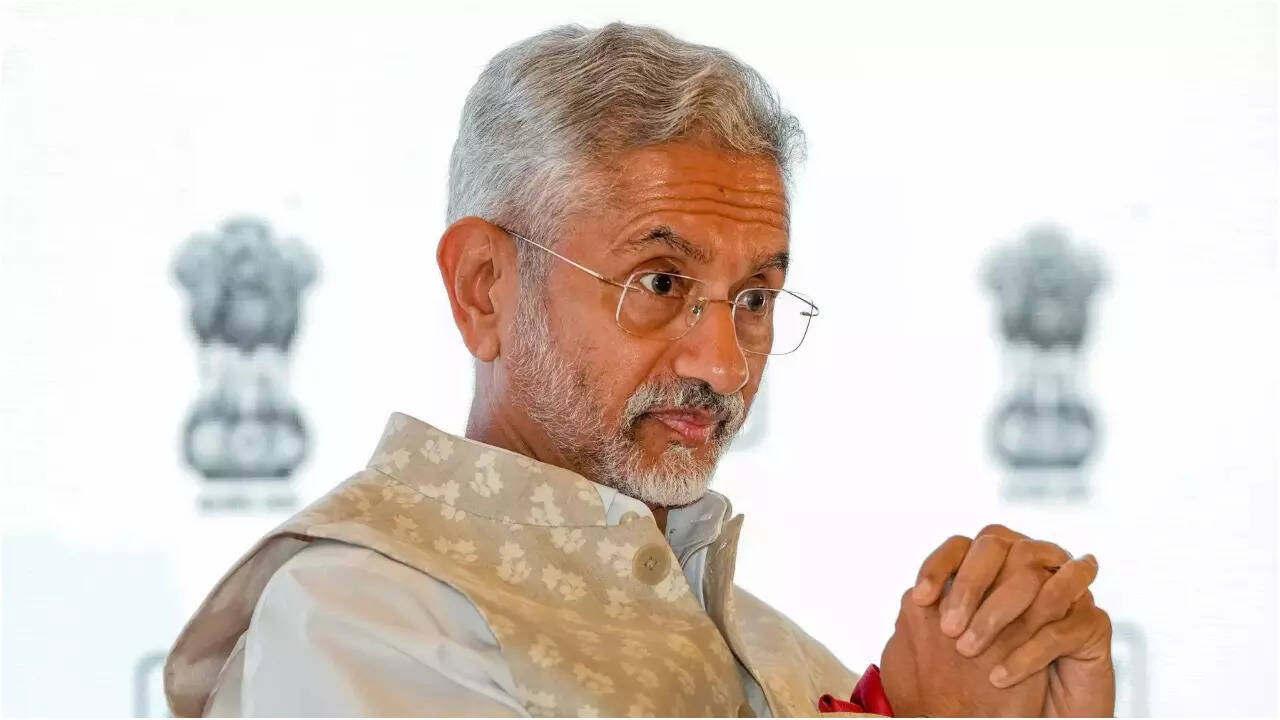 NEW DELHI: India's focus since 2014 on improving infrastructure in the border areas with China had meant more contestations and counter-patrolling with the Indian military now able to deploy troops and tackle any Chinese movement more efficiently, foreign minister S Jaishankar said on Monday. He said there had been a four-fold increase in India's spending on border infrastructure since 2014.
Significantly, ahead of a possible bilateral meeting between PM Narendra Modi and Chinese President Xi Jinping later this month, Jaishankar also underlined the fact that the two sides were still talking to resolve the military standoff in the remaining areas in eastern Ladakh and had managed to find "some solution" to 5-6 tense friction points including Galwan, Gogra Hot Springs and Pangong.
Modi had last week confirmed his in-person participation in the August 22-24 BRICS summit in Johannesburg in a phone conversation with South African President Cyril Ramaphosa. Xi is also likely to travel to Johannesburg for the summit. Except for a brief exchange on the margins of the G20 summit last year in Bali, where they agreed on the need to improve relations, Modi and Xi have not had any bilateral meeting since the standoff in eastern Ladakh erupted in May 2020. The PM will also host Xi and other leaders for the G20 summit next month.
"It was said that we will not be able to do anything and that disengagement cannot take place. But some solution was found in some of the friction points. It's a complex issue. Diplomacy takes time," said the minister in an interaction with journos, specifically on the issue of border infrastructure.
Blaming the previous governments for not doing enough to build infrastructure in the border areas, Jaishankar said a government which is serious will deliver on border infrastructure and that the Modi government's commitment to securing borders was reflected in the focus on infrastructure development.
"In the past, before 2014, there was neglect of border infrastructure that had a negative impact on our ability to deploy troops. Since 2014, the Modi government has taken major steps that include an increase in the BRO (Border Roads Organisation) budget from Rs 3,782 crore in 2013-14 to Rs14,387 crore in 2023-24. This is almost an increase of four times," said the minister.
Jaishankar said the government was able to move troops quickly during the standoff in 2020 because of better infrastructure and that India would have been at a huge disadvantage if the same thing had happened before 2014. "Chinese troops came in vehicles in the past while our soldiers used mule tracks," he said.