Japanese anime and manga often depict vampires in various roles, from sinister antiheroes to endearing and relatable characters, including adorable vampire girls. Vampires have gained immense popularity in the media, particularly among fans of the occult and supernatural genres. Several great vampire anime series and movies are available for those interested, like Blood: The Last Vampire or Shiki. While the specific abilities and origin stories of vampires may vary across creators, their trademark traits as fanged creatures of the night remain captivating to anime enthusiasts.
10
Strike the Blood (2011)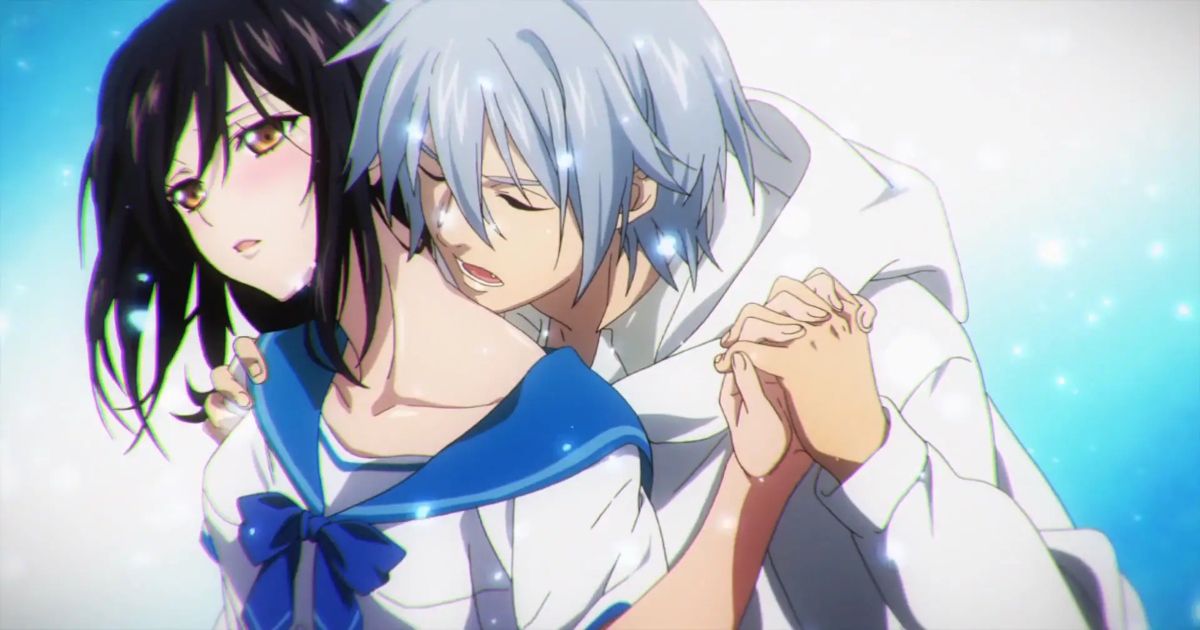 Based on the light novel of the same name by Gakuto Mikumo. The story revolves around Kojou Akatsuki, a high school boy living on the man-made island Itogami Island, which is known as the Demond District due to the presence of various supernatural creatures. Kojou's life takes an unexpected turn when he becomes the Fourth Primogenitor, one of the most powerful vampires in existence.
Throughout the series, Kojou tries to live a normal life while learning to control his newfound vampiric abilities. However, he gets involved in various supernatural conflicts and encounters other powerful individuals. This anime combines action, supernatural elements, and a bit of romance as Kojou's life intertwines with the world of supernatural creatures on Itogami Island.
9
Trinity Blood (2005)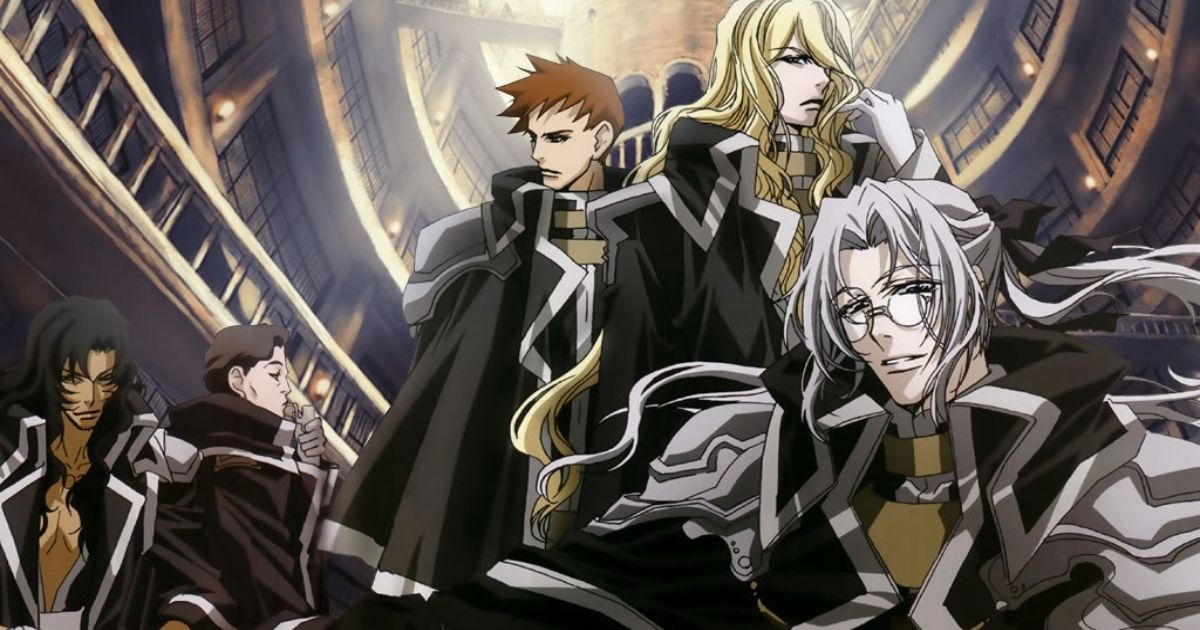 Set in a post-apocalyptic world where humans and vampires coexist, but not without tension and conflict. The series follows the Vatican, which is one of the major political powers in this world and serves as a stronghold against the vampiric threat. The protagonist, Father Abel Nightroad, is a priest and a member of the Vatican's secret organization. However, he harbors a secret; he is a vampire.
As the anime progresses, viewers witness the ongoing struggle between the Vatican and vampires and the mystery surrounding Father Abel's past and true nature. Along the way, he encounters various allies and adversaries, all of whom contribute to action-packed battles and deep philosophical themes.
8
Shiki (2010)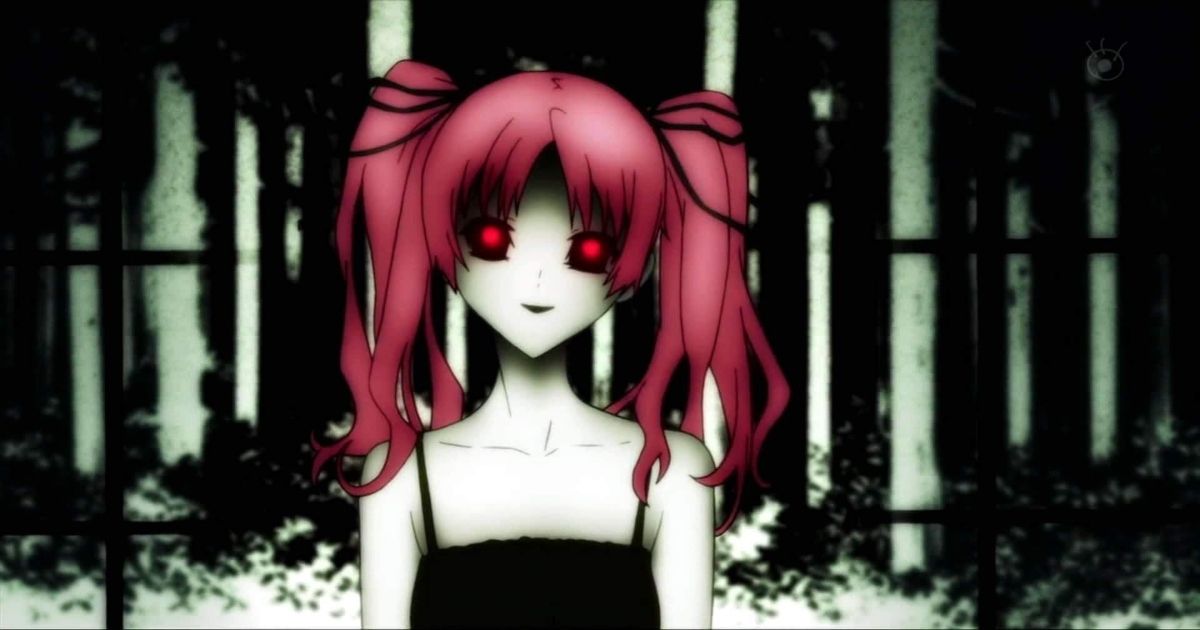 Shiki unfolds its story in Sotoba, a serene Japanese town haunted by a series of unexplained deaths coinciding with the mysterious Kirishiki family's arrival in a long-deserted mansion. The village doctor, Toshio Ozaki and the townspeople delve into the investigation. They encounter nocturnal visits from vampiric beings known as Shiki.
Unlike its predecessors, this anime vampire supernatural horror series takes a slow-burn approach, emphasizing physiological horror over action-packed scenes. The plot delves into the moral complexities of survival, blurring the lines between good and evil. After watching Shiki, audiences may find themselves sleepless, double-checking that no one lurks beneath their beds.
7
Blood: The Last Vampire (2000)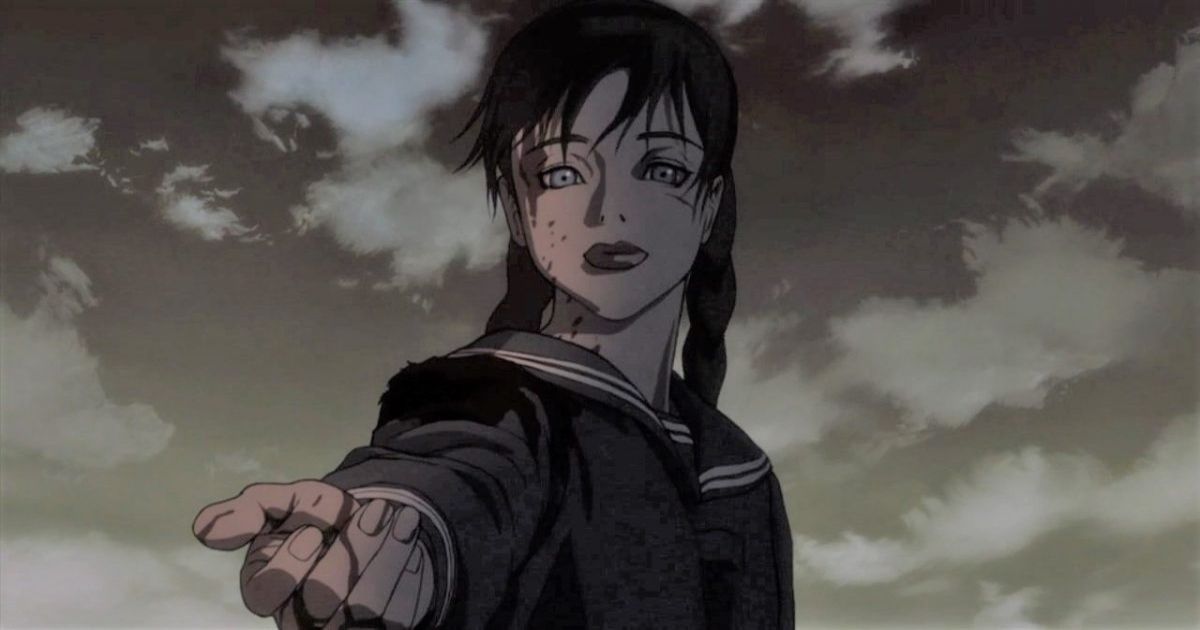 Set in the 1960s, this Japanese animated horror fantasy film draws inspiration from Bram Stoker's Dracula and the TV series Buffy the Vampire Slayer. The story revolves around Saya, a high school girl who is a katana-wielding vampire hunter. Unlike typical vampires, she is unaffected by sunlight and other traditional weaknesses. Her mission is to combat Chiropterans, bat-like vampiric creatures who can disguise themselves as humans.
As the story unravels, audiences are immersed in a world filled with supernatural danger and thrilling vampire hunting. With its blend of horror, fantasy, and action, Blood: The Last Vampire delivers an adrenaline-pumping and captivating cinematic experience.
Related: One Piece Crew Set Sail in New Poster for Live-Action Netflix Series
6
Dance in the Vampire Bund (2010)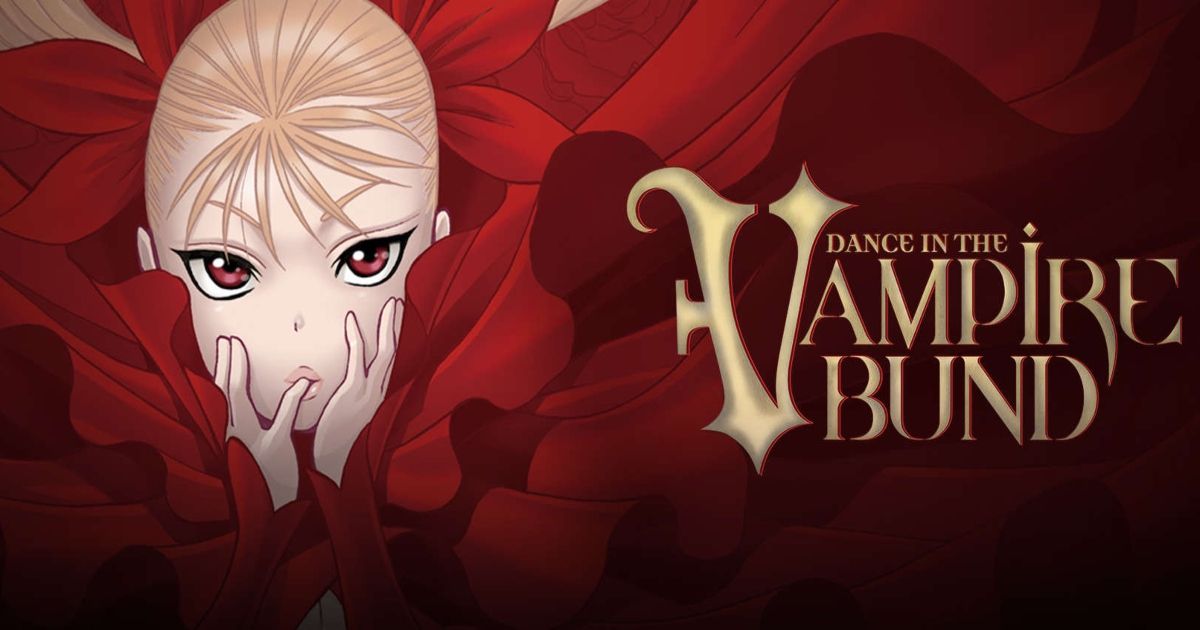 In this anime, vampires coexist with humans in modern society. Mina Tepes, a young vampire princess, reveals their existence to the world and establishes a sanctuary for vampires known as "Vampire Bunds" near Japan. However, her actions encounter challenges and opposition from both humans and vampires.
This series revolves around Mina's profound bond with Akira Kaburagi, a young human boy who becomes her loyal protector and friend. This captivating anime presents a fresh and thoughtful narrative on the vampire genre. It delves into the hardships of vampires trying to merge into human society while facing various judgments and adversities.
5
Blood Lad (2013)
In Blood Lad, the plot centers around Staz Charlie Blood, a vampire otaku who has no interest in traditional vampire ways or human blood, much to the dismay of his lineage as Dracula's descendant. When he meets the clever high school girl Fuyumi Yanagi, who accidentally stumbles into the demon world, he becomes infatuated with her.
However, their romantic encounter is abruptly interrupted when Fuyumi is devoured by a carnivorous plant demon, turning her into a ghost. With its unique blend of vampire lore, Japanese pop culture references, and a touch of romance, Blood Lad stands out as an enjoyable and unforgettable adventure in the Demon World.
4
Vampire Knight (2008)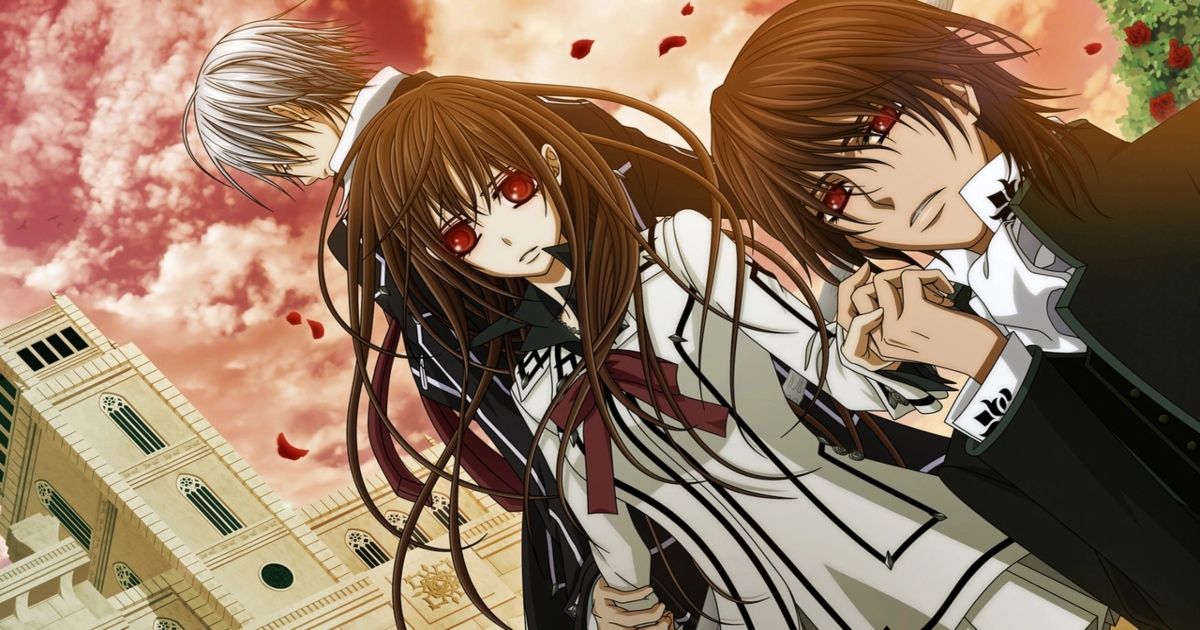 Based on the manga series by Matsuri Hino, the story is set in Cross Academy, a prestigious school with a secret. It has a day class consisting of ordinary humans and a night class made up of elegant and mysterious vampires. The protagonist, Yuki Cross, serves as a Guardian for the school, along with Zero Kiryo who holds a deep hatred for vampires due to a tragic incident from his past.
As the series progresses, it delves into the complex relationships between the characters and the intertwined destinies of humans and vampires. Vampire Knight combines elements of drama with a touch of mystery to create an emotionally charged and captivating narrative that keeps viewers engrossed until the very end.
3
Kizumonogatari (2016)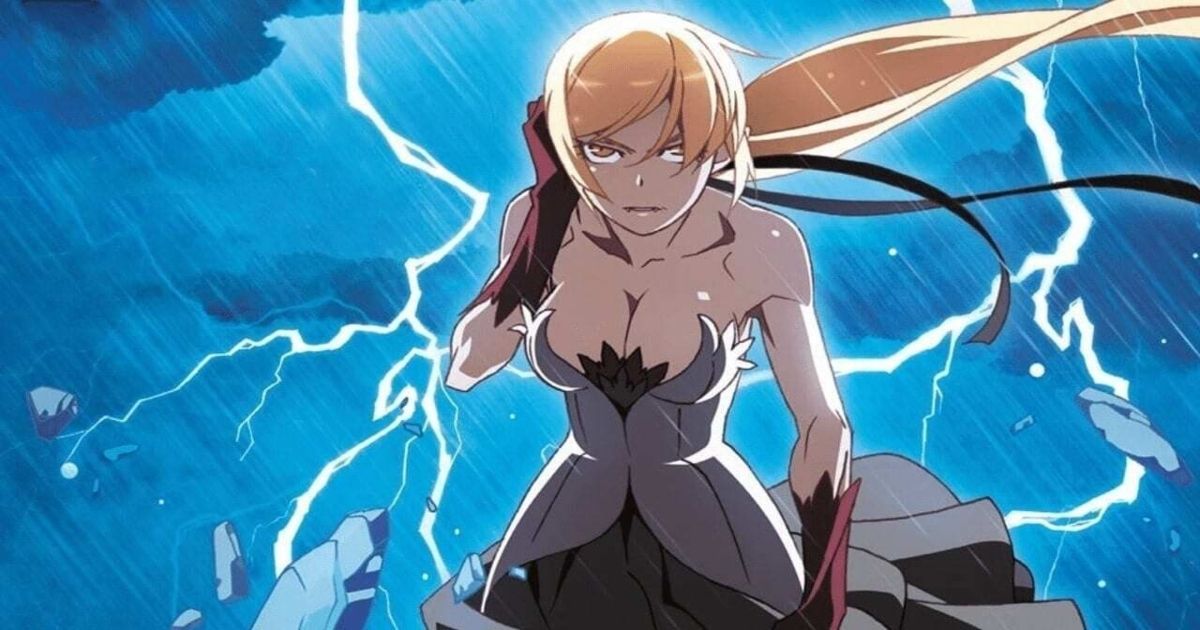 Following the success of the acclaimed series Bakemonogatari, its prequel, Kizumonogatari, is set to captivate both fans and newcomers with its intensified body horror elements. The anime movies revolve around high school student Koyomi Arargi, who learns of a rumor about a beautiful blonde vampire haunting the town.
One fateful day, Koyomi comes across the Vampirella, severely wounded and dismembered by vampire hunters. When she pleads for his assistance, Koyomi's choice is to help her. This alters his life drastically, leading to unforeseen consequences. Kizumonogatari delivers a compelling narrative filled with thrilling encounters and life-altering decisions, ensuring an enthralling experience for its fans.
Related: Castlevania: Nocturne Trailer Brings The Classic Anime Back to Netflix.
2
Hellsing Ultimate (2006)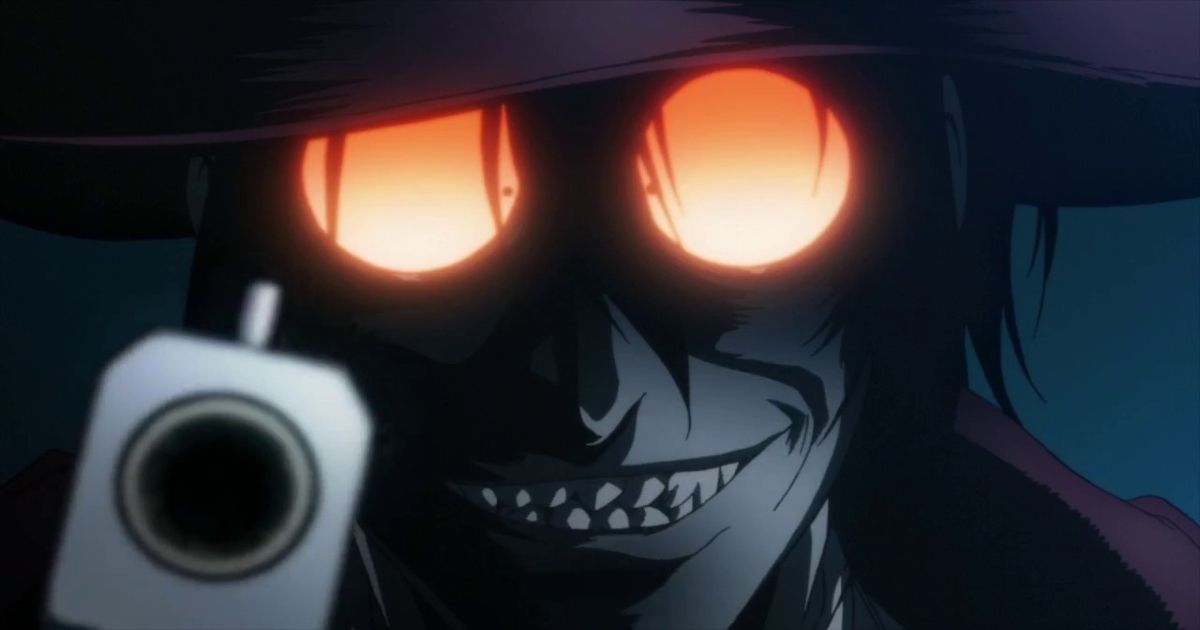 This anime is an adaptation of the manga Hellsing by Kouta Hirano. The plot follows the Hellsing Organization, a secret British government agency tasked with combating supernatural threats, particularly vampires and ghouls. The central character is Sir Integra Hellsing, the head of the organization, who is aided by her loyal servant and vampire Alucard, who also serves as a weapon against vampires.
Throughout the anime, audiences witness intense action sequences, graphic violence, and the clash of powerful supernatural beings. Hellsing Ultimate stands out for its dark and gothic atmosphere, as well as its exploration of complex characters and the deep-rooted conflicts within the vampire world.
1
Castlevania (2017)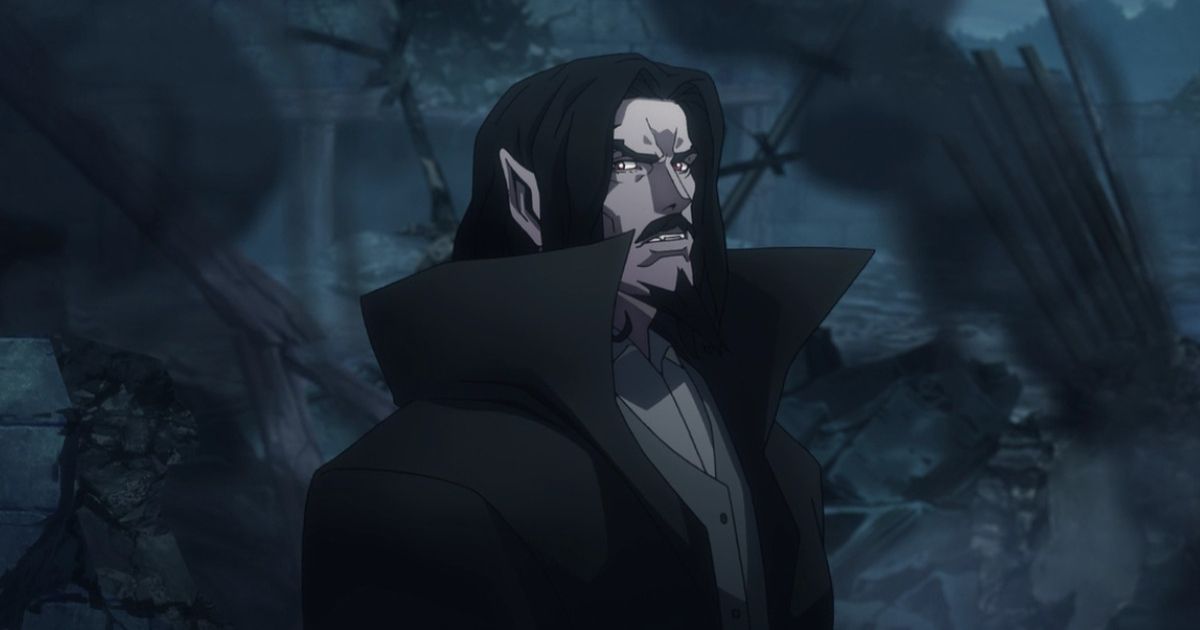 Castlevania is taken from the famous video game of the same title. It features the tragic story of Count Dracula, a powerful vampire, who declares war on humanity in retaliation for the wrongful execution of his beloved wife. In the midst of the chaos, Trevor Belmont, a renowned member of the vampire hunters' clan, takes up the task of confronting Dracula and putting an end to his reign of terror.
This anime successfully captures the essence of video games, presenting an engaging and visually stunning narrative filled with epic battles and intricate character development. This series has garnered praise for its mature storytelling and rich world-building, making it a beloved adaptation for fans and newcomers alike.