The 1980s left a lasting mark on popular culture through its various iconic films, television, and music scenes. Many classic hits that are being remade or rebooted in the modern era originated from the 80s, including Top Gun, The Little Mermaid, and Indiana Jones. However, the kids films of this decade particularly stand out – as they ended up becoming lasting classics that kids today can enjoy while their parents reminisce in nostalgic glory.
The entries on the list stand out from other films released during the decade for many reasons. Some were genre-defining films, while others became instant classics. Some found major success at the box office, some even becoming the highest-grossing film of the year it was released. Also, many of these films were selected by the Library of Congress for preservation in the United States National Film Registry as being "culturally, historically, or aesthetically significant." So, here are the 20 best 80s kids movies ever made.
20
The Goonies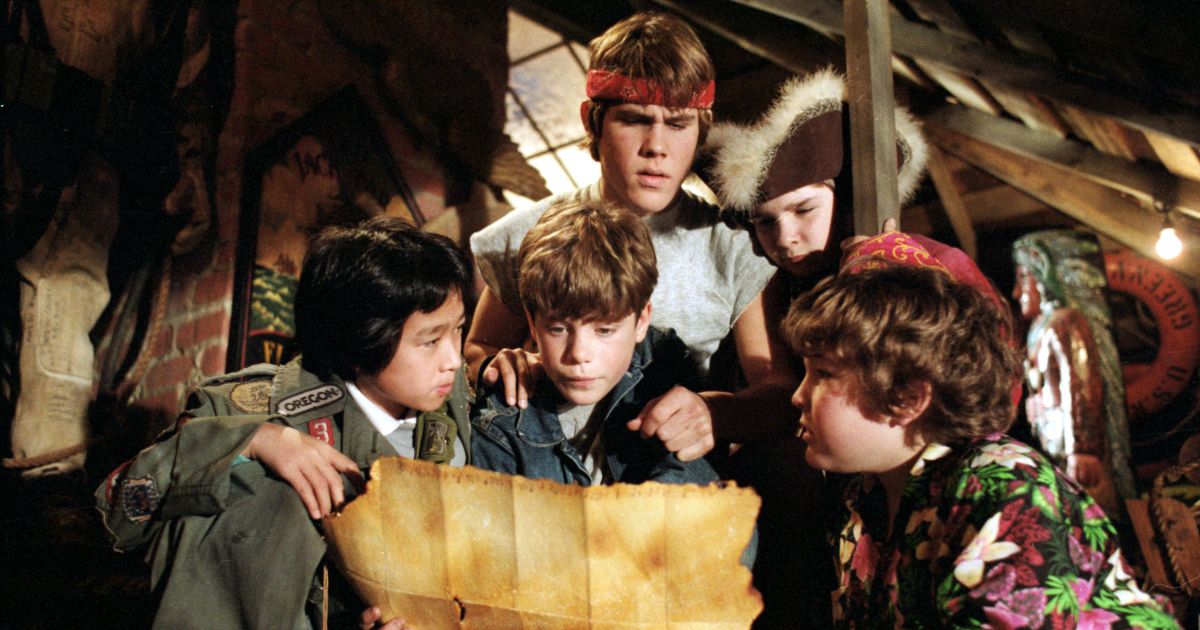 Released theatrically on June 7, 1985, The Goonies is an adventure comedy film starring Sean Astin, Jeff Cohen, Corey Feldman, Kerri Green, Martha Plimpton, and Ke Huy Quan. Based on a story by Steven Spielberg, the film follows a group of kids living in the "Good Docks" neighborhood of Astoria, Oregon. In an attempt to save their homes from foreclosure, they find an old treasure map that leads them on an adventure to unearth the long-lost fortune of the legendary 17th-Century pirate One-Eyed Willy. During their adventure, they are chased by a family of criminals who want the treasure as well.
Related: The 20 Most Underrated Movies of the 1980s
19
Back to the Future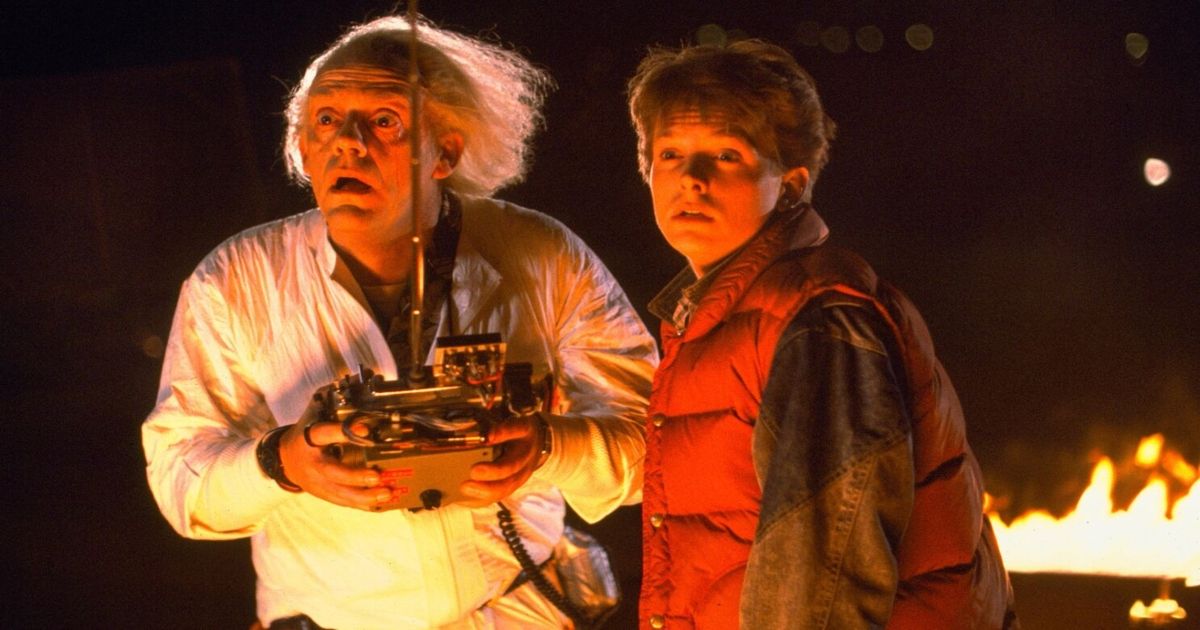 Starring Michael J. Fox, Christopher Lloyd, Lea Thompson, Crispin Glover, and Thomas F. Wilson, Back to the Future is a science fiction film released in 1985. Set in the same year it was released, the film follows teenager Marty McFly as he is sent back to 1955 in a time-traveling DeLorean car built by his friend, a scientist named Emmett "Doc" Brown. In 1955, Marty accidentally prevents his parents from falling in love and now must force them to reconcile and somehow return to his own time, all to save his own existence. The film was followed by two sequels, one in 1989 and the other in 1990, with talks of another sequel, Back to the Future 4, currently on-going.
18
Ghostbusters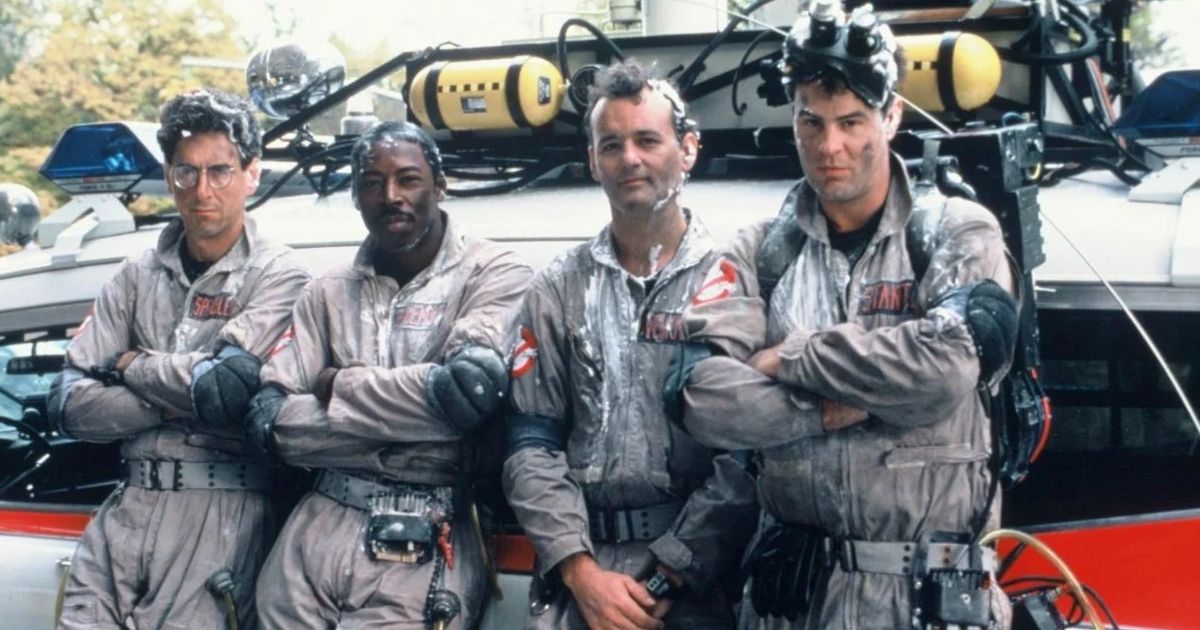 Ghostbusters is a 1984 supernatural comedy film starring Bill Murray as Peter Venkman, Dan Aykroyd as Ray Stantz, and Harold Ramis as Egon Spengler, three eccentric parapsychologists who start a ghost-catching business. Sigourney Weaver and Rick Moranis also star, with Annie Potts, Ernie Hudson, and William Atherton starring in supporting roles. After being kicked out of university, the three friends create a business called "Ghostbusters," where they are called to rid New York City of paranormal phenomenon when needed – for a price.
Ghostbusters has since become a popular culture icon, launching a multi-billion-dollar multimedia franchise that included a television series, sequel, video games, haunted attractions in more. Ghostbusters was followed by a sequel in 1989, a 2016 reboot, and a second sequel to the original film, titled Ghostbusters: Afterlife, released in 2021.
17
The NeverEnding Story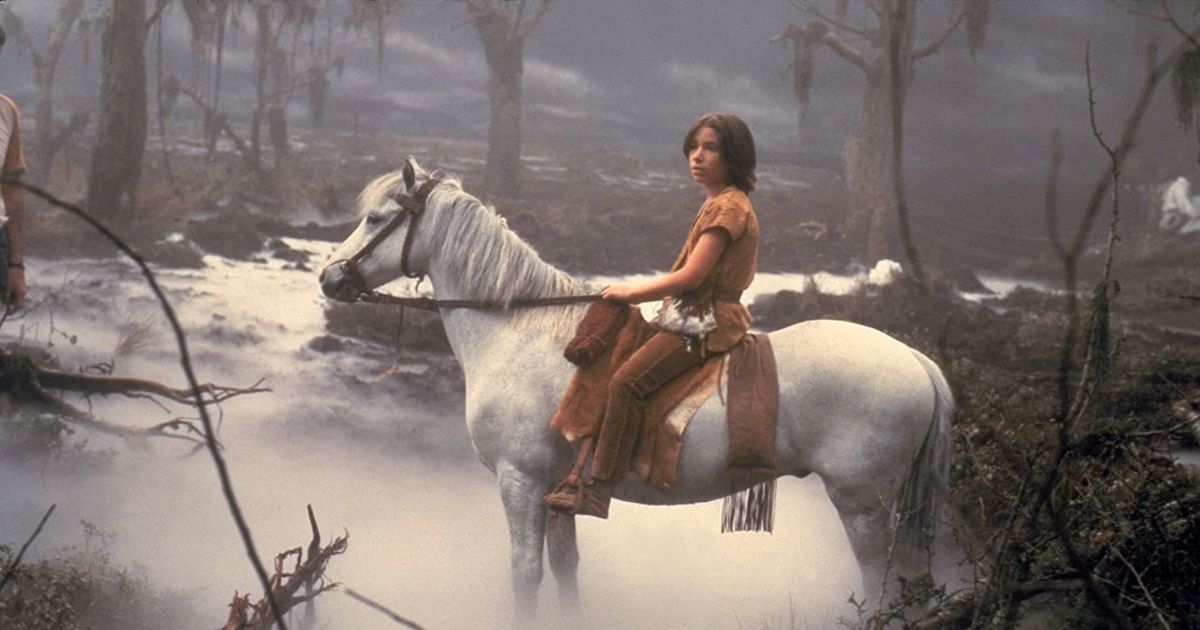 Released in 1984, The NeverEnding Story is a fantasy film directed by Wolfgang Petersen in his first English-language film. It is based on Michael Ende's 1979 novel of the same title and stars Noah Hathaway, Barret Oliver, Tami Stronach, Patricia Hayes, Sydney Bromley, Gerald McRaney, Moses Gunn, and Alan Oppenheimer.
The film follows a boy who finds a magical book detailing the story of a young warrior who is tasked with stopping the dark force, the Nothing, from engulfing the world of Fantasia. The NeverEnding Story is the first in the series, adapting only the first half of the book. The second half was used as a rough basis for the second film, released in 1990. The third film, released in 1994, has an original plot not based on the book.
16
The Karate Kid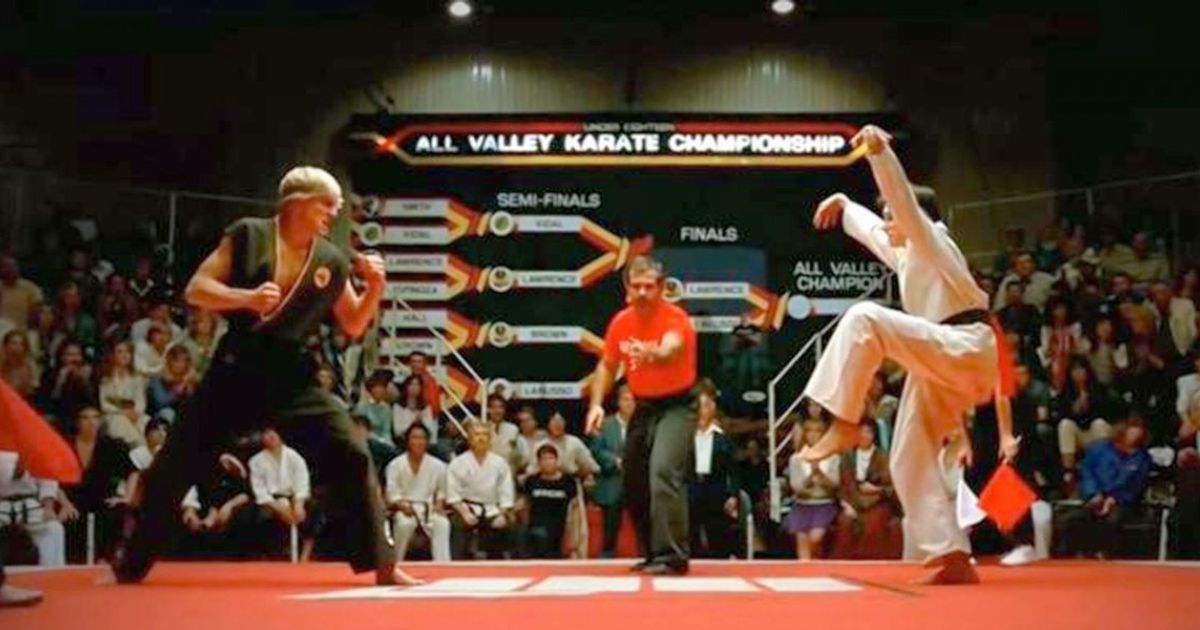 The Karate Kid is a 1984 martial arts drama film starring Ralph Macchio, Pat Morita, Elisabeth Shue, and William Zabka. The first in the franchise, the film follows Daniel LaRusso, an Italian American teenager who moves with his widowed mother to Los Angeles. LaRusso experienced harassment from his new bullies, including Johnny Lawrence, the ex-boyfriend of LaRusso's love interest, Ali Millis. As a result, LaRusso learns karate from a handyman and war veteran named Mr. Miyagi so he can learn to defend himself and compete in a karate tournament against his bullies.
The Karate Kid saw three sequels between 1986 and 1994. In 2010, a remake with a similar storyline but different characters was released, and a sixth film is scheduled to release in 2024. In 2018, a series titled Cobra Kai was released on Netflix, which follows a continuation of the universe that the original films of the 80s and 90s created, but three decades later.
15
Stand by Me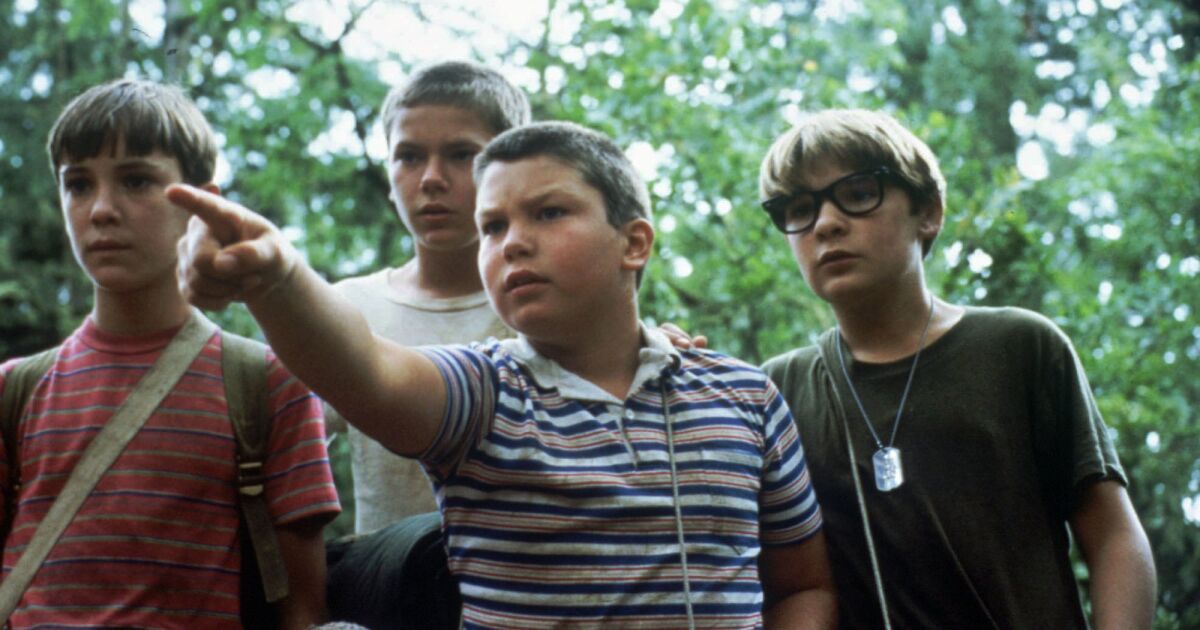 Released in 1986, Stand by Me is a coming-of-age drama based on Stephen King's 1982 novella, The Body. The title comes from Ben E. King's song of the same name. Set in 1959 and taking place in the fictional town of Castle Rock, Oregon, Stand by Me follows four boys who go on a hike to find the body of a missing boy. Wil Wheaton, River Pheonix, Corey Feldman, and Jerry O'Connell star as Gordie Lachance, Chris Chambers, Teddy Duchamp, and Vern Tessio, respectively, with Kiefer Sutherland as John "Ace" Merrill, a local bully.
14
Raiders of the Lost Ark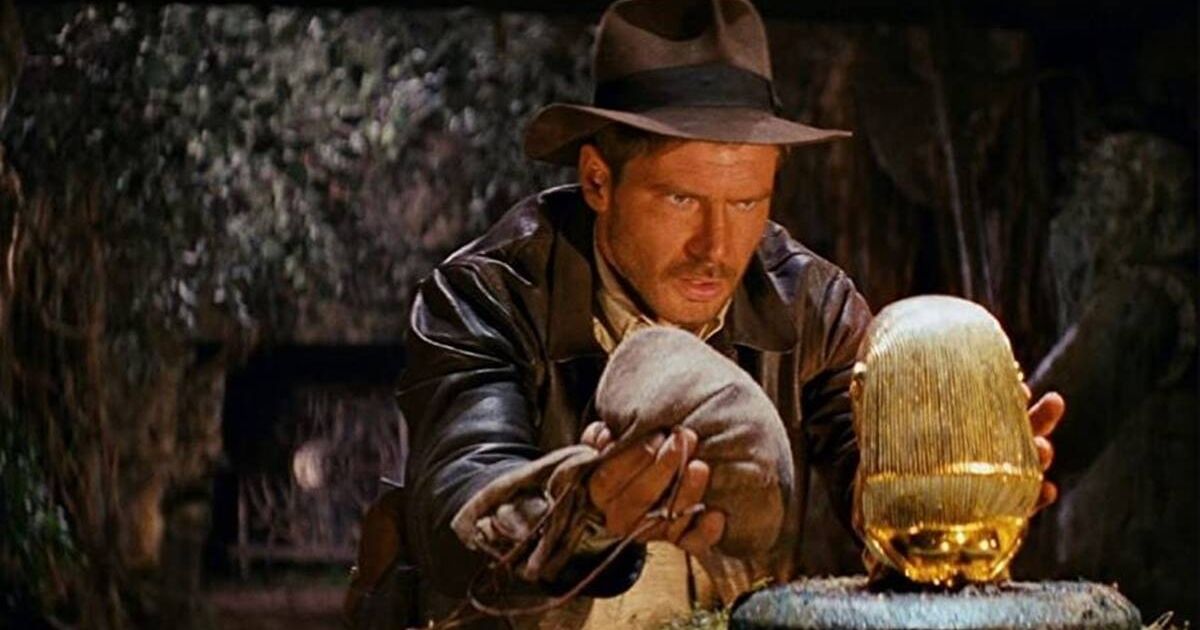 Raiders of the Lost Ark is a 1981 action-adventure film directed by Steven Spielberg and based on a story by George Lucas and Philip Kaufman. It is the first in the Indiana Jones franchise and stars Harrison Ford as Indiana Jones, with Karen Allen and Paul Freeman. The film follows a globetrotting archaeologist racing against Nazi German forces in 1936 as he tries to uncover the long-lost Ark of the Covenant, which is rumored to make an army invincible. Since its release, there have been four more films, with the last one released on May 18, 2023.
13
Honey, I Shrunk the Kids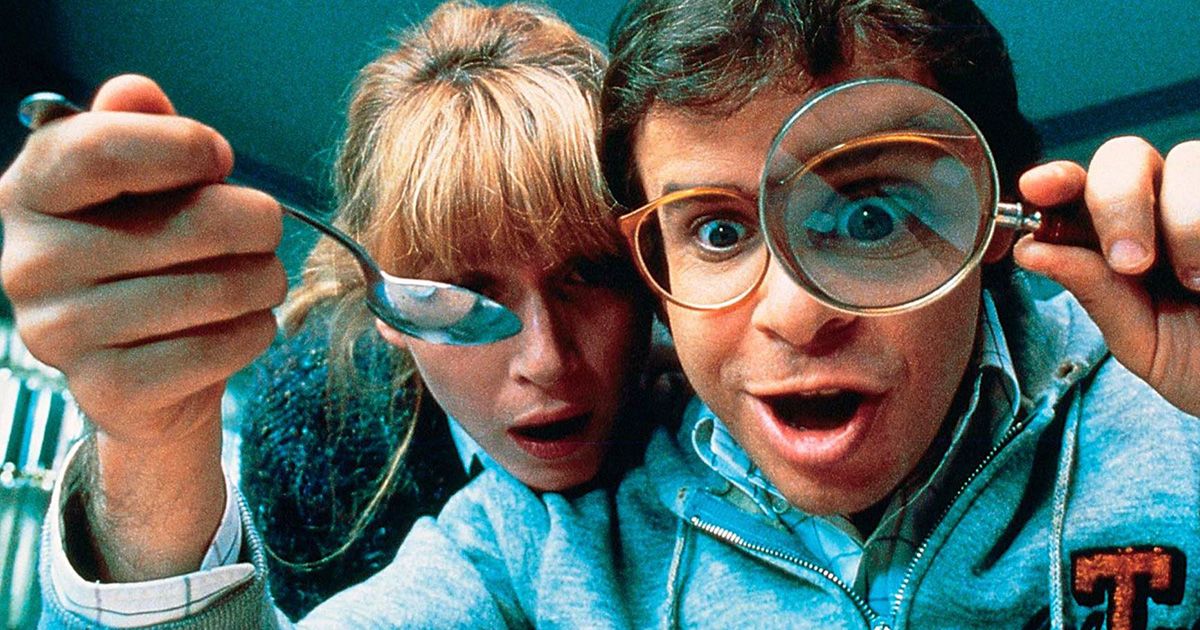 Starring Rick Moranis, Matt Frewer, Marcia Strassman, and Kristine Sutherland, Honey, I Shrunk the Kids is a comic science fiction film released in 1989. The film follows a struggling inventor who accidentally shrinks his kids and his neighbors' kids down to miniature size. After being accidentally thrown out with the trash, they must work together and make their way back through the backyard wilderness filled with dangerous insects and other hazards. The film was an unexpected box office success and became the highest-grossing live-action Disney film for five years.
12
The Princess Bride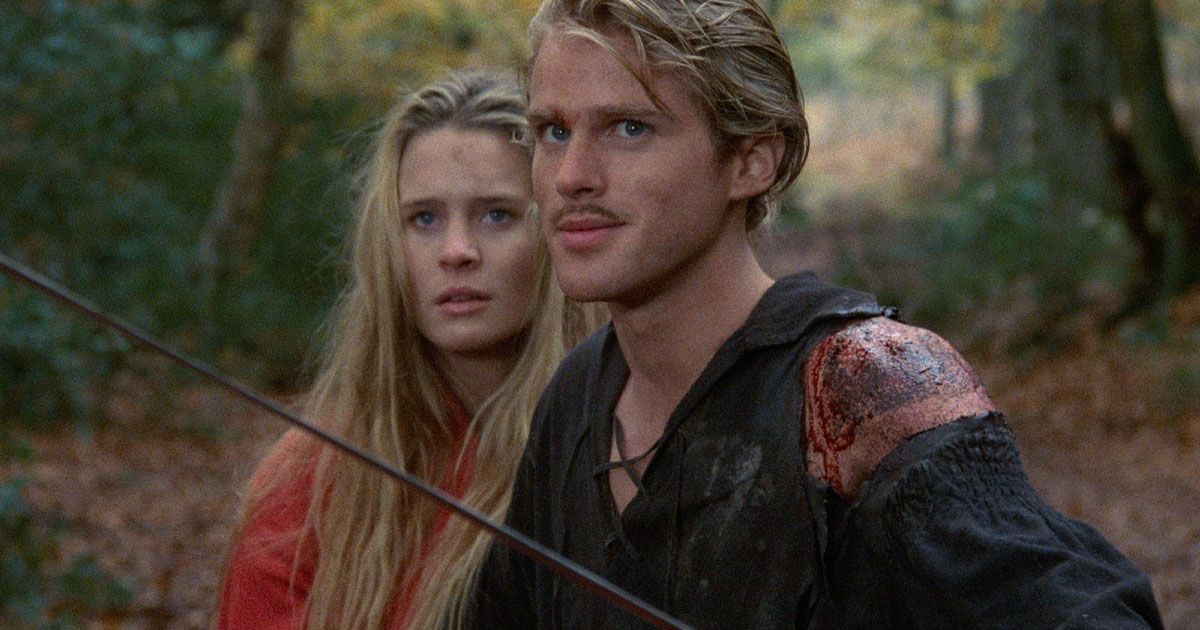 The Princess Bride is a fantasy adventure comedy film that was released in 1987. The film stars Cary Elwes, Robin Wright, Mandy Patinkin, Chris Sarandon, Wallace Shawn, Andre the Giant, and Christopher Guest. The film is adapted from William Goldman's 1973 novel of the same name and tells the story of a swashbuckling farmland named Westley who sets out to rescue his true love, Princess Buttercup from the horrible Prince Humperdinck, with the help of the friends he made along the way. While the film saw modest success at the box office, it has since gained a cult following and is considered one of the best movies of the 80s.
11
Gremlins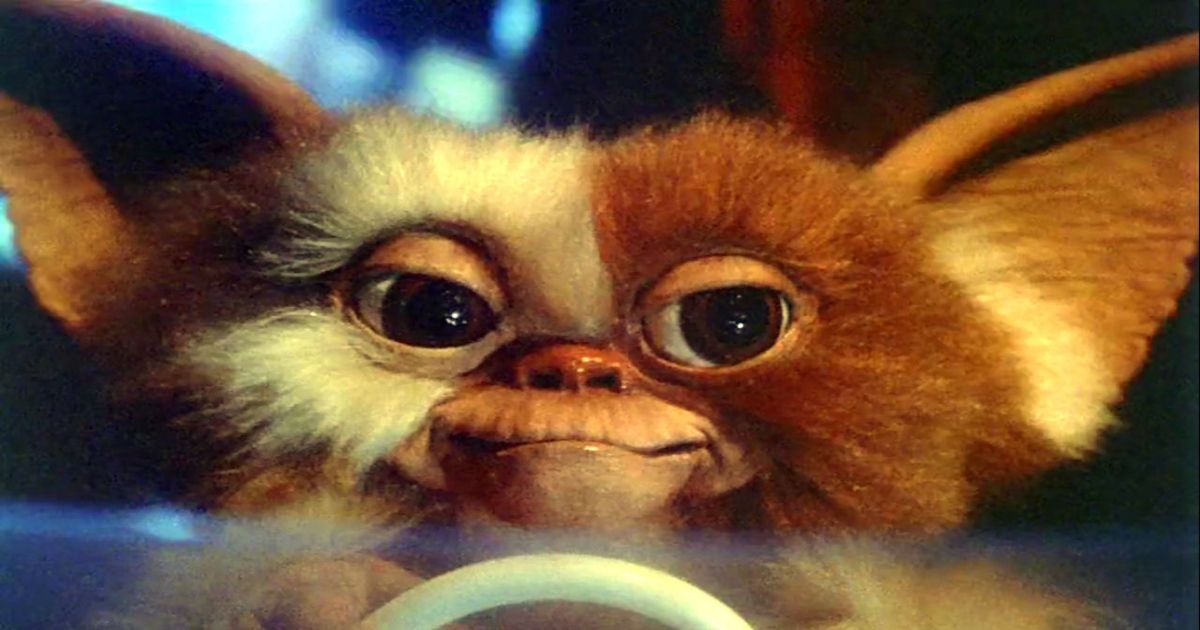 Gremlins is a 1984 comedy horror film starring Zach Galligan, Phoebe Cates, Hoyt Axton, Polly Holliday, and Frances Lee McCain, with Howie Mandel voicing Gizmo, the main mogwai character. The film is inspired by legends of mischievous creations called gremlins in the British Royal Air Force going back to World War II.
The story follows a young man who receives a strange creature as a pet with a set of rules to always follow. However, he breaks the rules and the creature spawns other creatures who transform into small, destructive, mischievous monsters that wreak havoc on their own on Christmas Eve. Remember, never feed them after midnight.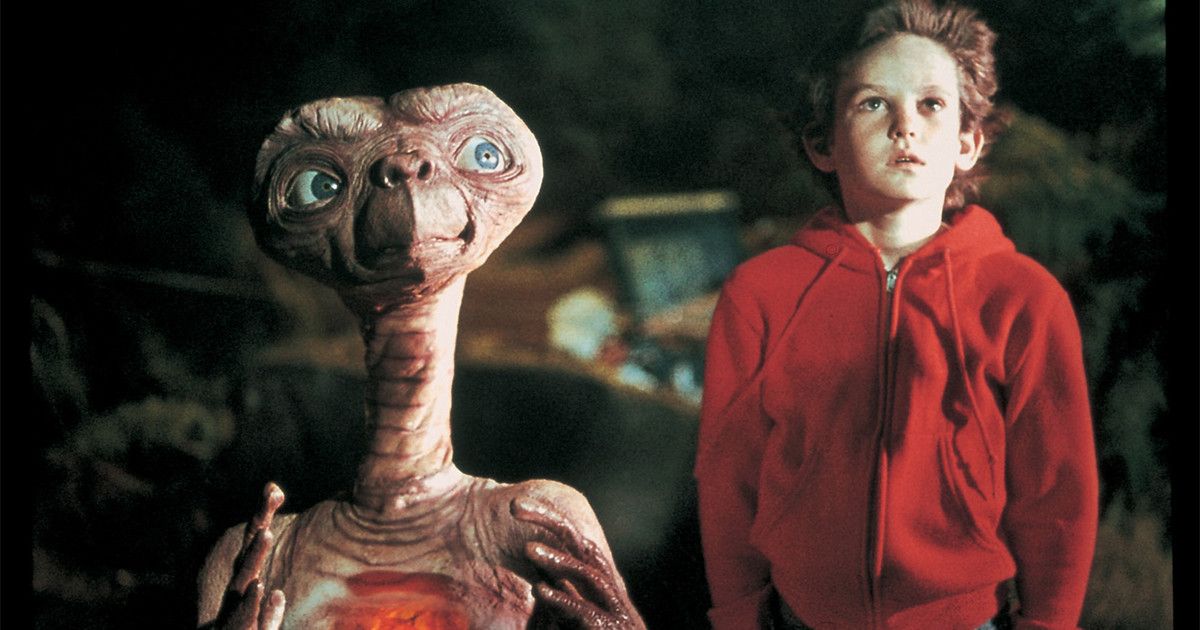 Often simply dubbed E.T., E.T. the Extra-Terrestrial is a 1982 science fiction film produced and directed by Steven Spielberg. The film follows the story of Elliott, a boy who befriends an extraterrestrial left behind on Earth. Along with his friends and family, Elliott must find a way to send E.T. back home, while protecting him from government agents.
E.T. stars Dee Wallace, Henry Thomas, Peter Coyote, Robert MacNaughton, and Drew Barrymore. The film was a blockbuster, surpassing Star Wars as the highest-grossing film of all time until Spielberg's Jurassic Park surpassed it in 1993.
Related: 10 Greatest Made-for-TV Movies of the '80s
9
The Empire Strikes Back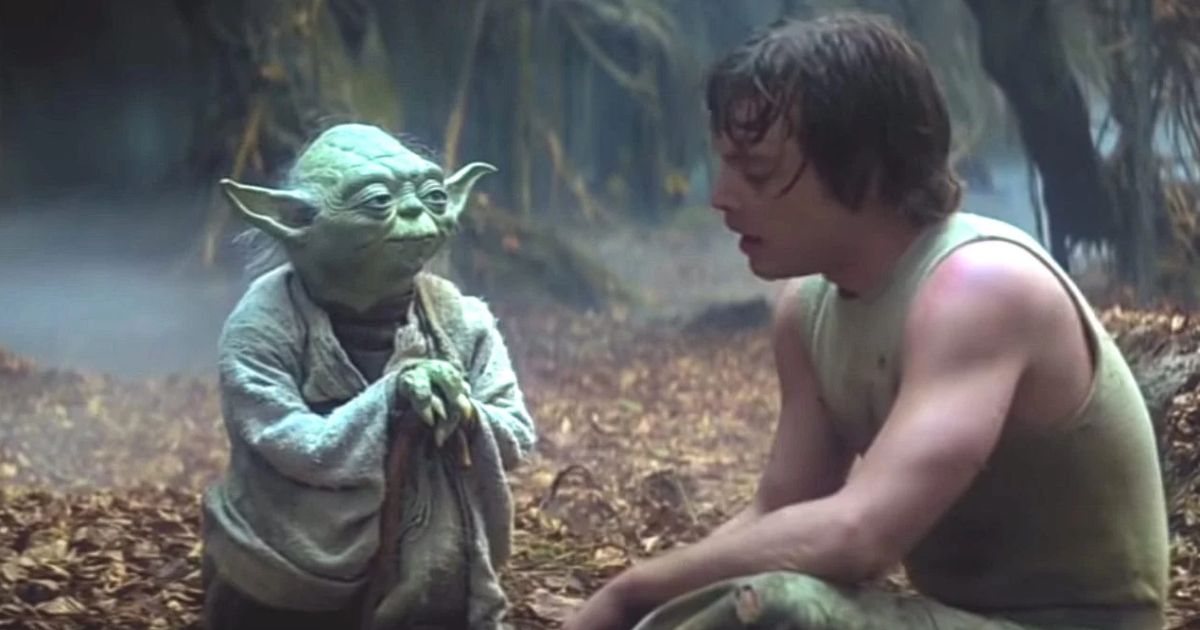 Star Wars: Episode V – The Empire Strikes Back is a 1980 epic space opera film based on the story by George Lucas. It is the sequel to A New Hope, the second film in the series and the fifth chronological chapter of the Skywalker Saga. The film takes place three years after A New Hope, detailing the battle between the Galactic Empire, led by Emperor Palpatine, and the Rebel Alliance, led by Princess Leia.
Luke Skywalker is training to master the Force, so he can confront and defeat the powerful Sith lord, Darth Vader. The ensemble cast consists of Mark Hamill, Harrison Ford, Carrie Fisher, Billy Dee Williams, Anthony Daniels, David Prowse, Kenny Baker, Peter Mayhew, and Frank Oz.
8
Uncle Buck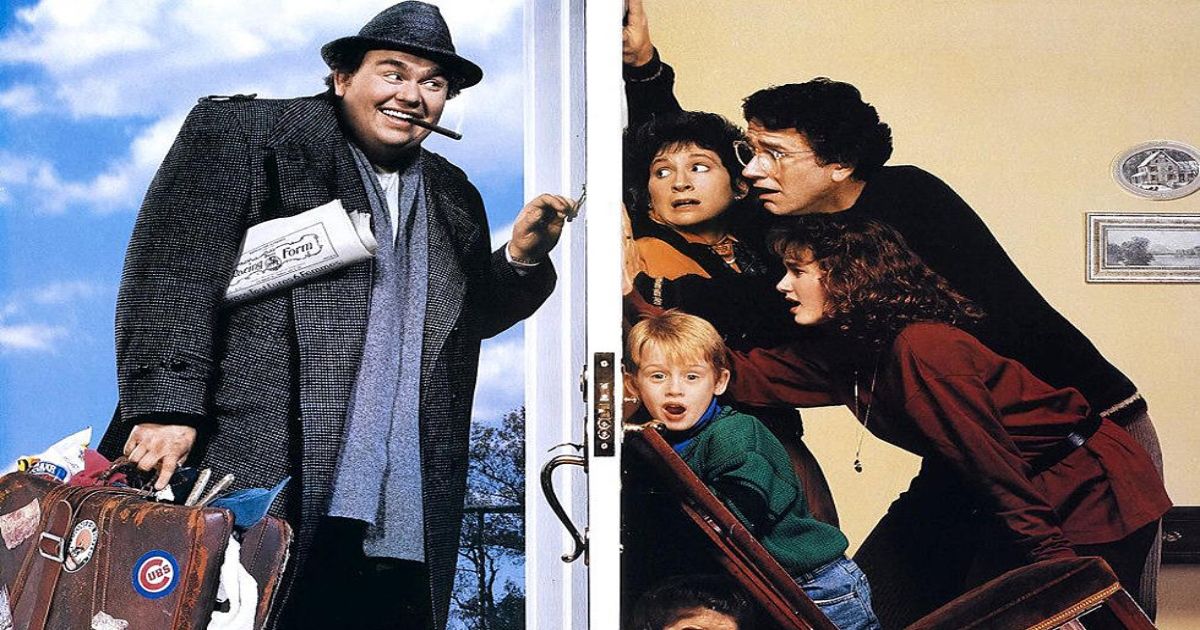 Starring John Candy and Amy Madigan, Uncle Buck is a comedy film released in 1989. The film follows a bachelor, Buck Russell, who babysits his brother's kids, 15-year-old Tia, eight-year-old Miles, and six-year-old Maizy, while he and his wife are away. Upon arriving at his brother's home, Buck quickly befriends Maizy and Miles, while Tia remains distant and rebellious, and learns that he has been cropped out of every photo. The film was met with mixed reviews from critics upon release.
7
Beetlejuice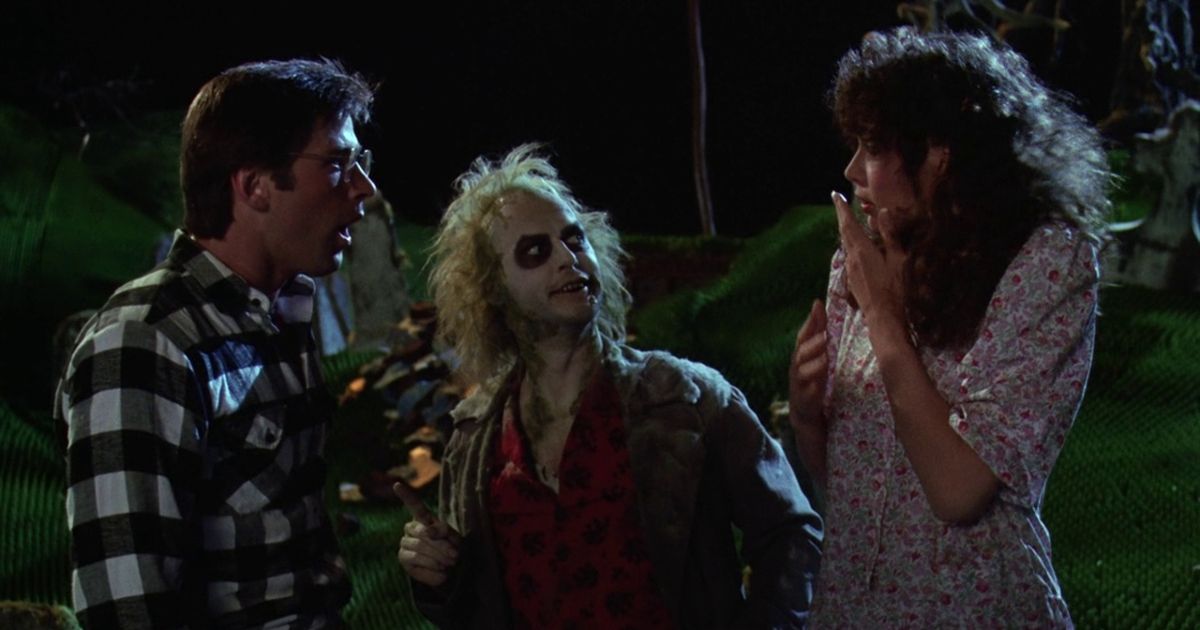 Directed by Tim Burton, Beetlejuice is a fantasy horror comedy film released in 1988, and starring Alec Baldwin, Geena Davis, Jeffrey Jones, Catherine O'Hara, Winona Ryder, and Michael Keaton. The film follows a recently deceased couple who contacts an obnoxious and devious bio-exorcist named Beetlejuice to scare away the ghosts haunting their former home.
The film was a critical and commercial success, spawning an animated television series, video games, and a stage musical. A sequel was officially announced in May 2023, with a theatrical release date set for September 2024.
6
Short Circuit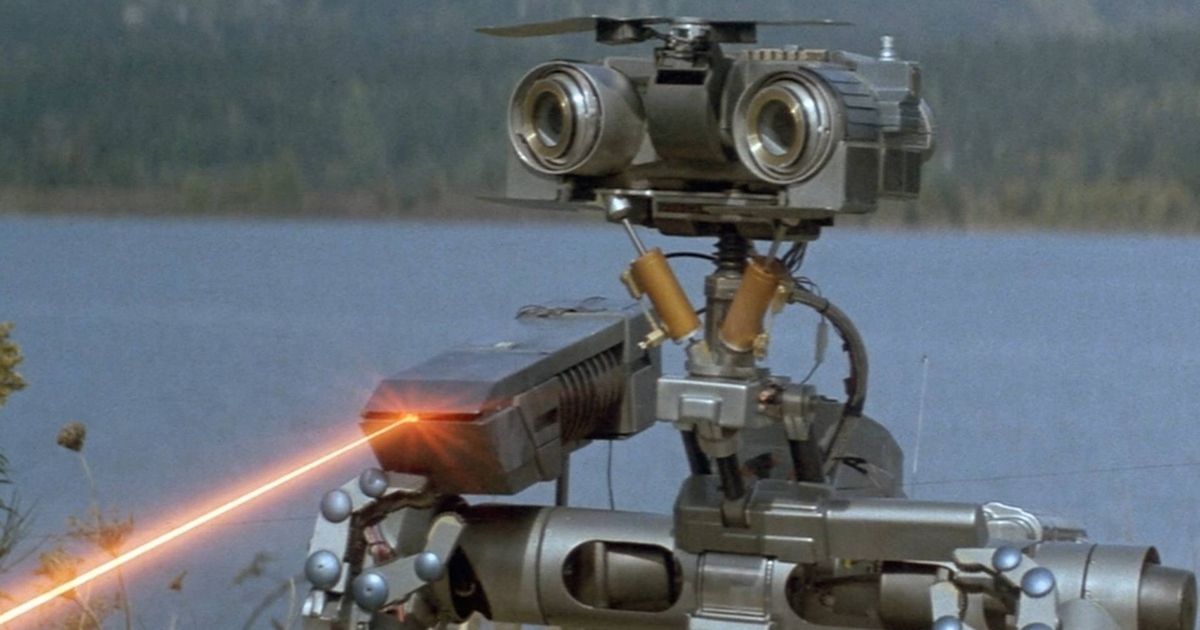 Short Circuit is a science fiction comedy film released in 1986 and directed by John Badham. Starring Ally Sheedy, Steve Guttenberg, Fisher Stevens, Austin Pendleton, G. W. Bailey, and Tim Blaney, the film follows an experimental military robot who gains human-like intelligence after being struck by lightning. It then escapes the facility to learn more about the world. With the help of a young woman, the robot tries to evade capture while convincing his creator that he has become self-aware and conscious.
5
Big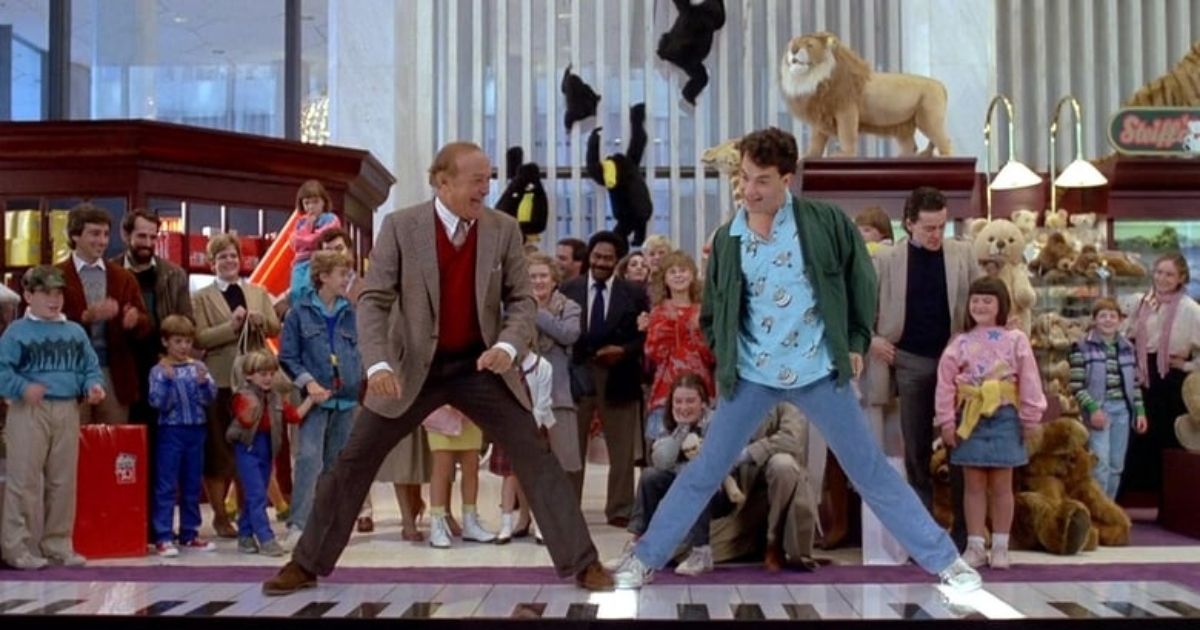 Starring Tom Hanks, Big is a fantasy comedy-drama film released in 1988. The film follows Josh Baskin, a pre-adolescent boy who wishes to be "big," and is then transformed physically into an adult. After waking up the next morning as a full-grown adult, Josh is kicked out of his home and must rent a room and get a job to pay for his expenses. While doing so, he must find the fortune-telling machine that made his wish come true, so he can undo it.
4
The Little Mermaid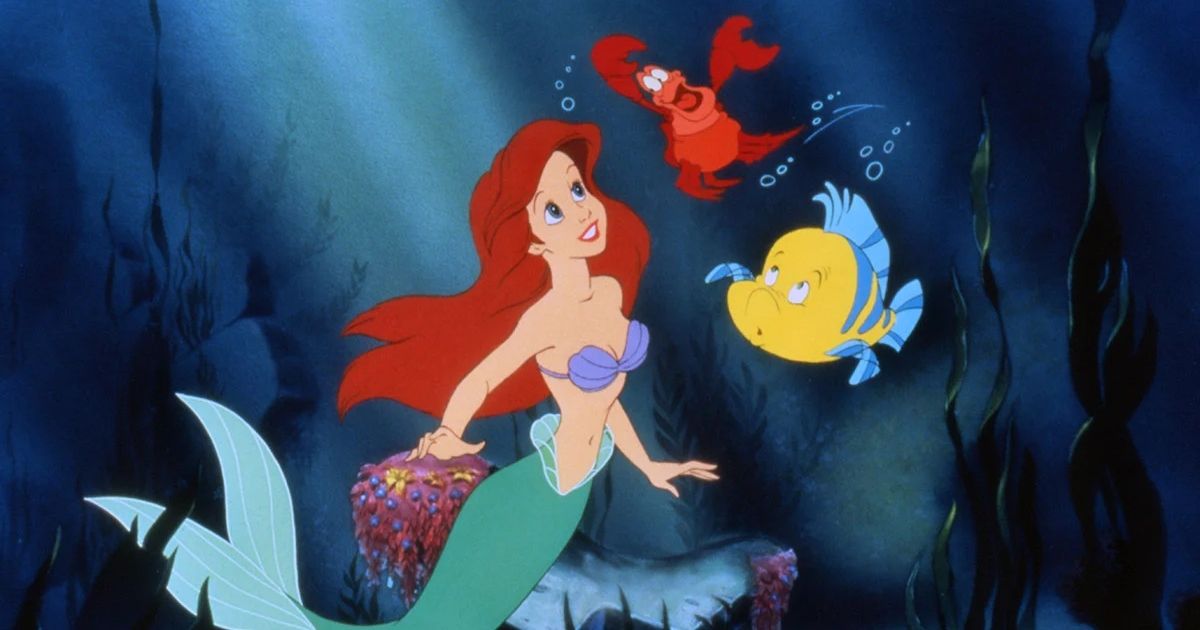 The Little Mermaid is an animated musical fantasy film released in 1989 by Walt Disney Pictures. It is the 28th Disney animated feature film, based on a fairy tale of the same title by Hans Christian Andersen. Rene Auberjonois, Christopher Daniel Barnes, Jodie Benson, Pat Carroll, Paddi Edwards, Buddy Hackett, Jason Marin, Kenneth Mars, Ben Wright, and Samuel E. Wright provide their voices for the film.
It follows a teenage mermaid princess named Ariel who wants to become a human and ends up falling in love with a human prince. She makes a deal with the sea witch, Ursula, to become human and be with him – though it comes with a price.
3
Who Framed Roger Rabbit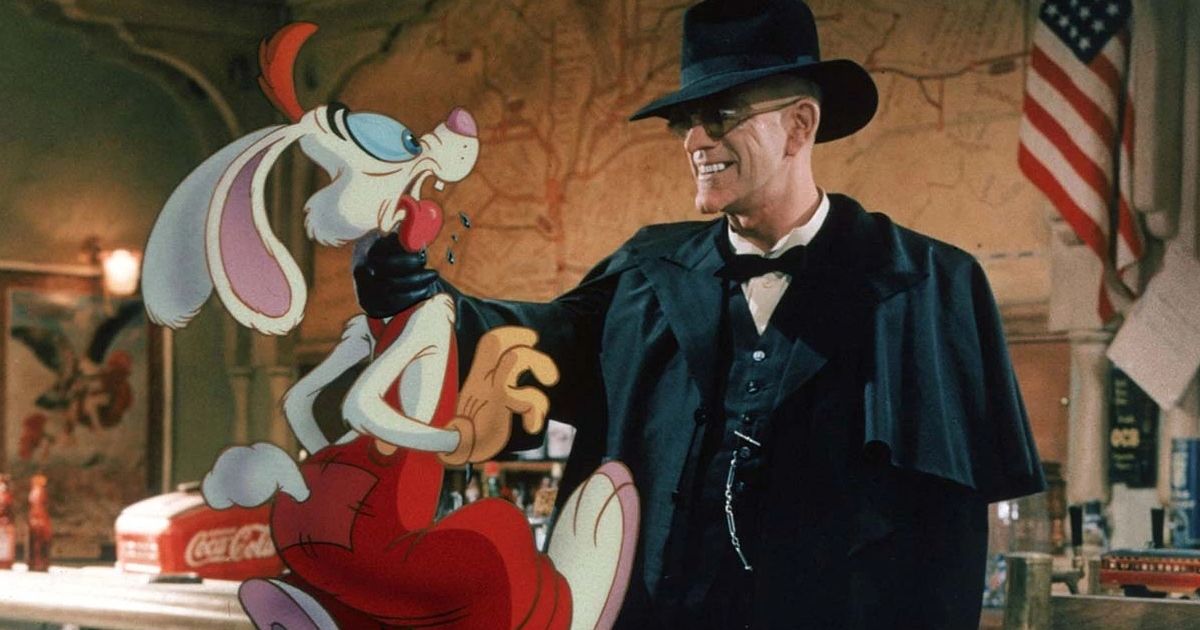 Who Framed Roger Rabbit is a fantasy comedy film released in 1988 and is loosely based on Gary K. Wolf's 1981 novel Who Censored Roger Rabbit. The film stars Bob Hoskins, Christopher Lloyd, Stubby Kaye, and Joanna Cassidy, with Kathleen Turner and Charles Fleischer providing their voices.
Who Framed Roger Rabbit combines live-action and animation and is set in an alternate history Hollywood in 1947, where humans and cartoon characters co-exist. The film follows Eddie Valiant, a toon-prejudiced private investigator who must help exonerate Roger Rabbit after he is framed for murder.
2
The Land Before Time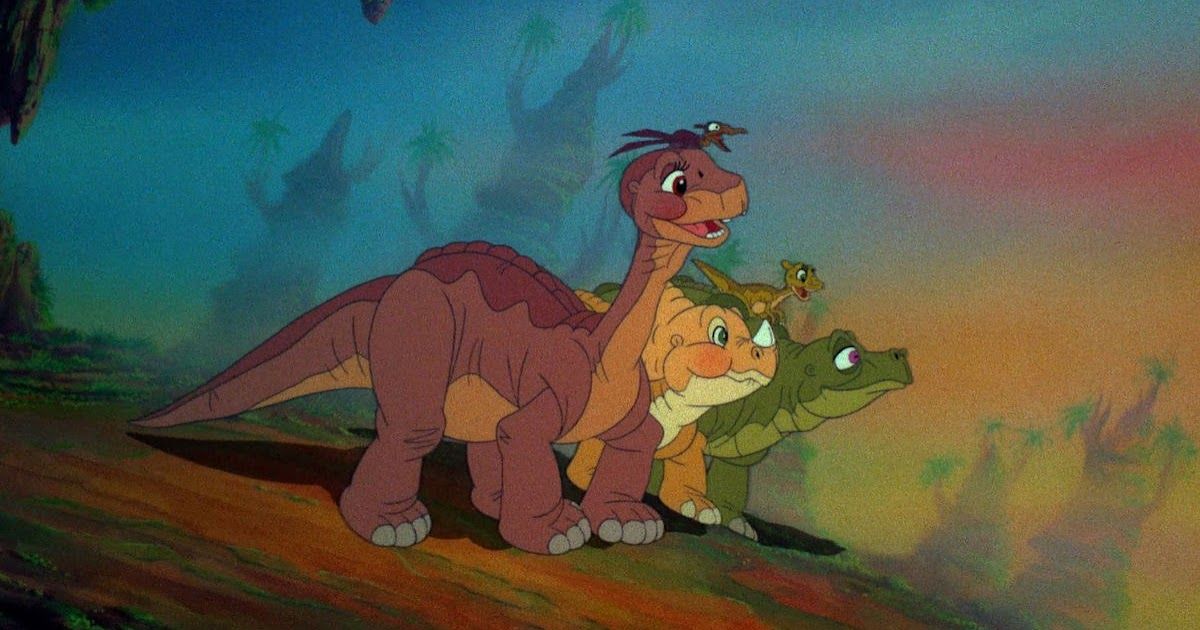 The Land Before Time is an animated adventure film released in 1988, featuring the voices of Gabriel Damon, Candace Hutson, Judith Barsi, and Will Ryan, with narration provided by Pat Hingle. The film follows a young Apatosaurus named Littlefoot who ends up alone after his mother is attacked and killed by a Tyrannosaurus Rex while they're fleeing famine and upheaval.
Littlefoot must head to the Great Valley without his mother but meets four young companions: Ducky, a Saurolophus, Petrie, a Pteranodon, Cera, a Triceratops, and Spike, a stegosaurus. The five little dinosaurs must make their way while dealing with a lack of food, dangerous obstacles, and vicious carnivores. The Land Before Time is the first in the franchise, with thirteen sequels following.
1
The Fox and the Hound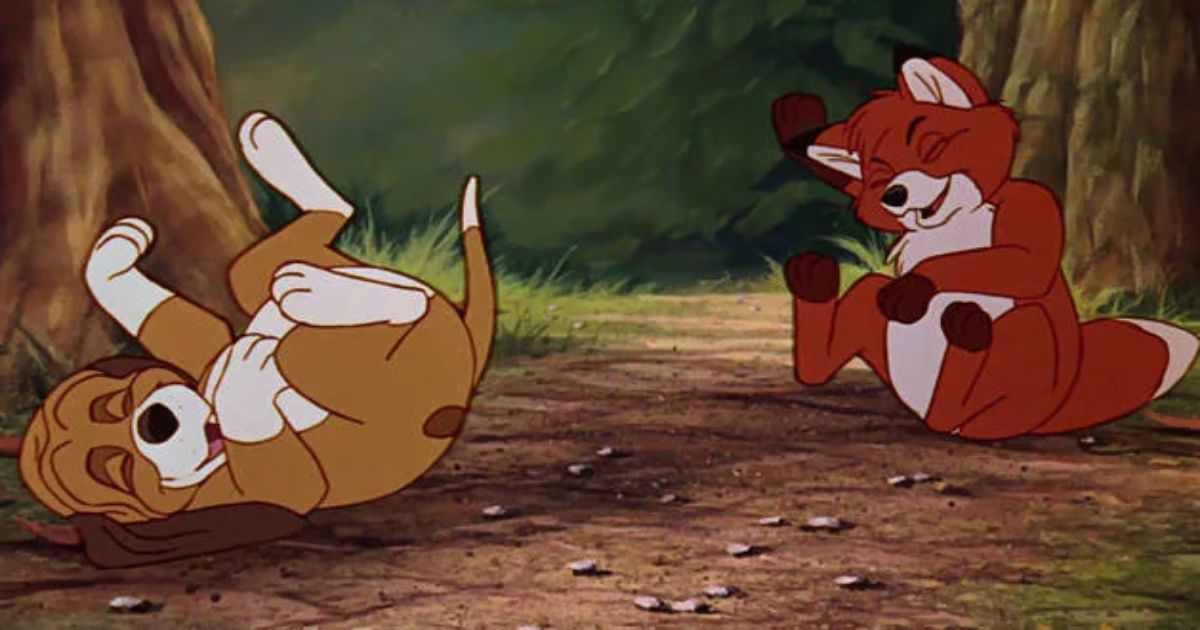 Produced by Walt Disney Productions, The Fox and the Hound is an animated buddy drama film released in 1981. It is the 24th Disney animated feature and, like The Little Mermaid, is loosely derived from a novel, Daniel P. Mannix's 1967 novel of the same name. The film follows a red fox named Tod and a hound dog named Copper who form an unlikely friendship despite their nature to be enemies, emerging instincts, and surrounding social pressures demanding them to be enemies. An immediate follow-up film, The Fox and the Hound 2, was released in 2006 directly-to-DVD.