Even now, when crime has become impossibly high-tech, and cybercrime keeps everyone on the alert, there remains something undeniably cinematic about a good ol' jewel heist. Is it because we think of jewel thieves as a fashionable cut above their bank robbing counterparts? Is it the fact that brazen thieves think nothing of hitting prestigious boutiques in broad daylight? Is it the glamour of the jewels themselves?
Whatever the attraction is, here are the 20 best jewel heist movies, featuring daring deeds, narrow escapes, high-stakes hijinks, and priceless gems.
20
The Pink Panther (1963)
Over the course of its eleven-film series, the Pink Panther movies become more synonymous with Peter Sellers (and in the reboot, Steve Martin) than with jewel heists, but Inspector Clouseau's first case, The Pink Panther, saw him hot on the trail of Sir Charles Lytton (David Niven), also known as "The Phantom", a notorious society jewel thief. Henry Mancini's classic score opens the film, and audiences are introduced to the Pink Panther: an enormous pink diamond characterized by a flaw that resembles a panther.
The gem belongs to the exiled Princess Dala (Claudia Cardinale), who is fending off a number of would-be suitors who may or may not be after the diamond, including Lytton, his nephew, and Clouseau himself. Director Blake Edwards and star Sellers were established as a powerhouse team, and the jewel theme reappeared in the fourth film in the series, The Return of the Pink Panther, which saw Christopher Plummer take over the role of the Phantom.
19
To Catch a Thief (1955)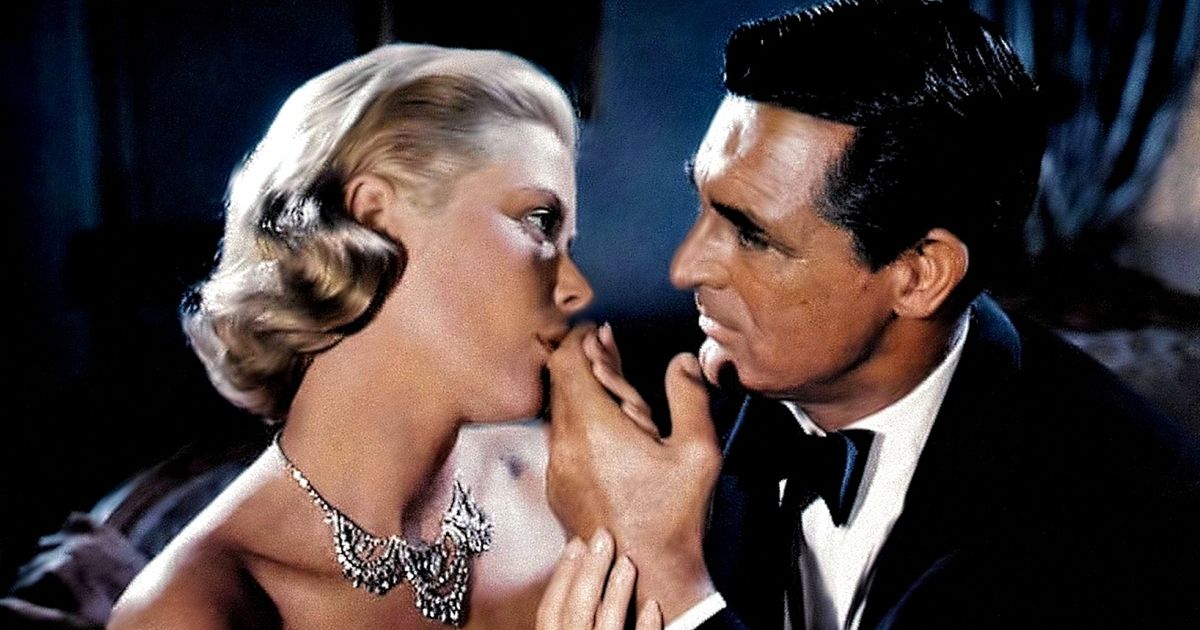 Hitchcock perfected the image of the elegant cat burglar in this romantic film starring Cary Grant and Grace Kelly. Grant is John Robie, a retired burglar vacationing on the French Riviera who is suspected of robbing wealthy tourists, and he realizes that the best way to prove his innocence is to catch the new burglar in the act. His plan is complicated when he falls for Frances Stevens (Grace Kelly), who, along with her mother, happen to have an awful lot of expensive jewelry.
The film is a study in opulence and with, with Grace Kelly decked out in Edith Head's finest, and crackling chemistry between the romantic leads.
Related: 10 Influential Early Heist Movies
18
Reservoir Dogs (1992)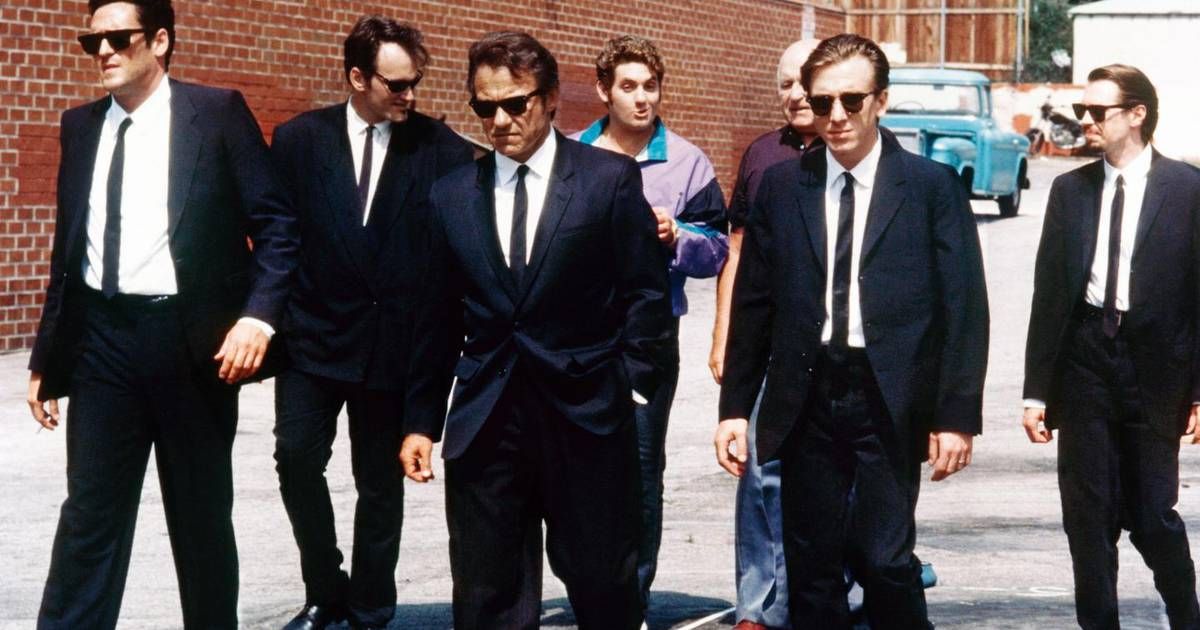 Quentin Tarantino took the concept of a jewel heist and took it down and dirty for his iconic debut feature. A crack team of low-life thieves (including one undercover cop) has been assembled to rob a strip mall jewelry store of its diamonds. Cleverly, the audience doesn't see the actual robbery; rather, its details are recounted later by the thieves in attempts to sort out exactly when and how the heist went haywire, with dead, injured, and kidnapped thieves, cops, and civilians.
We also never see the diamonds themselves as they are concealed in a bag; we just know that Mr. Pink (Steve Buscemi) flees the warehouse with them at the end. How far he gets is anybody's guess, though, as cops have surrounded the warehouse by the film's final shootout.
17
Rififi (1955)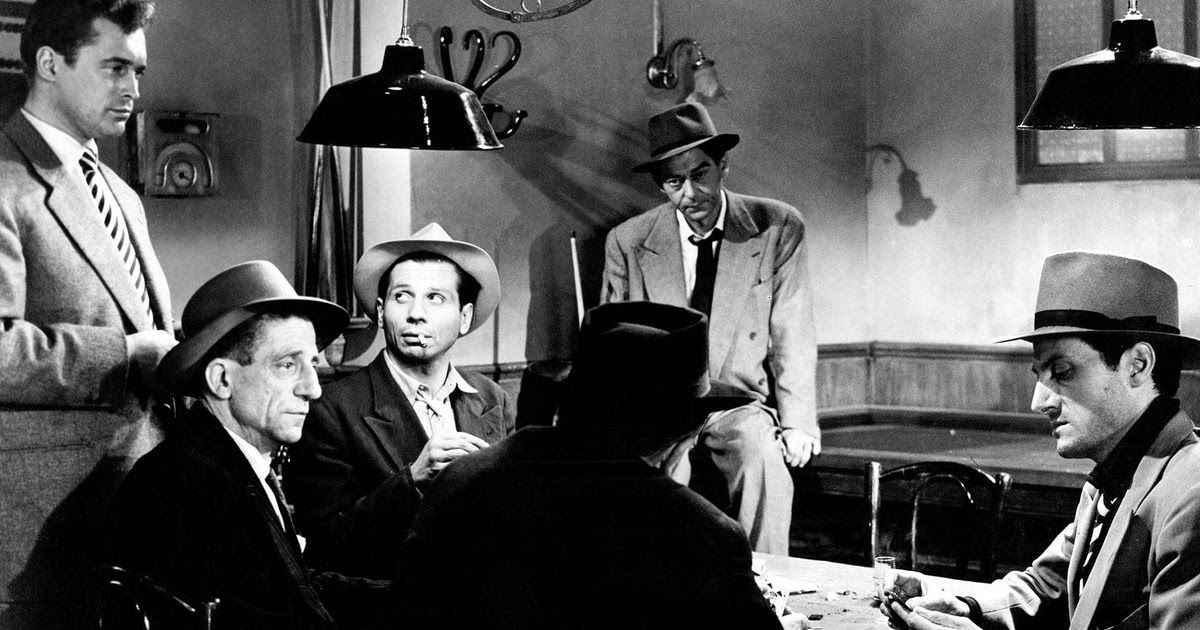 The burglary depicted in this classic French film was so influential that numerous thieves have attempted to imitate it over the years. A gang of four men break into a jewelry shop on Paris' Rue de la Paix through an upstairs apartment, and the key scene unfolds with almost no dialogue but a huge amount of suspense. The gang escapes cleanly from the scene, but their lives swiftly begin to fall apart when they try and fence the goods, which are already making national headlines. Greed tears apart relationships as the men fight forces within and without the group, and what started out as the perfect crime ends in catastrophe for each one of the thieves.
16
Thief (1981)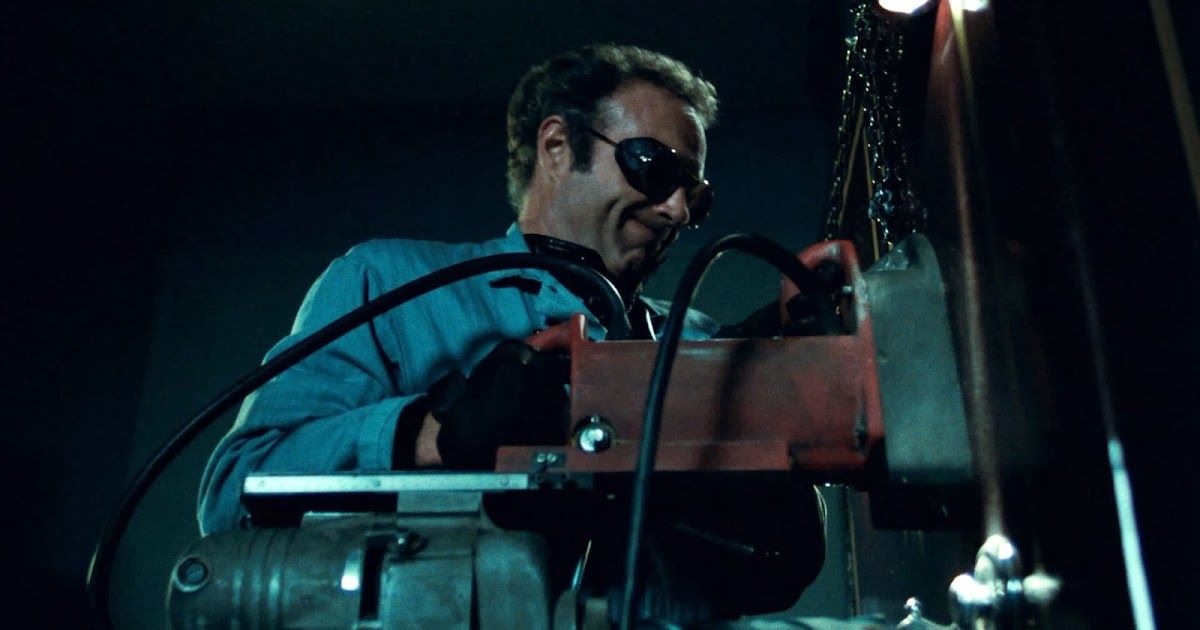 Michael Mann teamed up with James Caan for his directorial feature debut, the story of Frank, a jewel thief who has parlayed his success into several legitimate businesses to hide his real work. Frank is hoping to start a family with a woman named Jessie (Tuesday Weld), but decides to embark upon a big heist for a shady business associate named Leo, a man who has already proven untrustworthy. Leo aids Frank and Jessie in procuring a baby on the black market when they are unable to legally adopt, but unsurprisingly, when Frank carries out the big hit, Leo shortchanges him on his share, and Frank resorts of violence. It's a dark and stylish neo-noir, with a brief yet enjoyable appearance from Willie Nelson as Frank's mentor.
15
Uncut Gems (2019)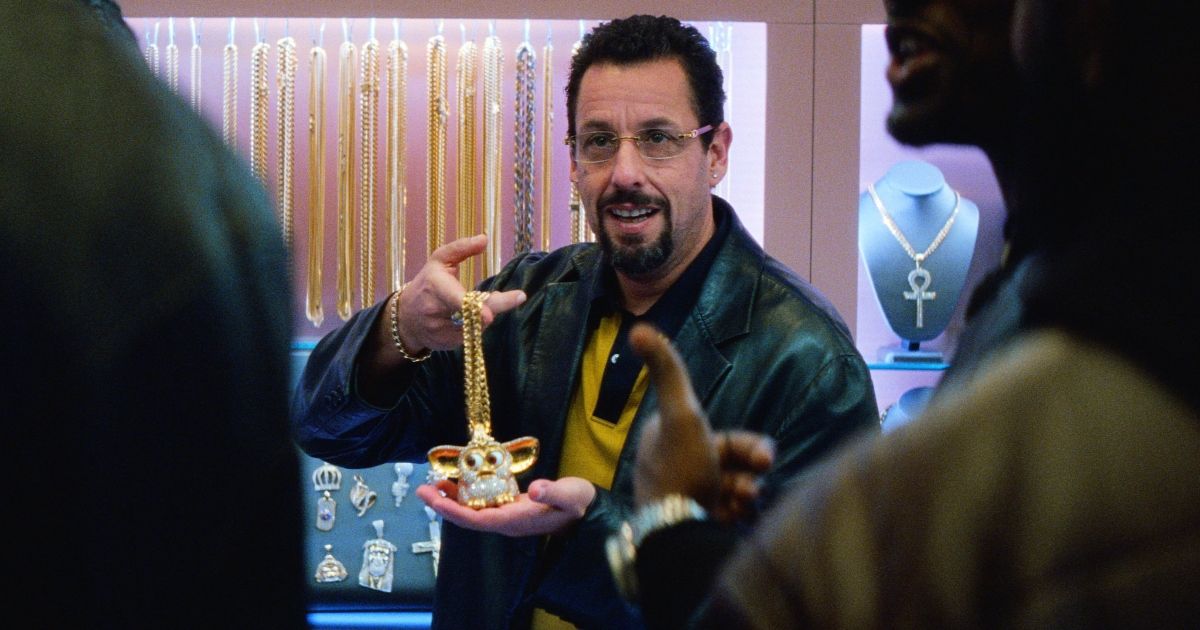 Adam Sandler wowed critics as diamond dealer Howard in this nerve-jangling film from the Safdie brothers. Although not a traditional jewel heist film, the plot involves Howard's less-than-legal obtaining of a black opal, his temporary trade of it for a championship ring with an NBA player he's trying to impress, an auction meant to save him that goes fantastically wrong, and the high-risk gambling that accompanies nearly every plot twist. Howard moves between the upper and lower echelons of the diamond district, rubbing shoulders and starting fights in back rooms with bulletproof glass cages and fast-dealing, faster-talking men. It's an anxiety-producing peek inside a world where someone is always looking to buy, sell, or trade, and everything is for sale.
14
Ocean's 8 (2018)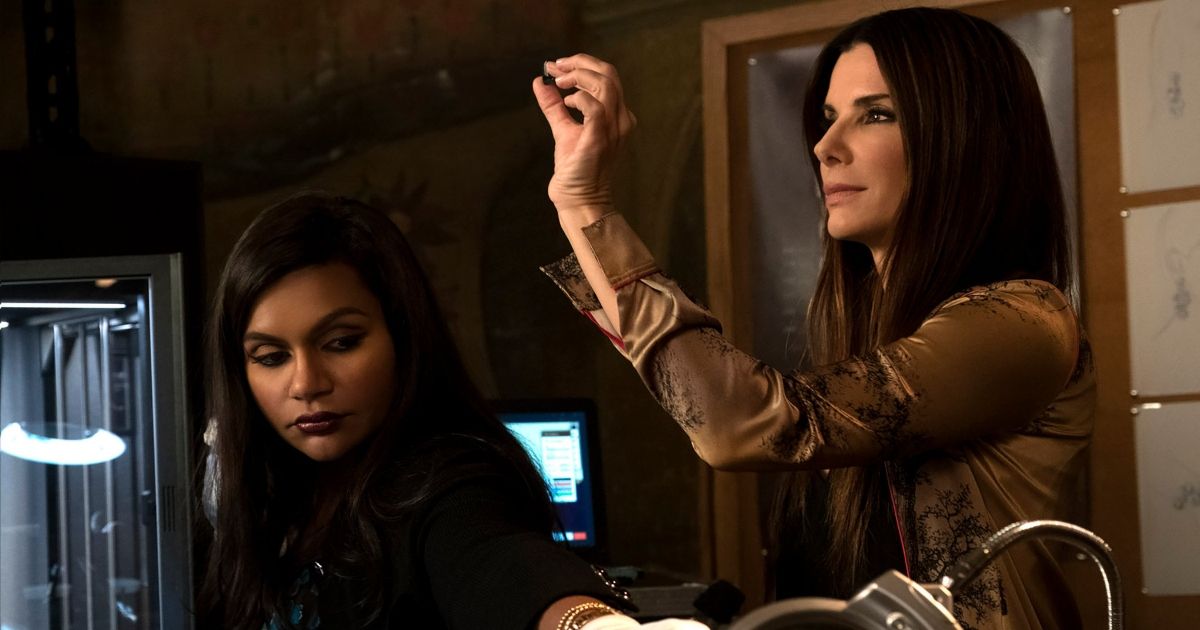 This jewel heist film is notable for its stellar all-female cast, including Sandra Bullock, Cate Blanchett, Mindy Kaling, Helena Bonham Carter, and Rihanna. It's a spin-off of Steven Soderbergh's Ocean trilogy, with Bullock leading the cast as Debbie Ocean, the younger sister of the trilogy's Danny Ocean (George Clooney). A con artist, she gathers a team of friends and associates, among them a hacker, pickpocket, fence, and jewelry maker, to steal a $150 million Cartier necklace from around the neck of actress Daphne Kluger (Anne Hathaway) at the Met Gala. The film is heavy on twists, turns, and celebrity cameos, and received acclaim for its ensemble cast.
13
The Great Muppet Caper (1981)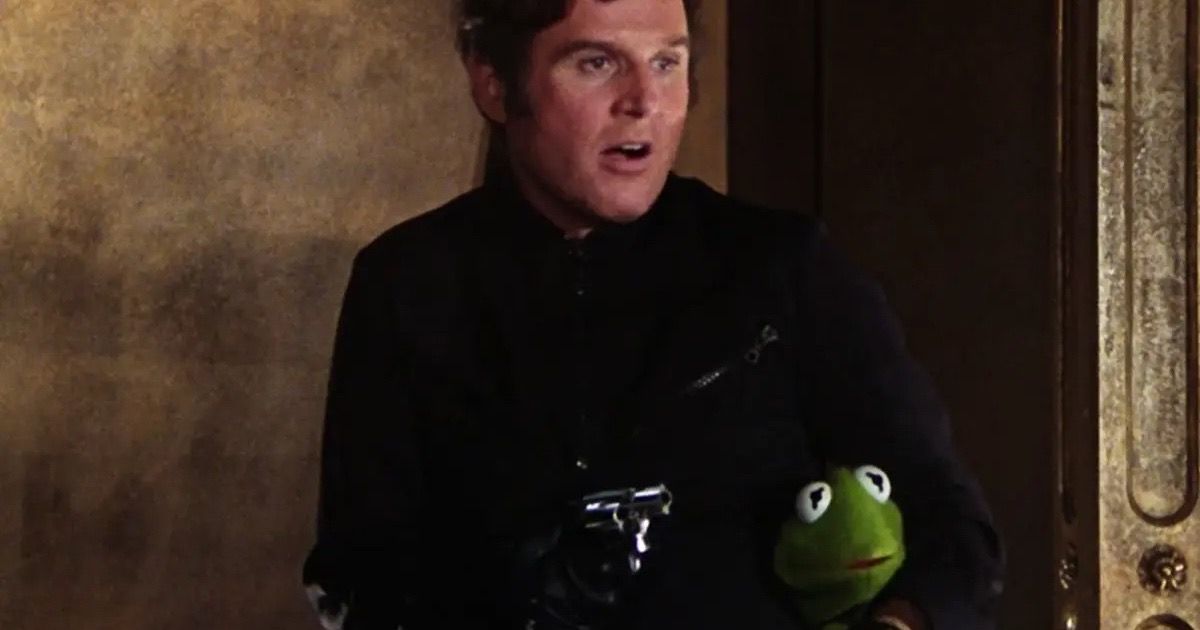 Kermit and Fozzie star as identical twin investigative reporters who relocate to London to report on a story they neglected to report on when it first happened: a jewel stolen from famous fashion designer Lady Holiday (Diana Rigg). Miss Piggy is also in London and scores a job as Lady Holiday's receptionist, at which point Kermit mistakes her for being Lady Holiday and promptly falls in love. But he's not the only one in love with Piggy; she's also caught the eye of Lady Holiday's roguish brother Nicky (Charles Grodin), who happens to be the jewel thief that Kermit and Fozzie are trying to find.
Despite being in love with her (and singing an incredibly romantic song about her during a synchronized swimming fantasy scene), Nicky frames Piggy, who ends up in jail and must escape at the same time as the rest of the gang are attempting to thwart Nicky and his gang of models, who are trying to steal Lady Holiday's fabulous Baseball Diamond.
Related: The 13 Most Underrated Heist Films Ever Made
12
Le Cercle Rouge (1970)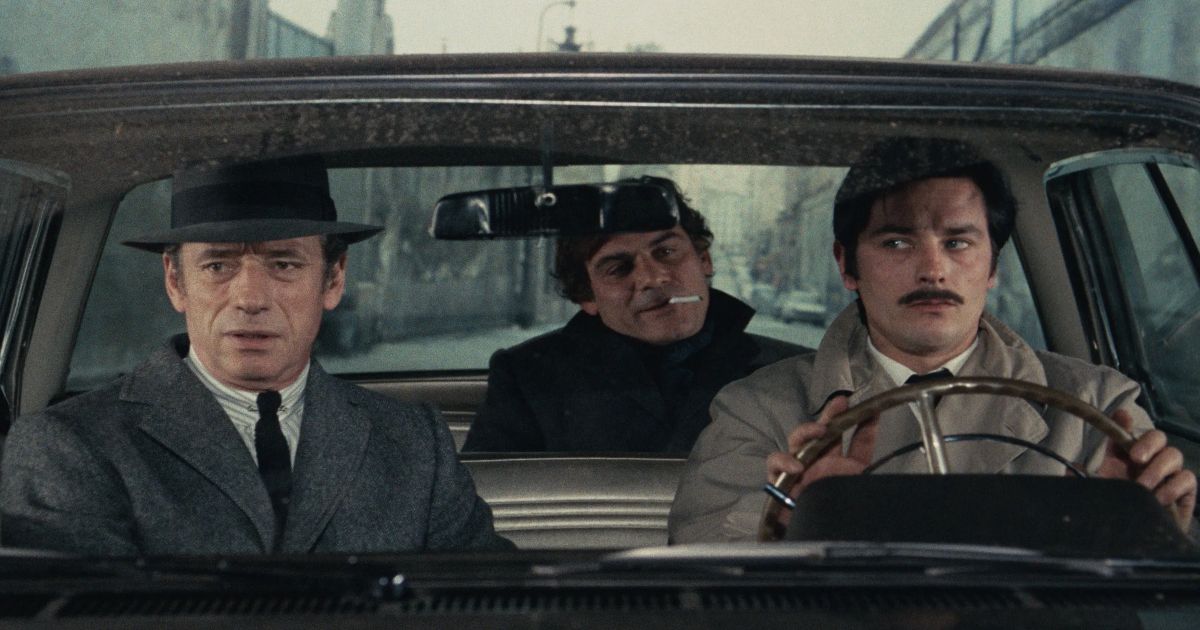 Filmed 15 years after Rififi (see above), it's easy to see the earlier film's influence on Jean-Pierre Melville's Le Cercle Rouge (in fact, Melville was initially slated to direct Rififi before it eventually ended up in the hands of Jules Dassin). There is again a nearly-silent heist scene at an upscale Parisian jewelry store, this time with three thieves, played by much bigger stars than their counterparts in Rififi: Alain Delon, Yves Montand, and Gian Maria Volonté. It's also in color, while its predecessor was black-and-white, but managed to pull off the same stark, cold outlook of men undone by greed.
11
Heist (2001)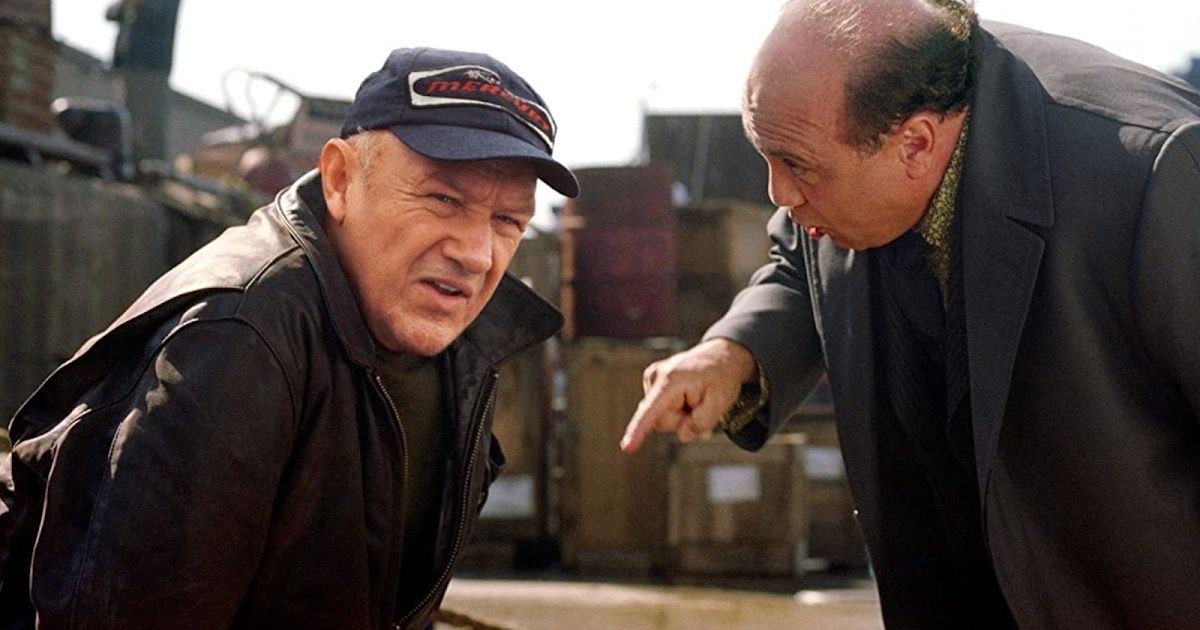 The 2001 film received praise for a cast featuring Gene Hackman, Danny DeVito, Delroy Lindo, and Sam Rockwell, under the direction of and with a script by David Mamet. Joe (Hackman) accidentally reveals his face during a jewel heist, and decides it's time to retire. Enter the handy trope of "one last job", which happens to be robbing an airplane of a large amount of gold. The hit is successful, but as often happens, betrayals begin to stack up. Mamet's dialogue takes an otherwise standard heist film and elevates it into something more.
10
A Fish Called Wanda (1988)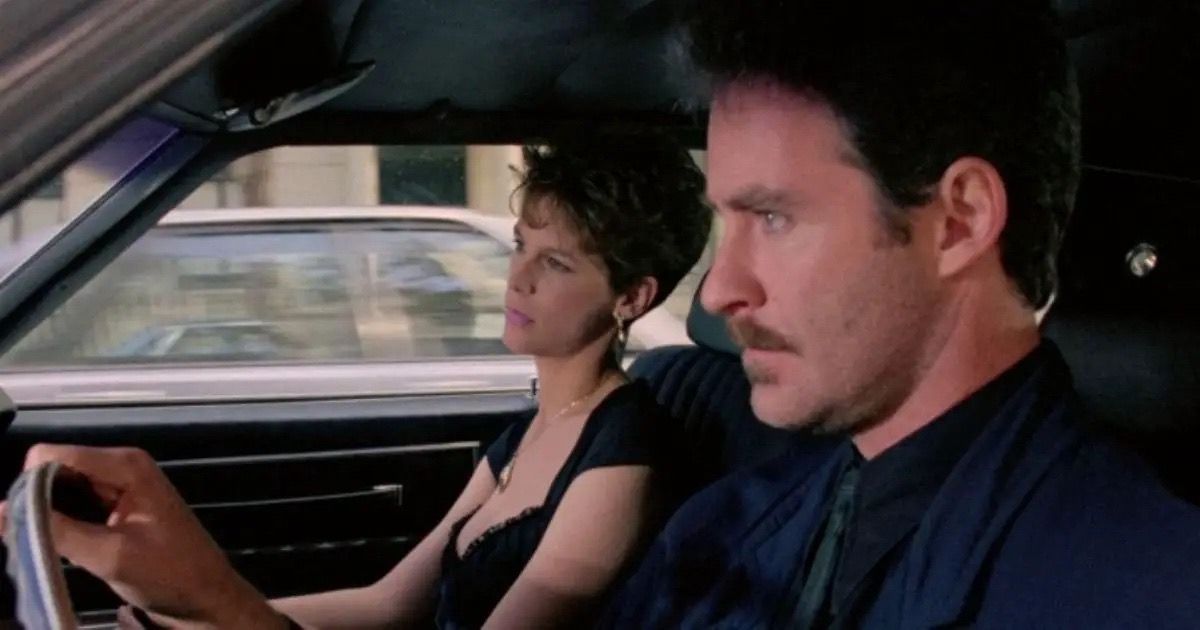 An immensely popular British comedy, A Fish Called Wanda abounds with crooks: Jamie Lee Curtis is the titular Wanda, a con artist, and Kevin Kline is a nasty weapons expert named Otto, who go in with a couple of British gangsters on a jewel heist, with plans of double-crossing on all sides. Enter John Cleese as the barrister for one of the criminals, who promptly falls for Wanda, much to the chagrin of Otto, who is Wanda's lover (but pretends to be her brother). The diamonds are stashed in a safe deposit box, and Otto and Wanda will stop at nothing to learn its location and secure the key (that includes Otto eating one of the other criminal's pet fish). It's an overall hilarious, quirky film with a winning cast, and it won Kline an Oscar for Best Supporting Actor.
9
Robot & Frank (2012)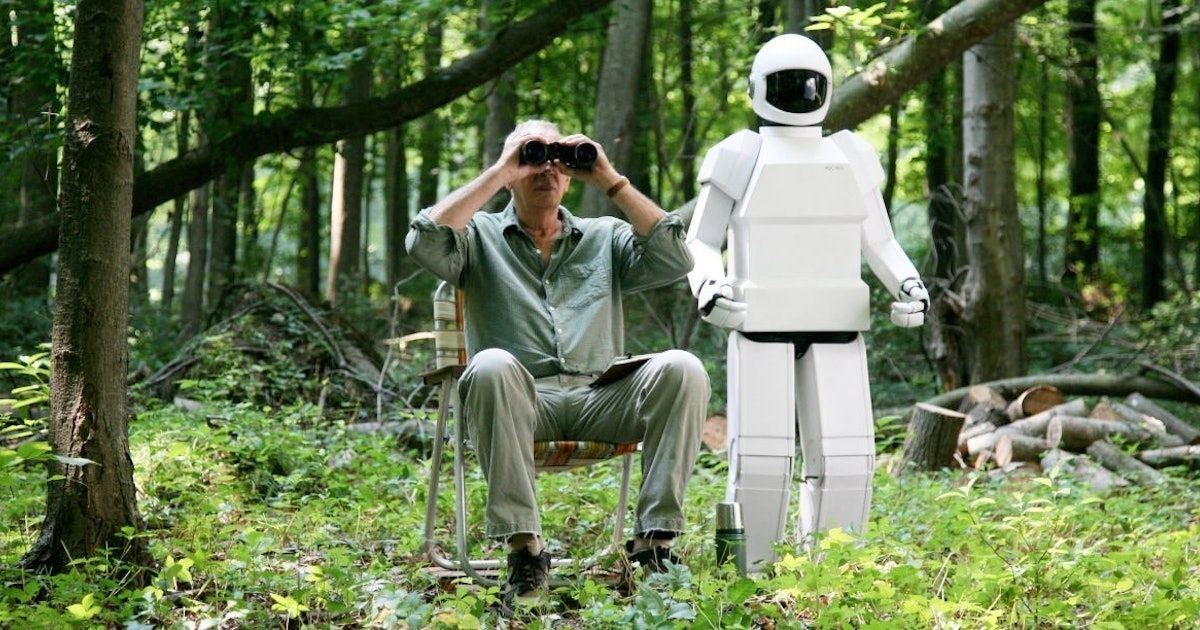 This lovely indie drama is a mix of genres, from sci-fi to comedy to a commentary on the aging process. Frank Langella is Frank, an aging ex-con thief with worsening dementia whose frustrated son purchases him a robot companion (voiced by Peter Sarsgaard). Frank is pleased to realize that his robot friend does not have a concept of crime and is willing to help Frank steal a rare book and then some jewels from a rich and unpleasant developer (Jeremy Strong) who is working to turn the local library into a community center. Sad revelations about Frank's mental state color Frank's need to decide whether to wipe the robot's memory in order to keep himself out of jail.
8
The Score (2001)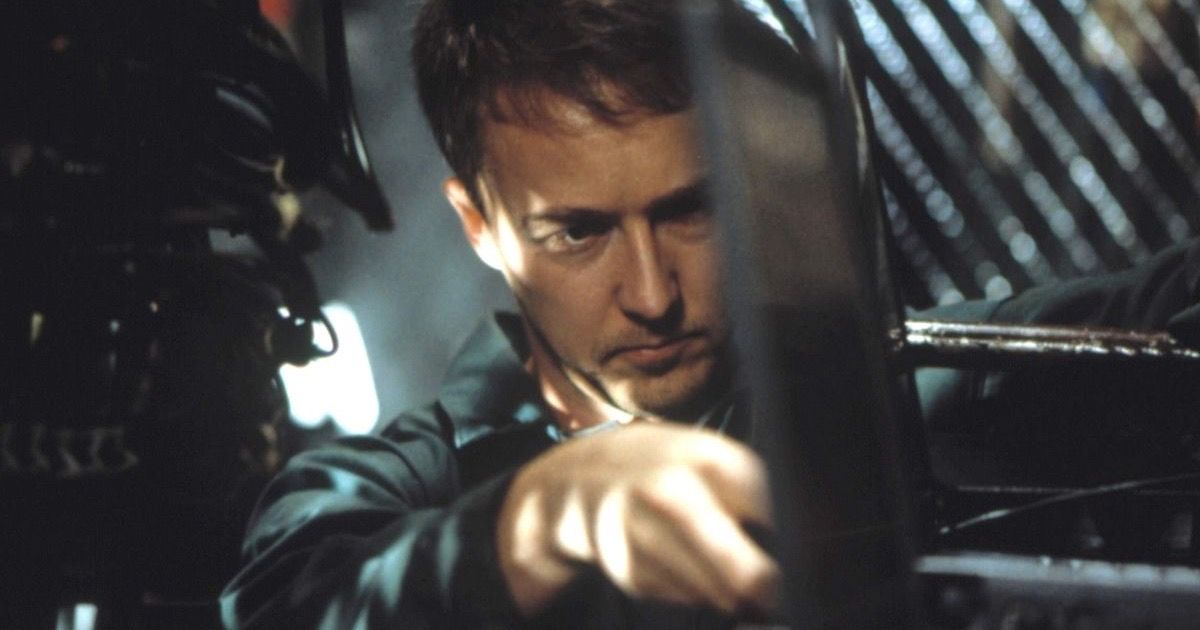 Robert De Niro starred as safe-cracker Nick Wells in a heist movie notable for being his only screen appearance with Marlon Brando, and also for being directed by Muppet regular Frank Oz. Wells reluctantly decides to go in on a job with a younger thief, Jack Teller (Edward Norton), in an audacious hit that will see them take a jeweled scepter from the Canadian Customs House. They're joined in their endeavors by Wells' usual fence, Max (Brando). The heist itself proves more complicated than first thought, not least because Teller plans to betray Max and Wells. But Max and Wells have prepared for that eventuality.
7
Black Lizard (1968)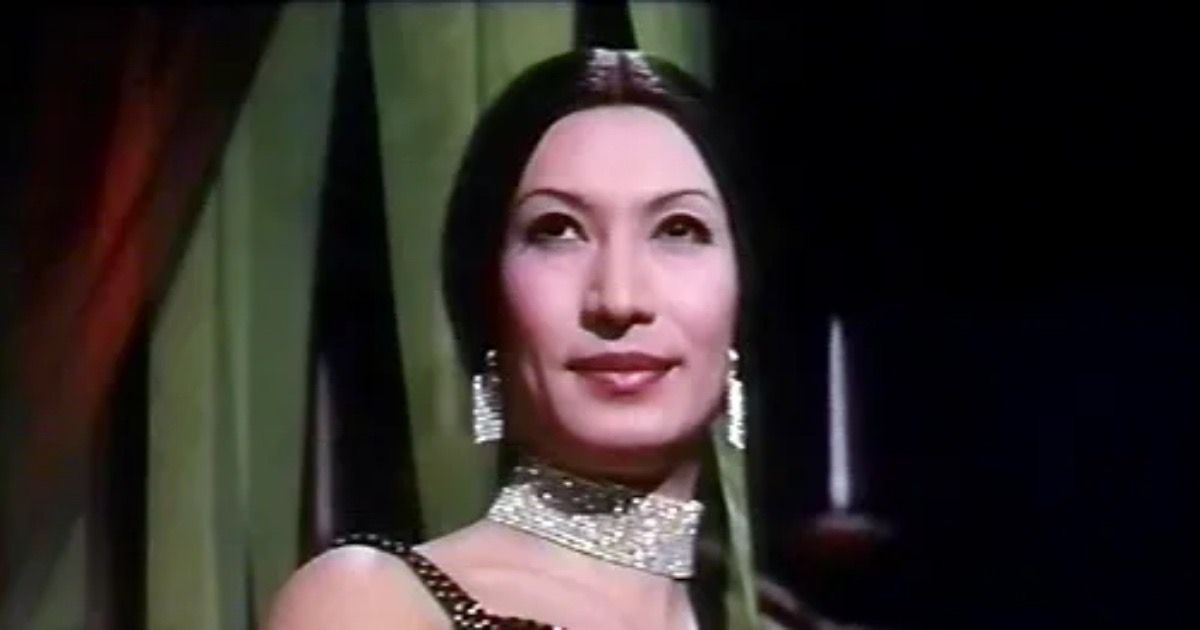 This dark, strange Japanese film from 1968 was based on a play by the noted writer Yukio Mishima, and is about a mysterious criminal mastermind who goes by Black Lizard (played by singer and drag queen Akihiro Miwa), a woman obsessed with both jewels and killing. She has plans to steal a priceless diamond called the Star of Egypt, at which point she will trade it for the owner's daughter, whom she has kidnapped, although her real plans involve preserving her as a doll like her other victims. But a detective is on the case, who might thwart the whole dastardly plot.
6
The Burglars (1971)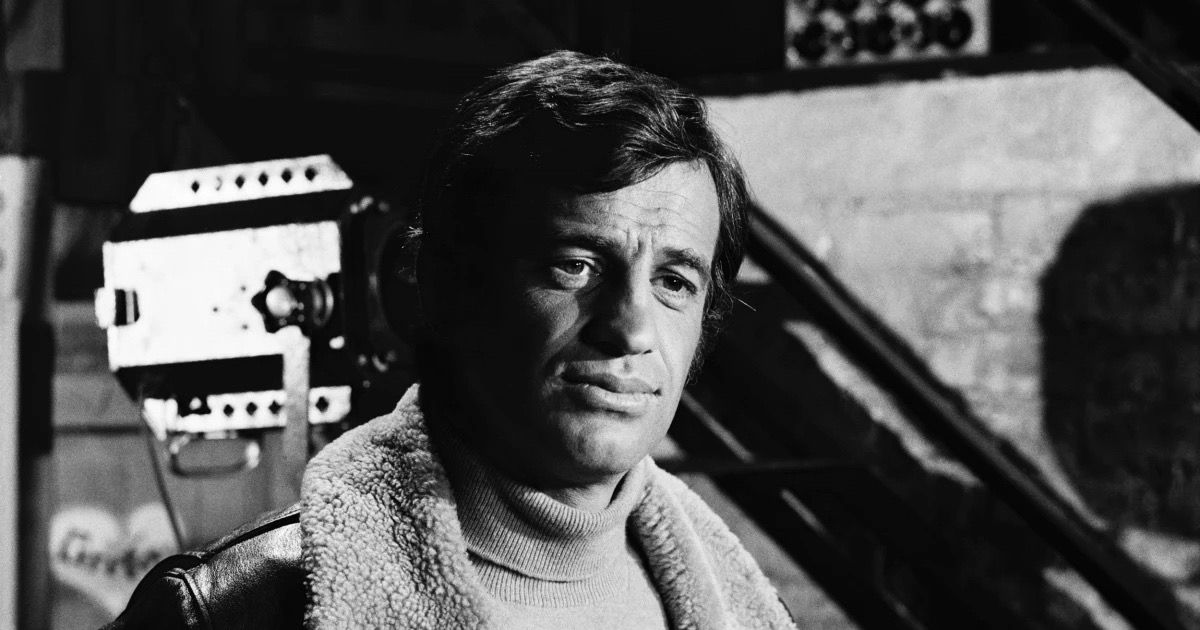 Jean-Paul Belmondo, Dyan Cannon, and Omar Sharif helmed this 1971 neo-noir as, respectively, two of four thieves who break into a home in Athens and steal a large amount of emeralds, and a corrupt police detective. The movie was actually filmed twice, once in French and once in English. A stunning car chase takes place on the streets of Athens, with Belmondo in a Fiat that goes down some flights of stairs being chased by Sharif in an Opel. Belmondo also notoriously performed his own dangerous stunt of falling from a construction truck into a quarry.
5
The Asphalt Jungle (1950)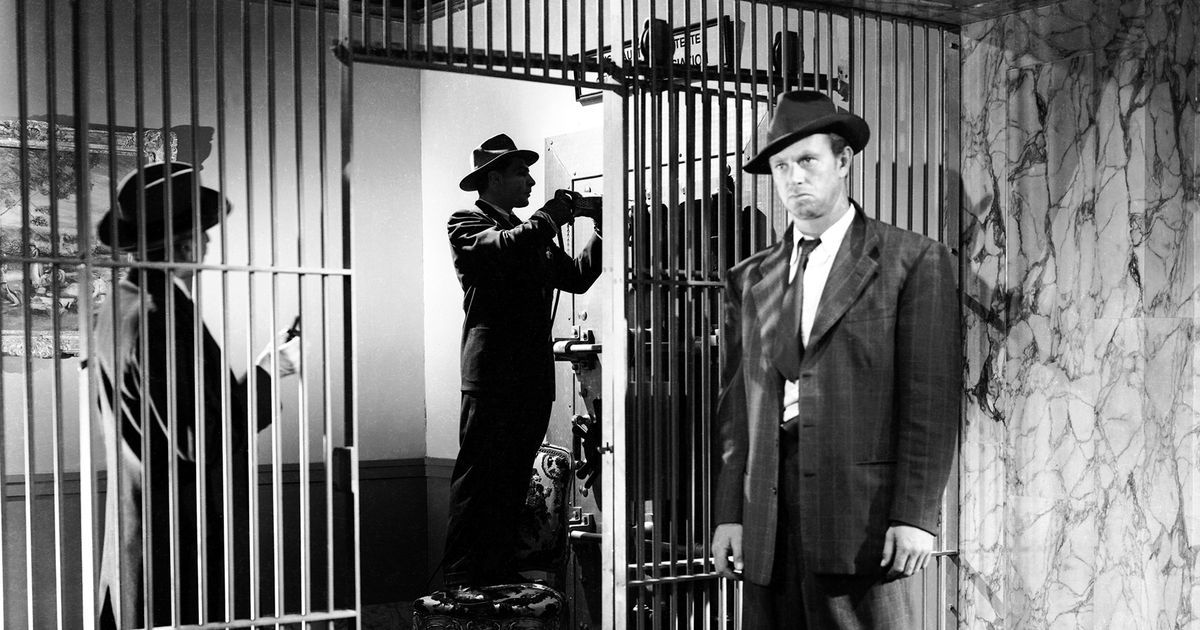 John Huston's 1950 film noir starred Sterling Hayden as Dix Handley, part of a ragtag team trying to pull off a jewel heist in a nameless city in the Midwest. Handley has a gambling problem and longs to return home to Kentucky, and in fact, every member of the team has something of an air of despair about him. After blowing the jewelry store safe, the whole plan begins to go wrong, and although the men escape with the loot, the police are immediately on their trails and ready to hunt them to the death if necessary. Marilyn Monroe can be seen in an early role as the mistress of the villain who cooked up the whole plan for personal gain.
4
Wallace & Gromit: The Wrong Trousers (1993)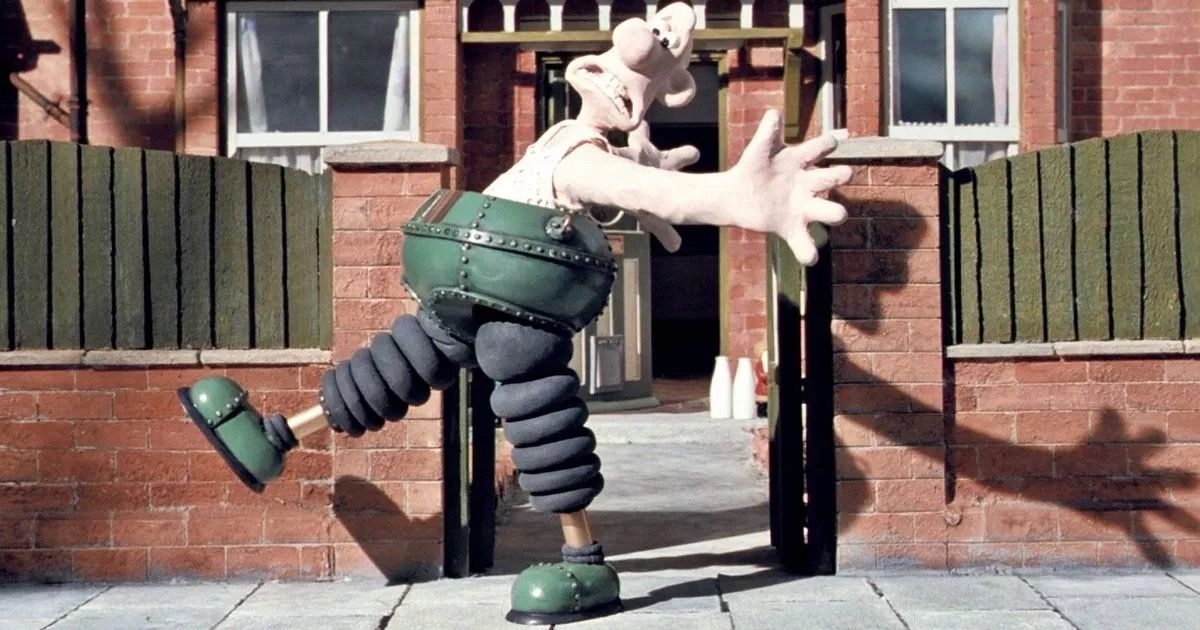 No list of jewel heist films would be complete without Nick Park's 1993 stop-motion classic. Wallace and Gromit are going about their regular lives when Wallace's spending necessitates the pair taking in a lodger. Gromit is already feeling hard done by after Wallace outsources his walks to one of his inventions, a pair of techno trousers. The new lodger is a penguin who ingratiates himself to the point of Gromit having to sleep outdoors, at which point Gromit realizes that the penguin is a wanted thief. The dastardly penguin, Feathers McGraw, uses the sleeping Wallace and the hacked techno trousers to carry out the clever theft of a diamond at the local museum, and as usual, it is up to Gromit to save the day.
3
The Sicilian Clan (1969)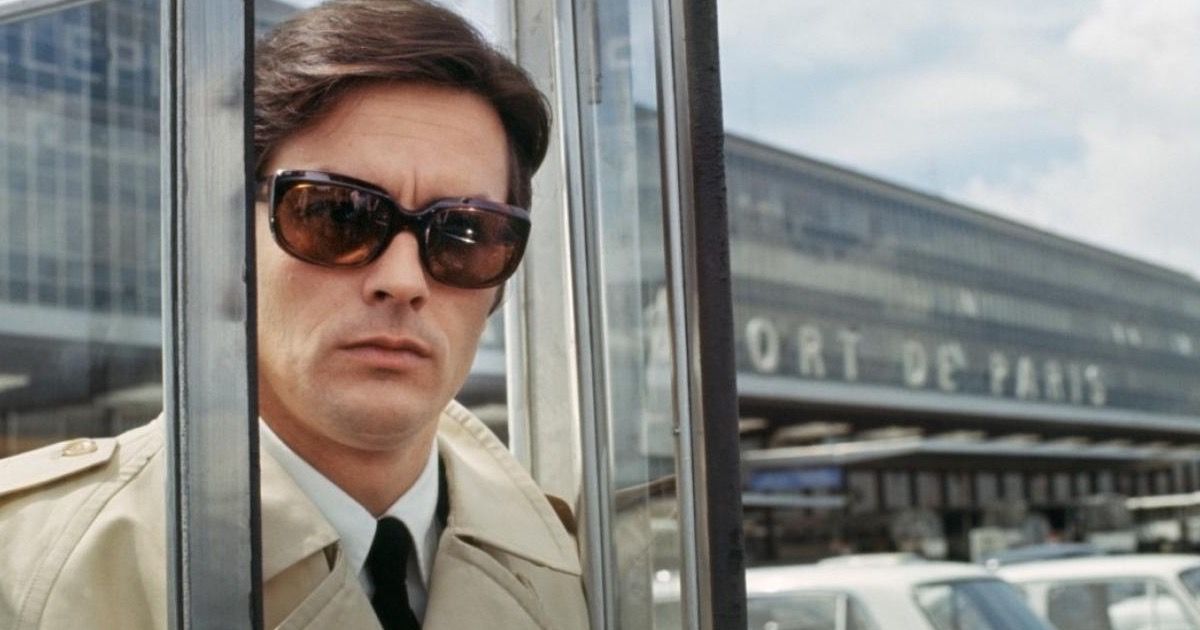 Alain Delon makes a second appearance on our list (see Le Cercle Rouge, above) as Roger Sartet, a jewel thief who escapes prison, aided by a mafia clan led by Vittorio Manalese (Jean Gabin). Sartet has been tipped off about a possible jewel score at an exhibition which is traveling from Rome to New York. As the family makes plans for the heist and Parisian policemen hunt Sartet, matters are complicated by Sartet's affair with Vittorio's daughter-in-law. Jewels are stolen, and a plane is hijacked, but it is the affair that ends up being Sartet's downfall, and Vittorio's as well.
2
Place Vendôme (1998)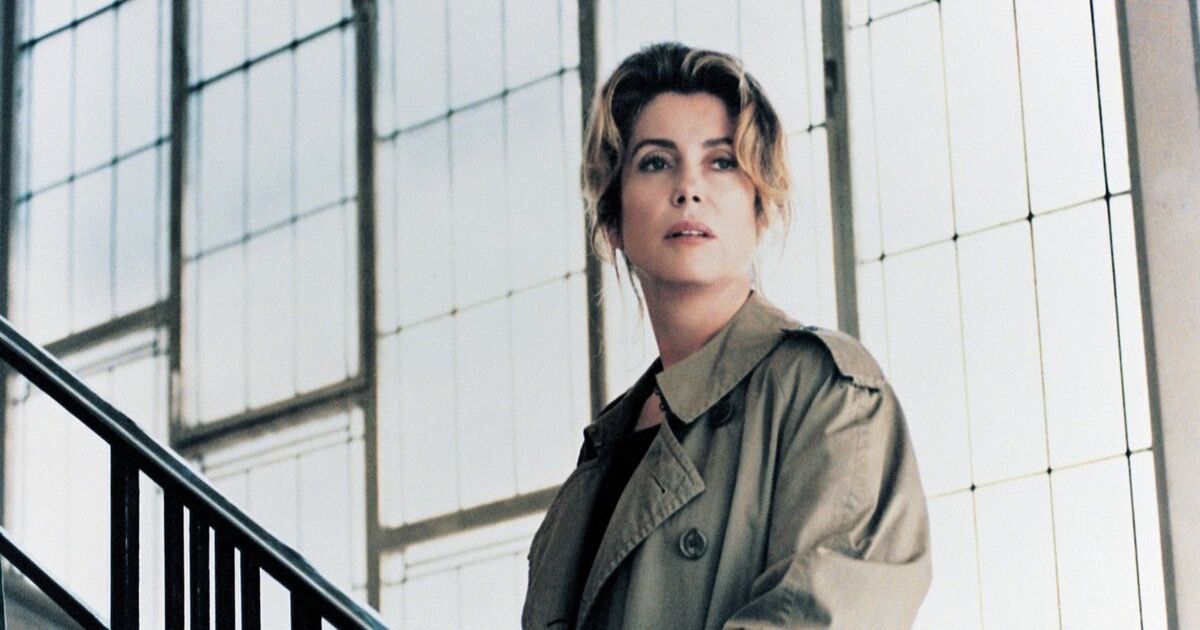 The always glamorous Catherine Deneuve plays Marianne Malivert in this 1998 drama, a woman who's had a hard few years. Her husband Vincent headed a jewel broker's firm in Paris' chic Place Vendôme until he was accused of dealing in stolen gems, and, overwhelmed by debt, committed suicide. Upon her return from rehab, Marianne discovers a stash of diamonds that her husband had been hiding, and although they are almost certainly stolen, she figures that she could start her life afresh if she were able to sell them. Of Deneuve, the New York Times wrote, "Grandly suffering, grandly triumphant, or just plain grand, Ms. Deneuve is a spectacle to behold."
1
Grand Slam (1967)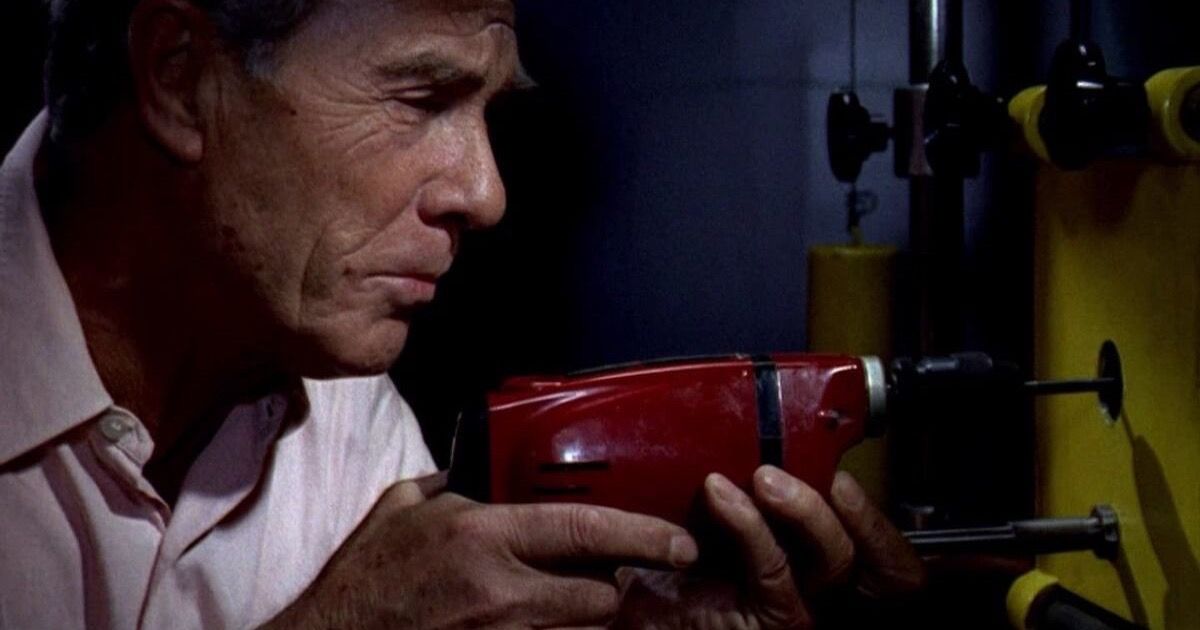 This 1967 heist film is worth checking out, even if only for the curious cast of Klaus Kinski, Janet Leigh, and Edward G. Robinson and an Ennio Morricone score. It's an Itallian-Spanish-German co-production starring Robinson as an unassuming teacher longing for more excitement in his life, so he retires with the aim of planning a daring diamond heist during the distraction of Carnival in Rio (his teaching job had been across the street from the diamond company).
Among those recruited to be part of the robbery are Erich (Kinski), a former Nazi who will be heading the operation, and Jean-Paul, a seductive Frenchman whose job will be to distract Mary Ann (Leigh), the company secretary. Like so many other heists, it's in danger of falling apart due to distrust among its team.