Romantic comedies, or rom-com, are one of the most reliable genres in film. They are comforting, heartwarming, and sometimes can be very real. While some might dismiss them as unrealistic, it is the same criticism leveled at superhero movies or musicals. Does it matter if they are realistic or not? The emotions they can generate are real and worth watching. While romantic comedies were once a reliable box office hit, they certainly have lost their cultural provenance.
Romantic comedies have evidently fallen into a significant slump in the past decade, but the genre seems to be slowly but surely rising up again. The popularity of holiday rom-com, in particular, would seem to signal a new age of romantic comedies, and as theaters began to recover from the COVID-19 pandemic, both The Lost City and Ticket to Paradise indicated that there was still a marketplace for romantic comedies at the box office.
2023 so far has been a strong year for romantic comedies, with films like A Tourist's Guide to Love, Your Place or Mine, and You Hurt My Feelings offering different takes on the rom-com genre. Though none have reached the same status as a few of the best romantic comedies of all time, ranked in no particular order.
Related: What Happened to the Rom-Com?
Updated on July 31st, 2023 by Rafa Boladeras: This article has been updated with additional content to keep the discussion fresh and relevant with even more information and new entries.
30
Two Night Stand (2014)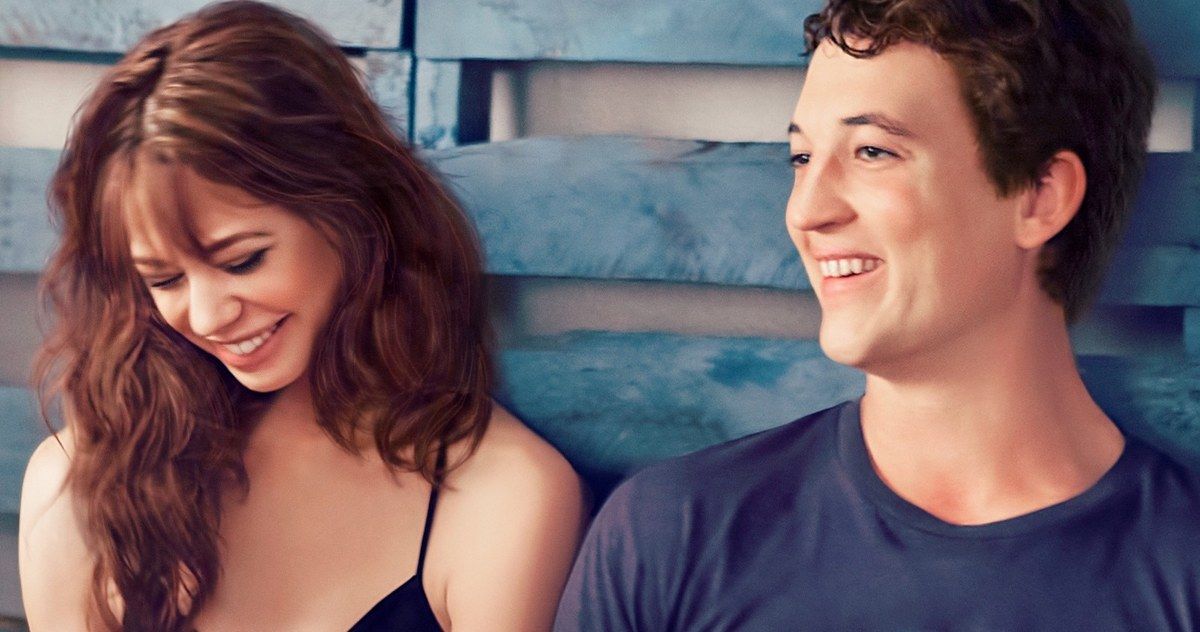 Two Night Stand is one of those romantic comedies that everyone can relate to. When Megan, played by Lio Tipton, is urged to make a profile on a dating website after her engagement broke off, she slowly but surely, got back into the swing of things. Having run into her ex after not being granted entry to a club because she looked too young, Alec, played by Miles Teller, swoops in and wins her over with all the right words.
The two meet online, but Megan goes out of her comfort zone and stays in his apartment for the night. A storm causes Megan to be snowed in at Alec's for more than the initial time she wanted to spend with him. They become close as they learn more in-depth about each other. Though unforeseen circumstances arise, the two end up together and share a kiss in the snow, making for a very romantic ending to this comedic and lighthearted film.
29
Forgetting Sarah Marshall (2008)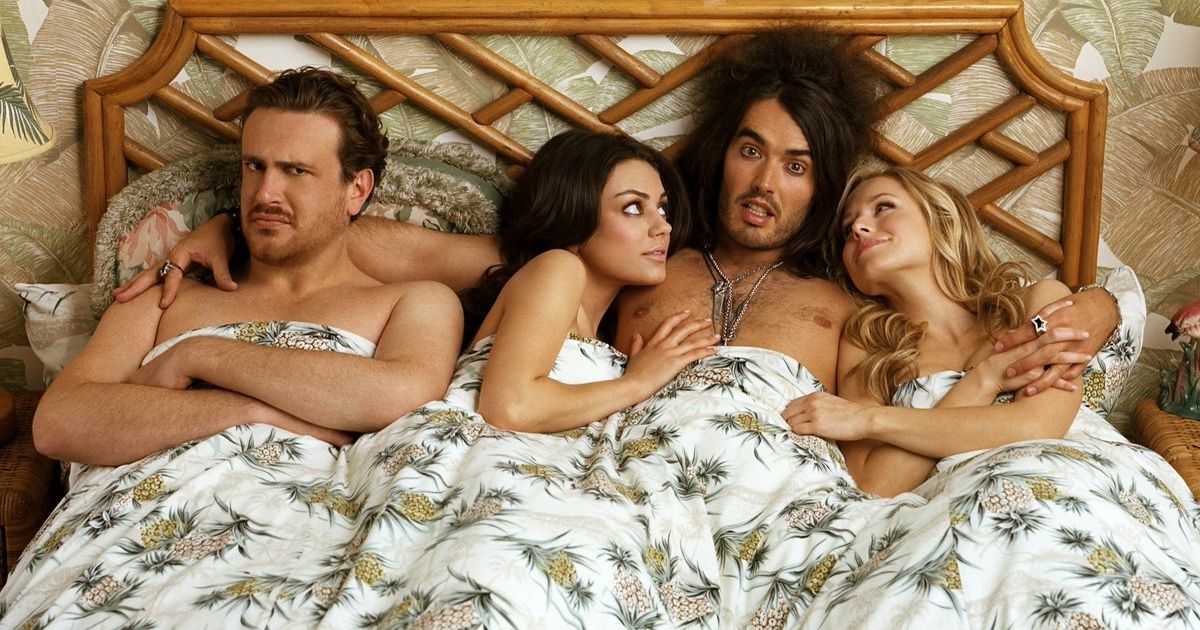 Forgetting Sarah Marshall stars Peter (Jason Segel who also wrote the movie), a composer who, after his girlfriend Sarah (Kristen Bell) breaks up with him, decides to take a trip to Hawaii. There she meets a woman, Rachel (Mila Kunis), but unfortunately, Sarah is also there with his new boyfriend, rock star Aldous Snow (Russel Brand).
This film has an incredible cast, not only Segel, Bell, Kunis, and Brand, but also Jonah Hill, Paul Rudd, and Bill Hader, and a thousand jokes per minute, making for a fun, heartfelt romantic comedy that has lough-out-loud moments and even has a puppet vampire musical. What else can audiences ask from a rom-com?
28
Friends With Benefits (2011)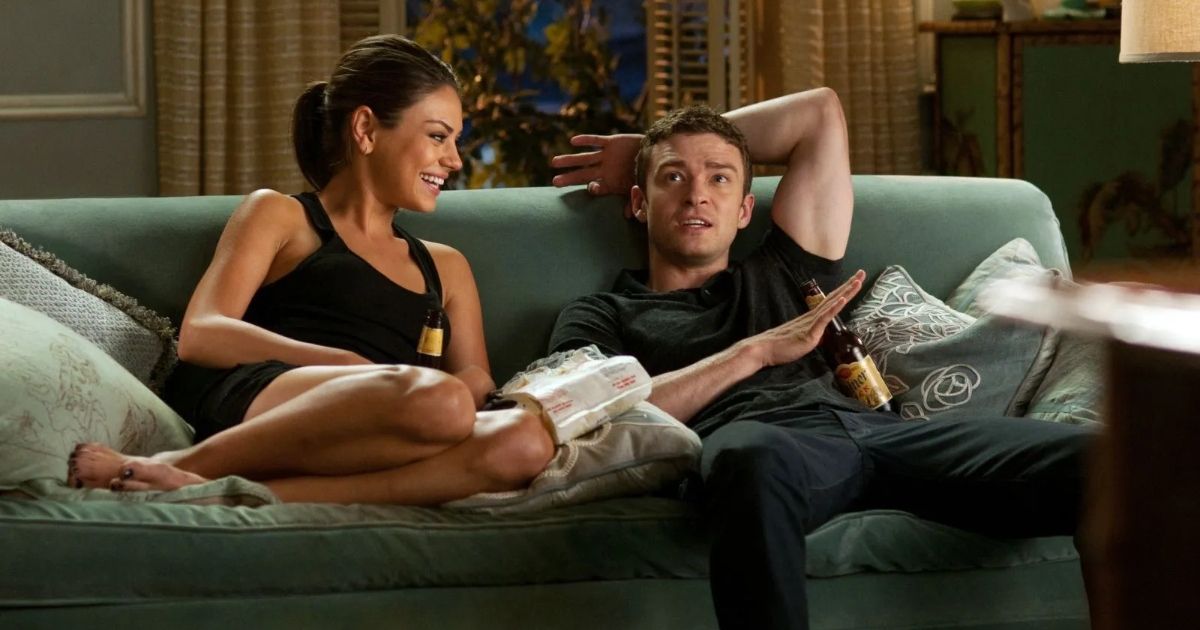 Friends With Benefits is a perfect romantic comedy to motivate you to pursue feelings that arise when unexpected. When Dylan, played by Justin Timberlake, applied to work for GQ Magazine in New York City, Jamie, played by Mila Kunis, has to show him all the bells and whistles of the city to lure him into the job position.
While spending time together, they assure the other that they won't grow feelings, but of course, they arise between both of them. The film was also a box office success, making $149.5 million, and was nominated for two People's Choice Awards, receiving a good all-around reception.
27
The Proposal (2009)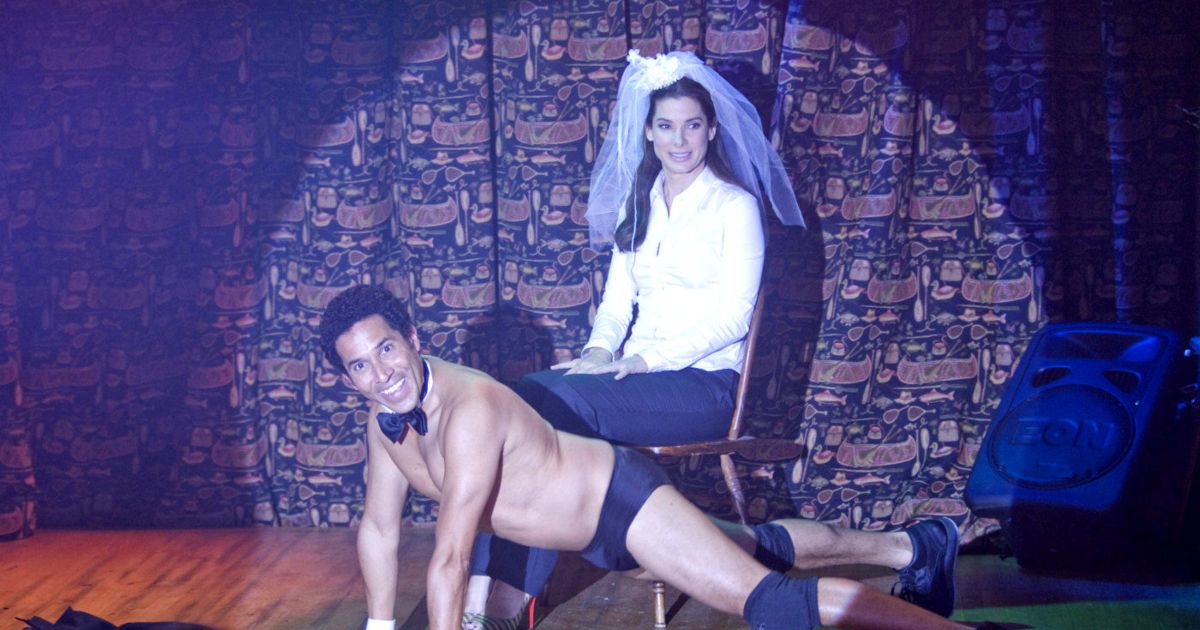 Sandra Bullock and Ryan Reynolds star in this unique romantic comedy, The Proposal, in which a rather frigid and ambition-driven woman, Margaret (Bullock), and her stark contrast of an easy-going assistant, Andrew (Reynolds), agree to marry in order to prevent Margaret's deportation to Canada. Along the way, the two characters reluctantly fall in love, of course.
The movie explores Margaret's transformation from someone utterly closed off to vulnerable into someone ready to open her heart without stripping the character of the independent spirit and self-driven ambition that makes her who she is. The film also features a wonderfully lighthearted performance from the late Betty White.
26
Eternal Sunshine of the Spotless Mind (2004)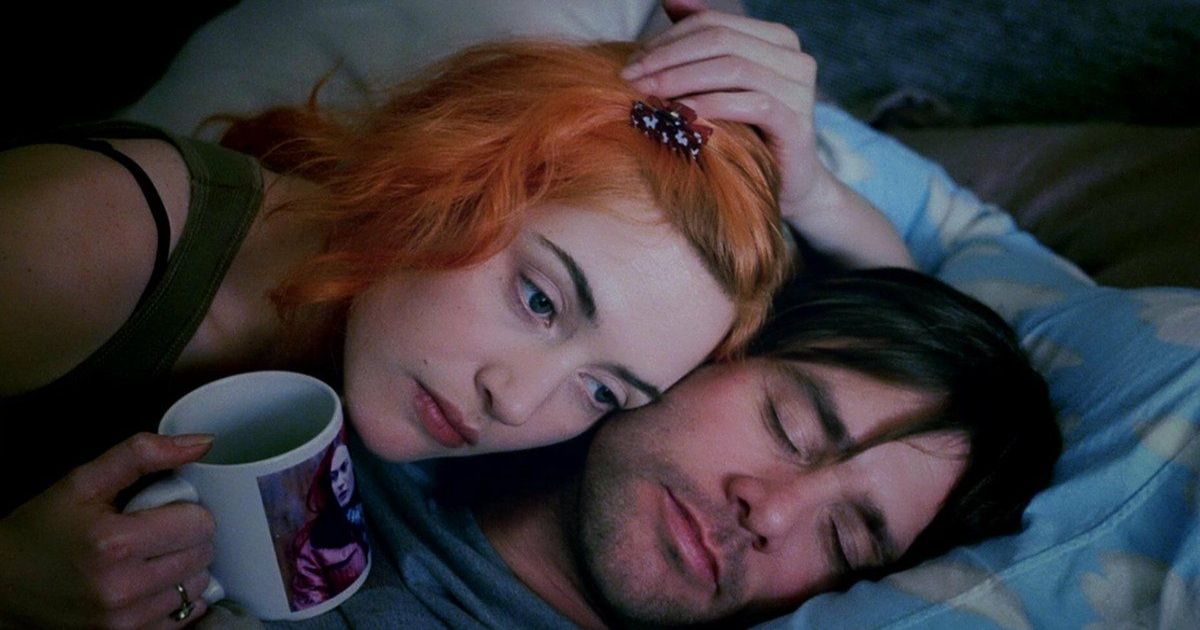 Eternal Sunshine of the Spotless Mind it's a different kind of romantic comedy. Joel (Jim Carrey) is a sad, shy, depressed man who one day meets Clementine (Kate Winslet) who is exactly the opposite of him. This is an opposite attracts situation; a yin and yang story, but with many, many, weird sci-fi factors inside it.
We don't want to spoil the plot, but let's just say that there's a memory modification involved, and the script is written by nothing-is-exactly-what-it- looks-like Charlie Kaufman. This movie might be director Michel Gondry's best, and both Carrey and Winslet give great performances, creating characters that are very different from what we're used to by them. It's a strange film, a beautiful film, a surprising film, a hopeful film, and a romantic comedy like no other.
Related: The Most Expensive Rom-Com Flops of All Time
25
Clueless (1995)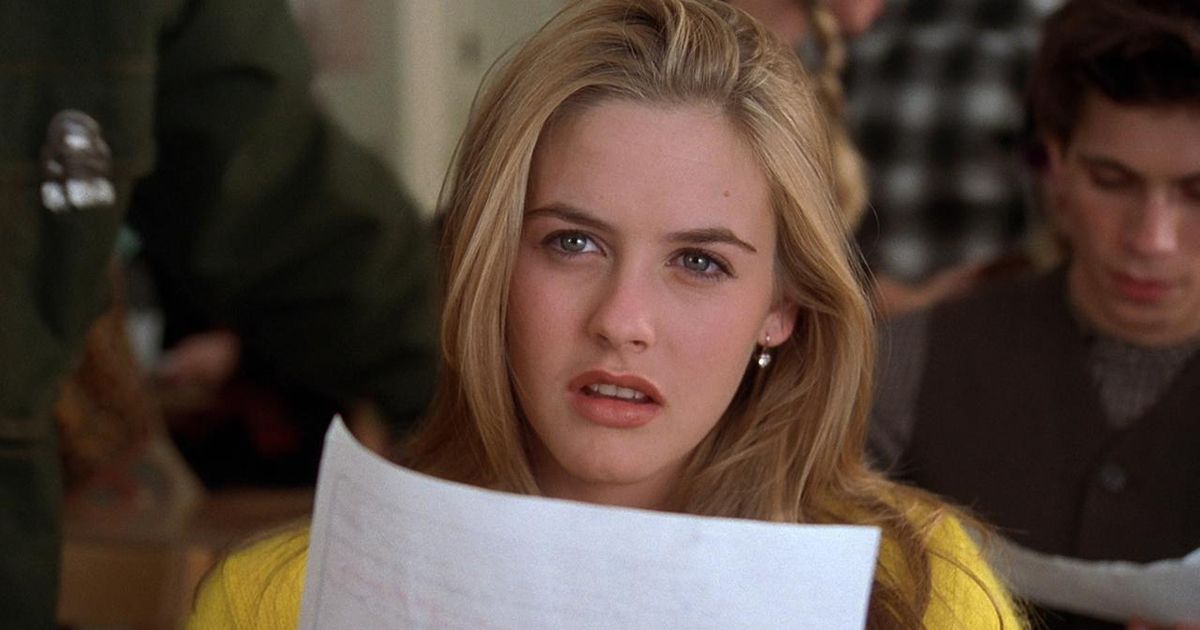 Clueless is an iconic film and was a cultural reset in the world of teen rom-com. Cher Horowitz (Alicia Silverstone) is an unapologetically glamorous young lady, albeit with shallow tendencies. Nevertheless, the queen bee of her local high school sets her sights on a new project: turning the clueless new student, Tai (Brittany Murphy), into an it-girl like herself. Cher ends up finding this effort to be erroneous as Tai overtakes her as the most popular girl in school.
That reality check prompts character development and her subsequently falling for her former step-brother, Josh (Paul Rudd). On account of the romance between step-siblings, it's unlikely that Clueless would be made today. Despite the ending getting maybe a bit weird, this teen classic still hits all the major tropes for a rom-com success, with unforgettable trendsetting fashion to boot.
24
He's Just Not That Into You (2009)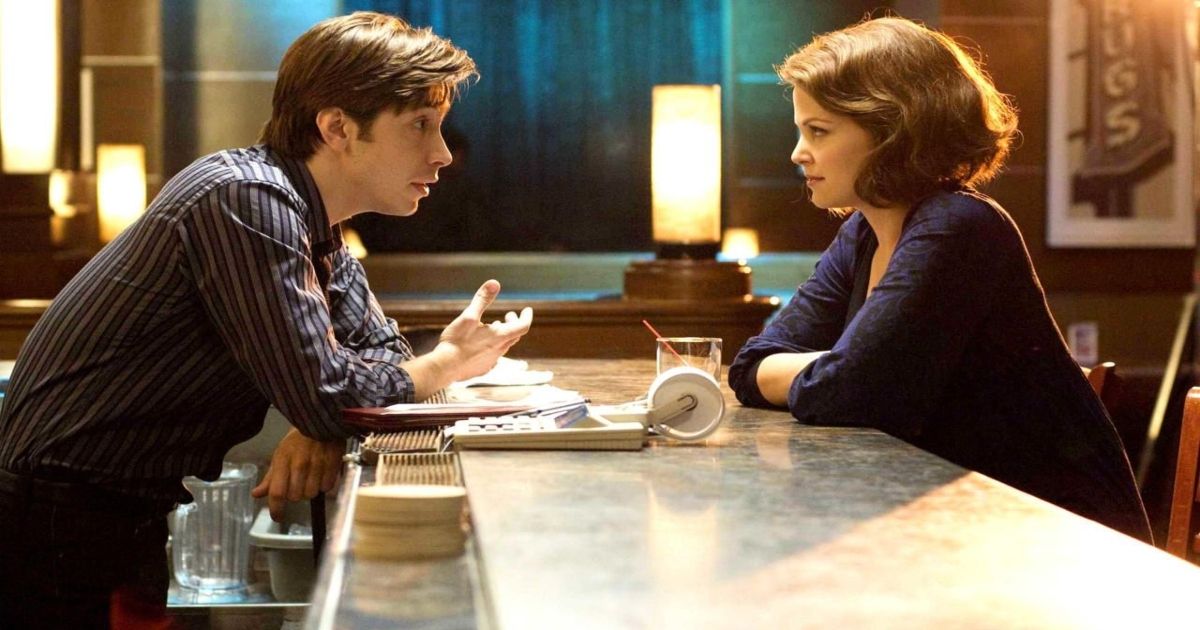 It seems that 2009 was a monumental year for pop culture. Lady Gaga's 2009 VMAs performance of "Paparazzi," The Proposal, Avatar, Kanye stealing the mic from Taylor Swift, and last but not least, the release of He's Just Not That Into You. For a hopeless romantic, that title alone is a big ouch.
That's the beauty of the film, as it explores multiple facets of dating— the good, the bad, and the ugly. Just as the viewer may feel pessimistic about love upon witnessing the betrayal of Janine (Jennifer Connelly) by her husband Ben (Bradley Cooper), our spirits are lifted by the triumph of Gigi and Alex (Ginnifer Goodwin and Alex Long). The film also follows a range of other characters, showing multiple sides to what love actually means.
23
Life as We Know It (2010)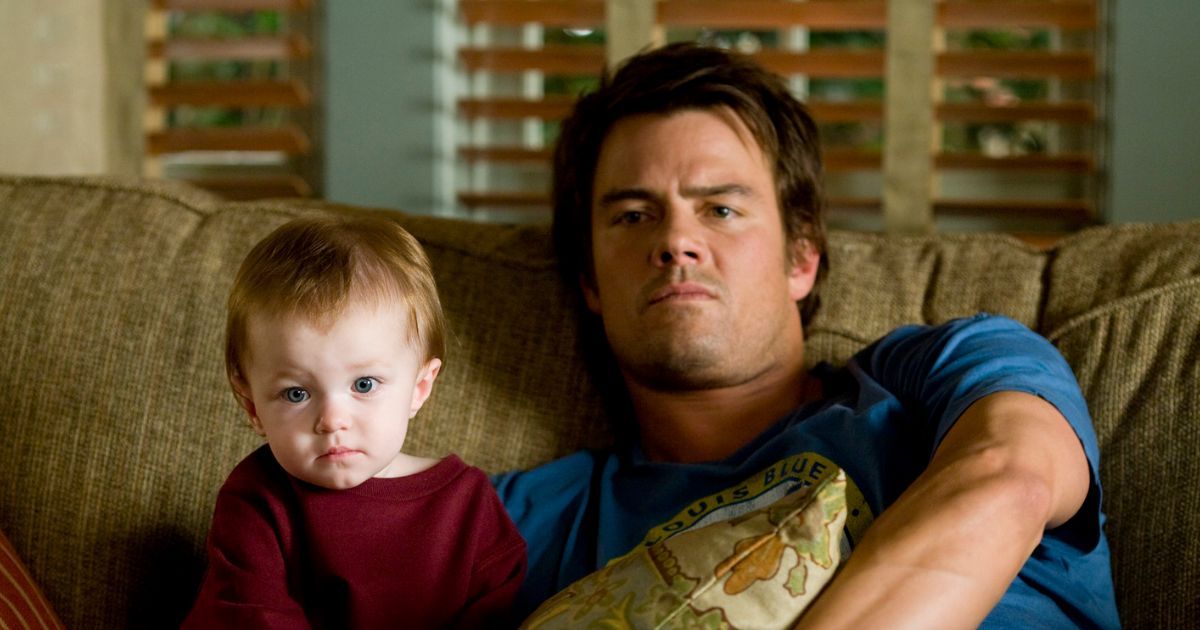 Life as We Know It is a touching but funny movie and tells the story of a pair who face a life-changing tragedy that later leads to a beautiful life together. Holly (Katherine Heigl) and Messer (Josh Duhamel) are unsuccessfully set up on a date by mutual friends. The date is a disaster and fails before it even really begins, but the pair remain reluctant acquaintances on account of the couple they are both friends with.
When that couple tragically passes away and leaves behind an infant daughter, they are shocked to learn that the two of them have been named as the child's joint guardians. The film follows Holly and Messer as they navigate the difficulties of sudden and unexpected parenthood, the journey of which ultimately leads them to fall in love with each other.
22
Me Before You (2016)
Game of Thrones star Emilia Clarke and Hunger Games star Sam Claflin star as the star-crossed lovers of this unconventional love story. As Louisa and Will, the characters grow from a barely polite working relationship to a deep and intimate connection despite Will's physical limitations. Me Before You allows two people to simply fall in love despite the obstacles at hand while still remaining realistic about those obstacles.
The film portrays Louisa as a genuinely kind and un-shallow woman, without belittling disabled individuals by making her into a hero for choosing to love him. It likewise preserves the dignity and autonomy of Will, who ultimately makes an important medical decision on account of what is best for him rather than his newfound romance.
21
Annie Hall (1977)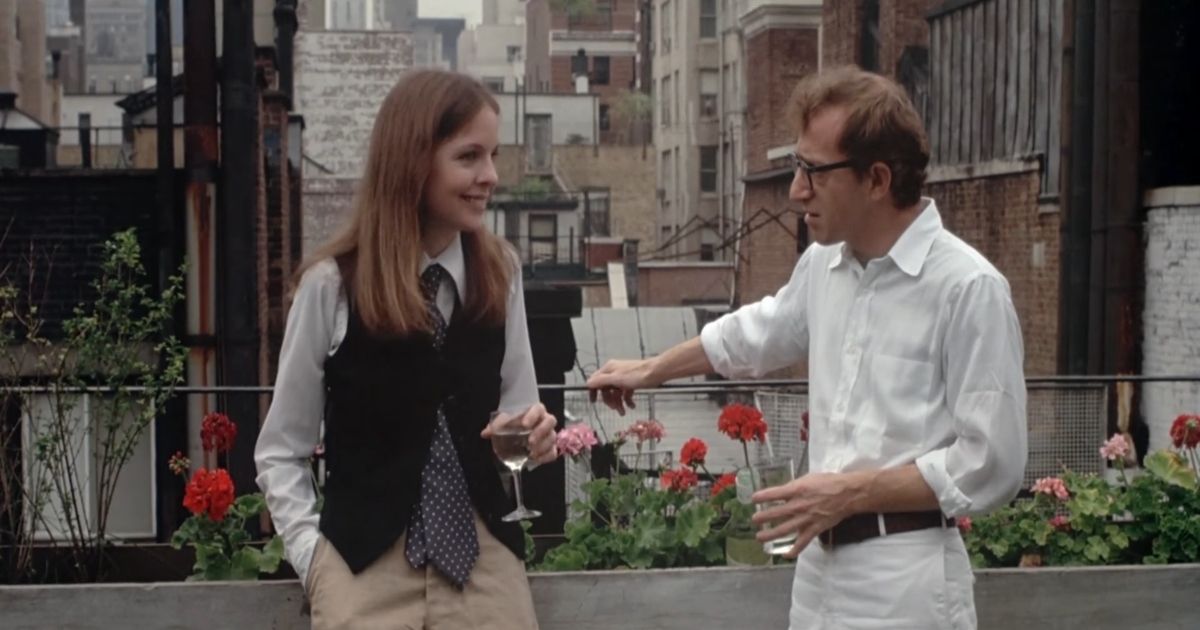 Annie Hall is all about the love story between Alvy Singer (Woody Allen who also wrote and directed the film), and Annie Hall (Diane Keaton, whose real name is Annie Hall, and who had dated Allen), as they meet, and fell in love.
This film influenced many rom-coms that came after, as it was able to create fun montages, two great believable characters with incredible chemistry, and a story that rang true, but still had some surprising, surreal moments and laughs. Both characters are imperfect, as is their love story, but the movie is still able to capture all the good, bad, fun, weird, sad, and memorable moments couples have when they fall in love.
Related: 10 Absolutely Despicable Rom-Com Villains
20
While You Were Sleeping (1995)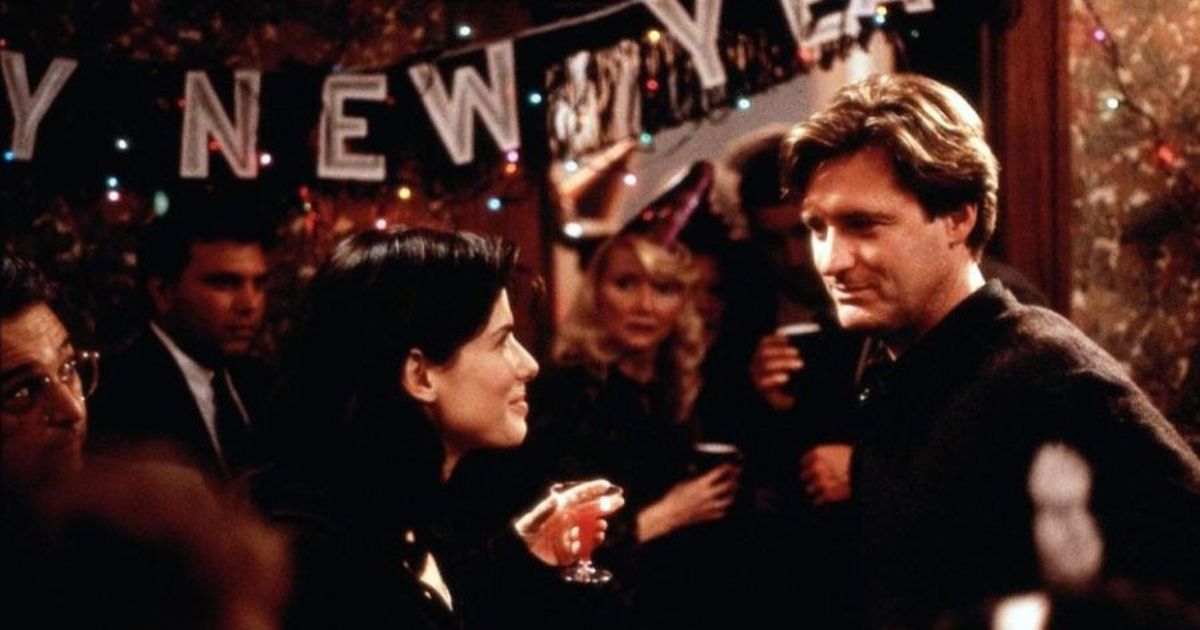 While You Were Sleeping tells the story of Lucy (Sandra Bullock), a CTA employee with a crush on a guy named Peter (Peter Gallagher). One day he falls into the tracks and hits his head, and she saves him from a train, but the hit has put him in a coma. After a misunderstanding at the hospital, his whole family thinks she's his fiancée, and "adopt" her into the family. She starts spending time with Peter's brother Jack (Bill Pullman) and things start getting complicated.
This film made Sandra Bullock a rom-com queen, as the movie wouldn't work without her charisma and talent. It was also a great chance for Pullman to show a different side of himself, as at the time he was always the other guy in the rom-com who never got the girl (In Sleepless in Seattle, for example). The movie is charming, cute, sincere, and lovely, and the chemistry between Bullock and Pullman makes audiences fall for them, as much as they do for each other.
19
The Apartment (1960)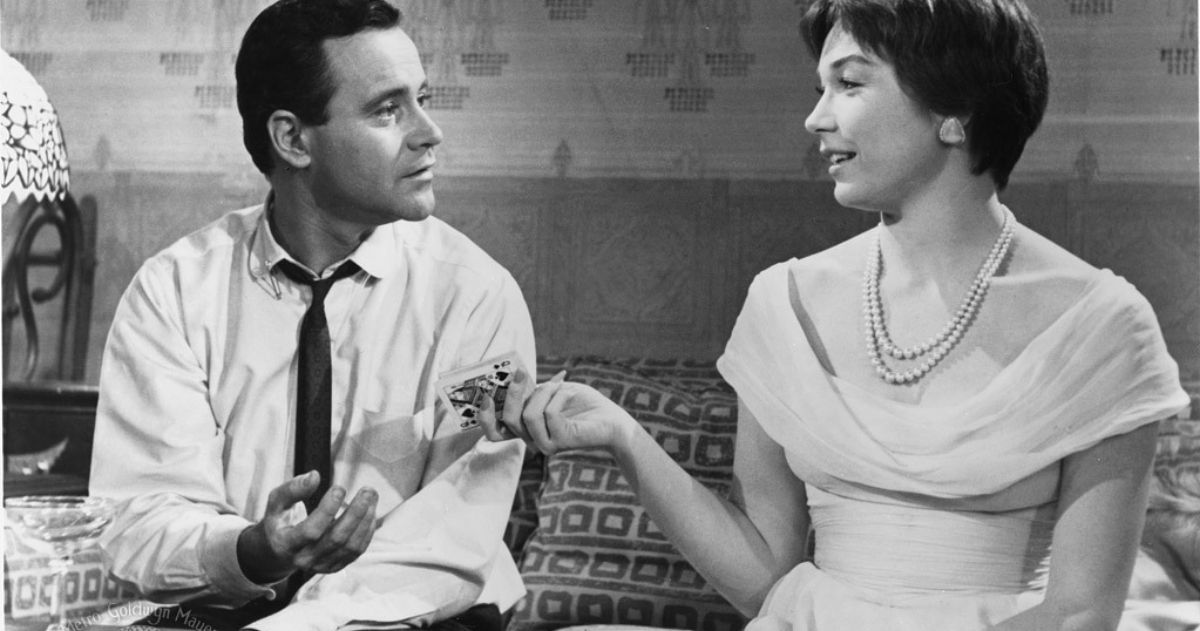 The Apartment is a film about C.C. Baxter (Jack Lemmon), a man who leaves his apartment to his bosses, so they can meet there with their mistresses, as a way to get a better job in the company. He's also infatuated with an elevator operator at his office named Fran (Shirley MacLaine). The problem is when he discovers Fran is one of those mistresses.
Billy Wilder and Jack Lemmon working together was always a guarantee of a great movie with both laughs and some pathos, and this film was no different. There's romanticism, cynicism, laughing, crying, some great comedic scenes, and a surprisingly modern view on workplace harassment and bad men with power. Having said that, what makes the movie sing is the chemistry between its two leads, Lemmon and MacLaine, as they're perfectly imperfect for each other.
18
Bridget Jones's Diary (2001)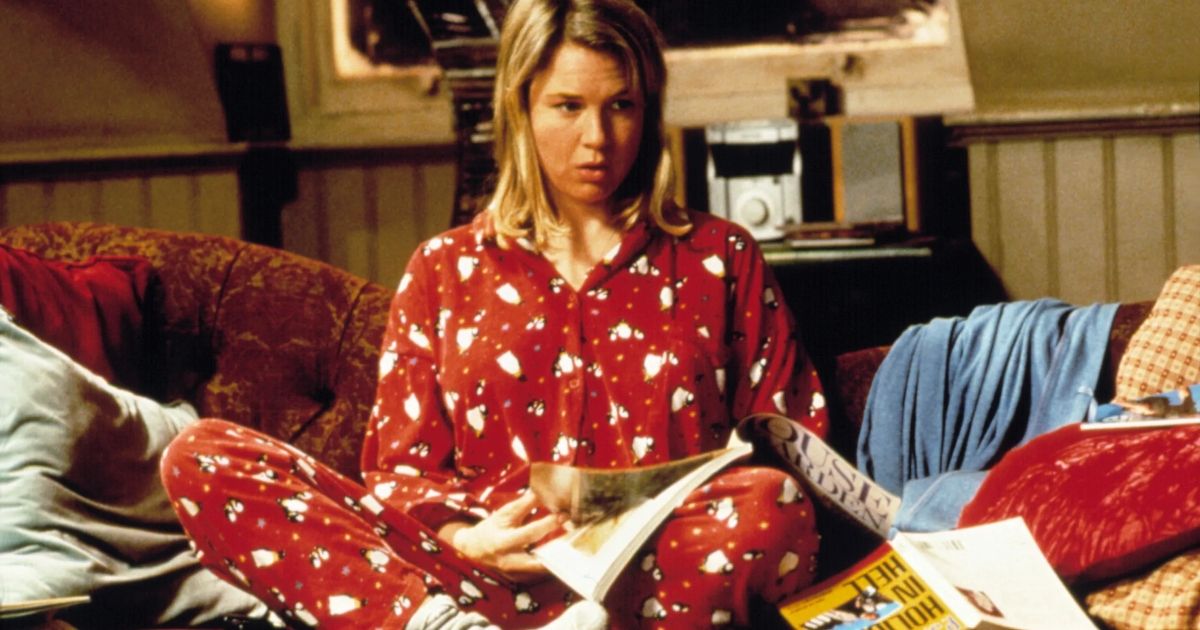 In Bridget Jone's Diary, Renée Zellweger stars as the titular character as she embarks on a journey of self-discovery and exploration on New Year's. Bridget Jones vows to make this next year exciting and memorable.
She documents all the adventures that her newfound confidence takes her on in her bedside journal. The leading lady shares a special journey with the audience, redefining her relationships with romance, food, friendship, work, and most importantly, herself.
17
Think Like a Man (2012)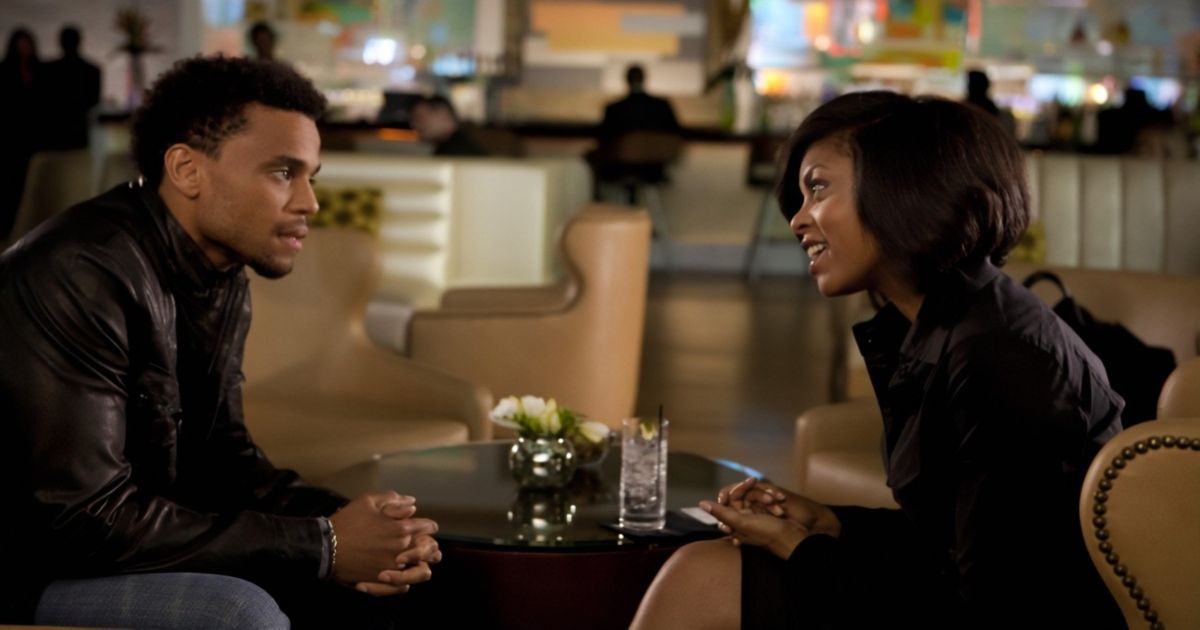 Think Like a Man has an all-star cast that will have you laughing from start to finish. They have incredible chemistry together, led by Cedric, played by Kevin Hart. Actors like Taraji P. Henson, Regina Hall, and Micheal Ealy also make for exceptional acts. Not to mention, the film's content is a great help for both men and women on how to deal with unwanted and wanted feelings while in a relationship.
The film follows a group of longtime girlfriends who get hold of a book by Steve Harvey, explaining how to get around the inevitable acts of a man while in a relationship. This results in their love interests having to band together and come up with ways to take back control. There's heartbreak, intimate connections, and love that doesn't end up lost, making this rom-com not one to miss.
16
Amélie (2001)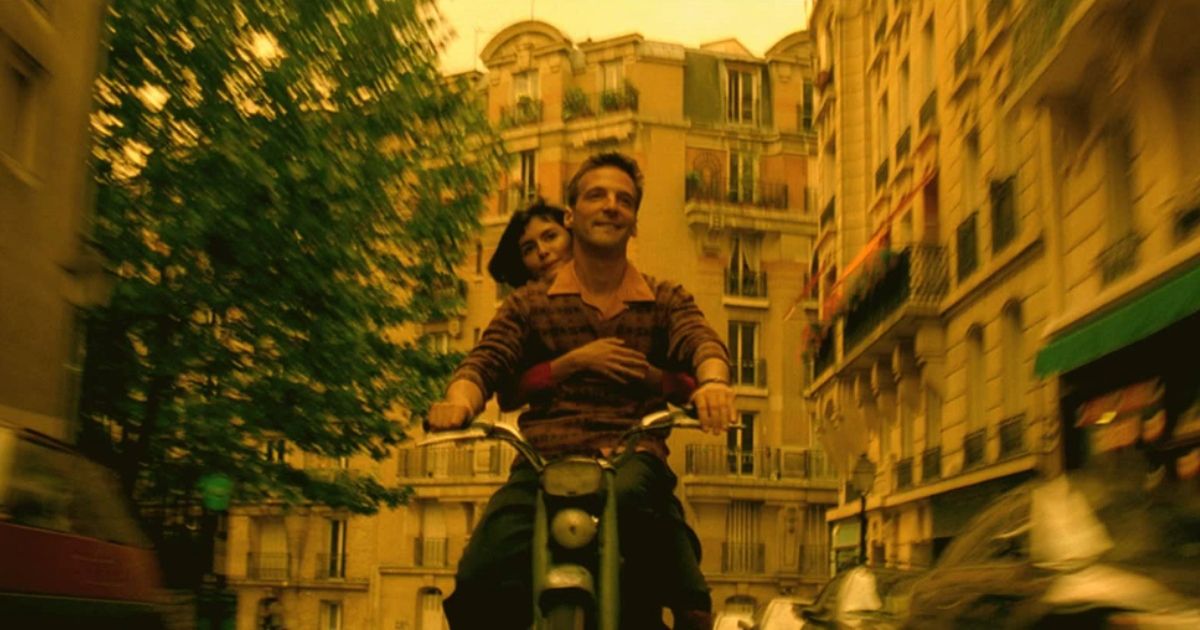 For the lover of both romantic and foreign films, Amélie is a delightful and whimsical tale of a shy young waitress whose life is changed by a simple and unexpected discovery. Amélie is a refreshingly positive character.
It's not lost on the viewer just how lost and lonely the friendliest of people can be. As we follow Amélie around Paris, with the beauty and rich culture of the city being a quiet character of its own, we watch her find herself as she devotes herself to others.
Related: Predictable Romantic Comedies You Can't Help But Love
15
Love & Other Drugs (2010)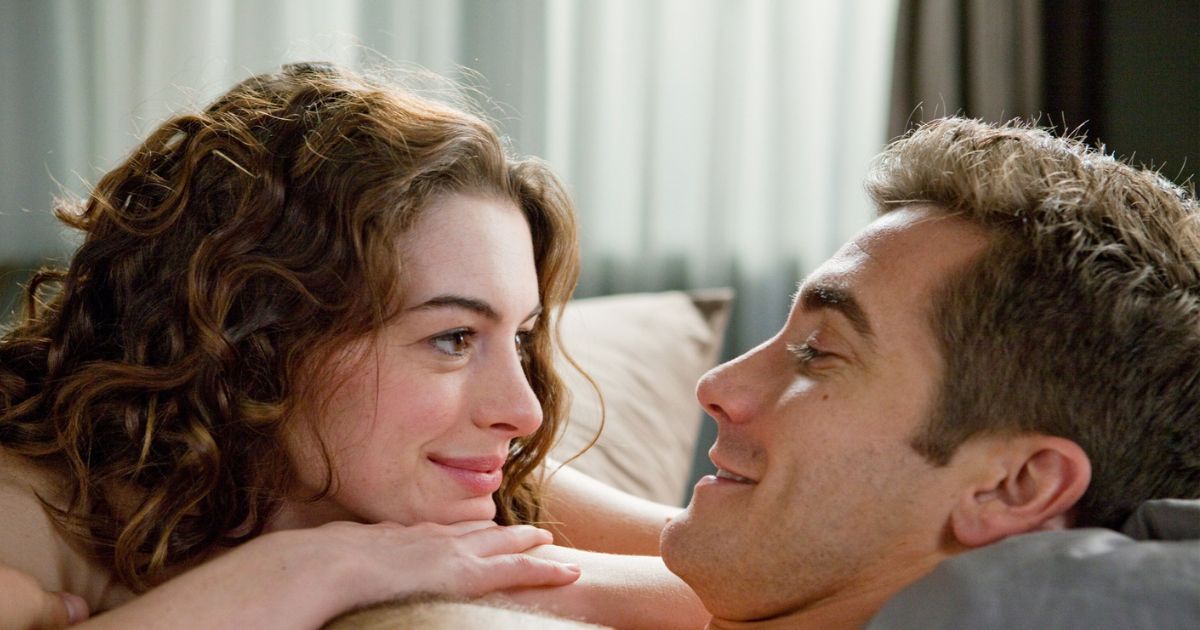 Love & Other Drugs stars Anne Hathaway and Jake Gyllenhaal as Maggie and Jamie, a woman suffering from Parkinson's disease and a man working for pharmaceutical giant Pfizer, respectively. The film takes place during the development and marketing of the intimacy pill known as Viagara.
The film does a fantastic job of marrying a raw, imperfect romantic storyline with the realities of greater social issues, such as healthcare policies and the realities of disability. Both actors give moving performances in a film that completely subverts the lighthearted expectations one may have for a romantic comedy.
14
Crazy Rich Asians (2018)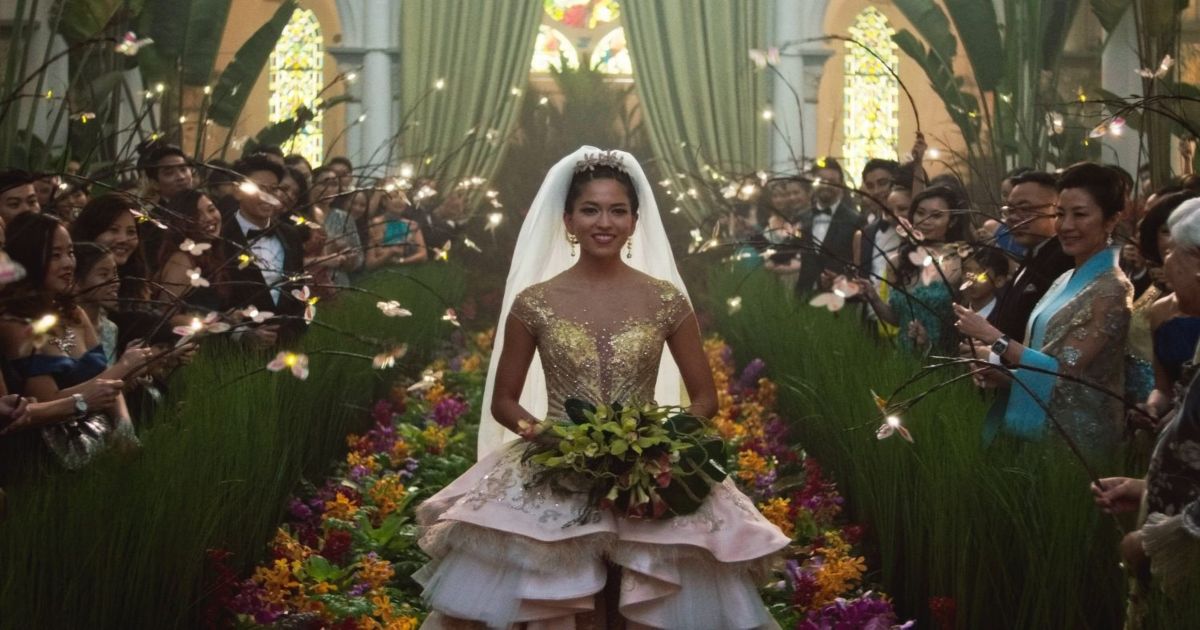 Crazy Rich Asians is a great example of a new era of romantic comedies. Newer projects are placing a greater emphasis on diversity, with this particular film highlighting Asian culture and identities within the context of a classic romantic comedy. Constance Wu plays Rachel Chu, a second-generation Asian-American young woman, and mahjong prodigy who teaches at New York University. She has an unassuming but happy romance with Nick Young (Henry Golding), blissfully unaware that he is, in fact, from one of the wealthiest families in all of Asia.
She discovers the truth when she accompanies him on a trip home to Singapore, and his family, reveals they do not find her worthy of the highly desired young heir. Despite being a woman of great beauty and grace, she discovers her husband is cheating on her. Though she is facing her own personal heartbreak, his cousin Astrid defends Rachel. Love ultimately prevails, and along the way, we see stunning displays of magnanimous wealth; rich cultural traditions; gorgeous costuming and vivid set design, and strong performances from the whole cast.
13
There's Something About Mary (1998)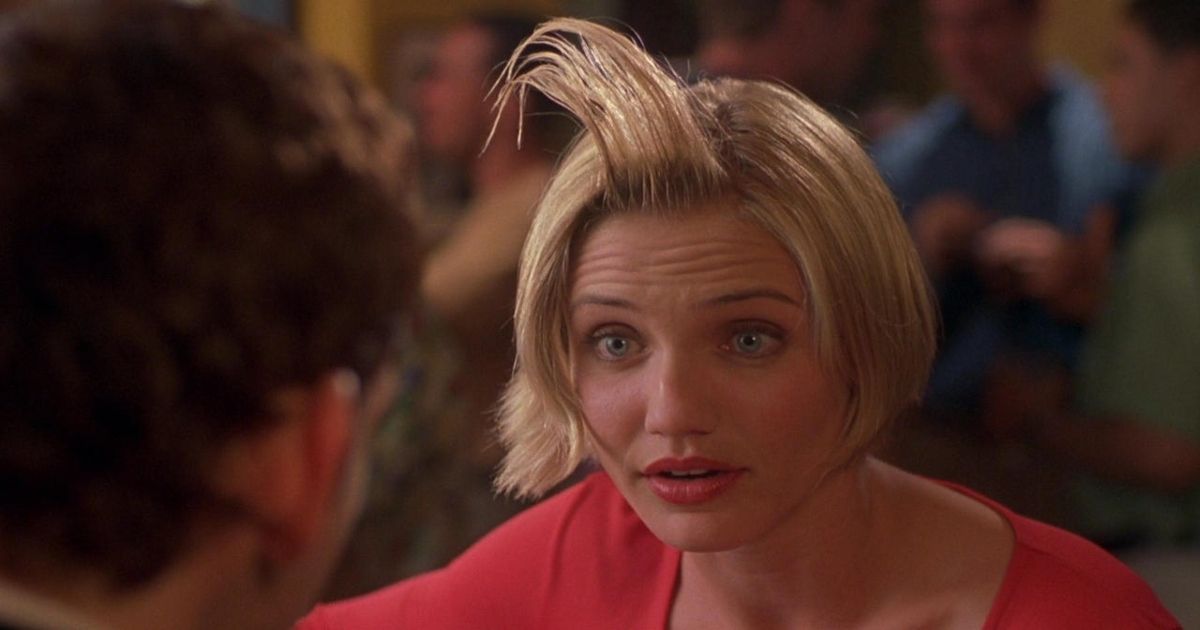 There's Something About Mary is a '90s romantic comedy classic that is still as popular now as it ever was. Mary, played by Cameron Diaz, has her wits and charm to her, making her magic sparkle like a radiant diamond. Ted, played by Ben Stiller, is a decent man with good intentions. Ted longs for Mary before she even realizes it, but he's not the only one. Though the two had a history in high school, it would take more than a prom proposal to win Mary back thirteen years later. After hiring a private investigator to learn more about Mary, Ted somehow lands a date with her.
He eventually has to ward off another man who is deceiving her, but so is he — and Mary didn't like that once she found out. Mary may have needed time to think her decision through, but ultimately she chooses Ted, and they share a happy ending kiss. The film was also a great success at the box office, garnering $369.9 million. It's still streamable and definitely worth the watch.
12
How To Lose a Guy in Ten Days (2003)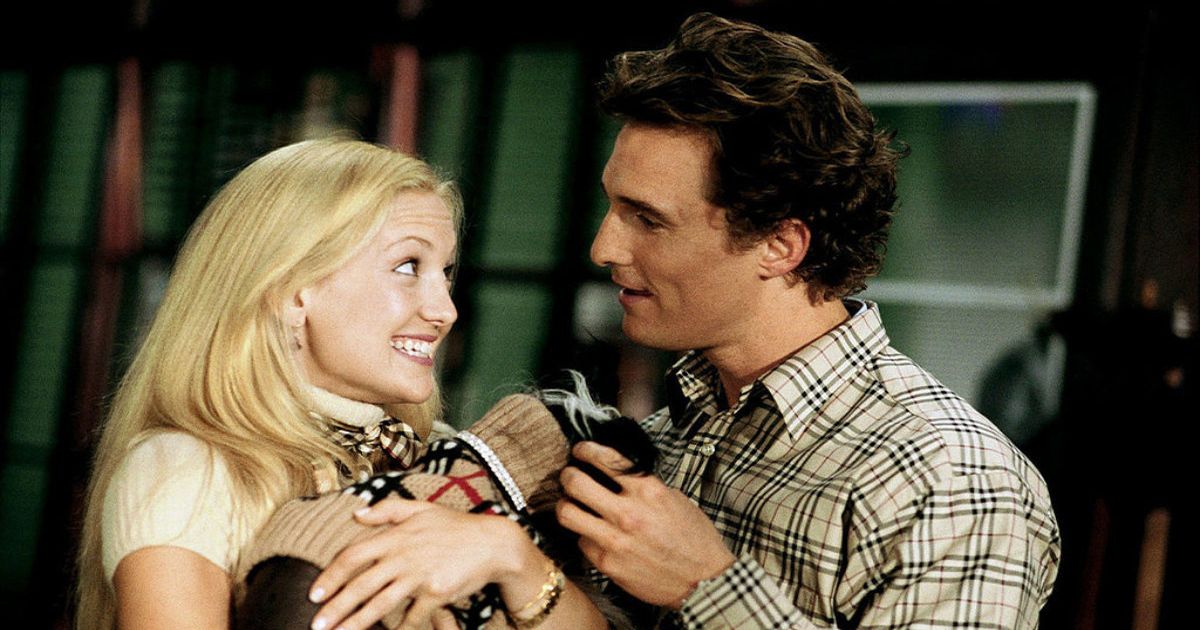 As per the title of the film, How To Lose a Guy in 10 Days, the character of Andie (Kate Hudson) fervently attempts to drive a guy to the edge of insanity and far away from her within ten days of dating. Unbeknownst to her, her chosen victim, Ben (Matthew McConaughey), has a quest of his own to fulfill. While she seeks to drive him away within ten days, he is looking to get her to fall in love within the same time frame.
Since their motivations for one another are stark opposites, both of their schemes come to a frustrating stalemate. Motivated by career advancement, both characters lose themselves in this charade until it is no longer a game. When real feelings develop, the characters must confront their truth and reassess what is important to them.
11
But I'm a Cheerleader (1999)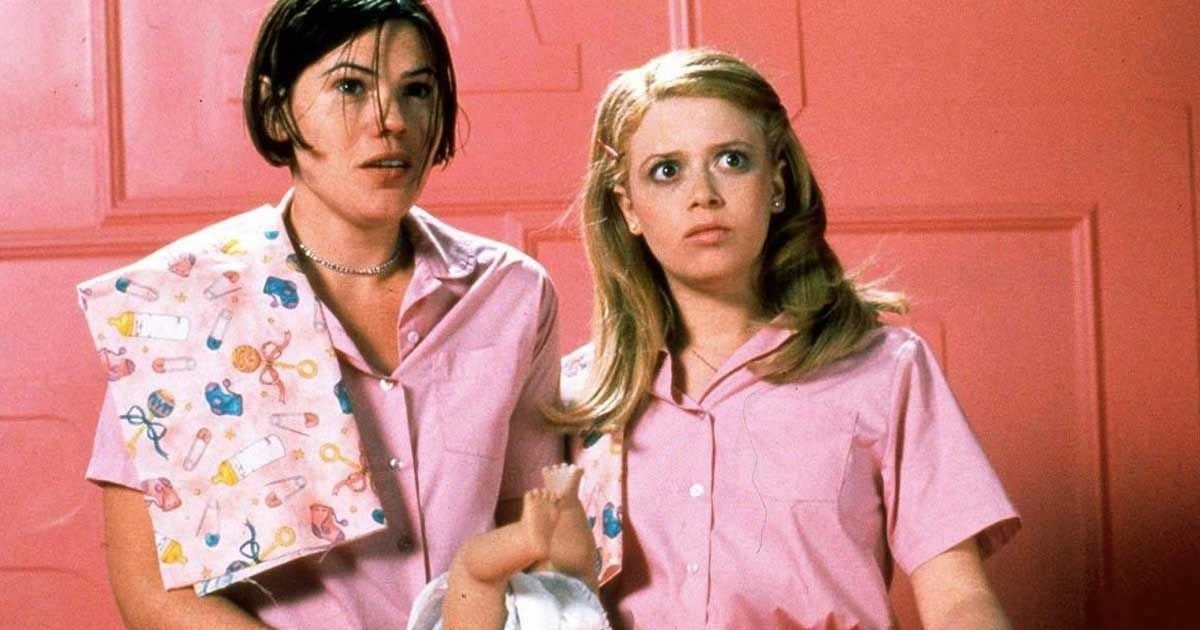 This film is important to note and earns its spot among the top twenty-five as a groundbreaking project that helped to pioneer openly queer storylines in Hollywood. In fact, But I'm a Cheerleader touches on a number of incredibly touchy topics in American politics, including conversion therapy, religion, and gay rights. While enjoying no sort of massive acclaim, the film gathered a loyal cult following. So many queer young people got to watch a happy and successful gay love story at a time when this was not a popular story to produce.
The film playfully pokes fun at baseless and superficial stereotypes surrounding queer identities, such as when the leading character Megan (Natasha Lyonne) is suspected of being a lesbian when she decides to go vegetarian. The film begins to take a bit of a darker tone as two young boys are punished for homosexual relations, really just for an innocent kiss. Witnessing the treatment of this couple leads Megan to a radical realization and acceptance of her sexuality, shirking the shame imposed by her ultra-religious background.
Related: These Are Some of the Most Romantic LGBTQ+ Movies of All Time