Summary
Ellen Burstyn fondly remembers the late William Friedkin as an original, fearless, and wildly talented filmmaker.
Friedkin's iconic films like The French Connection and The Exorcist have left a lasting impact on the horror genre and filmmaking as a whole.
Hollywood and fellow filmmakers, including Jason Blum and David Gordon Green, honor Friedkin's legacy and the profound influence he had on horror films and the broader culture.
Ellen Burstyn is fondly remembering William Friedkin following the news of his death. Earlier today, Chapman University dean Stephen Galloway (and friend of Friedkin and his wife Sherry Lansing), confirmed that the famed filmmaker had passed away in Los Angeles. Friedkin is best known for his work on the multiple Academy Award-winning film The French Connection and the terrifying 1973 horror classic The Exorcist. Burstyn starred in the latter film, portraying Chris MacNeil, the tormented mother of Regan (Linda Blair), a teenage girl suffering from demonic possession. In a statement to Deadline, Burstyn spoke about Friedkin:
"My friend Bill Friedkin was an original; smart, cultured, fearless and wildly talented. On the set, he knew what he wanted, would go to any length to get it and was able to let it go if he saw something better happening. He was undoubtedly a genius."
Friedkin's work in film spanned over six decades and includes other notable films like To Live and Die in L.A., The Boys in the Band, Sorcerer, Cruising, and Killer Joe. Heralded as one of the best films ever made, 1971's neo-noir thriller The French Connection, starring Gene Hackman, Roy Scheider, and Fernando Rey, earned five Academy Awards including Best Picture, Best Actor for Hackman, and Best Director for Friedkin. The Exorcist premiered two years later, and the supernatural horror went on to earn 10 Academy Award nominations, taking home the Best Screenplay and Best Sound awards. Friedkin's final film, The Caine Mutiny Court-Martial, is currently in post-production and set for release this September during the 80th Venice International Film Festival.
A sequel to Friedkin's The Exorcist, titled The Exorcist: Believer, hits theaters October 13, with Burstyn reprising the role of Chris McNeil. The film is the first of a trilogy from Blumhouse Productions.
Related: William Friedkin, Exorcist Director, Dies at 87
Hollywood Honors William Friedkin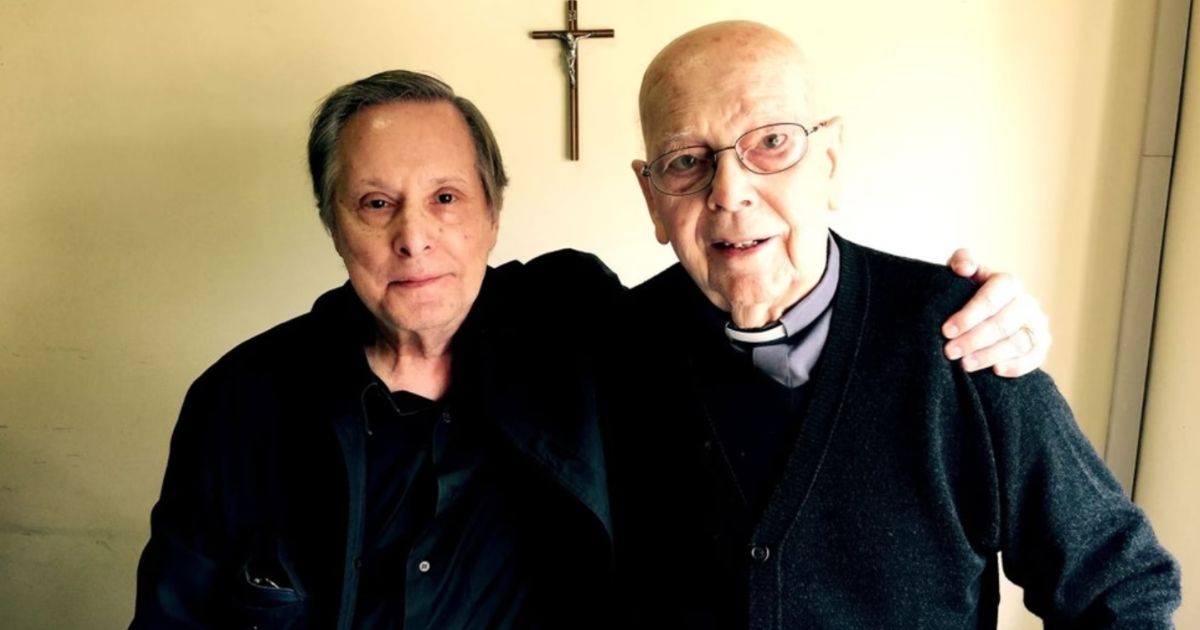 As Friedkin's legacy, in horror and beyond, impacted audiences for decades, many have joined Burstyn in honoring the filmmakers' impact. Blumhouse's Jason Blum and The Exorcist: Believer director David Gordon Green shared their condolences. Blum said:
"I am personally indebted to William Friedkin and saddened by his loss. More than any other filmmaker, he changed both the way directors approached horror films and also the perception of horror films in the broader culture. We are deeply saddened to hear of his passing and intensely grateful for the body of work he has left behind."
Green cited Friedkin as a source of inspiration and praised Friedkin's projects:
"William Friedkin was an inspiration to me. I am saddened that our community lost a brilliant artist. The Exorcist is one of the finest films ever made, along with The French Connection, Sorcerer and so many others. His bold and visionary work will influence filmmakers forever."
Eli Roth, best known for his work in the horror genre, shared a picture of himself with Friedkin on Instagram which he captioned: "RIP to the legend William Friedkin. One of the most impactful directors of all time and certainly set the course of my life in a different direction with The Exorcist. He was so incredibly nice and supportive the few times I was lucky enough to meet him. Watch Sorcerer if you've never seen it. He was one of a kind. Legend."
On X, fans, colleagues and peers also celebrated Friedkin. Among them, Stephen King, who also commended Friedkin's 1977 thriller Sorcerer, and Guillermo del Toro who labeled Friedkin a God of Cinema.
Friedkin died today from heart failure and pneumonia. He was 87 years old. He is survived by his wife and two sons.