Summary
Ongoing Hollywood strikes will not affect AMC's programming until 2024, allowing The Walking Dead franchise to continue as planned.
The double strike by the Writers Guild of America and SAG-AFTRA has shut down the film and TV industry in Hollywood.
Despite a decrease in advertising revenue, AMC Networks' financial results show increases in free cash, streaming subscribers, and streaming revenue.
AMC Networks CEO Kristin Dolan has announced that the ongoing double strike currently taking place in Hollywood will not impact the network's programming until "well into 2024." So, at least for foreseeable future, AMC's The Walking Dead franchise will continue on as planned.
The ongoing strikes are Hollywood's first double strike since 1960. The Writers Guild of America (WGA) began its strike in May after being unable to reach an agreement with the Alliance of Motion Pictures and Television Producers (AMPTP). Then, in July, the Screen Actors Guild – American Federation of Television and Radio Artists (SAG-AFTRA) announced that they too were going on strike as well. In joining the writers, the double strike has essentially shut down Hollywood's film and television industry.
Dolan said (via Deadline), "We greatly value the work of our creative partners and hope these disputes can be resolved as quickly and fairly as possible."
The CEO added, "In the short term, the reality for AMC Networks is that we have a pipeline of finished shows that will allow us to continue to serve our viewers across all of our platforms for the remainder of this year and well into 2024."
RELATED: The Walking Dead: Daryl Dixon Sneak Peek Clip Reveals First Look of Familiar French Setting
The World of the Walking Dead Is Expanding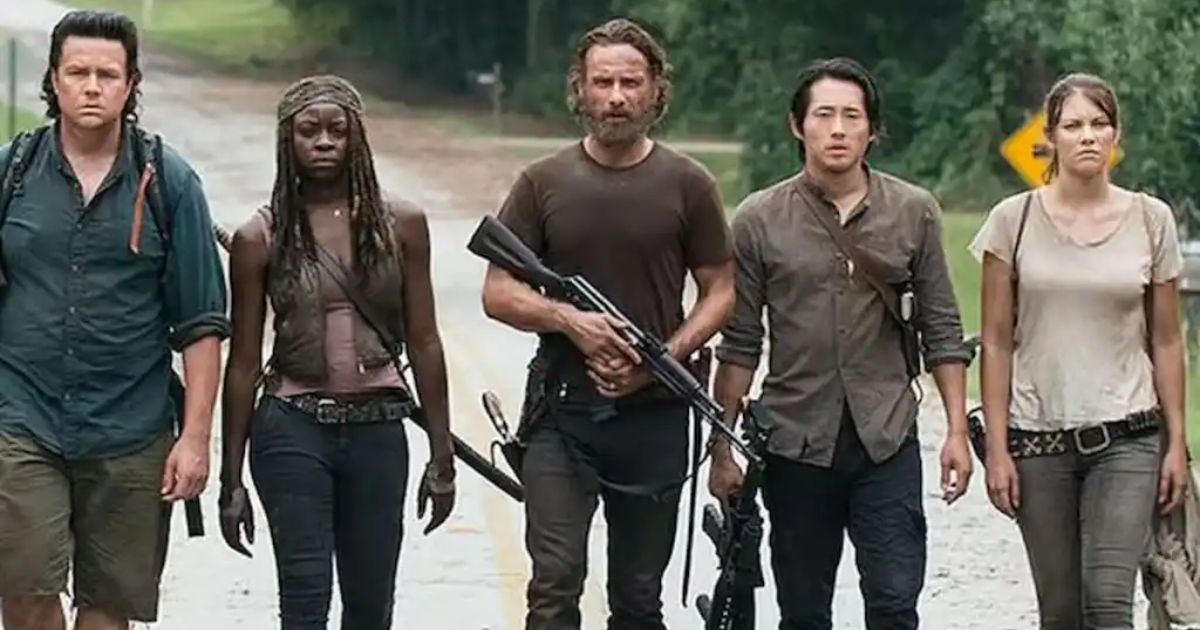 Back in June, AMC released The Walking Dead: Dead City and is expected to premiere The Walking Dead: Daryl Dixon this September along with a new season of Ride With Norman Reedus. The second part of Fear the Walking Dead's eighth and final season is expected to begin airing on October 22nd. AMC has also wrapped up production on its spin-off series, The Walking Dead: The Ones Who Live, which features characters Rick Grimes and Michonne. That show is expected to premiere in 2024.
It's additionally noted that despite seeing a 17% decrease in advertising revenue as the result of "anticipated linear ratings declines, softness in the ad market and fewer original programming episodes within the quarter" the company's loss was "partly offset by digital and advanced advertising revenue growth."
Dolan said, "Six months into my tenure as CEO, I am impressed with our team's ability to do what this company has always done best; produce high-quality content and make it available to viewers across an expanding array of platforms. We accomplish this through a measured, opportunistic and disciplined strategy that drives free cash flow."
The CEO continued, "Even during a period of industry-wide uncertainty and change, we are seeing the benefits of our strategy play out in our financial results, which for the second quarter include year-over-year increases in free cash, streaming subscribers, and streaming revenue, as well as healthy margins. It's clear we have the programming, the platforms and the partners necessary to continue to operate a very profitable business that delivers long-term shareholder value."
The Walking Dead: Daryl Dixon will premiere on AMC and AMC + on September 10th, while Fear the Walking Dead will return for season 8 part 2 on October 22nd. The Walking Dead: The Ones Who Live is expected in early 2024.