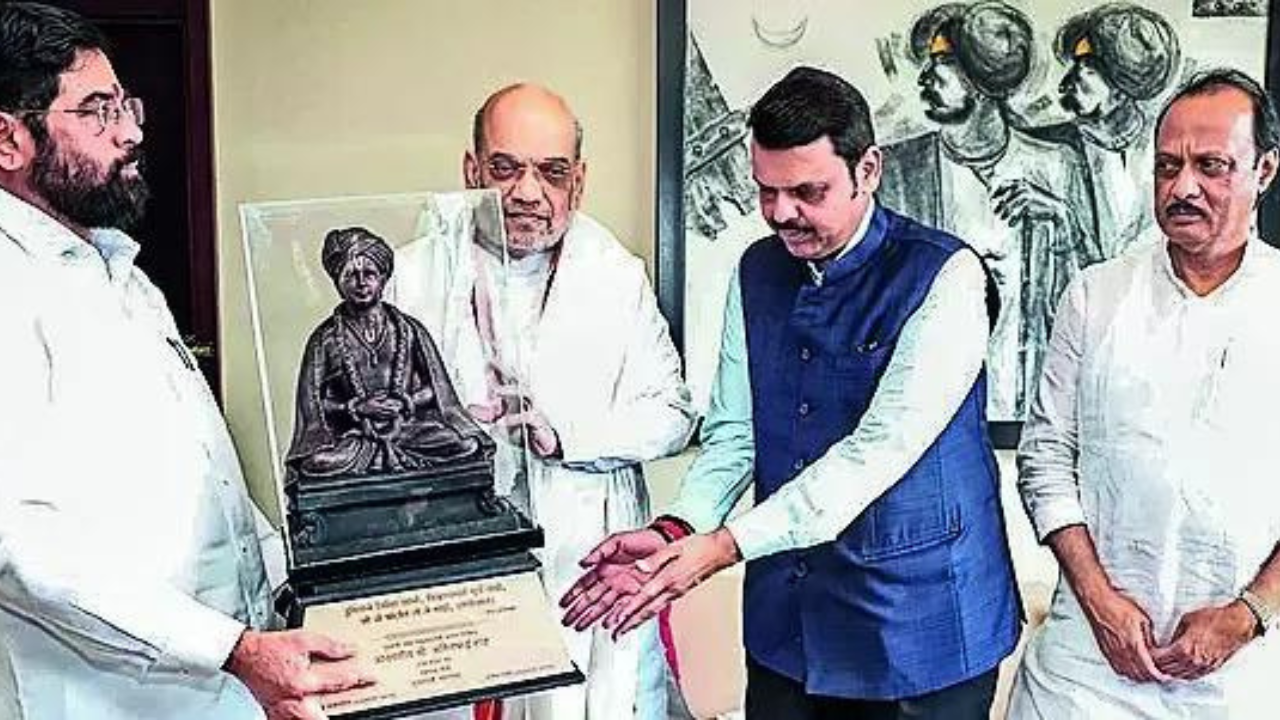 PUNE: Union home and cooperation minister Amit Shah on Sunday shared the dais with Maharashtra deputy CM Ajit Pawar for the first time since the NCP leader rebelled against his uncle Sharad Pawar and joined the Eknath Shinde government along with his faction.
At an event in Chinchwad to launch a national portal of the central registrar of cooperative societies, Shah said this was the first time he was sharing the stage with Ajit Pawar after he became the deputy CM. "I want to tell Ajit Dada that this is the right place for you. But you took a long time to come to the right place."
On August 1, Ajit Pawar shared the dais with PM Narendra Modi in Pune where he praised the PM. On Sunday, he did the same for Shah, saying it was the cooperation minister who showed the courage to take steps to waive income tax for sugarcane farmers on the income above the statutory minimum price.
"Some people wonder how I could take such a decision (of joining NDA). My reply is that only Narendra Modi and Amit Shah are capable of taking courageous decisions for the development of the country, and it is our duty to support such leaders," Ajit Pawar said.
Shah said the Multi-state Cooperative Societies Act has been amended to ensure that directors do not favour their kin in the process of constituting the board. "Only youths with talent will be able to become part of the cooperative movement across the country. There will be an independent system, on the lines of Election Commission, to conduct polls in this sector to avoid any rigging."
Shah said the amendment will put an end to the practice of using the cooperative sector for furthering dynastic politics,
He said the national portal was important because the cooperative movement in the country cannot move ahead without modernising the system. Accountability and transparency must be brought in for the growth of this sector, he added.