NEW DELHI: Young Indian batter Tilak Varma, who made his T20I debut during the first T20I against West Indies, has a clear mindset as he worked on his process and got the results.
Tilak is determined to excel and give his utmost effort, concentrating on his fundamentals and capitalising on his strengths during his inaugural international series against Windies.
In his debut T20I, Tilak showcased his potential by scoring an impressive 39 runs off 22 balls. With this early success, he aims to build on his performance and make a significant impact in the upcoming matches.
In a video posted by the Board of Control for Cricket in India (BCCI) featuring Ishan Kishan, his Mumbai Indians (MI) teammate in the Indian Premier League (IPL), Tilak said, "West Indies is a good side in T20Is. I want to follow my basics, follow my strengths and give my 100 per cent. I do not want to get nervous."
When he got to know about his selection, Tilak said that he was playing Duleep Trophy when he got the news and immediately talked to his family and coach, who were all emotional.
"I was playing Duleep Trophy and I got to know about the squad announcement. I called my coach and family immediately. They were all happy and emotional. I wanted to talk more, but could not. My mom and dad were really emotional," he said.
Tilak further said that he was not playing his first-ever IPL season in 2022 with an Indian call-up in his mind.
"I was playing with a mindset that I will get more chances if I do well in my first IPL. I was not thinking about playing for India. I worked on my process and I got my results," he said.
Talking about his body tattoos, Tilak said, "I wanted to try it. I asked my coach. He asked me to focus and reach a particular level and then start doing it."
Tilak has been a brilliant find for MI. In his debut season in 2022, which saw MI finish at the bottom, he scored 397 runs in 14 matches at an average of 36.09, with a strike rate of 131.02. He scored two half-centuries, with a best score of 61. In his second season this year with the Blue and Gold side, he scored 343 runs in 11 matches at an average of 42.88 and a strike rate of above 164. He scored one half-century, a gutsy knock of 84* against Royal Challengers Bangalore (RCB).
Tilak has played 48 T20s in total, scoring 1,457 runs at an average of 37.35 at a strike rate over 143. He has ten half-centuries in the format, with the best score of 84*. He represents Hyderabad in domestic cricket.
He has played 25 List-A matches, scoring 1,236 runs at an average of 56.18 and a strike rate of just over 101. He has five centuries and fifties in 25 innings.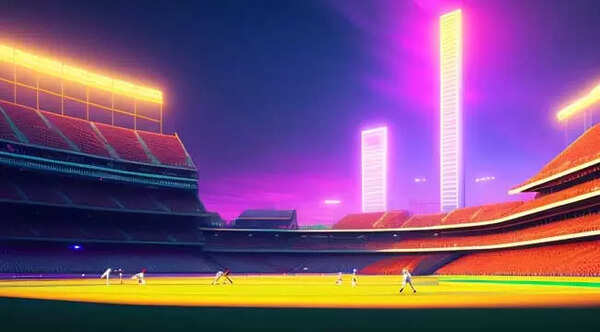 Tilak has also played nine first-class cricket matches, in which he has scored 523 runs at an average of 37.35. He has scored a century and two fifties in 15 innings, with the best score of 121.
(With ANI inputs)