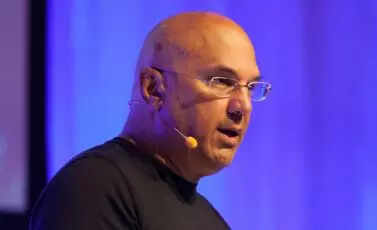 Neville Roy Singham is an American businessman and social activist. He is the founder and former chairman of ThoughtWorks, an IT consulting company that provides custom software, software tools, and consulting services. Singham is accused of funding various groups that promote Chinese state media propaganda positions, deny the Uyghur genocide and lobby for Russian imperialism.
Singham was born in the United States in 1954. He studied economics at Howard University and then worked as a software engineer for a number of years before founding ThoughtWorks in 1993. ThoughtWorks quickly became one of the leading IT consulting companies in the world, and Singham was named one of the "Top 50 Global Thinkers" by Foreign Policy magazine in 2009.
In recent years, Singham has become increasingly involved in political activism. He is a vocal supporter of the Chinese Communist Party and has donated millions of dollars to groups that promote Chinese state media propaganda positions. He has also denied the Uyghur genocide and lobbied for Russian imperialism.
According to an NYT investigation, Singham's network financed Delhi-based news website NewsClick that sprinkled its coverage with Chinese government talking points. "China's history continues to inspire the working classes," one video said.
As per NYT report, Singham and his associates are at the forefront of what Communist Party authorities call a "smokeless war." During Xi Jinping's leadership, China has broadened its state media endeavors, formed partnerships with international outlets, and nurtured foreign influencers. The overarching objective is to present propaganda as authentic, independent content.
Singham's collectives have produced YouTube videos that, collectively, have garnered millions of views. Their endeavors also extend to exerting influence in real-world politics through interactions with congressional aides, training political figures in Africa, fielding candidates in South African elections, and orchestrating demonstrations—such as the one in London that escalated into violence.
The outcome is an apparently spontaneous proliferation of left-leaning groups that mirror Chinese government messaging, echo each other's viewpoints, and, in turn, find their echoes in Chinese state media.
Singham's political activism has been criticized by some, who accuse him of being a Chinese stooge. However, Singham has defended his work, saying that he is simply trying to promote peace and understanding between China and the West.