While the 1980s spawned unforgettable and bold fashion and beauty trends, such as big mullets, flashy eyeshadows and accessories, shoulder pads, and printed pullovers, the 1990s made way for the minimalist style; plaid flannel shirts, baggy T-shirts, acid-washed jeans, slip dresses, crop tops, baggy overalls, and chokers were all the rage. A lot of care was put into hairstyles and hair accessories, though, and many actors and singers were behind long-lasting trends: JLo's messy bun and comb barrettes, Aaliyah's swoop bangs, Toni Braxton's pixie cut, Janet Jackson's chunky box braids, Alicia Silverstone's front flip, Spice Girl Emma Bunton's long pigtails, and Drew Barrymore's gigantic daisy hair clips come to mind.
Many of these looks were immortalized in various popular TV shows, from sitcoms, to fantasy, to drama, and some have become so associated with the actor in question that they were renamed after them. They are now part of pop culture history, for better or for worse.
From Felicity Porter, to Brandy, to Rachel Green, here are iconic hairstyles rocked by TV show characters that were all the rage back in the 90s.
12
Keri Russell as Felicity Porter in Felicity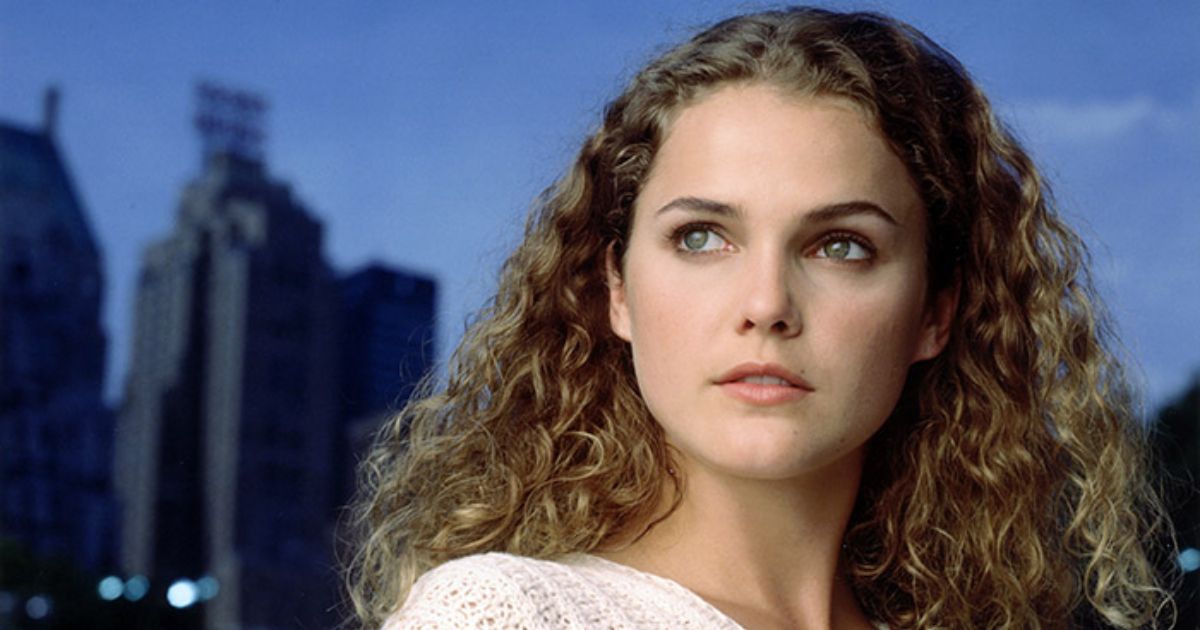 Created by J. J. Abrams and Matt Reeves and produced by Ron Howard, Felicity was a college drama that first started airing in 1998 and followed shy and talented student Felicity Porter (Keri Russell) from her freshman to her senior year. In the first season, she had voluminous, cascading, glossy, and bouncy chestnut brown curls. When she chopped them off and debuted a pixie cut on season 2, the show's ratings took a deep dive, and the actress received angry letters and actual death threats from upset fans. Even other shows referenced the general uproar: in the supernatural sitcom Sabrina the Teenage Witch, for instance, the titular character asked in the episode Making the Grade, "Why is everyone looking at me like I'm the girl who told Felicity to cut her hair?"
Related: These Movies Had the Most Specifically '90s Outfits
11
Mayim Bialik as Blossom Russo in Blossom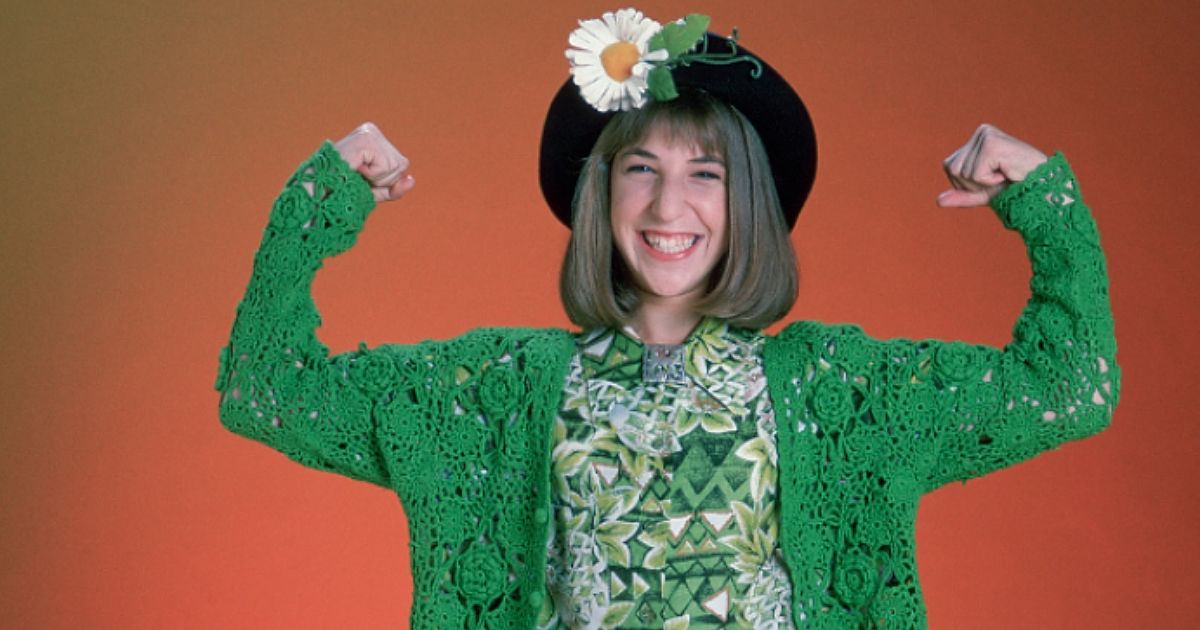 Blossom was a family sitcom that aired on NBC from 1991 to 1995. The titular character, played by Mayim Bialik, was a gawky and quirky Italian-American teenager with two older brothers, and she became famous for her collar-grazing bob with bangs, which she often accessorized with berets, straw caps, and floppy bucket hats with enormous flowers. Her overall style and outfits influenced young audiences and inspired a clothing line.
10
Shannen Doherty as Brenda Walsh in Beverly Hills, 90210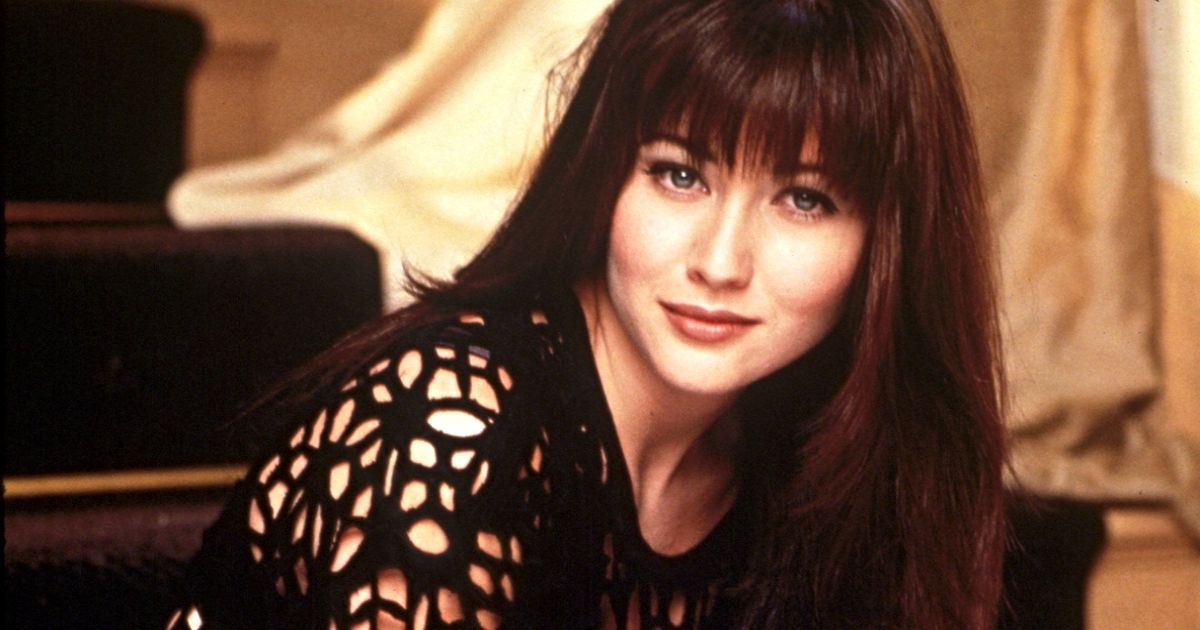 The popular teen drama and soap opera Beverly Hills, 90210 debuted on Fox in 1990 and ran for 10 years. Starring Jason Priestley, Luke Perry, Jennie Garth, Gabrielle Carteris, Brian Austin Green, and Shannen Doherty, it centered on a group of high schoolers and followed them to college and then young adulthood. Doherty particularly stood out in a sea of blonde California girls, as she portrayed Brenda Walsh, a Midwestern with long, satiny dark hair and wispy bangs; her natural girl-next-door look inspired a generation of shy teenagers and young adults.
9
Claire Danes as Angela Chase in My So-Called Life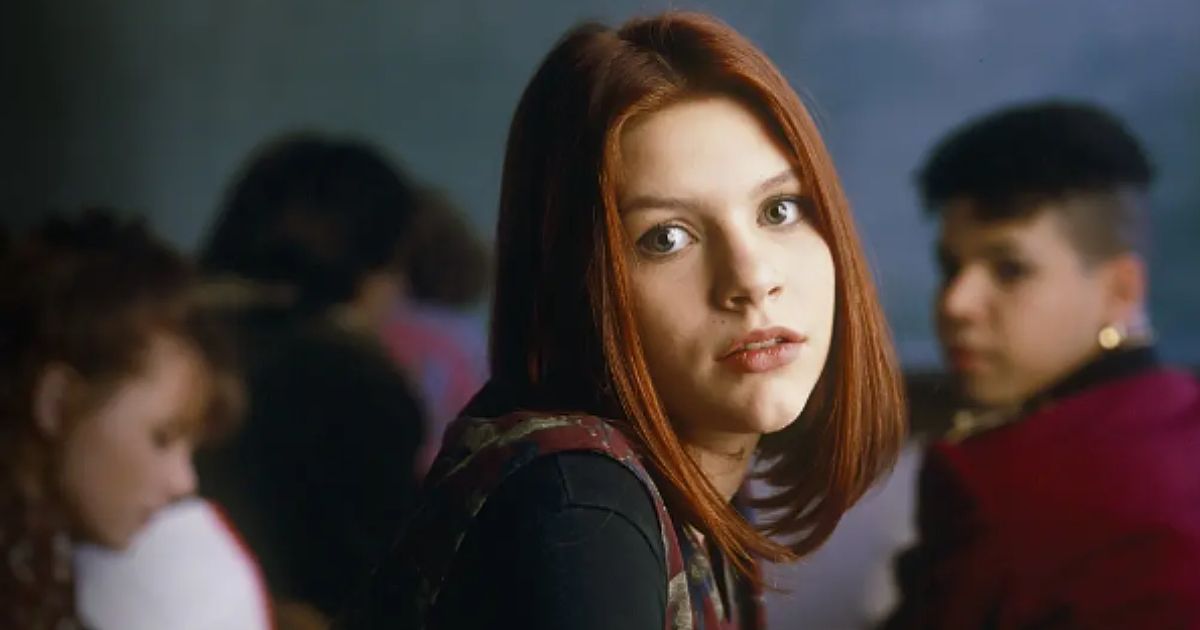 "When Rayanne Graff told me my hair was holding me back, I had to listen. Cause she wasn't just talking about my hair. She was talking about my life." – Angela
Set in a suburban high school, the teen drama My So-Called Life may have only run for one season, from 1994 to 1995, but it was critically praised for its realistic portrayal of teenagers navigating difficult family, social, and personal issues, and it generated a cult following. Claire Danes, who portrayed 15-year-old Angela Chase, won a Golden GlobeforBest Actress in a Television Series Drama. In an act of rebellion and at her friend Rayanne's advice, she dyes her short, brassy, fine hair bright red on the first episode, which creates a striking contrast with her pale skin. Her middle part and "crimson-glow" statement hair is as grungy and angsty as they come, especially once she realizes that "School is a battlefield… for your heart."
8
George Clooney as Doug Ross in ER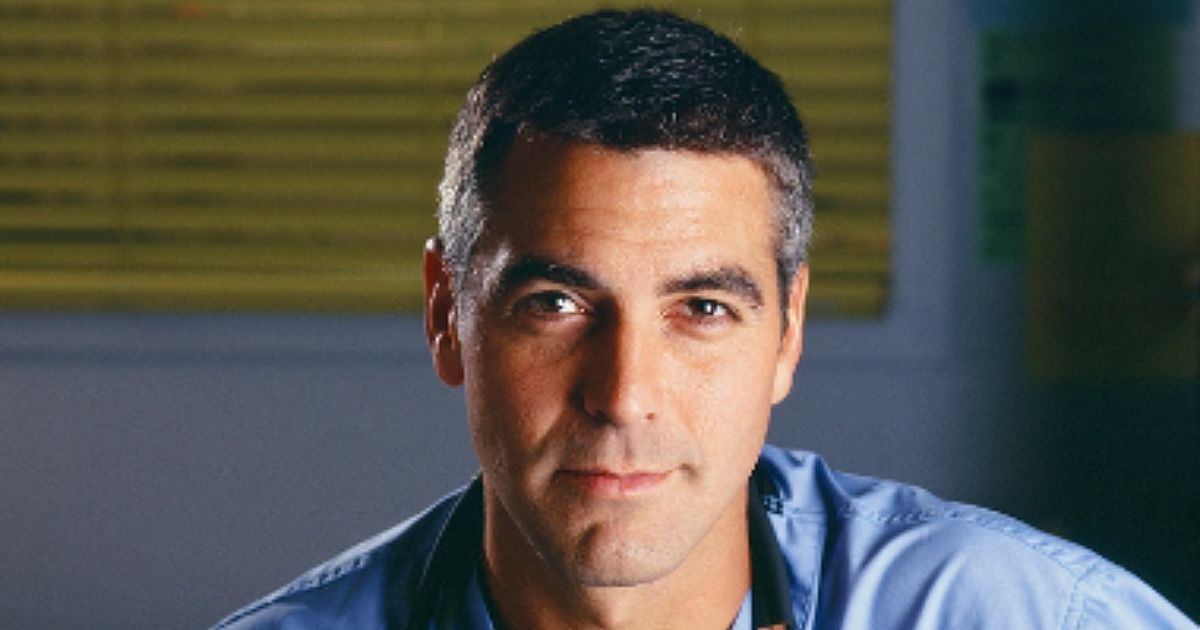 Created by Michael Crichton, the hit medical drama ER aired on NBC from 1994 to 2009 and originally starred Anthony Edwards, Sherry Stringfield, Noah Wyle, Julianna Margulies, and Eriq La Salle. George Clooney played Dr. Doug Ross until 1999 and then moved on to the big screen. His memorable Caesar-inspired haircut cemented his reputation as a heartthrob; it "got pulses racing and inspired other '90s hunks to flatten down their own mop," according to People.
7
Sarah Michelle Gellar as Buffy Summers in Buffy the Vampire Slayer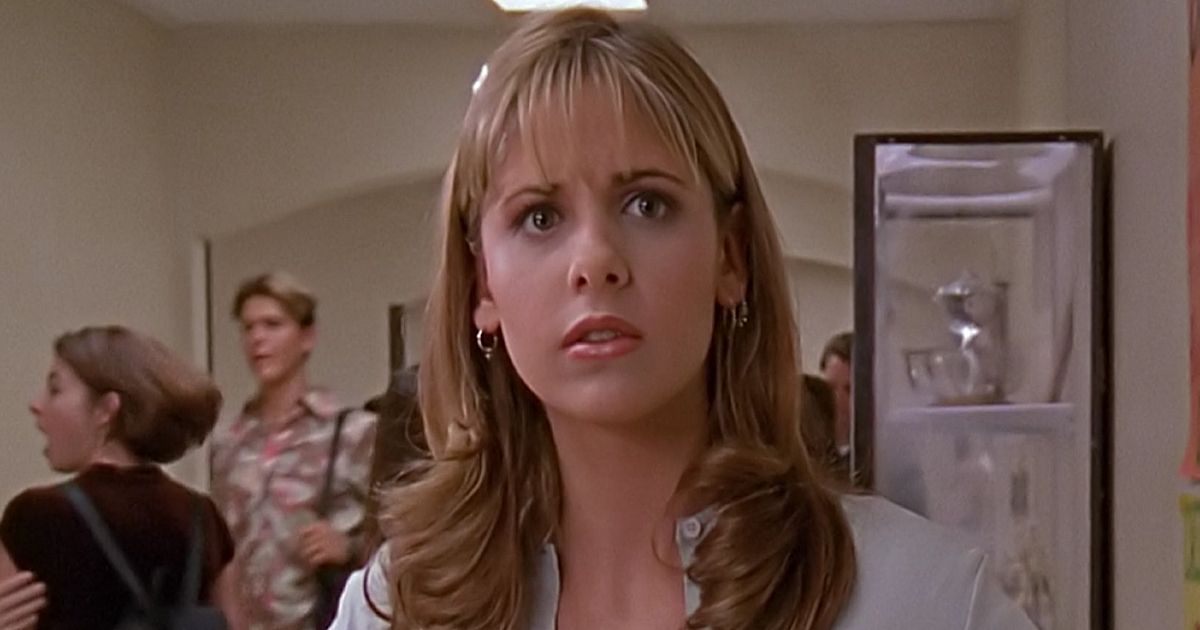 Few TV characters have stood the test of time like the fearless, strong, and intuitive Buffy Summers in the supernatural teen drama Buffy the Vampire Slayer, which was created by the controversial Joss Whedon in 1997 and lasted for seven seasons. Portrayed by Sarah Michelle Gellar, the character sported many different bouncy hairstyles, the earliest of which was a layered cut with wispy bangs that often involved barrettes, butterfly clips, and bobby pins.
6
Brandy Norwood as Moesha Mitchell in Moesha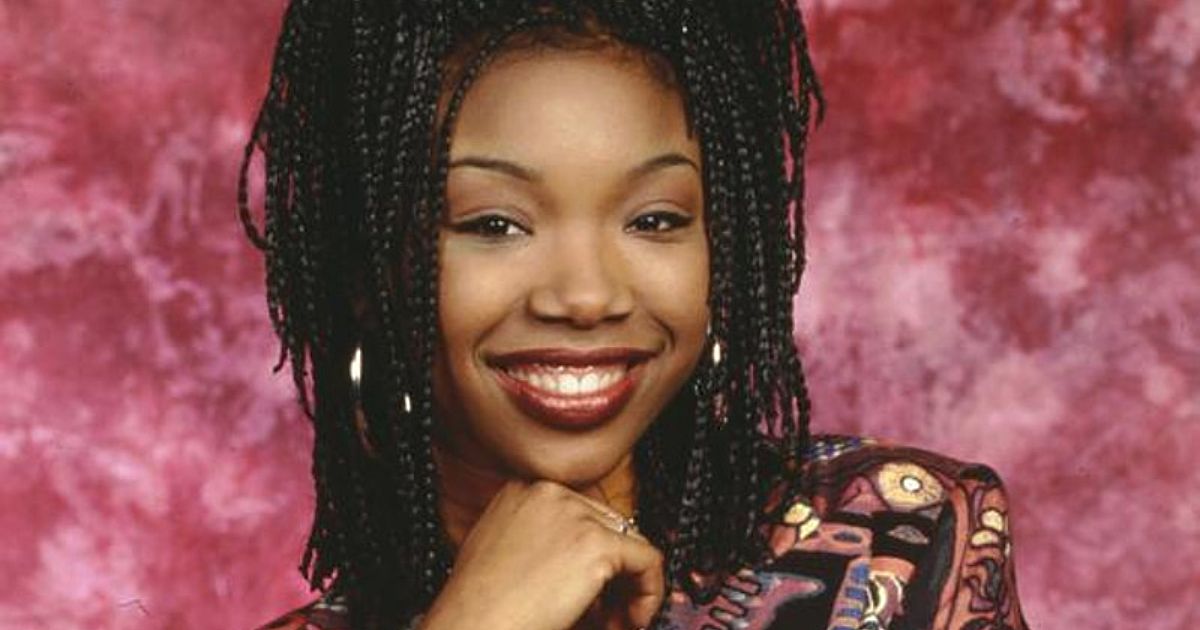 Two years after she released her debut album, the R&B singer Brandy Norwood starred in a sitcom called Moesha, which aired on UPN from 1996 to 2001. Centering on a black upper-middle-class family from Los Angeles, the show dealt with a lot of social, family, and mental health issues. Its lead character, Moesha Mitchell, rocked a hairstyle that was inspired by her signature look and involved micro and box braids.
Per Mayvenn, "Moesha set the standard for embracing natural beauty," and her "image resonated with black America, specifically young girls. She proved that black was beautiful and was unapologetically confident in the way she carried herself."
5
Melissa Joan Hart as Sabrina Spellman in Sabrina the Teenage Witch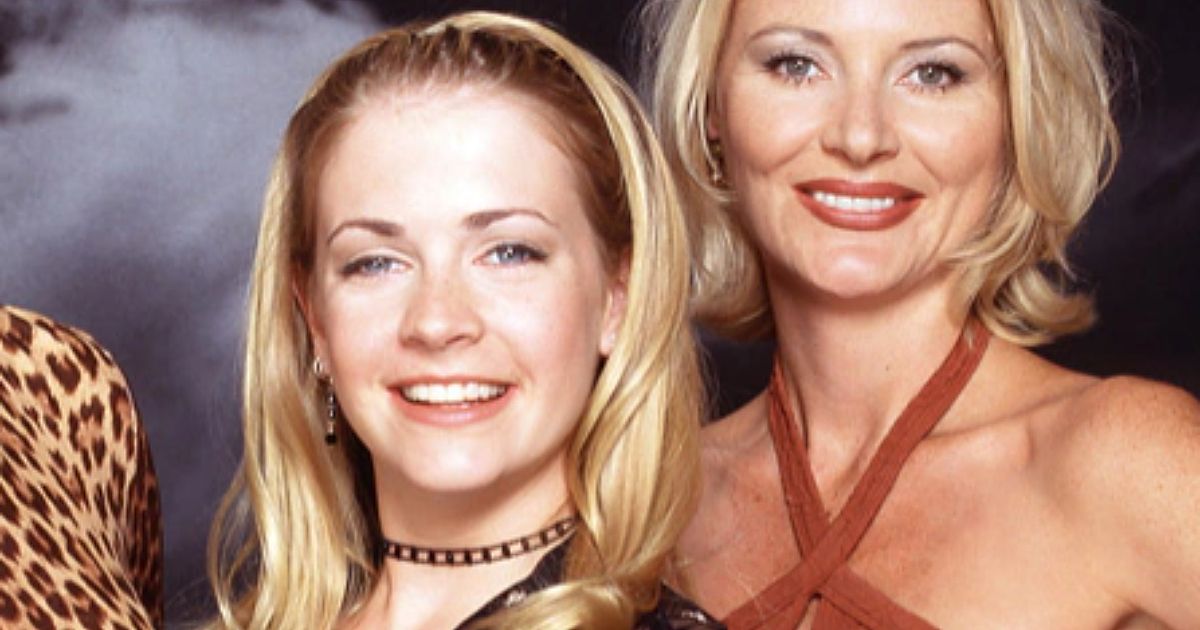 Based on the Archie Comics series of the same name, the supernatural sitcom Sabrina the Teenage Witch aired on ABC from 1996 to 2000 and centered on a bubbly novice witch called Sabrina Spellman, played by Melissa Joan Hart. Other than referencing the actors and pop and rock performers who were all the rage back then, such as Britney Spears and No Doubt, Sabrina was a relatable character with outfits and hair that were trendy through that period: from butterfly hairclips, to a super side part, to a high ponytail. She even wore that tight zigzag headband, which was notorious for causing headaches.
4
Rider Strong as Shawn Hunter in Boy Meets World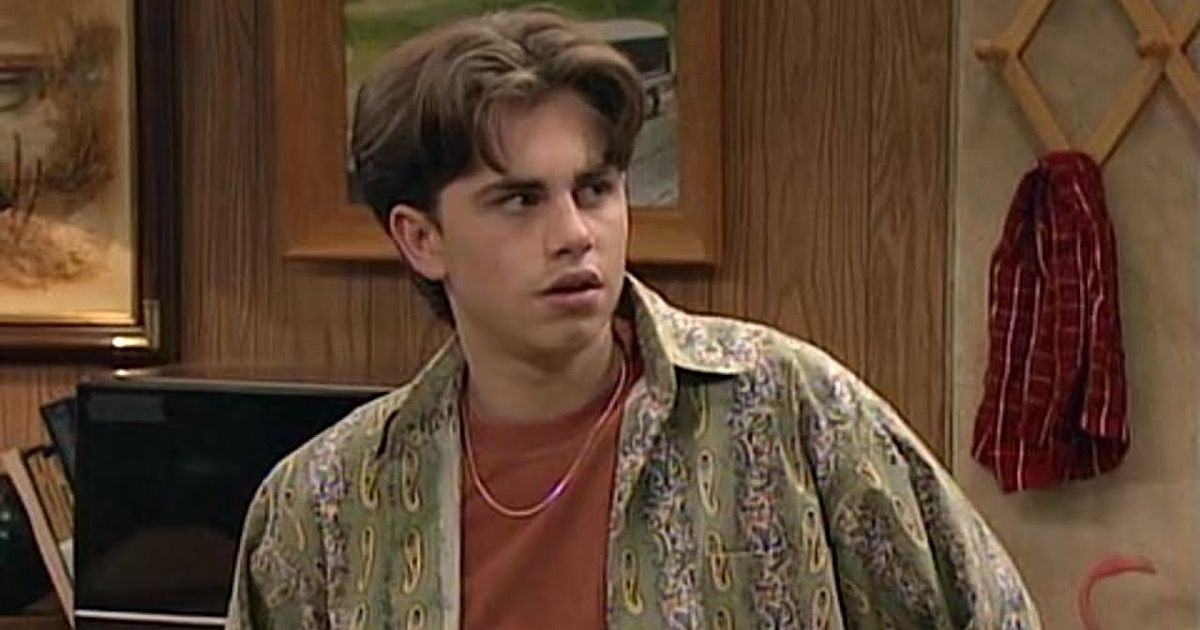 The coming-of-age sitcom Boy Meets World, which aired on ABC between 1993 and 2000, starred Ben Savage as Corey Matthews, and followed his trials and tribulations through school, social life, and matters of the heart. Teen heartthrob Rider Strong played the best friend hailing from a troubled background, Shawn Hunter. When he auditioned for the role, director Michael Jacobs really liked his flowing hair, which he had straightened and parted down the center the night before. In fact, Jacobs liked it so much that he wouldn't let him change it for the duration of the show.
According to Cheat Sheet, the young actor resented that decision because his hair wasn't naturally straight. He said, "My hair is wavy, and they would straighten it on the show, and it would take forever. I wanted to cut my hair so bad, but the only time I got to was when we found out the show was going to be canceled."
3
Danielle Fishel as Topanga Lawrence in Boy Meets World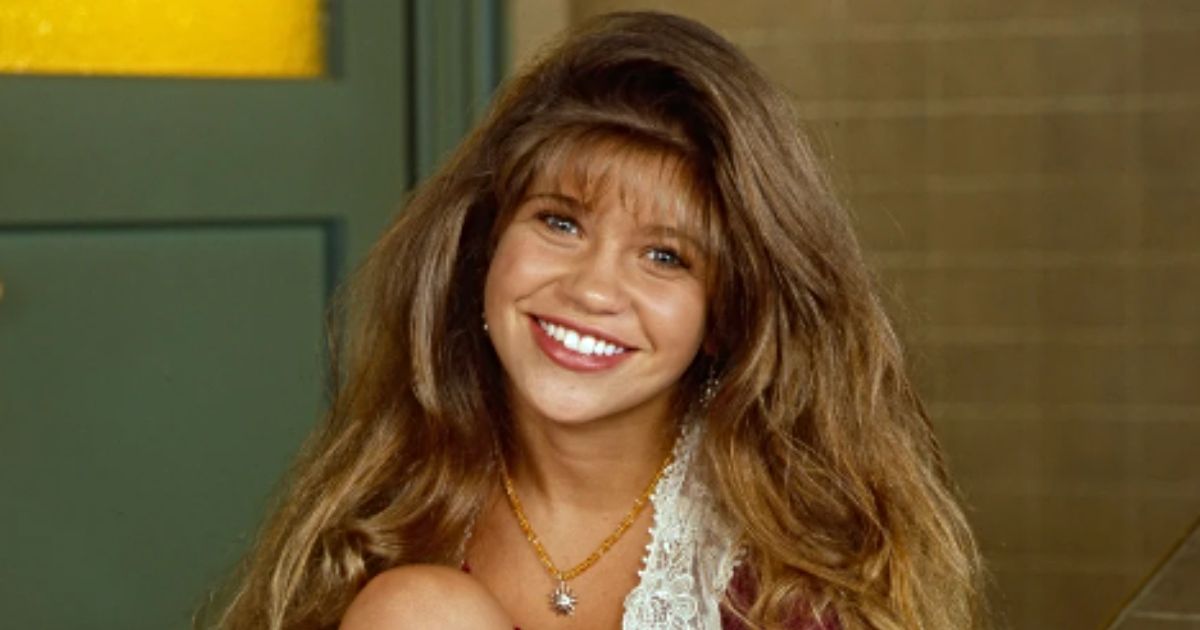 Speaking of Boy Meets World, Danielle Fishel, who played Corey's free-spirited and nerdy love interest, Topanga Lawrence, was the envy of teen girls with her long, luscious, voluminous, locks. Whether she wore her hair in a half-ponytail or had huge curls, side barrettes, mini-hairclips, or crimples, Topanga remained the focus of young viewers, who would often rush to replicate her look of the moment.
2
Karyn Parsons as Hilary Banks in The Fresh Prince of Bel-Air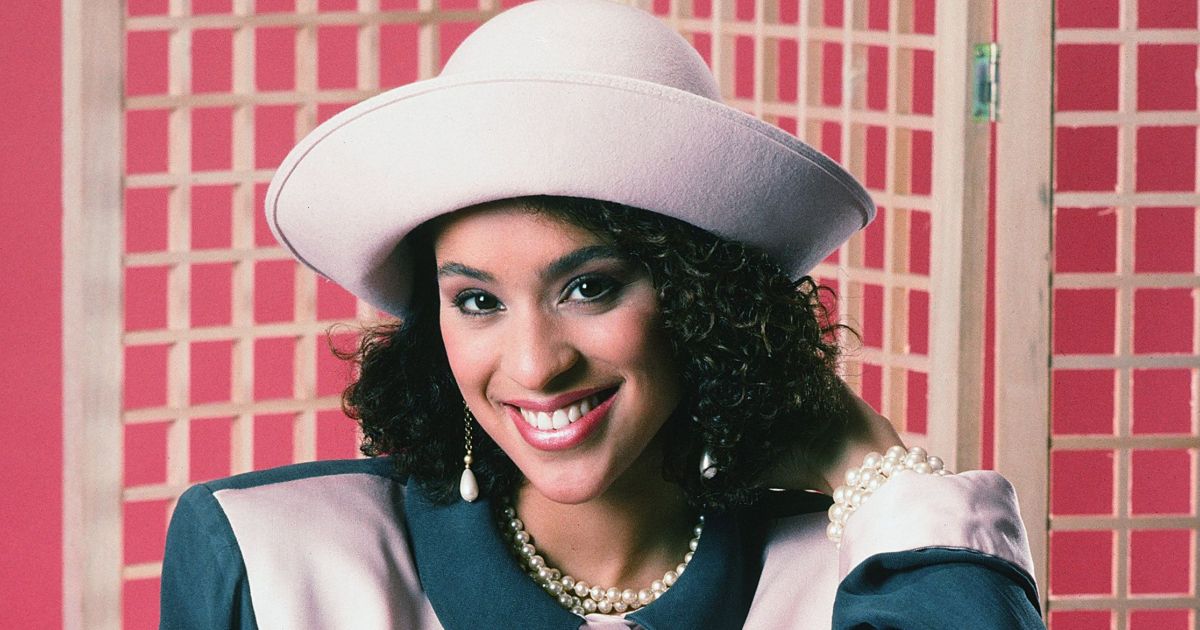 The family sitcom The Fresh Prince of Bel-Air, which was broadcast from 1990 to 1996 on NBC, focused on street-smart Will Smith, who moved in with his wealthy uncle and his family in their Los Angeles mansion. Yet, it was Will's spoiled, superficial, dim-witted, but well-meaning cousin Hilary Banks, played by Karyn Parsons, who cemented herself as a fashion icon at the time. Other than her sophisticated outfits, the character often sported a coiled, shoulder-length hairdo with a statement bowler hat.
Related: 21 '80s Movie Hairstyles That Live Rent-Free in Our Heads
1
Jennifer Aniston as Rachel Green in Friends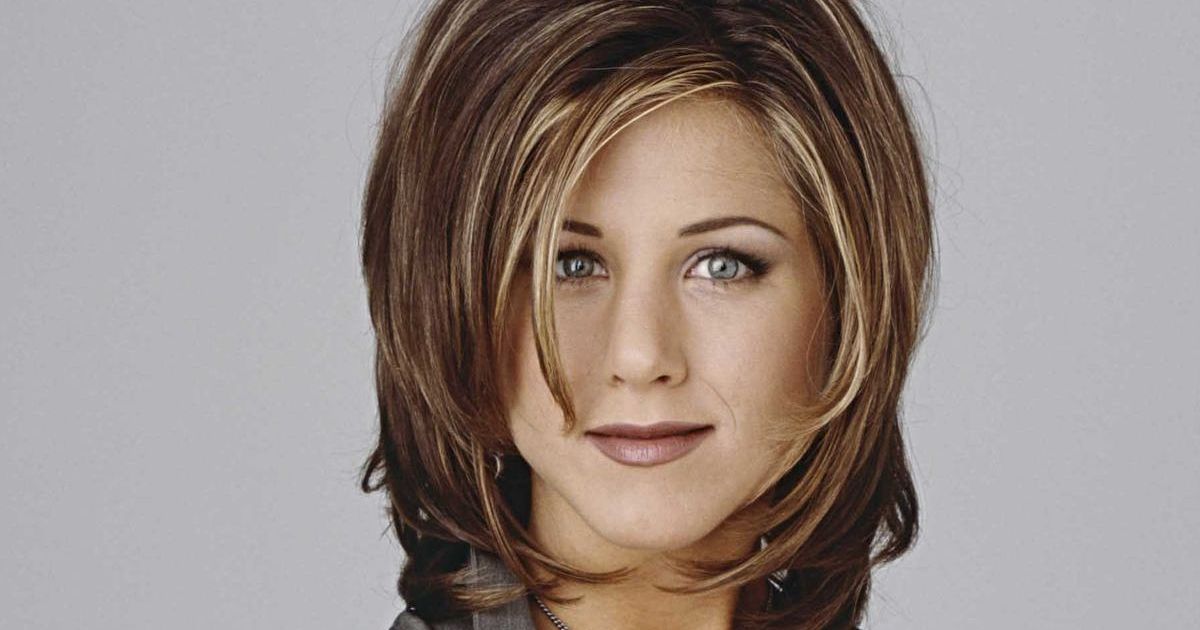 Who else deserves to top this list but Friends' own Rachel Green, portrayed by Jennifer Aniston? The ensemble sitcom, which aired between 1994 and 2004 and followed six tight-knit friends in New York City, still holds a special place among its fans to this day. Rachel's highlights and layered bob, which simply became known as The Rachel, is one of the '90s most recognizable and enduring hairstyles, even though the actress herself isn't fond of it.
Speaking of her hairstylist Chris McMillan, she confessed to Allure, "I love Chris, and he's the bane of my existence at the same time because he started that damn Rachel, which was not my best look. How do I say this? I think it was the ugliest haircut I've ever seen."
Millions of viewers would beg to differ, Ms. Aniston.