Love has been described as everything from a simple chemical reaction to a powerful, life-altering experience. Throughout history, love and romance have been idolized as the pinnacle of the human experience. Media and literature throughout the ages have contributed to the enjoyment, yearning, and deep analysis of romance. Most of the time, the projects typically resonate with the contemporary beliefs of their respective audiences. However, once in a while, a risk-taking creative or a collective of imaginative talent produces a work of art that challenges existing norms.
Instead of depicting a common love story, these select films have either expounded on the idea of a happily ever after or reframed romance as a stepping stone towards one's personal growth. Some films have even framed a romance between two characters as part of a greater movement, encompassing millions of souls.
Other films have also incorporated or solely focused on the love life of marginalized folks. Refreshing narratives surrounding difficultly beautiful stories to submerge audiences in. While some attempts lose themselves in walking viewers through the lives of their characters, teaching them basic decency by way of very real experiences, the clear successes capture the normalcy and the nuances of their subject's everyday lives.
Updated on August 7, 2023, by Gargi Chatterjee: This article has been updated with additional content to keep the discussion fresh and relevant with even more information and new entries.
13
Brokeback Mountain (2005)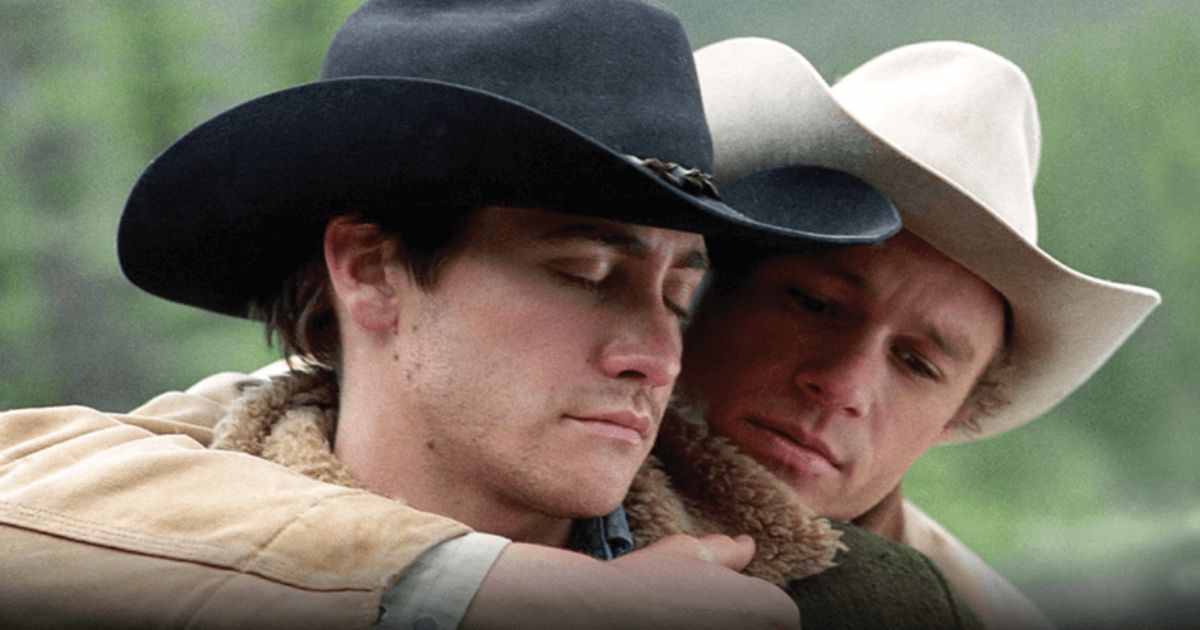 In today's world when Queer cinema is becoming more and more commonplace in Hollywood, a movie like Brokeback Mountain might not be something groundbreaking. But when it came out in 2005, with two mainstream actors like Heath Ledger and Jake Gyllenhaal starring as the main protagonist, it indeed was a pioneering movie. Based on a 1997 short story of the same name, Brokeback Mountain tells us the story of Ennis and Jack, their burning romance, and their tragic ending.
This cowboy romance delves into the themes of internal homophobia, social stigma, and acceptance, making it a movie that was way ahead of its time. It shows that for humans, breaking away from the norms is not something we can achieve easily, even if it's something we really want. The ending of the movie is not a happy one, which was normal for movies like this at the time. But it shows us the reality of being homosexual in a hetero-normative society.
12
Happy Together (1997)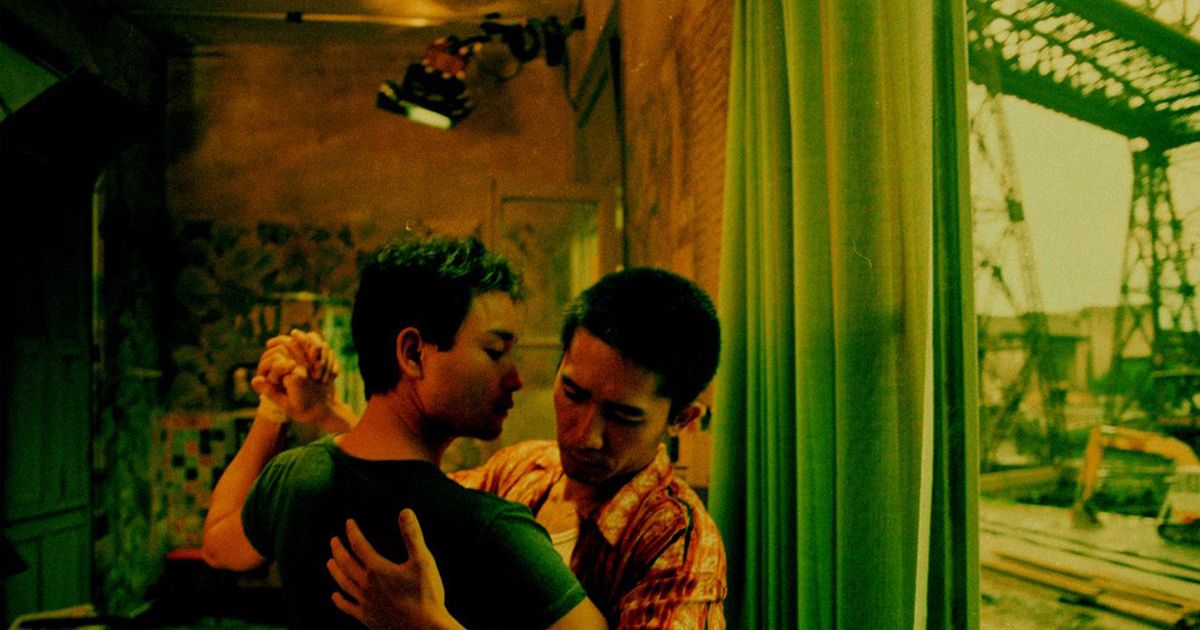 Wong Kar-wai's beloved romantic drama starring actors Leslie Chung and Tony Leung chronicles the tumultuous romance of Ho-Po-Wing and Lai Yui-Fai, two gay Hong Kong men visiting Argentina in hopes of witnessing the Iguazu Falls. While lost in Argentina, the two live seemingly separate lives, never leaving too long before an eventual yet eventful reconciliation. Throughout the film, Ho Po-Wing and Lai Yiu-Fai routinely break away from one another despite the clear longing both possess for one another. It is during their reconvening that audiences witness just how distinct the two are, and how their priorities play into the lifespan of their relationship.
The film has been commended for its excellent acting, breathtaking cinematography, and its experimentation with time and plot structure, conveying the story through unconventional yet impactful means. Nevertheless, the film stands as one of the most captivating romances of all time due to the many subtleties sprinkled across the film. Happy Togethertouches on topics ranging from the Handover To China, Neo-Confucianist perspectives on labor, and exile all while examining their peculiar dynamic.
11
When Harry Met Sally (1989)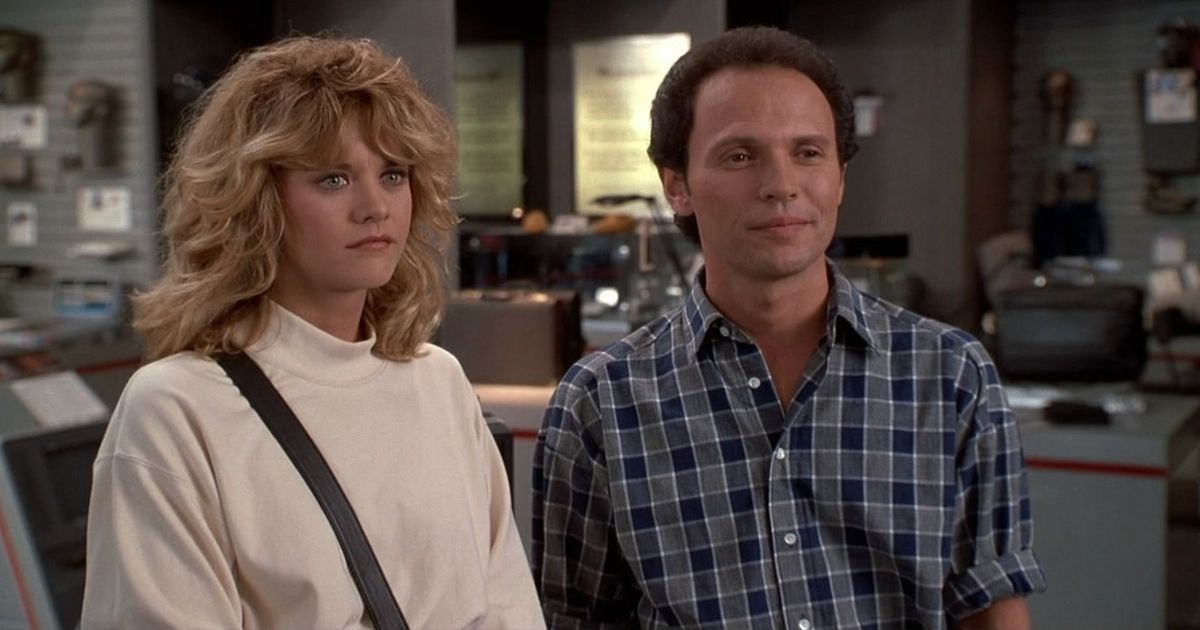 Billed as the film that popularized the age-old question "Can a man and a woman be friends," When Harry Met Sally follows the "intelligent, successful New Yorkers" on their romantic adventure, subverting late 80s norms about love while taking viewers on a decade-spanning journey. The question comes from the titular duo, seemingly acquainted since adolescence. The pair is introduced as recent graduates of the University of Chicago, finding themselves chasing opportunities in New York City.
During one fateful ride-sharing experience, the inquiry comes up and the two sit at opposite sides, literally and figuratively. The film follows Harry and Sally's reunions over the years. Slowly but surely, the question is no longer the anchor of the narrative. While bearing some significance, the viewers are treated to an impactful love story. If Meg Ryan and Billy Crystal's portrayals were not enough to convince audiences to reconsider their outlook on love, then what will?
10
Maid in Manhattan (2002)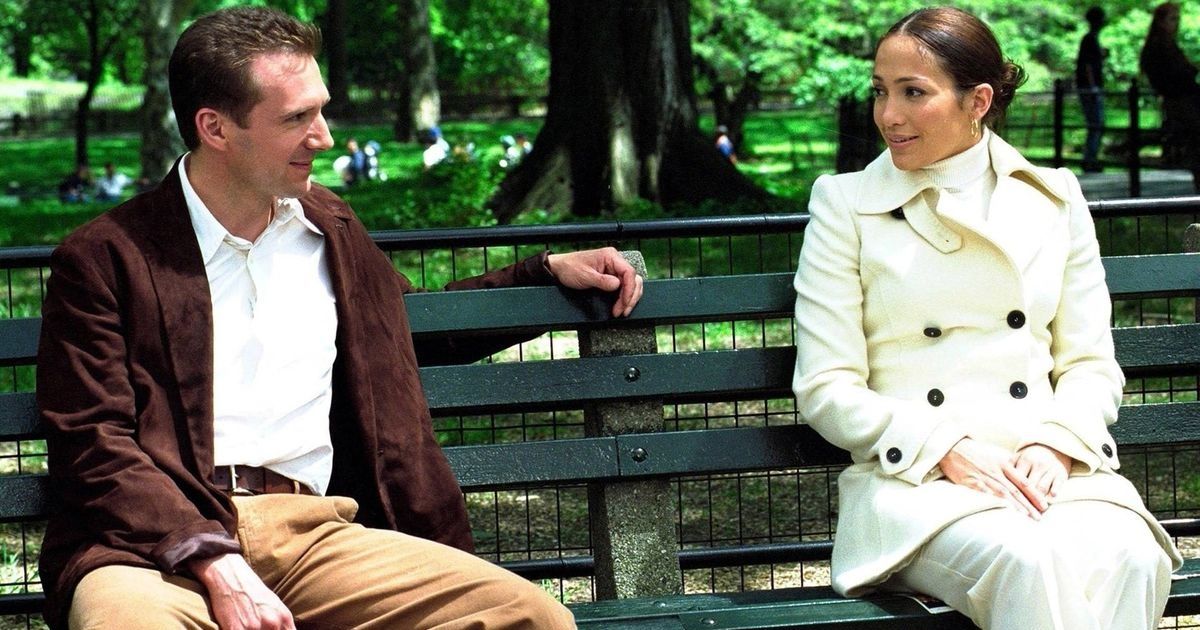 Maid in Manhattan is not only a movie about interracial romance, but it also involves the themes of single motherhood. Jennifer Lopez plays the role of Marisa Ventura, who works as a maid in a hotel. She is also a single mother raising her son Ty by herself. One day, Marisa meets Chris Marshall while trying on an expensive coat that belongs to another patron of the hotel. Chris mistakes her as a socialite and starts to pursue her, thus setting off Marisa on a journey of living a double life.
The movie progresses and ends just as any other rom-com does and everyone lives happily ever after. It does not delve too deep into the problems of being a single mother, but it does present them in front of a wider audience. Jennifer Lopez and Ralph Fiennes play the roles of the protagonists very well. Not only does the movie show us a couple who belong to very different social classes, but it also shows us the struggles of being a working single mother in a big city. This rom-com from 2002 was definitely ahead of its time.
9
500 Days Of Summer (2009)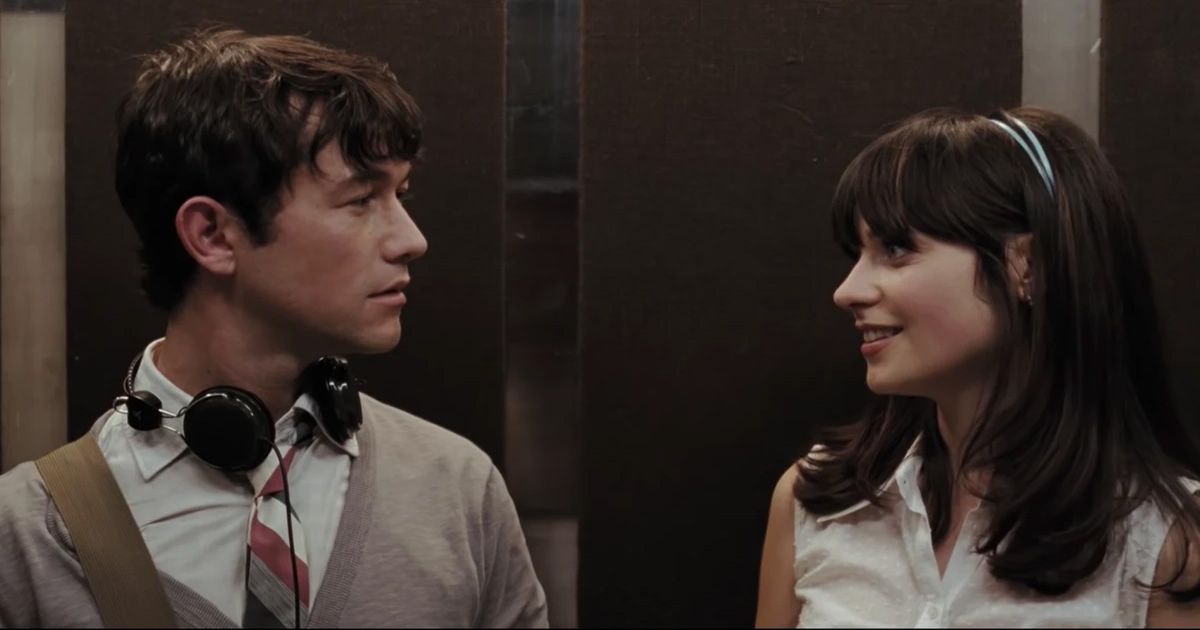 Noted for its nonlinear narrative, 500 Days of Summer finds Joseph Gordon-Levitt and Zooey Deschanel in quite possibly the most peculiar yet satisfying romance films. Audiences wake up with Tom (Levitt) a writer for a greeting card company with aspirations of an architect career. Following the New Year, he meets Summer (Deschanel), a new employee, and the two bond over music and insightful conversations about love. Their relationship blossoms into an odd yet formative relationship for two.
Rather than painting a story of a typical workplace love story, the film follows a relationship as a marker of maturity. Through its experimental approach of sequencing, the film deconstructs the relationship and hones in on both Tom and Summer's motivations and their romance. For those in search of a stimulating rom-com with an excellent soundtrack, 500 Days Of Summer may just be the film for optimal viewing pleasure.
Related: These Are 5 Romance Movies For People Who Hate Romance Movies
8
Fanfic (2023)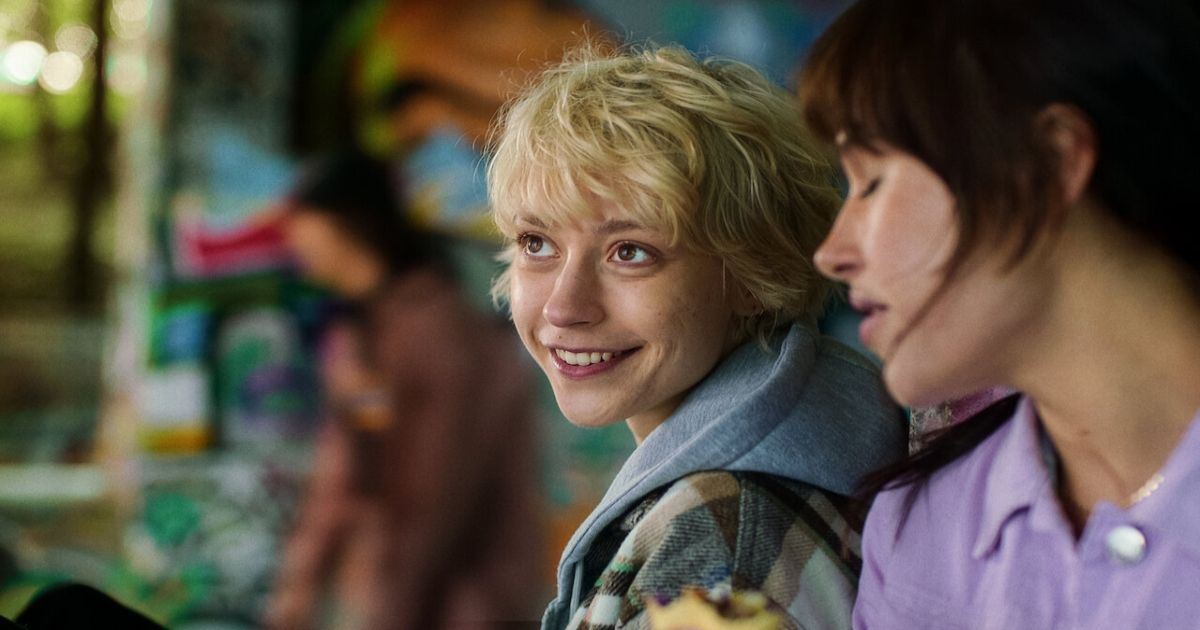 If you have been on the internet recently, you have definitely come across the term "fanfic", which is a shortened version of the term " fan fiction". The Polish Netflix movie Fanfic also has fan fiction as one of the main plot points of the movie, though that is not all that makes it a romance ahead of its time. Based on Natalia Osinska's novel, this 2023 coming-of-age movie delves deep into the themes of self-harm, gender dysphoria, queer identity, and much more in a very enjoyable package.
The two central characters of this movie are Tosia and Leon. Tosia is a teenage girl who is trying to cope with the various problems in her life through stolen medication and writing fan fiction. Leon on the other hand, is the new student in their school, and they meet while vomiting in the two neighboring bathroom stalls. From this encounter, an unlikely friendship and then teenage love slowly emerges. The movie handles quite a few topics like trans identity and self-harm in a very mature way. In many ways, even though this movie was released 2023, it is ahead of its time and will be relatable to youngsters for quite some time.
7
La Cage Aux Folles (1978)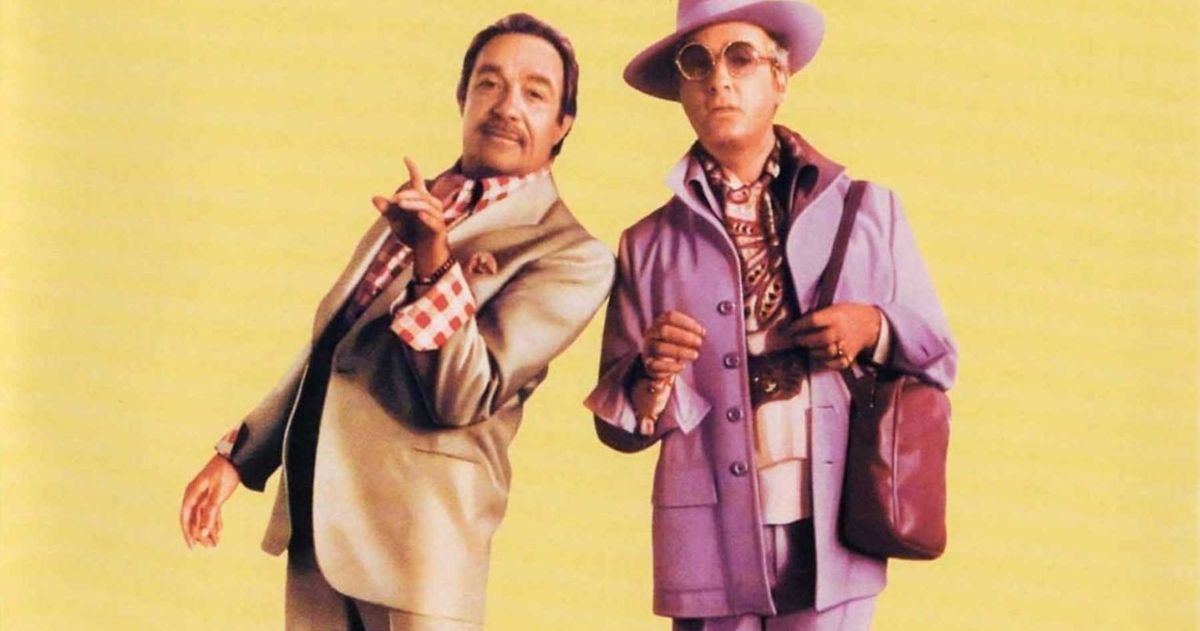 Eerily relevant to the political landscape today, La Cage Aux Folles is an endearing romance comedy that actively broadcasts the beauty of gay culture whilst simultaneously combating homophobia. Ugo Tognazzi and Michel Serrault star as Renato Baldi and Albin Mougeotte respectively, a couple who owns a nightclub in Saint-Tropez. The club offers drag entertainment with Albin starring as the illustrious "Zaza Napoli." The film gives audiences an up-close look at the community cultivated by the nightclub, decorating screens with bright, campy, and delightful performances.
A surprise visit from their son Laurent, however, sends the couple into a comical adventure of sorts. Not only does he return with his new fiancé Andrea but Renato and Albin learn that she just so happens to be the daughter of two conservative parents. With their impending marriage on the lines, Renato, Albin, and Laurent hatch a ridiculous yet cunning plan to ensure that the night brings nothing but serenity. Throughout the film, the film masterfully juggles both hard-hitting comedy and poignant commentary on the hypocrisy that defines conservative stances on queerness, one that sadly remains true to this day. Nevertheless, La Cage Aux Folles is an amusing masterpiece that has brightened the hearts of millions since its release.
6
Casablanca (1942)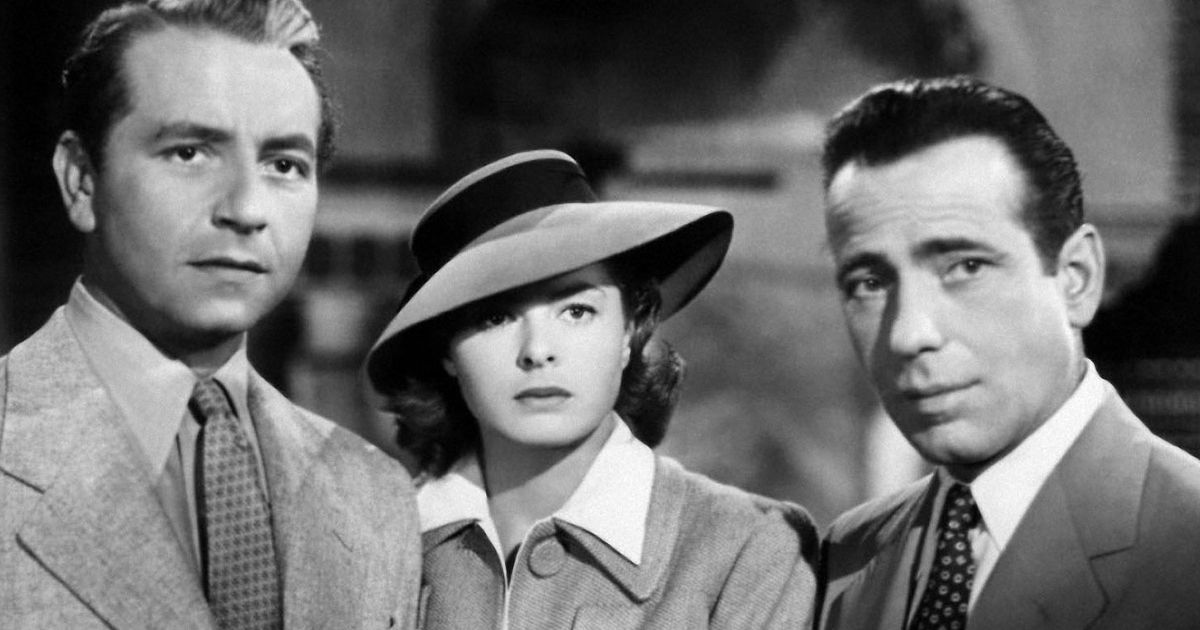 Heralded as one of the greatest movies of all time, Casablanca laid the foundation for romantic drama moving forward. Taking place in the backdrop of World War II, the film centers on the influential expatriate Rick Blaine (Humphrey Bogart). His silent intervention in conflicts such as the Second Italo-Ethiopian War and the Spanish Civil War earned him the prestige necessary to impress refugees, state officials, and predatory figures alike.
One fateful day, his former love Isla Lund (Ingrid Bergman) and her husband Victor Laszlo (Paul Henreid) arrive in hopes of a safe pathway to America. The storyline unfolds, revealing one of the most riveting sequence events known to film. Providing romance lovers with fleshed-out characters and an intriguing series of storylines, the film uses both romantic and platonic relationships to provide hope and good-faith unity against fascism during a time when an Allied victory was not guaranteed.
5
Fathers (2016)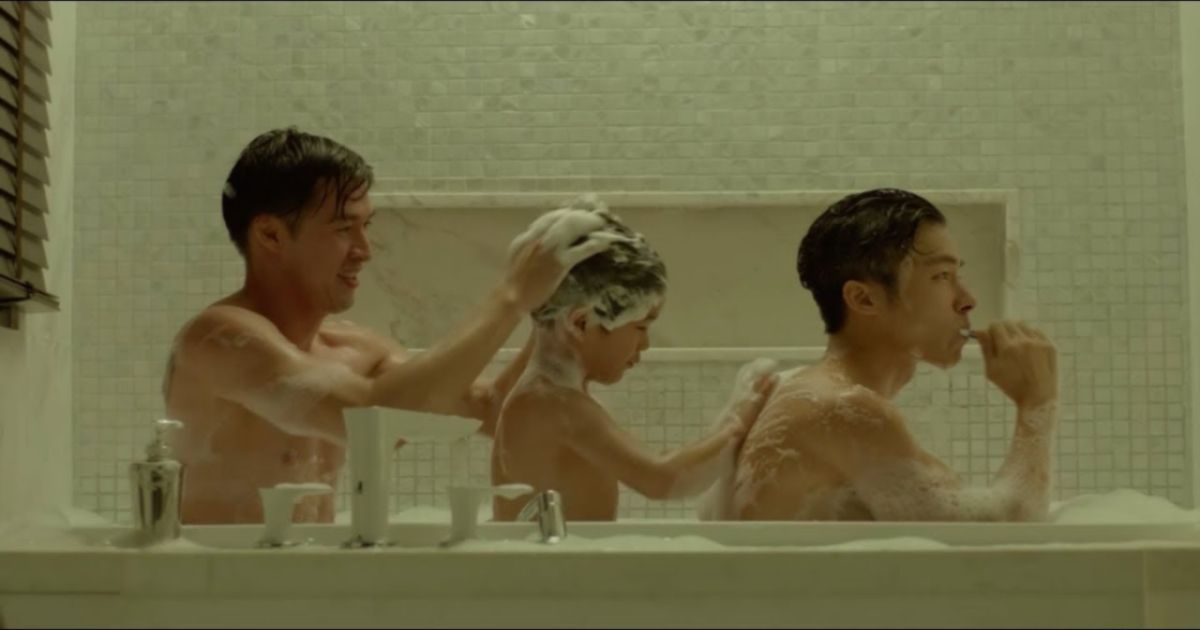 Fathers is a 2016 Thai movie that does not only show the love between a family of two fathers and their adoptive son but also the discrimination an unconventional family like theirs has to face. The movie shows us two Phoon and Yuke, both in their thirties, living together with their adoptive son Butr. But problems start to arise within the family when Butr goes to school and then asks his fathers why he does not have a mother like all of his other classmates.
The movie continues to show us the struggles their family faces at the hands of society. In a society where only a family of a mother and father and their children are acceptable, a movie like Fathers is truly groundbreaking. A lot of families around the world who are going through similar struggles will be able to identify themselves with this movie.
4
The Handmaiden (2016)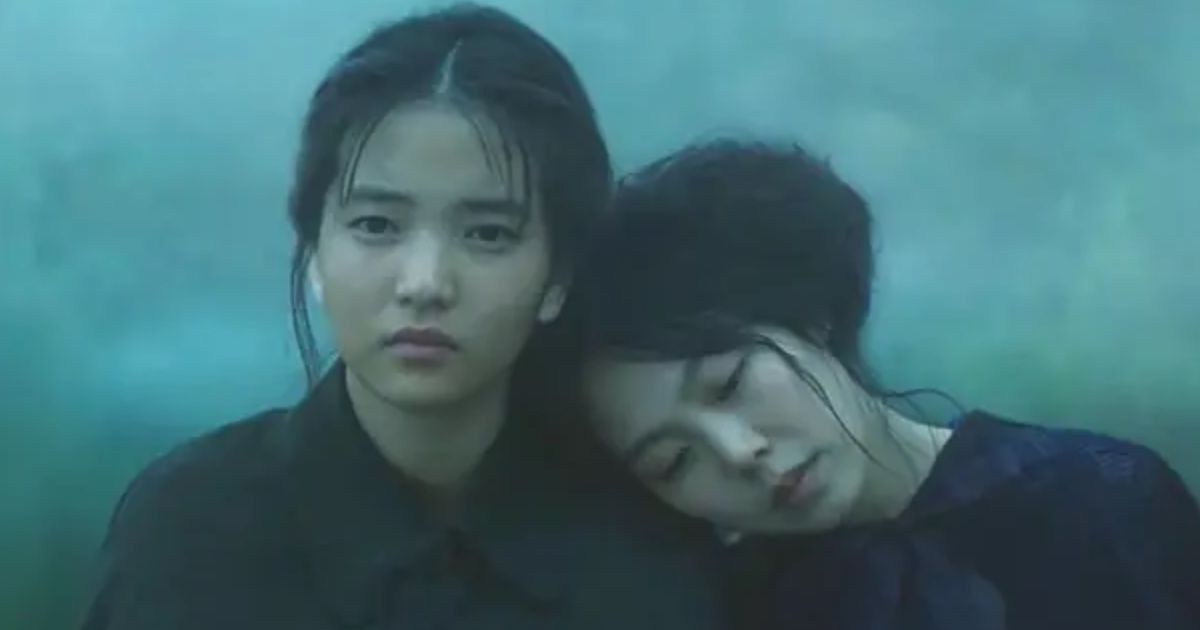 The Handmaiden is often described as one of the most fascinating films to come out of the 2010s. The 2016 sapphic horror is adapted from the 2002 novel Fingertips by Sarah Waters. Instead of retaining the book's original Victorian atmosphere, the setting takes place in Korea under Japanese imperial rule. The film introduces viewers to Lady Izumi Hideko (Kim Min-hee), a noble living with her uncle, a Korean man who aided the Japanese in exchange for a lucrative gold mine.
Unbeknownst to Lady Hideko, a con-man operating under the name of Count Fujiwara (HangJung-woo) plans to marry her to steal her fortune. The crucial part of his plot includes enlisting a woman named Sook-hee (Kim Tae-ri) to act as the titular handmaiden, convincing Izumi to marry the count. Through their interactions, the women begin and maintain an intimate bond that dominates the narrative. The Handmaiden consists of an all-Korean cast and revolves around themes of betrayal, class, and mental health coupled with a riveting air of suspense while satisfying viewers with passionate portrayals of love.
Related: The Handmaiden Review: A Masterpiece of Intrigue and Erotica
3
Guess Who's Coming To Dinner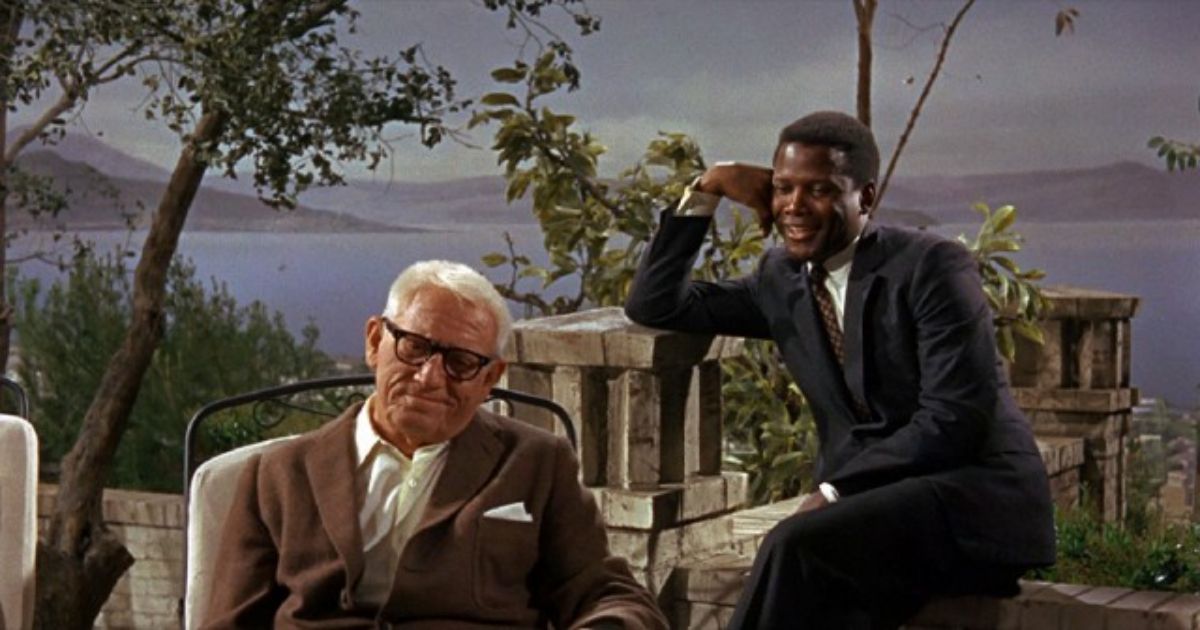 Guess Who's Coming To Dinner finds Sidney Portier, Spencer Tracy, and Katharine Hepburn banding together for the legendary romantic comedy. The film opens with Joanna Drayton (Katharine Houghton) arriving home with her new fiancé, Yale-educated Dr. John Prentice (Portier). Learning about their hasty decision to get married would not compare to the Drayton family's initial encounter with John.
In the first interracial romance film, the audience witness both the Draytons and John come to terms with the implications of their love, and the will to preserve said love despite the ages-long stigma. Thus, it comes as a shock to no one that the film's release coincided with Loving v. Virginia, a Supreme Court case that found miscegenation legislation unconstitutional. Despite being a product of its time, Guess Who's Coming To Dinner remains one of the most revered romantic comedies to come out of the 20th century.
2
Wild Side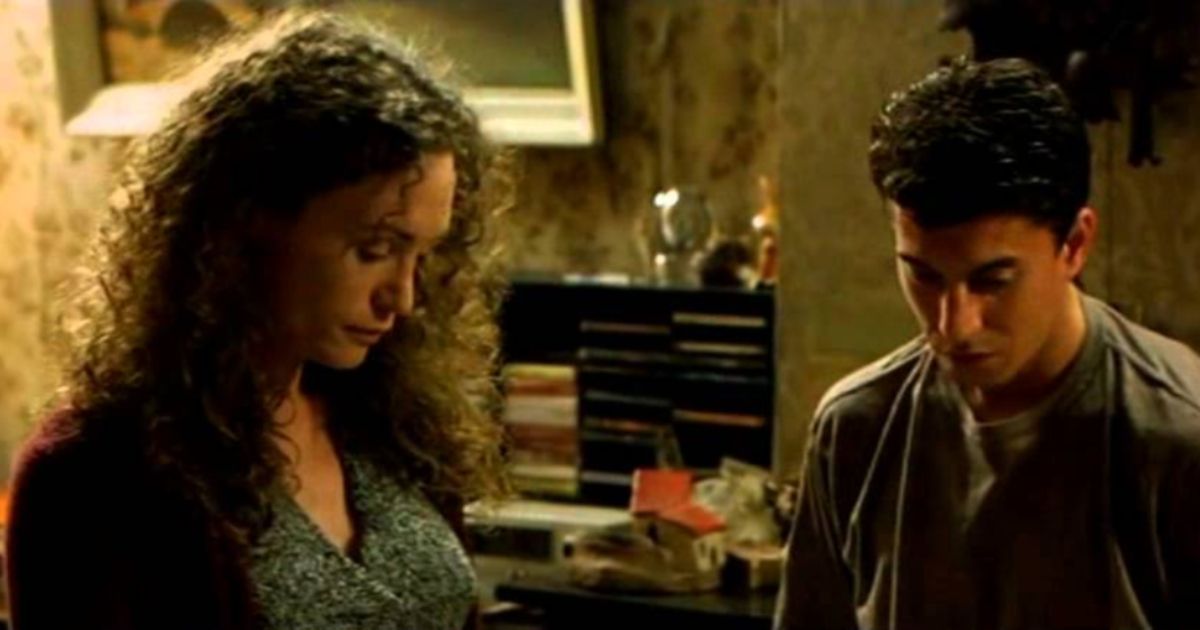 The 2004 movie Wild Side is one of the very few movies of that time that did not only deal with different gender identities and expressions but also the themes of prostitution and polyamory. The movie shows us the main character Stephanie who is a transgender sex worker living in Paris. She has two lovers, a sex worker named Jamal and an AWOL Russian soldier named Mikhail. But when Stephanie hears the news of her old mother falling sick in her hometown, she leaves her job to go and take care of her. And her two boyfriends accompany her.
The movie is a beautiful and intricate tale of love, family, and identity. It also handles the theme of polyamory really well. The movie was released in 2004 and has a lot of shortcomings in the story, but it still is a love story that was way ahead of its time.
1
Moonlight
Moonlight has been cemented as one of the best and the most important film to come out of the last decade. Billed as the first LGBTQ+ film centered around a black protagonist with an all-black cast, Berry Jenkins' 2016 classic explored adolescence, family, the school-to-prison pipeline, and poverty. The film focuses on Chiron, a black boy hailing from Liberty City coming to terms with his sexuality and overall identity. The film traces his development from early childhood to adulthood. The seminal acting provided by Alex Hibbert, Ashton Sanders, and Trevante Rhodes perfectly encapsulates all of Chiron, providing viewers with a breathtaking examination of his childhood insecurities, moments of self-love, and a necessary reconciliation with his loved ones.
Alongside Mahershala Ali, Jharrell Jerome, and Janelle Monáe, the three leads allow Moonlight to flourish as an impactful drama of course. However, one might look at a film as such and question whether or not it qualifies as a romance. The lack of a conventional romantic relationship should not remove the film from its romantic underpinnings. Throughout Chrion's life, audiences find him yearning for fundamental forms of intimacy, prompting audiences to consider who gets to live out a conventional love story and what the scarcity of a typical romantic relationship reveals about the world of Moonlight and more importantly, the world that takes in a film like Moonlight.