Summary
Actress Rosario Dawson's portrayal of Ahsoka Tano in the new Disney+ series Star Wars: Ahsoka has captivated fans and left the door open for more adventures.
Dawson's collaboration with showrunner Dave Filoni in Ahsoka has generated excitement and anticipation, with her expressing admiration for Filoni's talents and transition into directing.
Star Wars: Ahsoka signals a fresh chapter in the Star Wars universe, exploring uncharted territories and deepening the lore, while embodying the global appeal of narrative and imagination.
Across the extensive and diverse Star Wars galaxy, Ahsoka Tano has uniquely endeared herself to the hearts of enthusiasts. The courageous Togruta has transcended her animated origins to become a symbol of resilience, ingenuity, and transformation. Actress Rosario Dawson, embodying this beloved figure in the new Disney+ series Star Wars: Ahsoka, has provided her unique spin on the character, and she's far from done.
Since her live-action debut in The Mandalorian and appearance in The Book of Boba Fett, Ahsoka has been a beacon of intrigue and allure. The news that her own series is arriving on Disney+ this month has ignited a surge of excitement among devotees. But, what about the future?
Before the SAG strike, Dawson sat down with Entertainment Weekly and left the door tantalizingly ajar for more Ahsoka adventures. "If more comes next, I'd be really excited and grateful," she explained, reflecting on her growth and the novel experiences she's had in Ahsoka's shoes. As fans clamor for additional seasons, Dawson's words offer a promising glimmer of what might be ahead.
Dawson's collaboration with Dave Filoni, the showrunner of Ahsoka, has garnered considerable attention. It's not every day that someone from the animation world steps into directing a full-length feature film, yet Filoni's upcoming Star Wars movie has generated waves of anticipation.
Dawson's affectionate and respectful comments about Filoni highlight the excitement shared by fans and industry insiders alike. Dawson gushed,
"I'm just so happy he got it. Honestly, my uncle is a comic book artist. That is not the average transition coming from animation and going into directing, and especially a film. For all the nerds, I think for the cons and stuff, this is just like, 'Ah!' kind of status. So, I'm just super stoked for him because it really could not happen to a better person. He's so talented and remarkable and awesome, and I love him. And I think what he learned in doing in animation, he's blowing out of the water in directing and live action. So, I'm, as a fan, excited to watch that movie, whether I'm in it or not."
Her hopes of being invited to the set and her genuine fan excitement lend a human touch to the high-stakes world of Star Wars filmmaking.
RELATED: Ahsoka Rumored to Feature Duel Between Anakin Skywalker & Obi-Wan Kenobi on Mustafar
Ahsoka's Return: A Fresh Chapter in the Star Wars Universe Unveils Intrigue, Alliances, and a Pursuit of the Unknown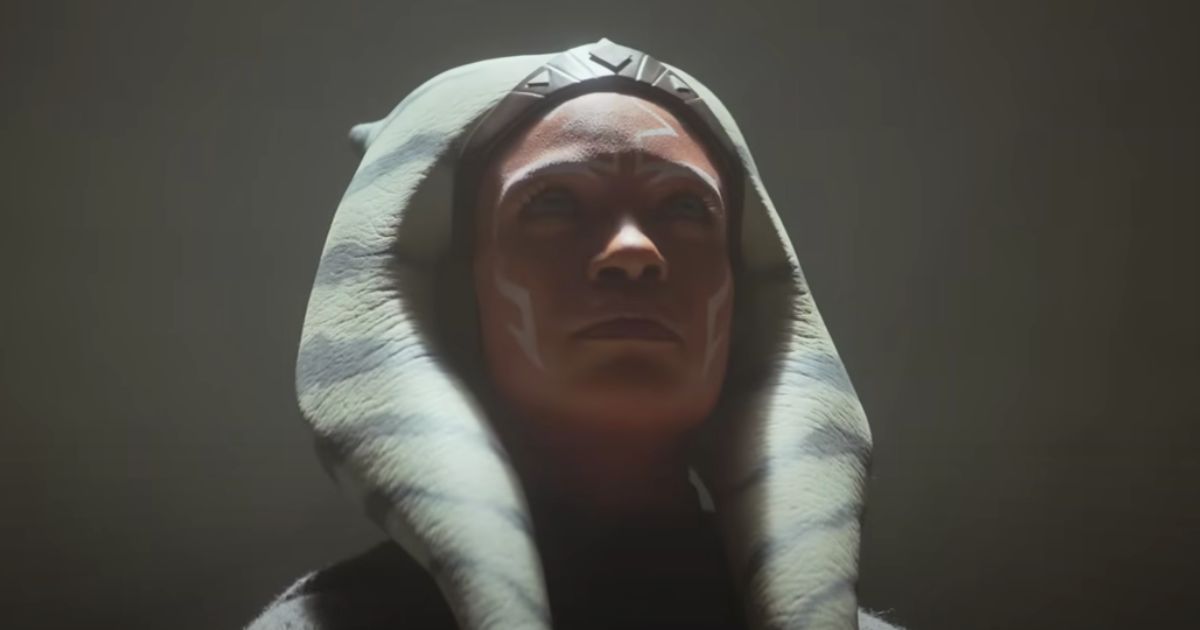 Star Wars: Ahsoka dives into the complex world following The Mandalorian and The Book of Boba Fett. Ahsoka's new mission, her pursuit of Grand Admiral Thrawn, and her collaboration with allies like Sabine Wren and Hera Syndulla all contribute to a thrilling storyline.
The series signals a fresh chapter for Lucasfilm's creative powerhouses, Jon Favreau and Dave Filoni. Ahsoka's journey, already rich with history, seems poised to explore uncharted territories, further deepening the lore of Star Wars.
Whether teasing a second season of her series or discussing Filoni's transition into live-action directing, Dawson's words resonate with an optimism that reflects the essence of Star Wars itself. The way she brings Ahsoka to life transcends mere performance; it's a passionate endeavor reflecting the global appeal of narrative and the might of imagination.
More than just a further chapter in a long-standing tale, Star Wars: Ahsoka is a celebration of characters that continually inspire, confront, and amuse. As fans around the world prepare for this new adventure, the possibilities seem as boundless as the galaxy far, far away.
Star Wars: Ahsoka is set to premiere on August 23rd on Disney+.