For years, teenagers and pre-teens could be heard arguing and wearing apparel that clearly took a stance on whether they were Team Edward or Team Jacob. The Twilight films blew up and created a huge fan base, but many of the actors who actually played the beloved characters have different opinions about the movies and their fame. Taylor Lautner, for instance, admitted in an interview that he no longer resents his fame from the series (via BuzzFeed). For a while, his life was nerve-wracking due to paparazzi being everywhere he turned and the lack of normalcy in his own teen years. Now, as an established actor with a mature look on things, he is proud of where he made his start.
If you ask Lautner's true fans, they will say they fell in love with him when he was the most adorable child actor, but that love has tapered off as he seems to land more action roles. Unfortunately for Lautner, not all of his films have been considered winners, especially those that have stories with little substance to them. Check out where all of Taylor Lautner's movies rank among one another.
15
The Ridiculous 6 (2015)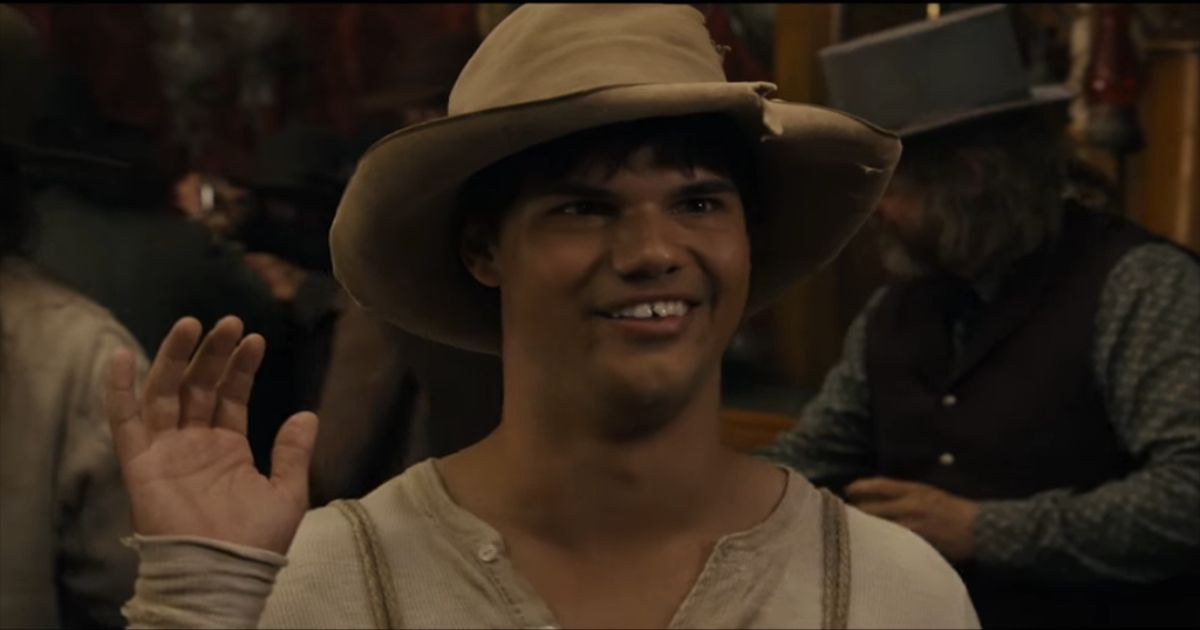 Lautner joined Adam Sandler on one of the biggest Happy Madison Productions flops ever — it received a 0% rating on Rotten Tomatoes. The premise of The Ridiculous 6 is that six men learn that they all have the same bank-robbing father who has been kidnapped. Sandler, Terry Cruz, Jorge Garcia, Rob Schneider, Luke Wilson, and Lautner band together to come up with the money to save their father. Lautner plays the dopey brother who has no common sense whatsoever.
The plot is ridiculous, many of the jokes are crude, and it is disappointing to see so many incredible actors play questionable roles. Then again, given the name of the film, perhaps this reaction from critics is what Sandler expected all along.
14
Shadow Fury (2001)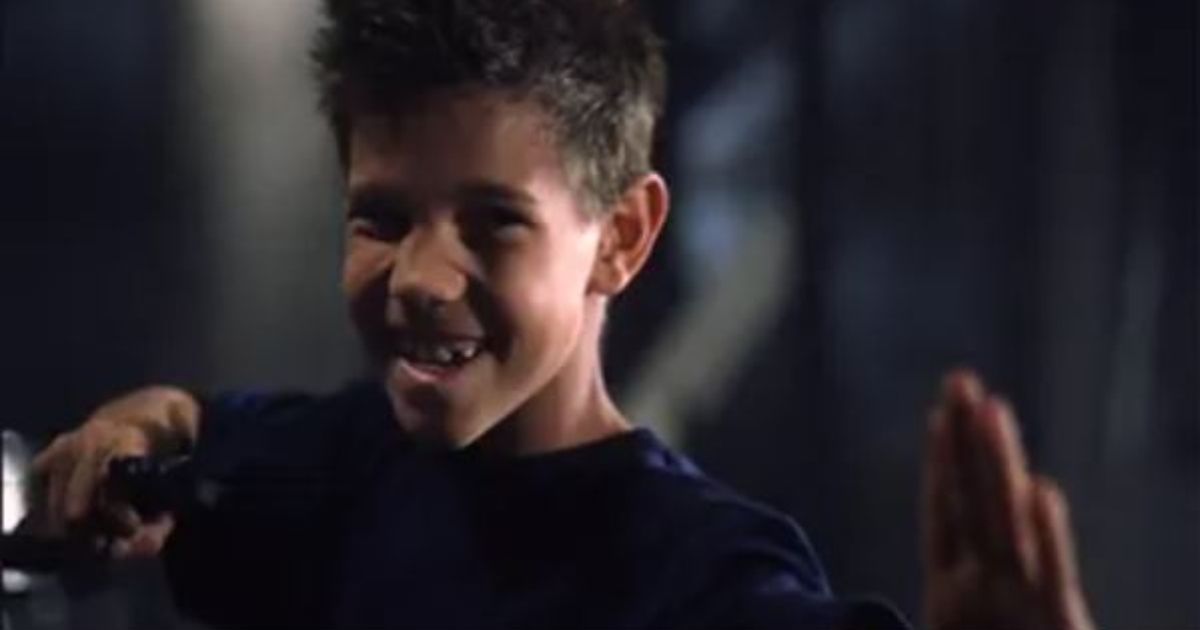 Shadow Fury was Lautner's movie debut, and he completely rocked his character. Lautner plays a child clone named Kismet who is a killing machine that is able to take down a fully grown man. The overall movie focuses on a bounty hunter trying to track down a mad scientist who wishes to wreak havoc with the lethal clones.
Given that the film came out in 2001, audiences can expect fantastic sound effects that come with a plethora of old school fighting scenes. When Lautner discussed the film with Conan O'Brien, he looked equal parts humbled and embarrassed by his martial arts scene. This is one of Lautner's lesser known works, but fans can still appreciate that it is where the actor got his big shot.
13
Tracers (2015)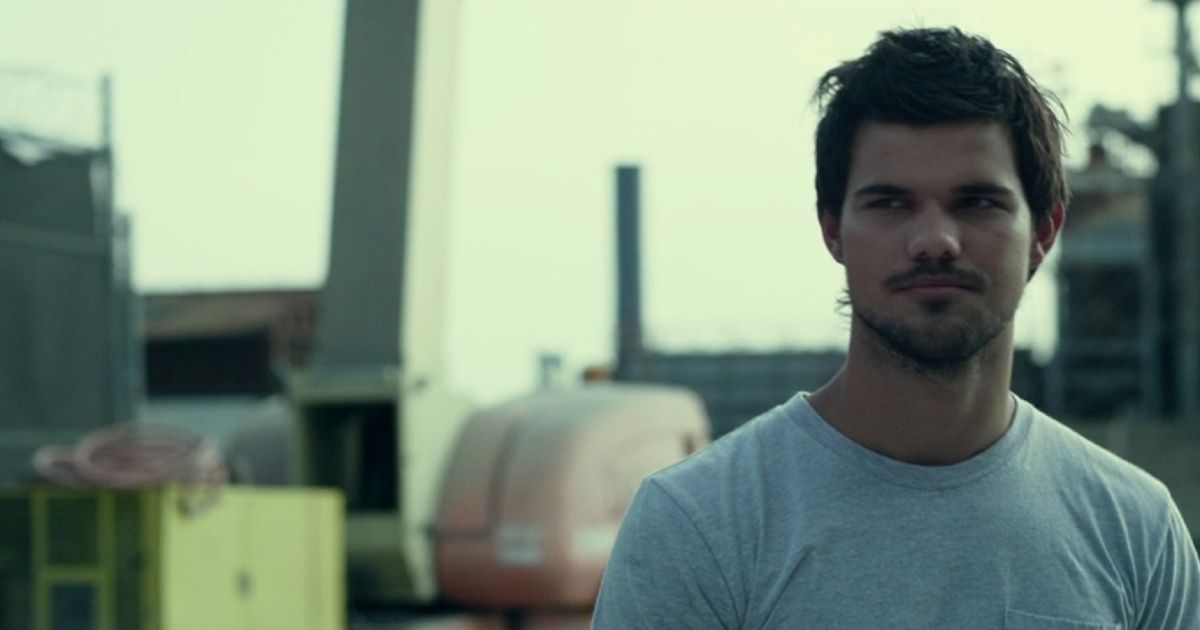 In Tracers, after Cam (Lautner) finds himself indebted to a gang in Chinatown, he is desperate for money. He meets a seemingly nice girl named Nikki (played by Marie Avgeropoulos) who introduces him to parkour. Cam proves himself worthy of joining her crew, but he finds out that the group is a bunch of thieves that go on heists in the city.
Cam, unsurprisingly, gets caught up in legal issues when the group leader turns out to be a DEA agent. He tries to get Nikki to leave the city with him, but she is to certain people as well. While this film has a fair storyline to it, the details and dialogue are more humorous than serious. It is not one of Taylor Lautner's finer works, but he continues to put his gymnastic and fighting skills to the test.
12
Run the Tide (2016)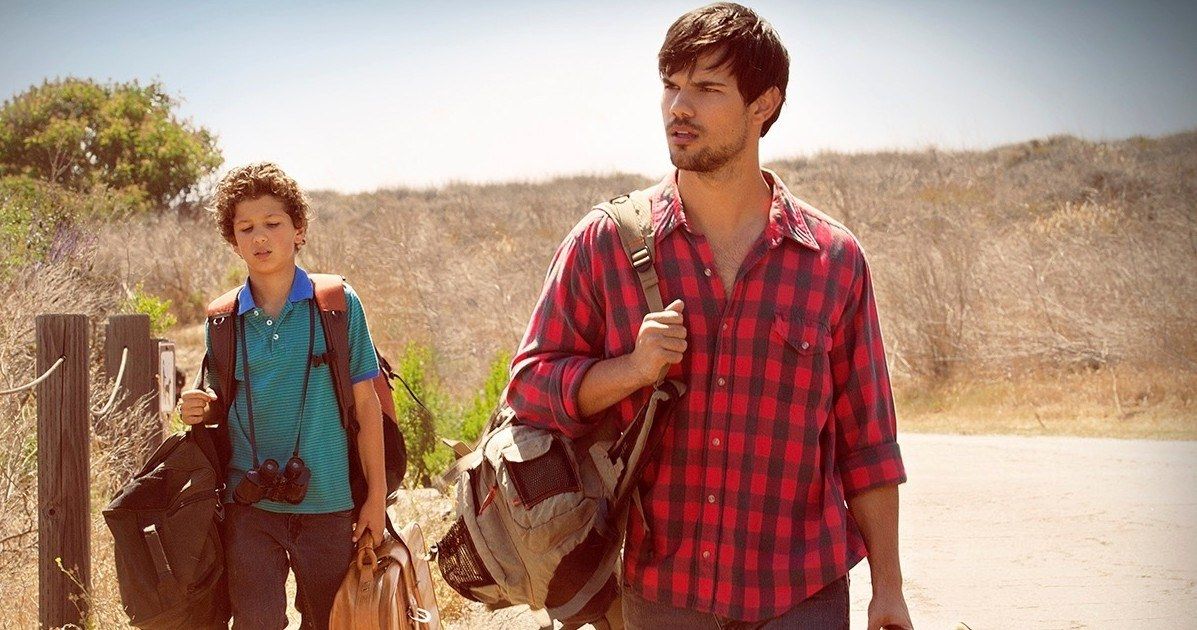 Lautner stars in Run the Tide as a caring older brother named Rey who, upon hearing about his mother's release from jail after six years, decides to take his little brother, Oliver, to California. Rey makes it seem like an adventurous road trip for the two, but in reality, he has kidnapped his own brother because he believes their mother is not fit to raise him.
Little does Rey know, his mom and her husband follow them all the way to San Francisco because she wants to be a family again, and she genuinely believes she has been rehabilitated. It is nice to see Lautner in the "big brother" position, especially when a certain love interest does not work out in his favor. By the end of the film, both boys seem to get what they really need in life.
11
Home Team (2022)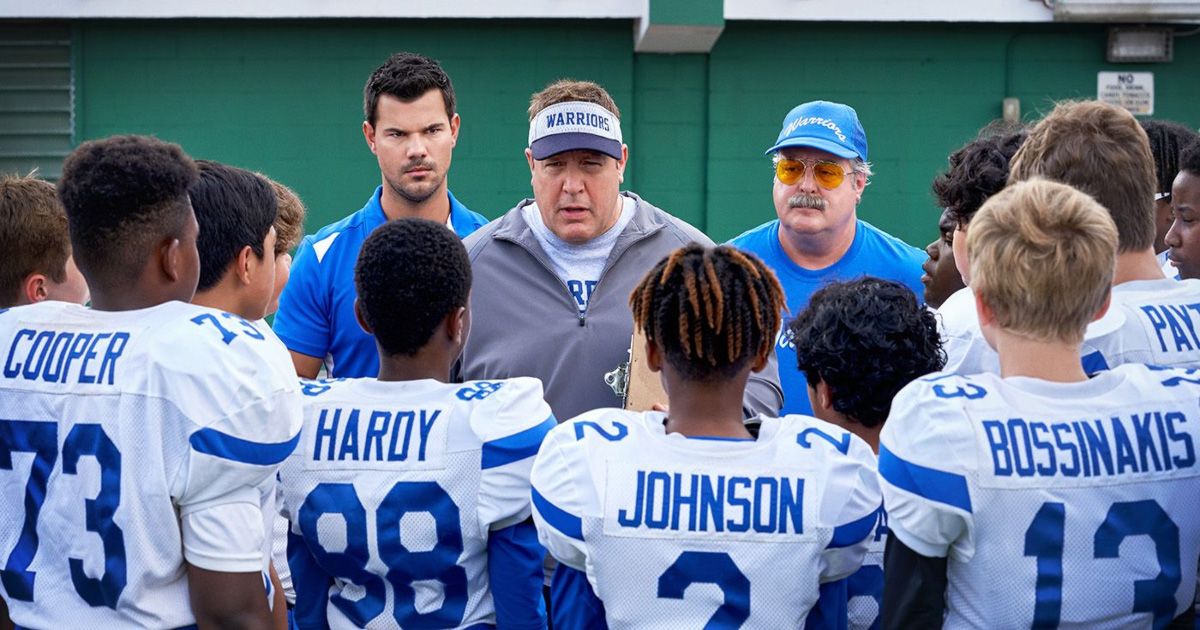 Win or lose, the best sports movies always have a feel-good feeling to them. Troy Lambert (Lautner) coaches a middle school football team in Home Team, but they are less than stellar. One day, the former head coach of the New Orleans Saints, Sean Payton (played by Kevin James), comes by his son's game, and everyone takes notice of how he naturally calls out tactics for the kids on the field.
Lambert asks Payton to be a part of their coaching staff, and the rest is history. The team learns better techniques and how to trust one another while out on the field. Payton gets to know what it's like to be a dad who is actually involved in his son's life while doing what he is best at. In the end, the team comes in second, but Peyton could not be prouder of how everyone gave the season their all.
Related: These Are the Best Football Movies of All Time, Ranked
10
Valentine's Day (2010)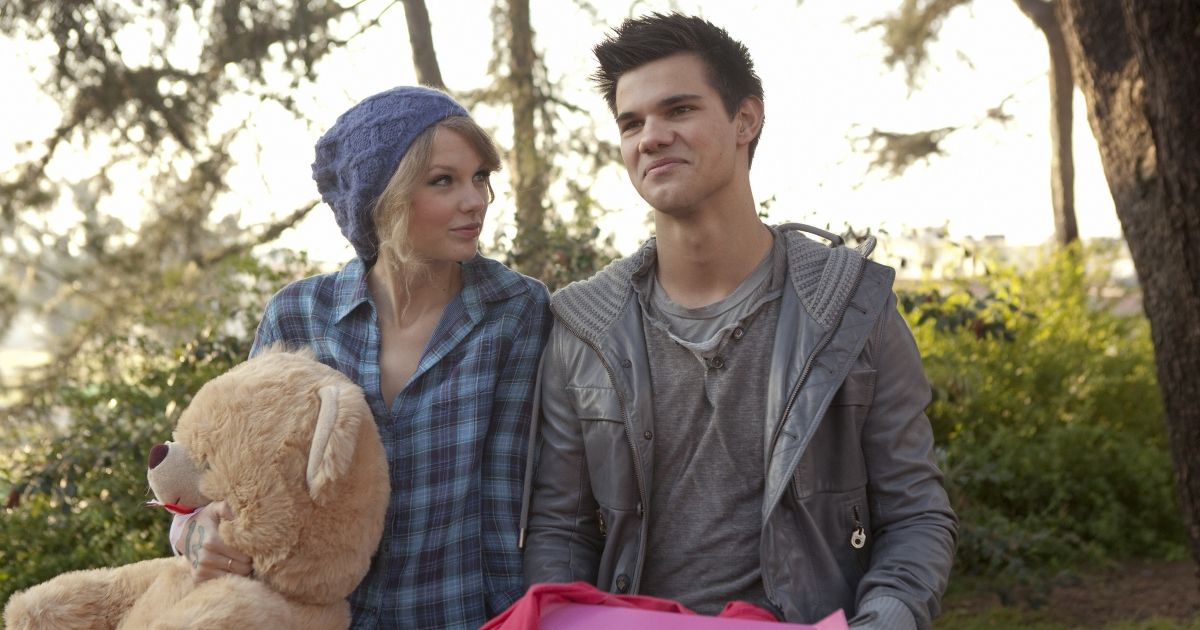 Love is surely in the air for the all-star cast in Valentine's Day. From names like Patrick Dempsey, Jessica Alba, Ashton Kutcher, Kathy Bates, and many others, it was difficult for Lautner and his love interest, Taylor Swift, to stand out. Lautner plays Willy, a high school star athlete who is just as obsessed about his girlfriend, Felicia, as she is about him.
There are so many romantic gestures, realizations, and cringey Valentine's Day clichés that you can't help but love the movie for what it's worth. Lautner did not receive a lot of screen time given the number of storylines all taking place on the same day, but his chemistry with Swift can definitely be felt through their questionable and awkward acting.
9
Abduction (2011)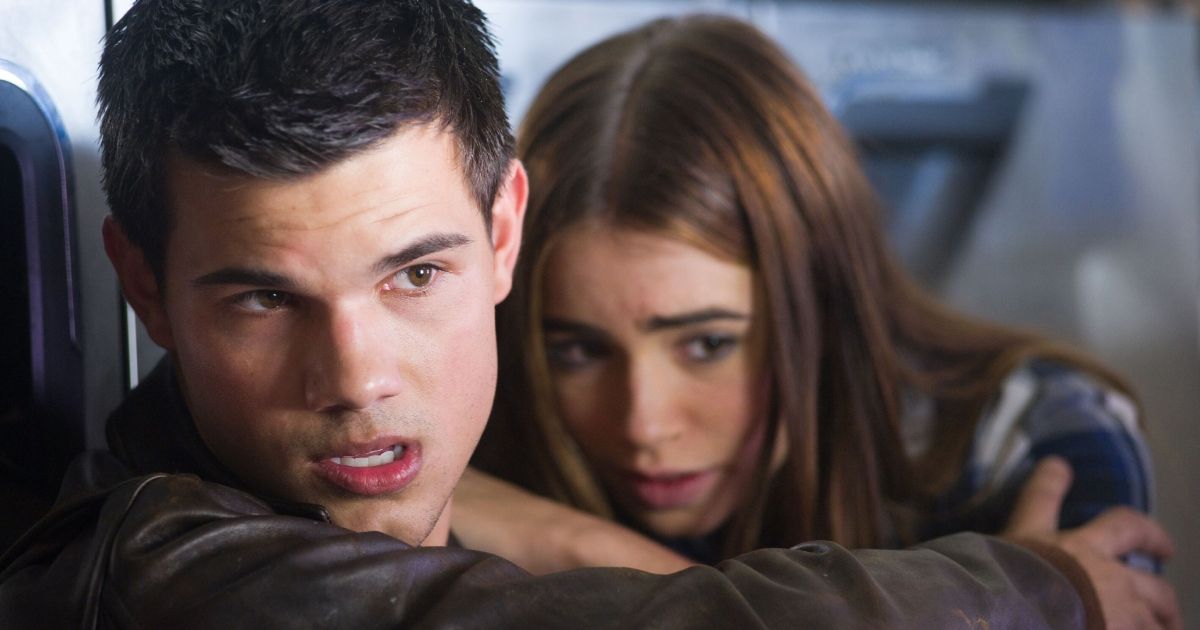 In Abduction, when 18-year-old Nathan (Taylor Lautner) learns that his "parents" are not really who they say they are, his world gets turned upside down. Men show up and shoot his "mom" and "dad" as they try to kidnap him, but he is able to escape just in time. Nathan learns that his biological father, Martin, is being hunted down by a Serbian terrorist. Knowing that Martin still cares about his biological son, Nathan ends up with a target on his back.
Nathan goes from being a high school senior to methodical killer in a matter of hours, and fans had trouble believing the overall storyline. The movie itself is full of action-packed scenes, the typical life-or-death chase, and of course a love interest played by Lily Collins, but it was not well received by audiences.
8
Grown Ups 2 (2013)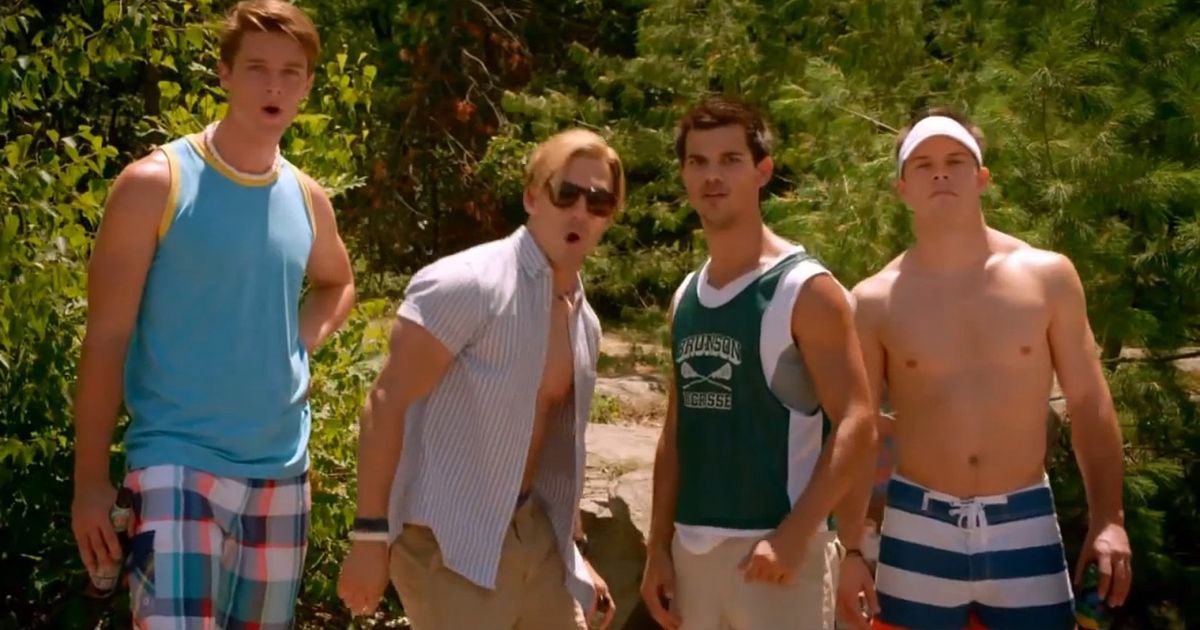 Though Lautner plays the most obnoxious "frat-bro" in Grown Ups 2, the overall storyline is quite comedic. Lenny (Sandler) and his friends decide to relive their glory days by having a party to celebrate the first day of summer, but Lautner's character, Andy, and his fraternity brothers have other ideas for the middle-aged men.
After they make the group strip naked and jump from the highest cliff into the local quarry, they discover that someone has vandalized their house. Logic would say it was not some decent father-figures, but Andy and his crew are not all that smart. They decide to crash the summer party, lash out at the older folks, and start a brawl. When Andy gets attacked by a vicious deer, no one was angry at the wildlife.
7
The Adventures of Sharkboy and Lavagirl in 3D (2005)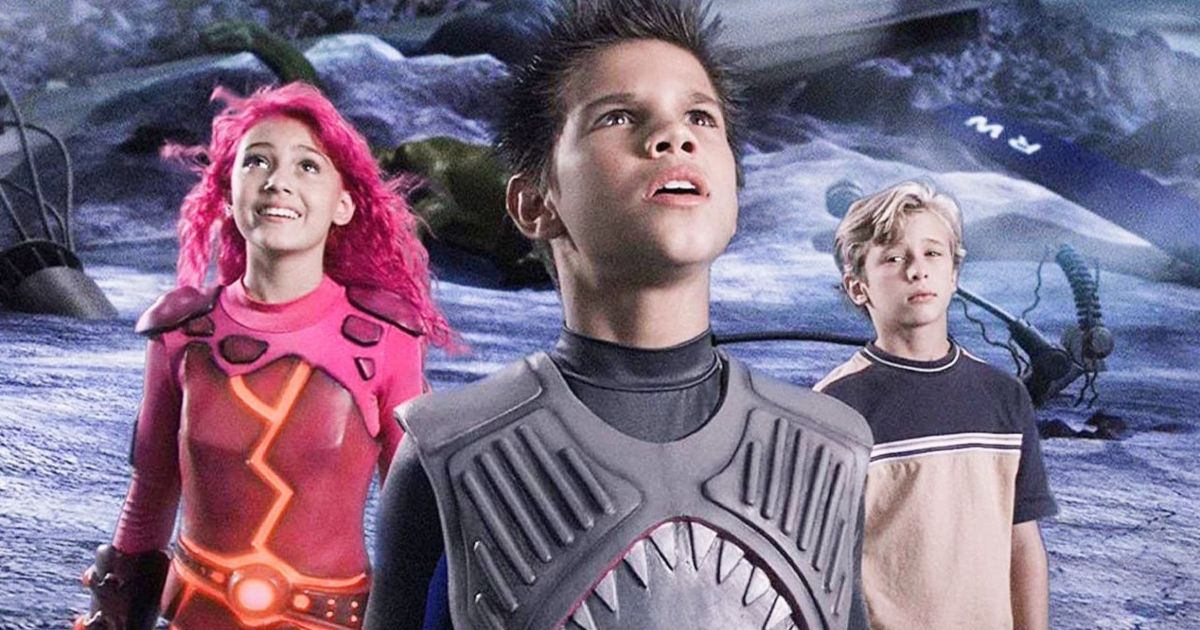 Something about Lautner as a superhero just feels right, even if he was a kid at the time. In 2005's The Adventures of Sharkboy and Lavagirl in 3D, Lautner portrayed a human-shark hybrid respectfully named Sharkboy that was concocted from a 10-year-old Max's imagination. He has a temper given that he believes his marine biologist father is dead, and the shark family that raised him is trapped in a frozen ocean.
When Sharkboy and Lavagirl, another dreamed up superhero, confront Max to save their world, Planet Drool, Max is hesitant to face his own mind. They end up traveling on a robot eye, sharing their personal frustrations, frolicking through The Land of Milk and Cookies, and discovering their true powers together all while trying to defeat Mr. Electric.
Related: Taylor Lautner is Not Sharkboy in Netflix's We Can Be Heroes Spinoff & Fans Are Furious
6
Cheaper by the Dozen 2 (2005)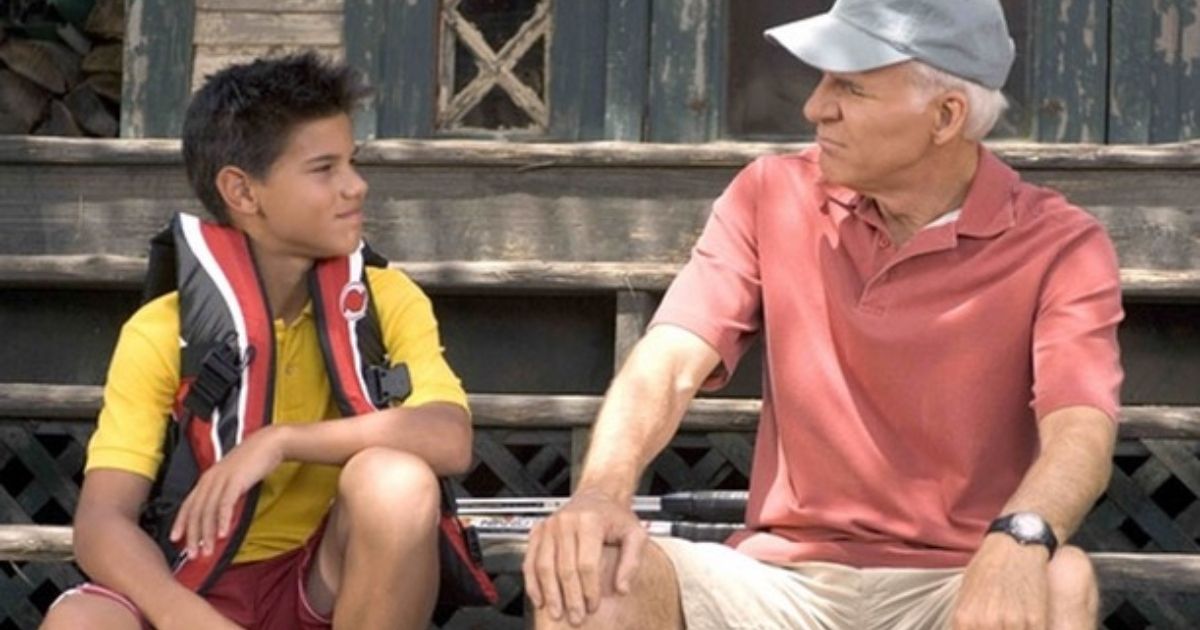 Before their family splits off into several directions, the Bakers decide to take one more family vacation to Lake Winnetka in Cheaper by the Dozen 2. When they arrive, Tom sees that his archenemy, Jimmy Murtaugh, and his large family live in a luxurious house across the water. Lautner plays Elliot Murtaugh, one of the middle children, and unlike his father, he actually likes the Bakers and all of their crazy antics.
He takes a particular interest in Sarah Baker (played by Alyson Stone), and they go on their very first date to the movies together. Their fathers desperately want to keep them apart, but puppy love is stronger than parents may think. Overall, this was a successful film for Lautner as he got to play a respectful and well-mannered kid with an adorable love interest.
5
Twilight (2008)
In his infamous role as Jacob Black, Taylor Lautner got to sport a luscious wig and boyish grin most of the time he was on-screen. Jacob does not have a huge part in the first film of the Twilight saga, but the information he shares with Bella (played by Kristen Stewart) and the comforting nature he brings to his old childhood friend makes him memorable.
Jacob shows up at Charlie and Bella's house with her new-to-her truck, but after his family catches wind that she is hanging out with the Cullens, Jacob becomes more of a protector that warns Bella about dangers he doesn't even fully understand. Even without reading Stephenie Meyer's books, fans could tell that his presence would cause a ripple in whatever love life Bella was destined to have in the series.
4
The Twilight Saga: New Moon (2009)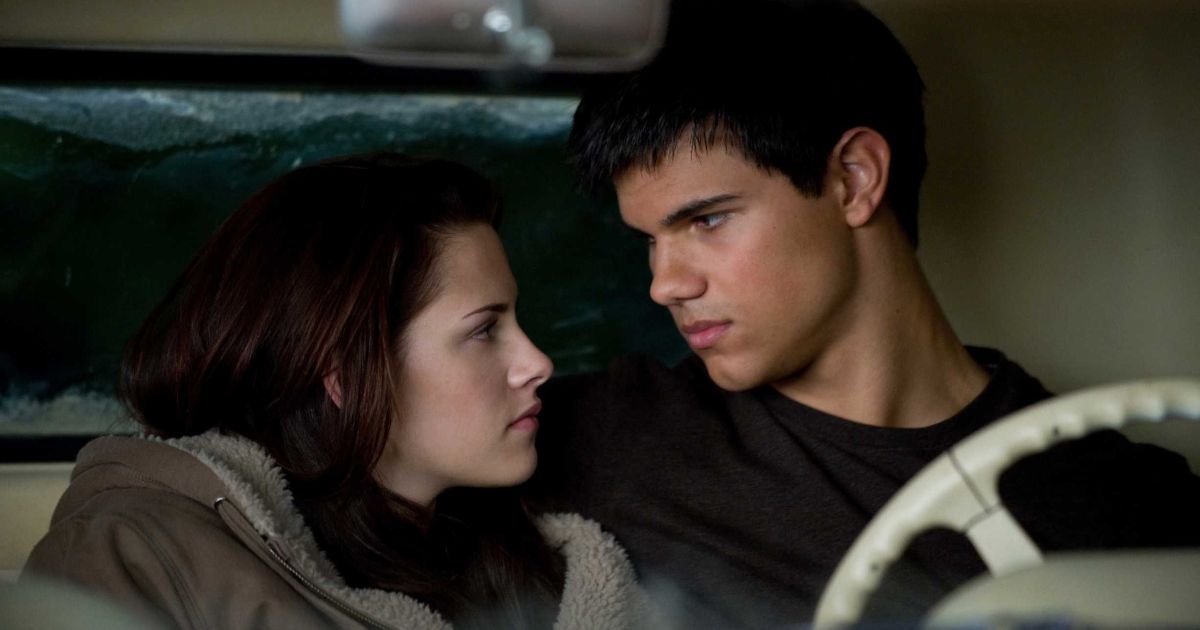 After Edward and his family leave Bella behind in Forks in New Moon, she goes into a severe depression for several months. Luckily, her father's persistent nudging to get her out of the house and living a regular life again pushes her to rekindle her friendship with Jacob. They spent their free time together fixing up dirt bikes and simply talking about life. Unfortunately for Jacob, Bella cannot shake her love for Edward.
In this film, we find out that Jacob and several others of the Quileute are werewolves, and they are the sworn enemies of vampires. Jacob, once again, takes on a protective role, but this time, he knows who to fight. His pack swears to look after Charlie and Bella as a couple vengeful vampires are after them. In the end, a true love triangle has been established between Bella, Edward, and Jacob.
Related: Every Negative Thing Twilight Stars Said About the Film Franchise
3
The Twilight Saga: Eclipse (2010)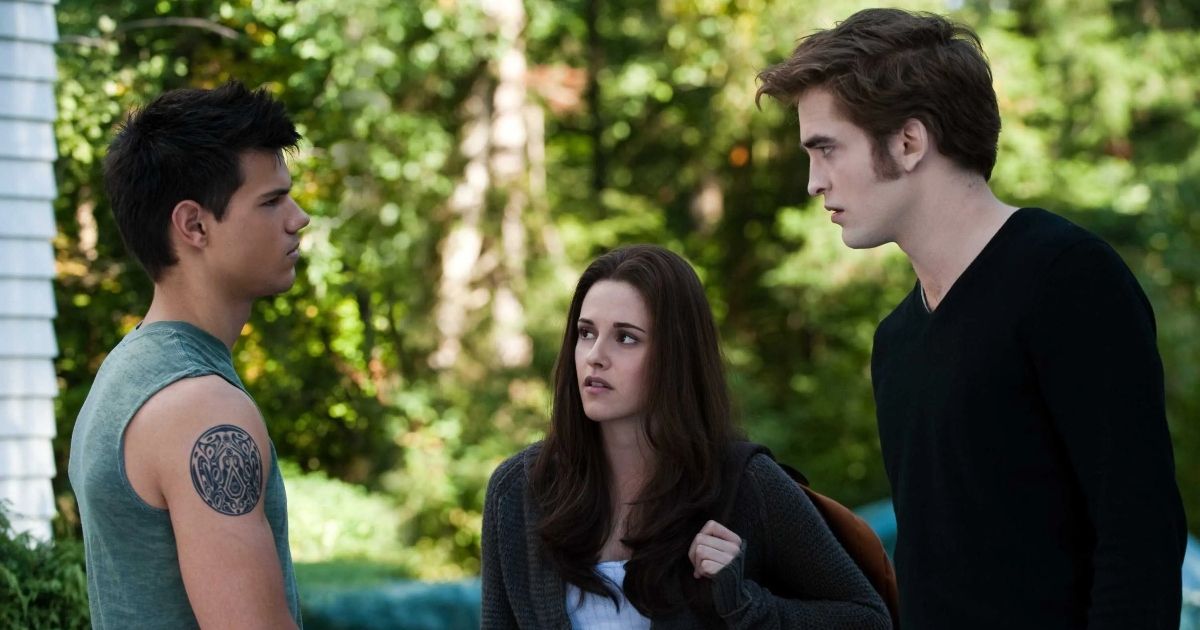 When the Cullens vaguely learn about Victoria hatching a plan to kill Bella in Eclipse, Edward and Jacob must put their differences aside and work together to keep the girl they both love safe. The whole Cullen family and the Quileute pack do not see eye-to-eye, but they agree to train with one another in anticipation of a war coming to their land.
Lautner's acting progressively gets better as he establishes his character's role within the storyline. In this movie, fans actually get to see the love dynamic play out between Bella, Edward, and Jacob. Bella admits her love for her friend Jacob several times, but she wants to be with Edward in the end. Jacob finally accepts this, and he still wants the best for her, even if that means disagreeing with her about a specific permanent decision.
2
The Twilight Saga: Breaking Dawn – Part 1 (2011)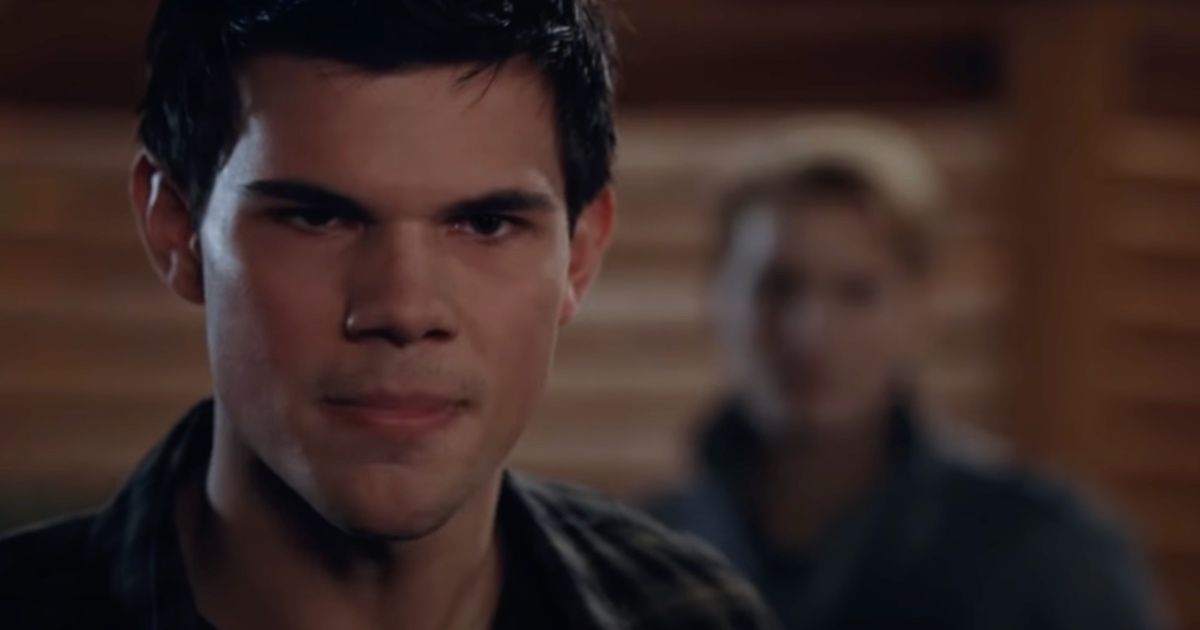 In the first part of the finale, Breaking Dawn – Part 1, Bella and Edward are married and off to their honeymoon. Jacob is terrified for his friend's fate when she tells him that she and her new groom plan to consummate the marriage while she is still in her human form. Upon their return, Jacob is immediately at the Cullens' doorstep in a blind rage, but upon finding his friend alive, he calms down.
This film really shows the acting range of Lautner because he is believably sympathetic in scenes like when he talks to Bella alone, but he can flip the script and be absolutely terrifying when threatening to harm anyone and everyone that hurts the woman he still loves.
1
The Twilight Saga: Breaking Dawn – Part 2 (2012)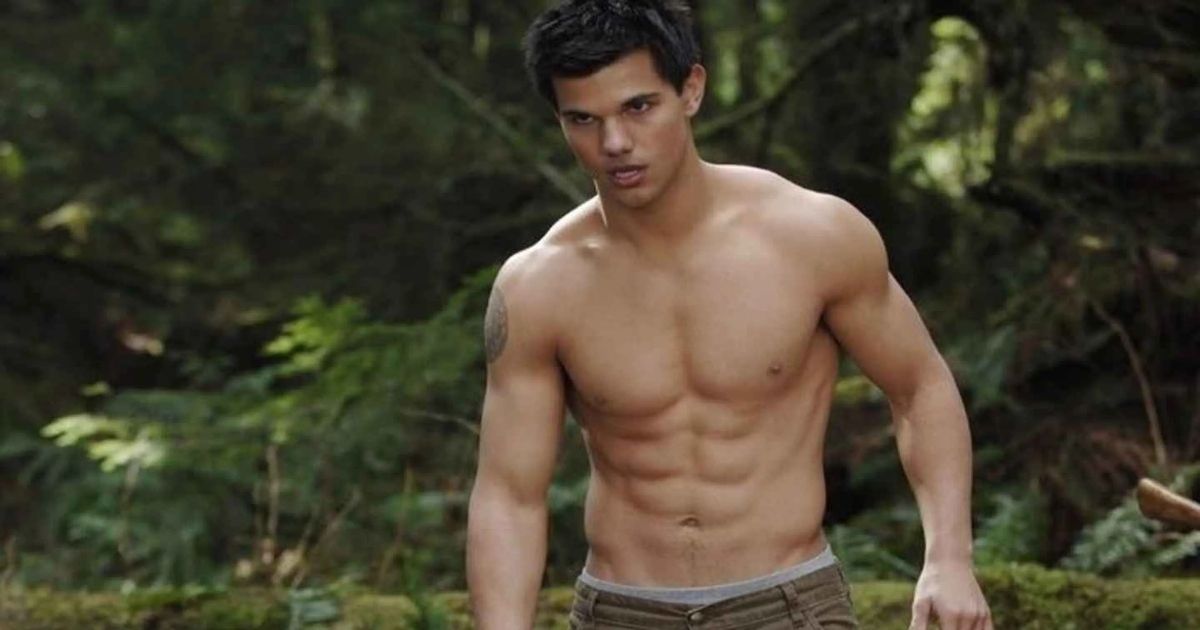 The final film of the Twilight series, Breaking Dawn – Part 2, hits the top of the charts for several reasons: the humor between characters, the most epic battle, and the plot twist no one saw coming. At first, everyone was humored by Bella manhandling Jacob for imprinting on her newborn; then Jacob strips down in front of Charlie to change into his werewolf form.
Plenty of actors are added to this final movie as the Cullens gather vampire witnesses for a trial by the Volturi. Jacob is yet again in his protective state, but this time, he is softer and kinder due to him wanting to protect Bella's daughter against the vampire government.