NEW DELHI: After Hardik Pandya lambasted the Windies Cricket for the lack of basic facilities, spinner Ravichandran Ashwin also expressed his displeasure over the pathetic state of the game in the Caribbean.
Ashwin shed the light on the subpar facilities present in the Caribbean region. The off-spinner went on to emphasise that due to the inadequate infrastructure and challenging conditions, West Indies might face difficulties in nurturing high-caliber cricketers in the foreseeable future.
"I feel that if cricket should improve in a country, the primary improvement should start from the infrastructure. Even the U10, U12, and U14 kids from their country should get a decent net and ground. They should get the accessibility to play their matches.
India prepares for the World Cup | What's up with WI cricket? | R Ashwin
"This is a talent-driven sport and a hardworking sport. So, if a kid works hard, he or she will definitely get better. The infrastructure is really important," Ashwin said in a video on his YouTube channel.
"When it comes to West Indies, see, they are actually coming from different countries/islands like Antigua, Barbados, and they all represent West Indies together. So, if you ask me whether their infrastructure has developed well in all those islands? Actually, no.
"We played at the Barbados Test Center. While we practiced in the nets, there was no grass left on the surface. Their nets looked too old. I am not saying these things to blame them or anything. I actually feel really bad for them," said the marquee spinner.
Ashwin also held the poor infrastructure responsible for the downfall of new talents in the Caribbean islands.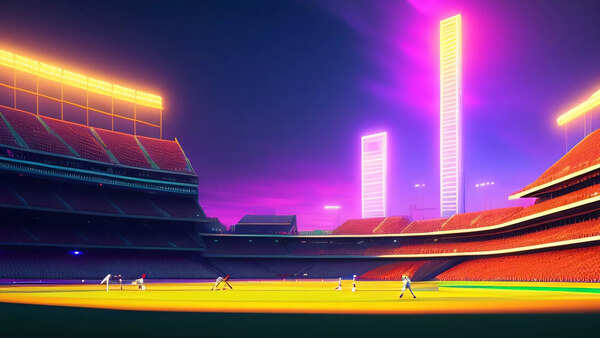 "If the infrastructure is like this in their Test center, then how hard their cricketers should work to get better? Because once they practice under these conditions and suddenly, when they come to India and play on a slightly quicker surface, it will be difficult for them to adjust.
"The pitches have become slower in West Indies. We should put a lot of effort into pitch maintenance.
"They are just cutting the grass and rolling it through in the name of pitch maintenance. I have already spoken about this topic. That's the easiest way to prepare a pitch. Because then the pitch will become dead and slow."
"Once the cut grass gets air and with time, the pitch will start turning. Obviously, there was a bit of effort in pitch maintenance during the Test series from their end. But their infrastructure is not up to the standards when compared with other international teams," Ashwin further stressed.