Science fiction movies are expected to have a high budget with all the special effects and demanding production setups. However, history has proven that even high-budget films do not guarantee a blockbuster performance. One such example was Disney's biggest box office bomb, the animated movie Mars Needs Moms, which had a budget of $150 million yet only raked in $39.5 million in sales. Meanwhile, one good example of a box office hit with a low budget is the original installment of the horror film Paranormal Activity. This 2007 movie had a budget of $15,000 but earned more than $193 million.
One perk of low-budget films, especially independent ones, is the lack of pressure and low expectations from stakeholders like the producers. The limited budget would make the production team more clever, resourceful, and economical, yet still aiming to deliver a good film. They still want to earn, after all, not just create a movie for the sake of it. Sci-fi movies are demanding, yet it's possible to have a low production budget, especially with the advances in cheaper technology which led to some of the most awesome sci-fi movies of the 2010s. These are some of the best science fiction films that had a limited budget, yet scored big time with critics or at the box office.
Updated on August 7, 2023, by Danilo Raul: This article has been updated with additional content to keep the discussion fresh and relevant with even more information and new entries.
15
Moon (2009)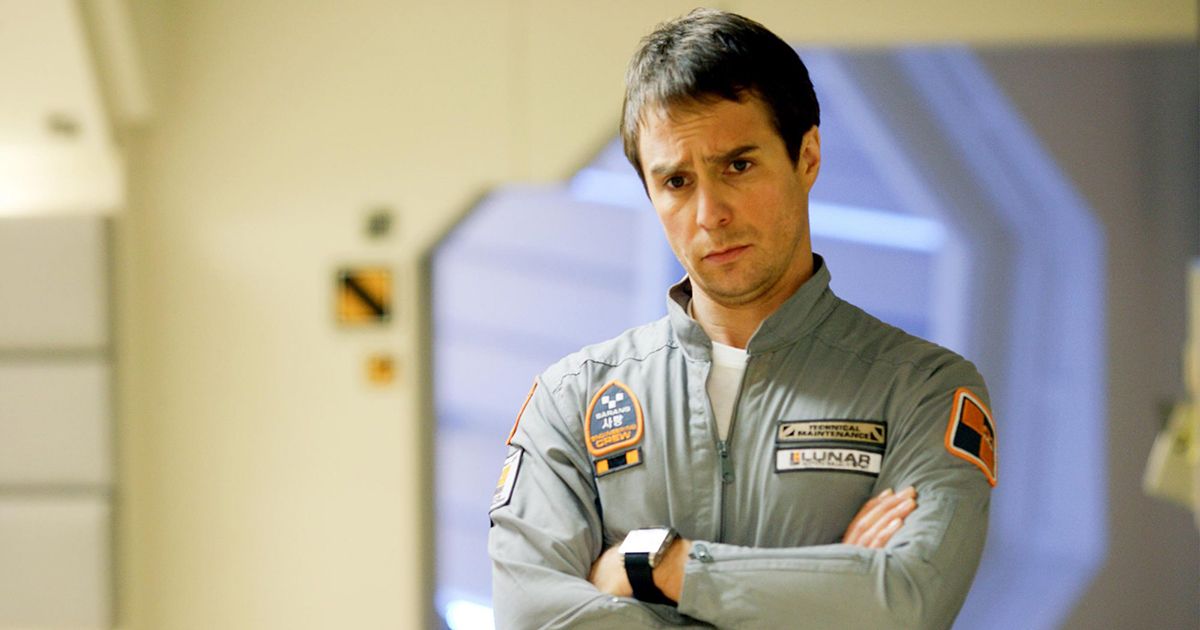 Many times a small budget can be a blessing in disguise. A great script and limited resources can push the boundaries of imagination for filmmakers and simultaneously bring confining, atmospheric, and challenging stories to life. That's precisely what happens with Moon, the small space opera directed by Duncan Jones with a script by Nathan Parker.
In this movie, we follow Sam Rockwell playing Sam Bell, a worker in a Moon station nearing the end of his three-year contract on a mining operation. The slow-burn story shows us Sam as he grapples with isolation and a malfunctioning AI until he finds a corpse on the lunar surface one day. After retrieving the body to the base, he's horrified to find out the dead in front of him is himself. The slow unraveling of the mystery is still great.
14
THX 1138 (1974)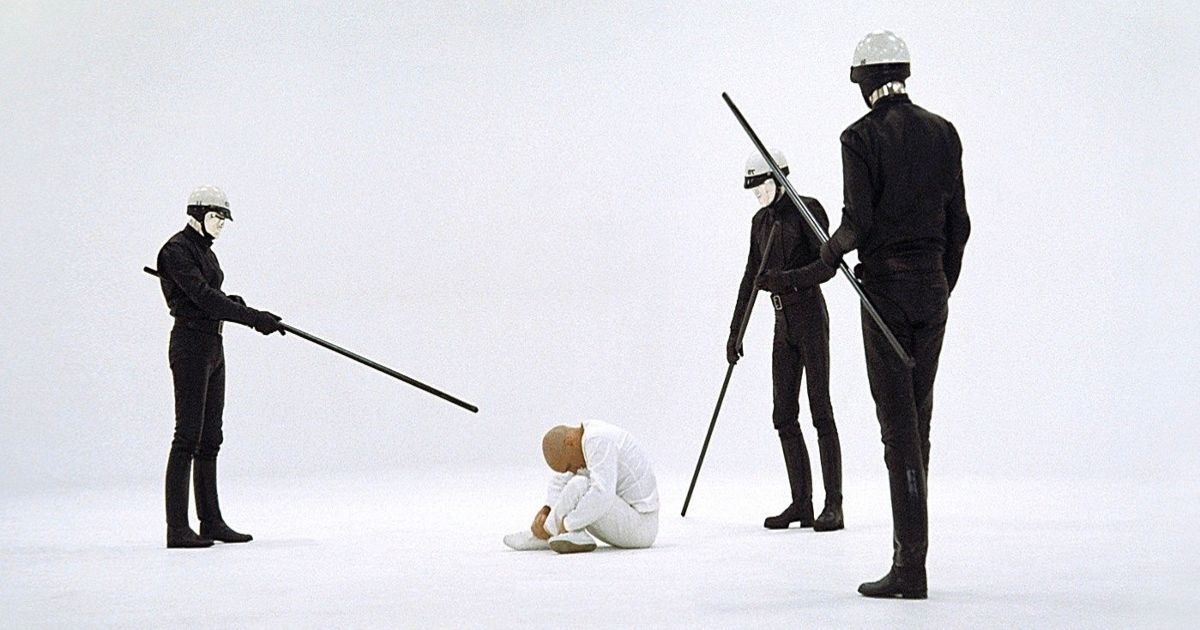 George Lucas's opera Prima is an extended version of a student film he created in his youth. Written and directed by the man who would build an empire with the Star Wars brand, the film features the talents of Robert Duvall, Donald Pleasence, and Maggie McOmie. THX 1138 envisions a dystopian future where a controlled society suppresses emotions and individuality for a safer society.
THX 1138 was made on a budget of $700,000, and while it didn't break any records, it showed the mettle of Lucas as a filmmaker. The story centers around a series of nameless characters living under constant surveillance and mind-altering substances until one of them breaks the pattern and does something out of the ordinary. The means of controlling people are challenged from that moment, with THX looking to learn more about the actual meaning behind feelings.
13
Tetsuo: The Iron Man (1989)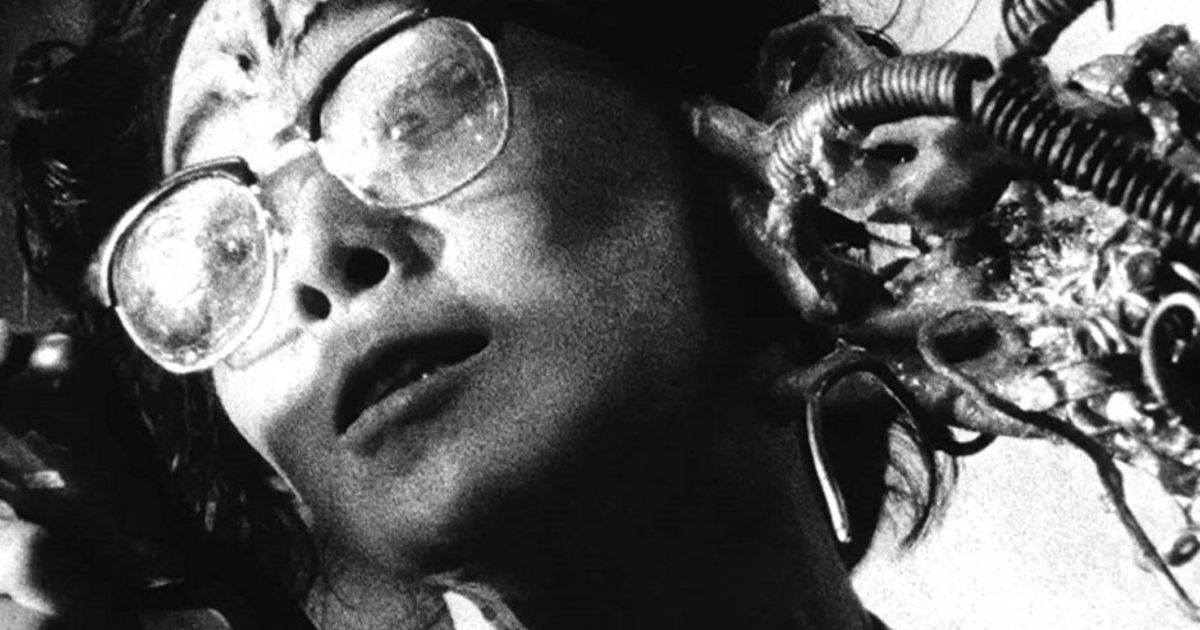 Tetsuo: The Iron Man is a complex film. There's no clear plot outline or theme to recount this story. The movie plays like a series of related events we have to make sense of with our perception. The story is written and directed by Shinya Tsukamoto and features the talents of Tomorowo Taguchi, Kei Fujiwara, and Nobu Kanaoka. It's a blend between body horror and cyberpunk elements.
It all begins when a salaryman is a participant in a hit-and-run. When he returns home, he suddenly discovers something akin to a metal virus is taking over his body. On the other hand, his victim seems to have the same experience. The story goes quickly down the rabbit hole with multiple elements related to fetishism and mind control. With all characters on the screen accepting such unique situations in the face of total oblivion.
12
The Superdeep (2020)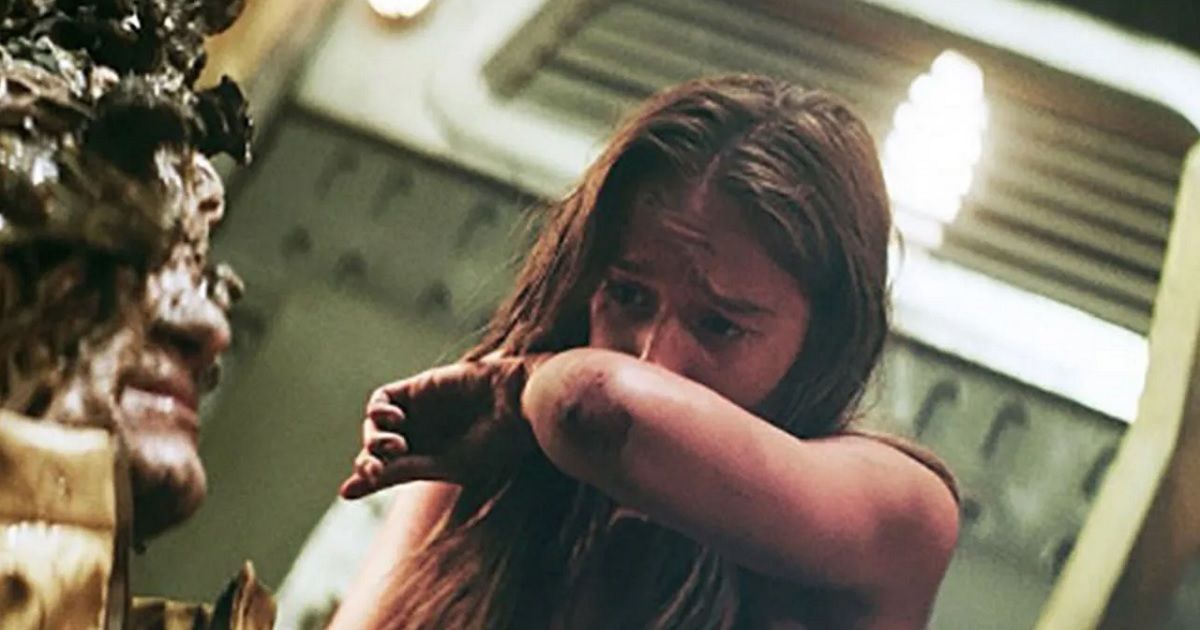 Russians can do incredible cinema when they want to, and they do great things for cheap. The Superdeep feels like a big-budget Hollywood production, but the film was made on a budget of $2 million. The story is written and directed by Arseny Syuhin. It is based on the urban legend of the Kola Superdeep Borehole, a Russian project to dig a hole as deep as possible in the planet's surface, reaching 35 km deep.
The film features the talents of Milena Radulović, Sergey Ivanyuk, and Nikolay Kovbas. The story begins with a geological expert arriving at the digging site, only to encounter another expert returning to the surface and shooting himself in the head to stop something. It's up to the expert and the people left in the team to find out what has been dug in the deepest part of the borehole and make sure to contain it or destroy it.
11
Mad Max (1979)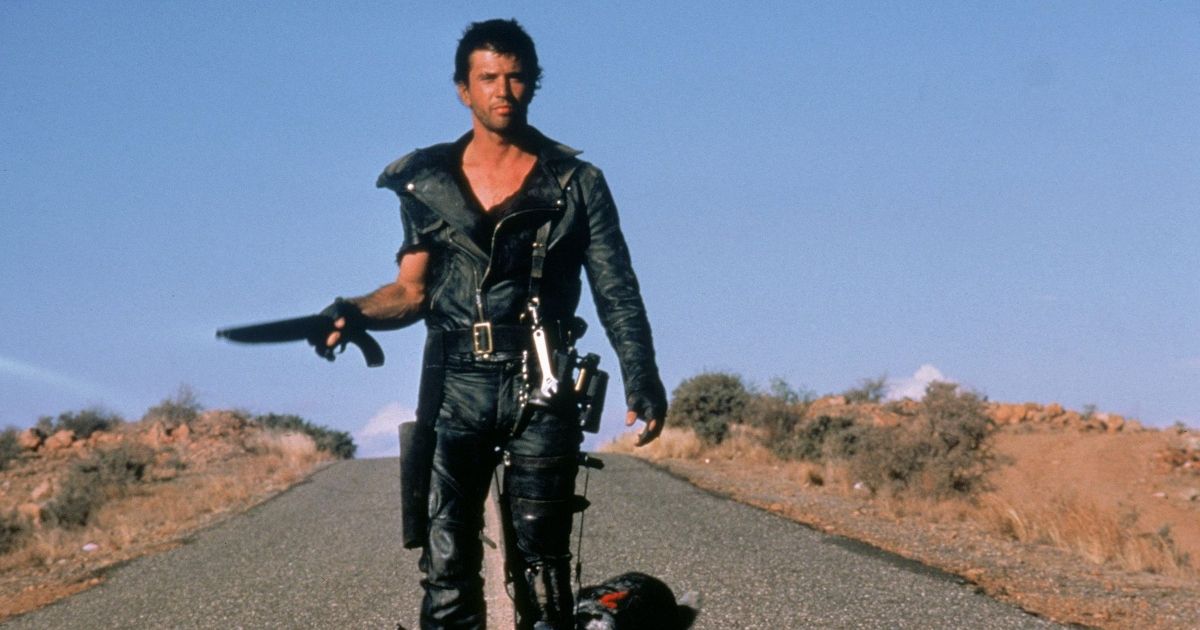 Not many people remember this, but Mad Max started as a small independent film done with the bare minimum back in 1979. The film was made on a budget of $100,000 and earned a box office gross of $100 million, making it the most profitable venture in this ranking. This is also the film that launched the career of Mel Gibson.
The story has a vibe similar to The Punisher. Former policeman Max Rockatansky loses his family to a biker gang in a post-apocalyptic wasteland where lawlessness prevails. He becomes a one-man army by hunting down and killing every gang member while taking their oil to keep his machine running. It's a basic story, but it resonated with audiences to the point of building a franchise around the character.
Related: The 20 Best Sci-Fi Movies of All Time, Ranked
10
The Discovery (2017)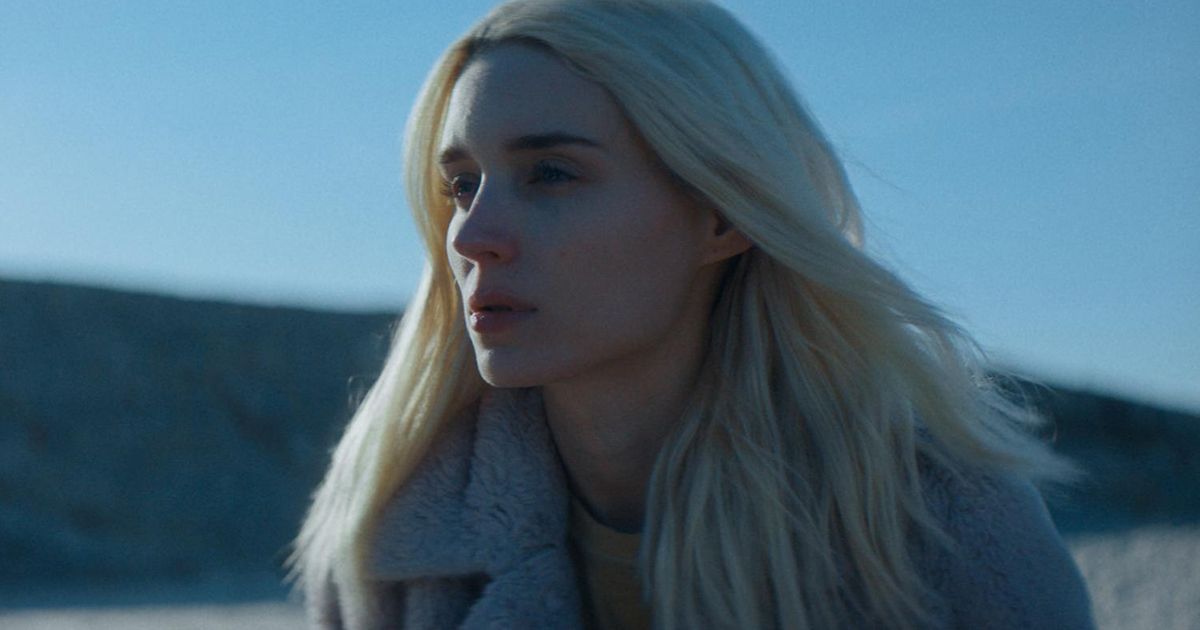 Sci-fi romance movies attract crowds, thanks to their fresh retellings of a love story amid complex situations. Love moves in mysterious ways, right? One example of such is the 2017 Netflix original film The Discovery. The movie is set in a future where the afterlife is scientifically proven and as such, some people have decided to take their own lives for a fresh start in the afterlife.
The film then follows a man as he attempts to help a woman be free from her dark past. It stars Rooney Mara, Jason Segel, Robert Redford, and Riley Keough. The Discovery received mixed reviews but is still worth a watch due to its interesting take on the sensitive topic of death. It has great promise and potential, something that newbie director Charlie McDowell could deliver in the future.
9
Prospect (2018)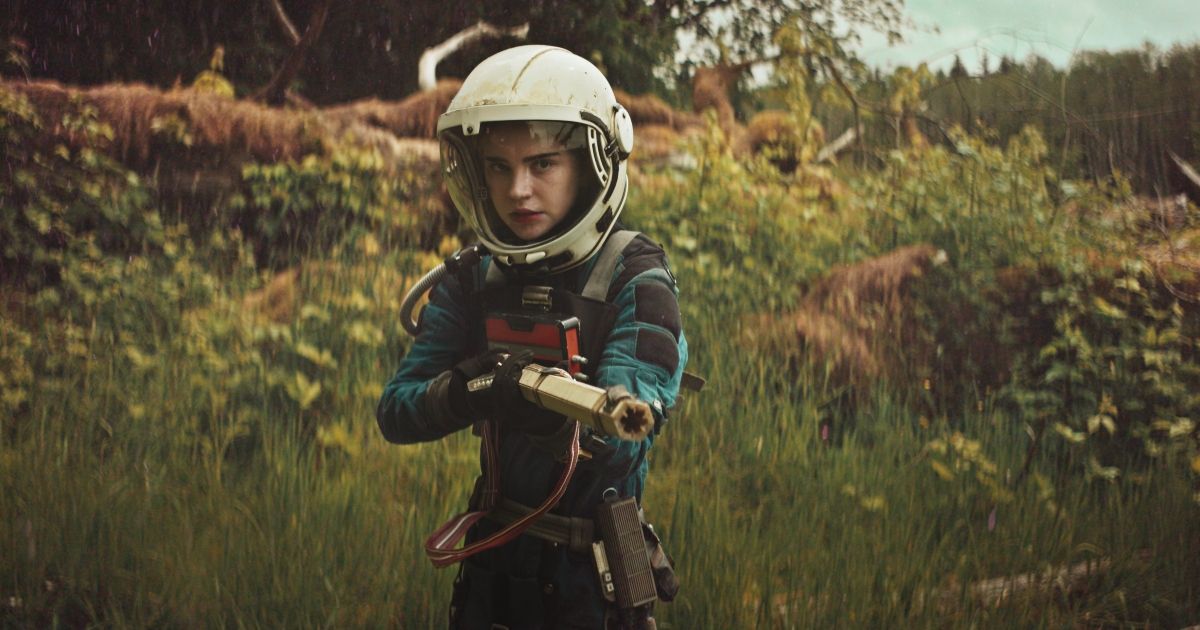 The 2018 movie Prospect has an interesting story: a teenage girl and her greedy father travel to an alien moon, only to be faced by others like them who want to harvest elusive gems. Trying to be rich, they now need to survive first. The film has a $4 million budget; some of the production staff are first-time movie workers, and its visual effects were finished in the directors' basements.
This indie film, which stars Pedro Pascal of Game of Thrones fame, attracted positive reviews and was praised for its character development, detailed sound design, and practical filmmaking. Prospect is proof that even DIYs can be so good.
8
Safety Not Guaranteed (2012)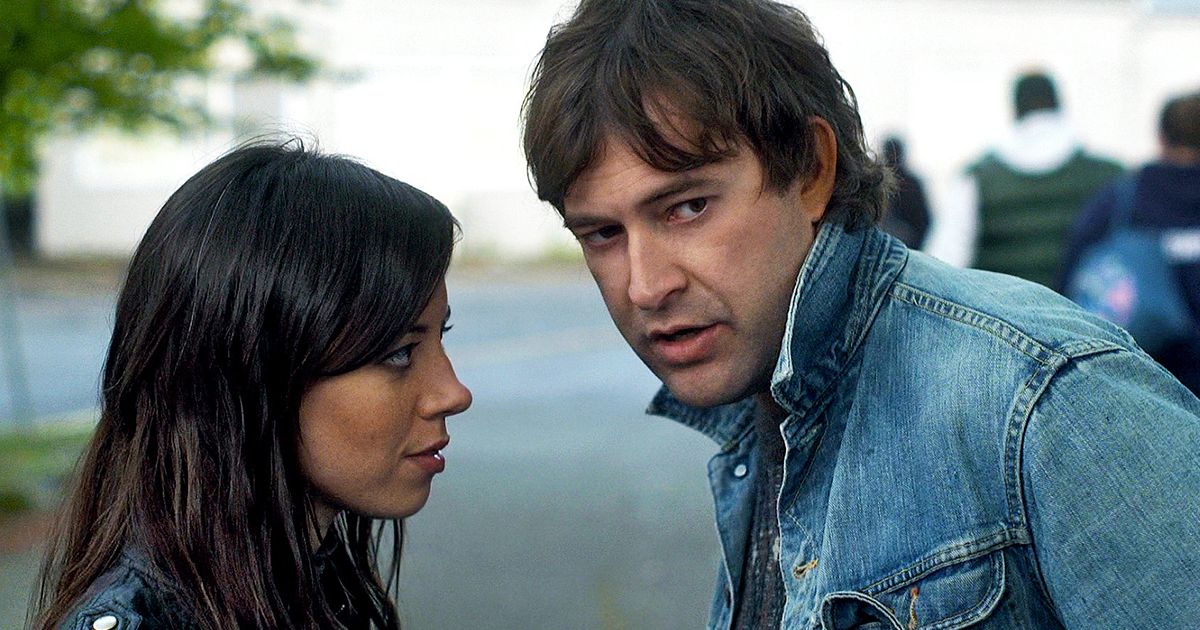 Viewers should expect a joyride from Safety Not Guaranteed, probably one of the funniest sci-fi movies out there. This romantic-comedy film stars comedians Aubrey Plaza, Jake Johnson, Karan Soni, and Kristen Bell, so laughter is always guaranteed. It follows the adventures of three magazine employees (Plaza, Johnson, and Soni) who want to interview a guy who posted an advertisement looking for a time travel companion.
The film only had a budget of $750,000, yet made $4.4 million. It was commended for its "strong performances, beguiling charm, and heartfelt story." Roger Ebert also praised the movie's dialogue and the characters' depth. From the cast to the plot, Safety Not Guaranteed delivered big time.
7
Sound of My Voice (2011)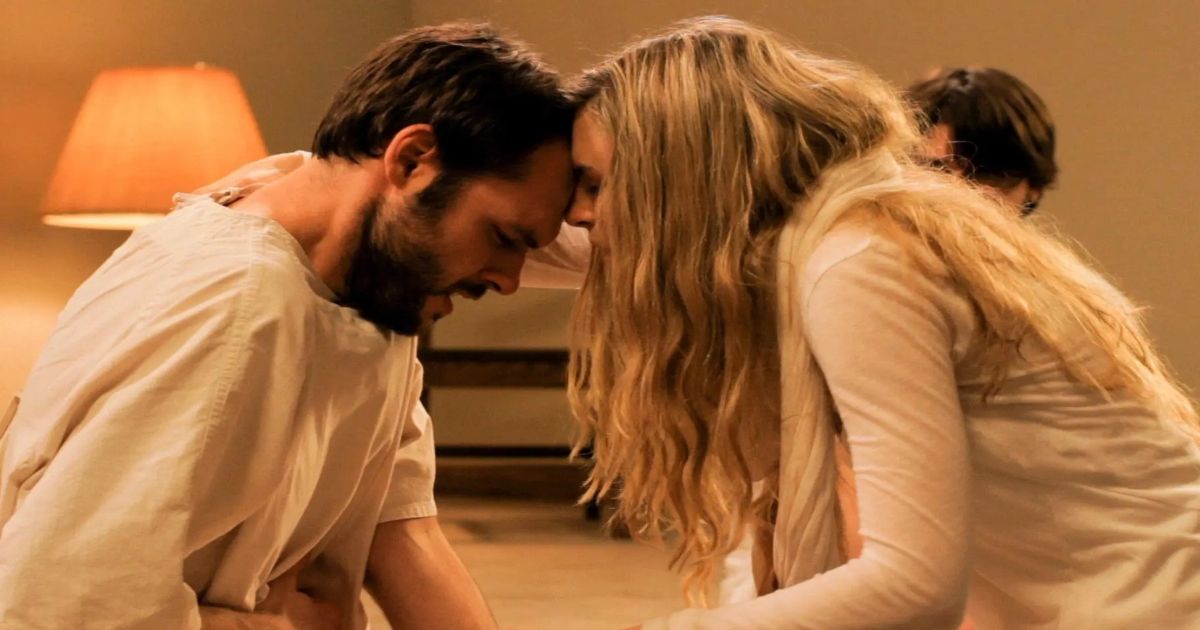 Fans of psychological thrillers should not miss Sound of My Voice, which is low-budget, but big on surprises. It was made with a $135,000 budget, enough to wow cinephiles and critics. The story follows two documentary filmmakers' (Christopher Denham and Nicole Vicius) who attempt to infiltrate a cult that worships a woman (Brit Marling) who claims to be from the future.
The film is so thrilling, that it was named one of the best indie movies of 2011. Entertainment website Den of Geek said the film will leave viewers "wanting for more," and luckily, Sound of My Voice is part of a planned trilogy.
6
Another Earth (2011)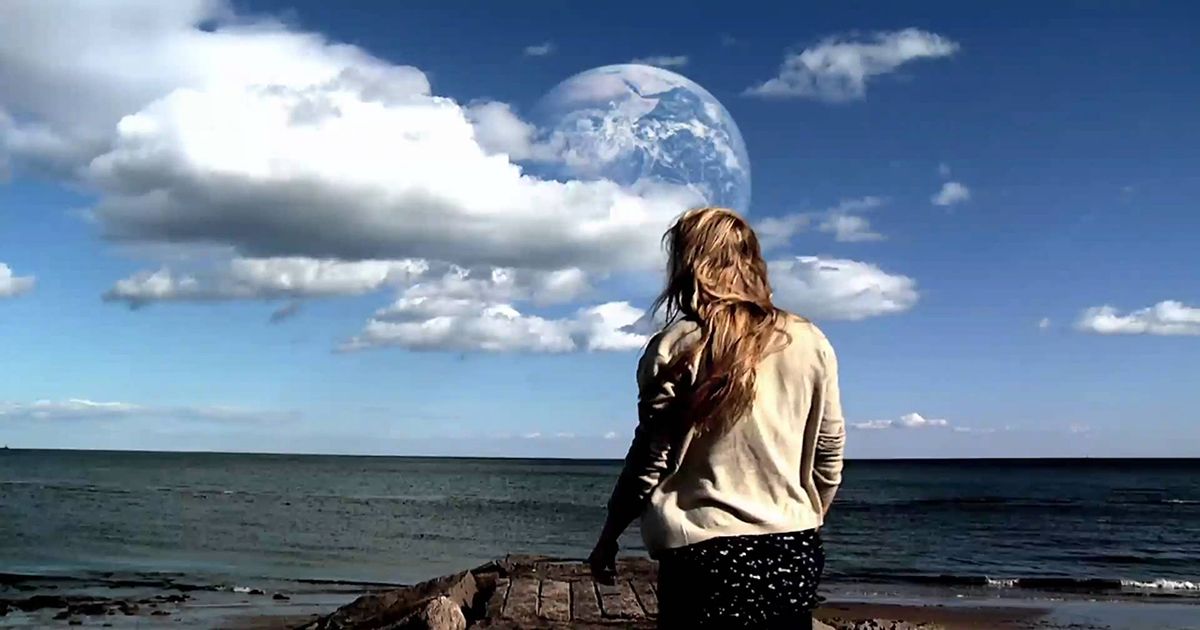 Marling, who played Maggie in Sound of My Voice, is in the lead role in the sci-fi drama Another Earth. The movie follows a woman (Marling) and a man (William Mapother) who bond because of tragic events in their lives and highlights their visit to a newly discovered different Earth.
It premiered at the 27th Sundance Film Festival and is one of the most lauded movies at the event. Rotten Tomatoes critics appreciated it for being "soulful," while Roger Ebert said it was a "strong" and "thought-provoking" movie. Plots about parallel universes are not new, but Another Earth made them more intriguing.
Related: The Best Sci-Fi Movies According to Rotten Tomatoes
5
Cube (1997)
Made for just $365,000, director Vincenzo Natali's independent science fiction horror gained a cult following and inspired a series of films. In addition, it probably costs about half the budget of Cube to make the smashing opening sequence that creates the tone of the movie and glues to the screen.
Regarded as the "brainy Saw film" before Saw was ever thought up, Cube throws six total strangers into a maze of interlocking cubes containing deadly traps. At the heart of this tense film is a question: why does the cube exist?
4
Primer (2004)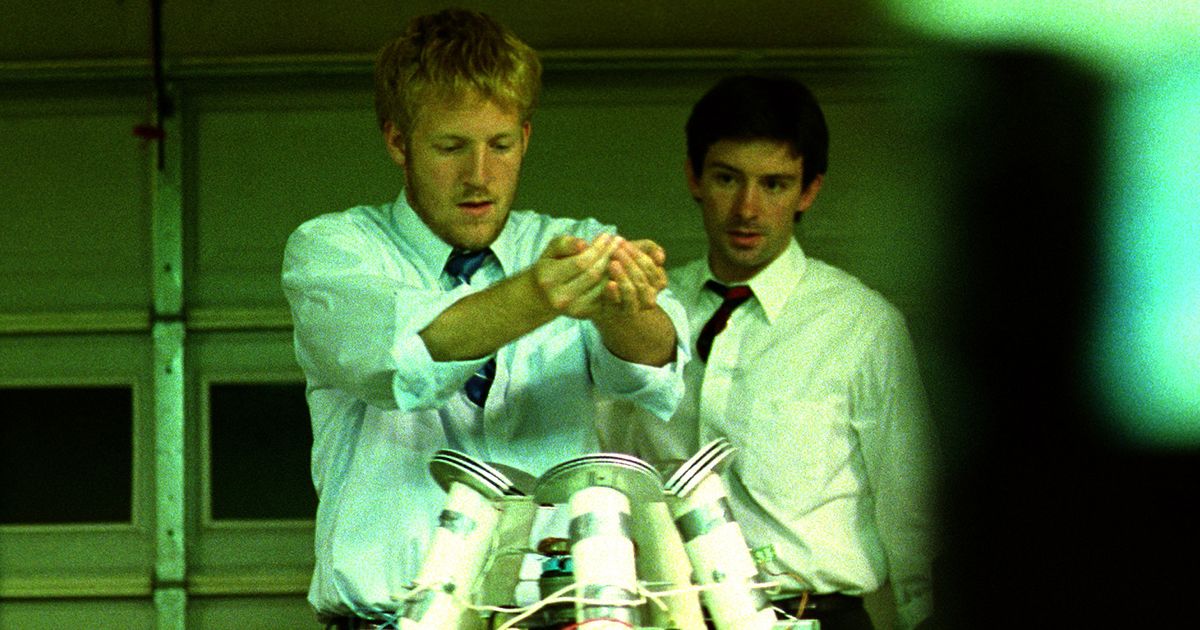 Shane Carruth, who directed, wrote, produced, edited, scored, and starred in Primer, spent the absurdly meager $7,000 making this film. However, that was enough: Primer collected the Grand Jury Prize at the 2004 Sundance Film Festival and became the gold standard of all low-budget sci-fi movies.
The film focuses on Aaron and Abe, two friends and amateur inventors (played by Carruth and David Sullivan) who accidentally discover the secrets to time travel in their garage. Primer may just be the most realistic time travel movie ever made.
3
Predestination (2014)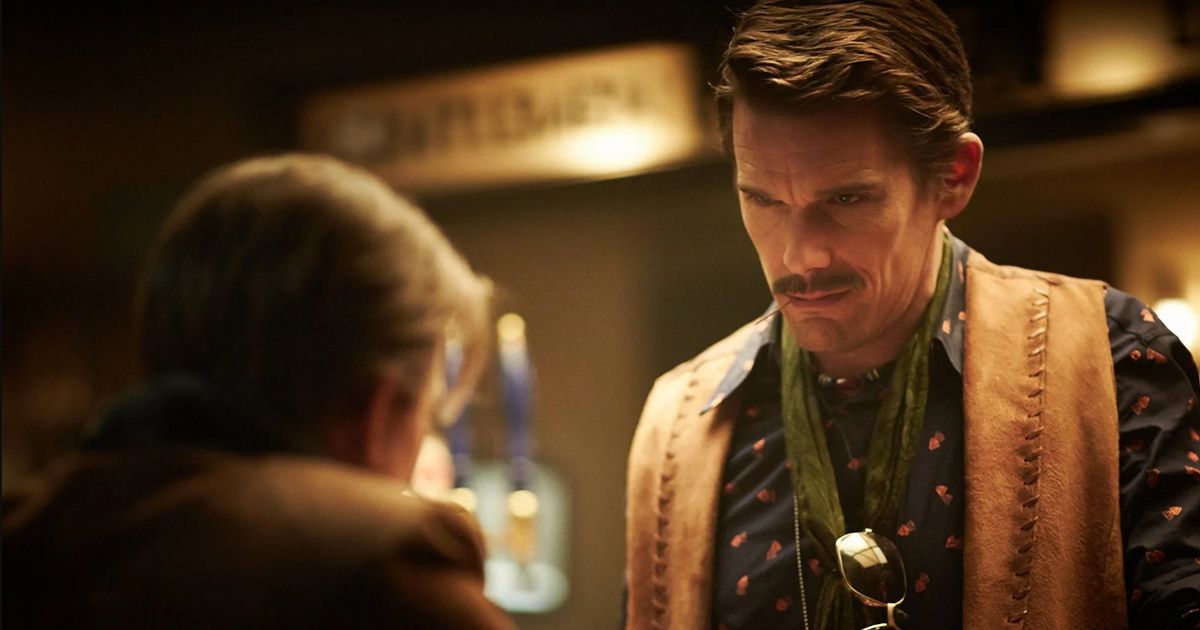 Time travel fans have probably watched Predestination many times – because they loved it so much, they wanted to dissect the plot and do more analysis. This mind-twisting film is based on a short story by Robert A. Heinlein, nicknamed the "dean of science fiction writers."
It stars Ethan Hawke, Sarah Snook (considered the film's breakout star), Noah Taylor, and Madeleine West. Thanks to Heinlein's impressive storytelling skills, the movie turned out to be that good, too. It was praised for successfully "teasing the brain and touching the heart," all the while being "futuristic and nostalgic."
2
Coherence (2013)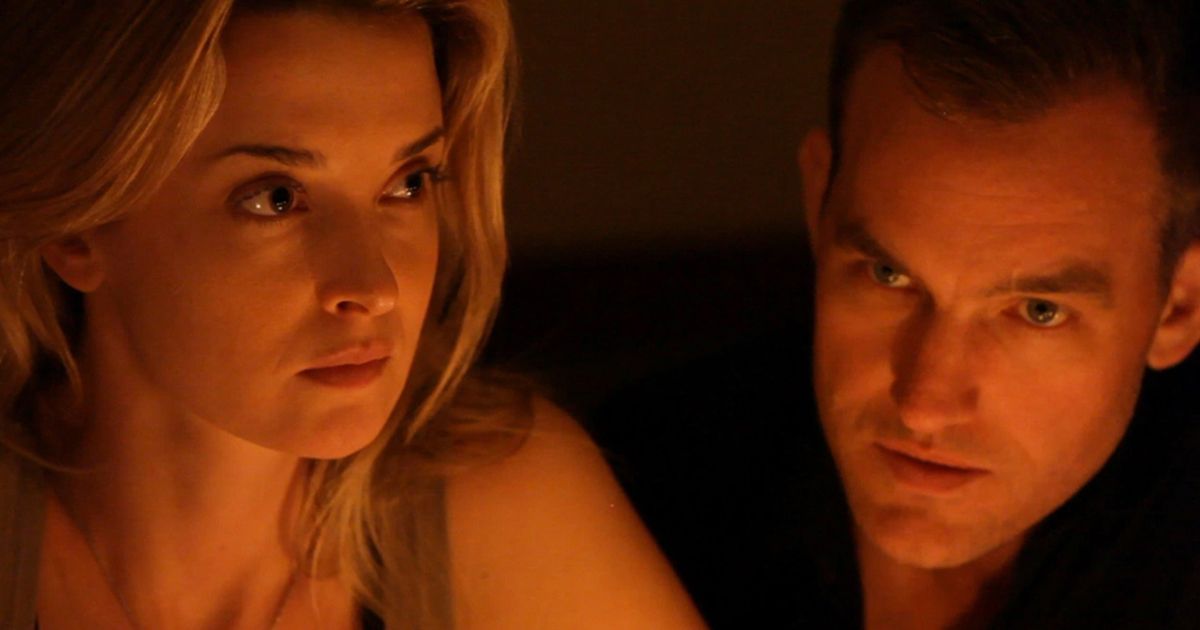 Coherence was James Ward Byrkit's directorial debut, and he intended it to be a low-budget movie shot in his own home. He said he wanted to test shoot it "without a crew and without a script," so he hired improvisational actors who did not know each other. The actors were so good that film critic Nell Minow said she assumed they all knew each other before filming.
The movie follows a group of friends who experience strange things after the passing of a comet. The rhythm of the cast was praised, and its writing was applauded. There was much praise for the movie, as many were impressed that it's low-budget, yet a true mind-boggler.
1
The Man from Earth (2007)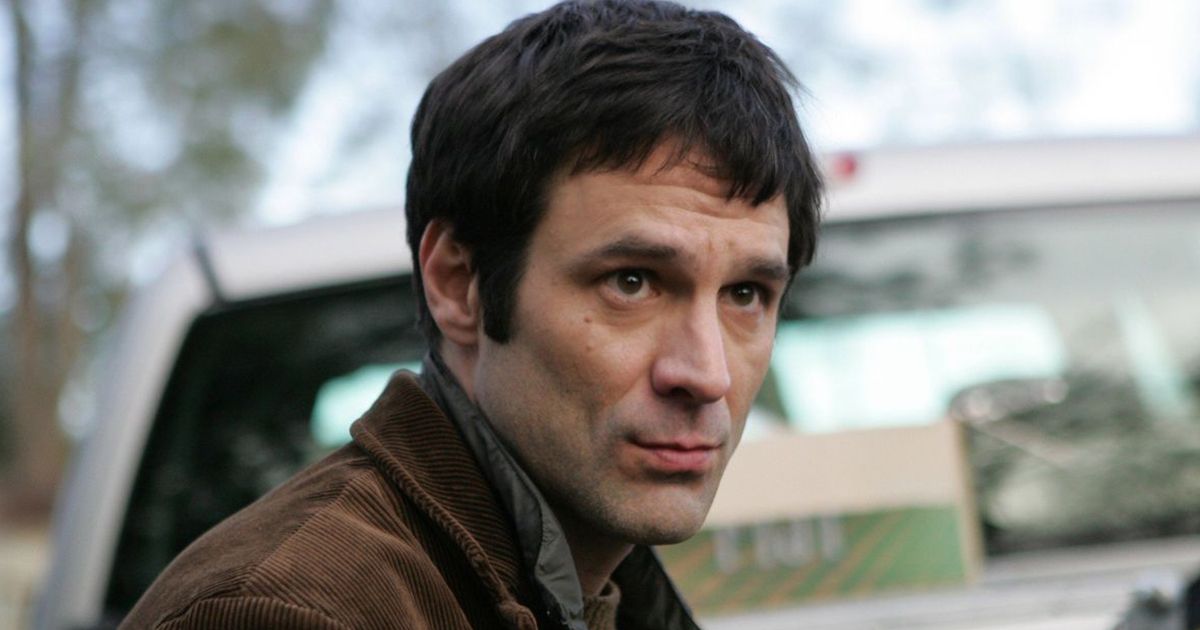 The dialogue-heavy The Man from Earth had a long story. Jerome Bixby finished writing it on his deathbed in 1988. It was based on longevity concepts he advanced in a Star Trek episode he wrote in 1969. The film follows the farewell party of a professor (David Lee Smith) who claims to be a Cro-Magnon that has survived for more than 14,000 years.
The movie gained much publicity due to file-sharing on BitTorrent. It was basically pirated, but producer Eric Wilkinson was thankful to file-sharers, because of the free promotion. This intellectual sci-fi movie made sure to honor Bixby and his genius.