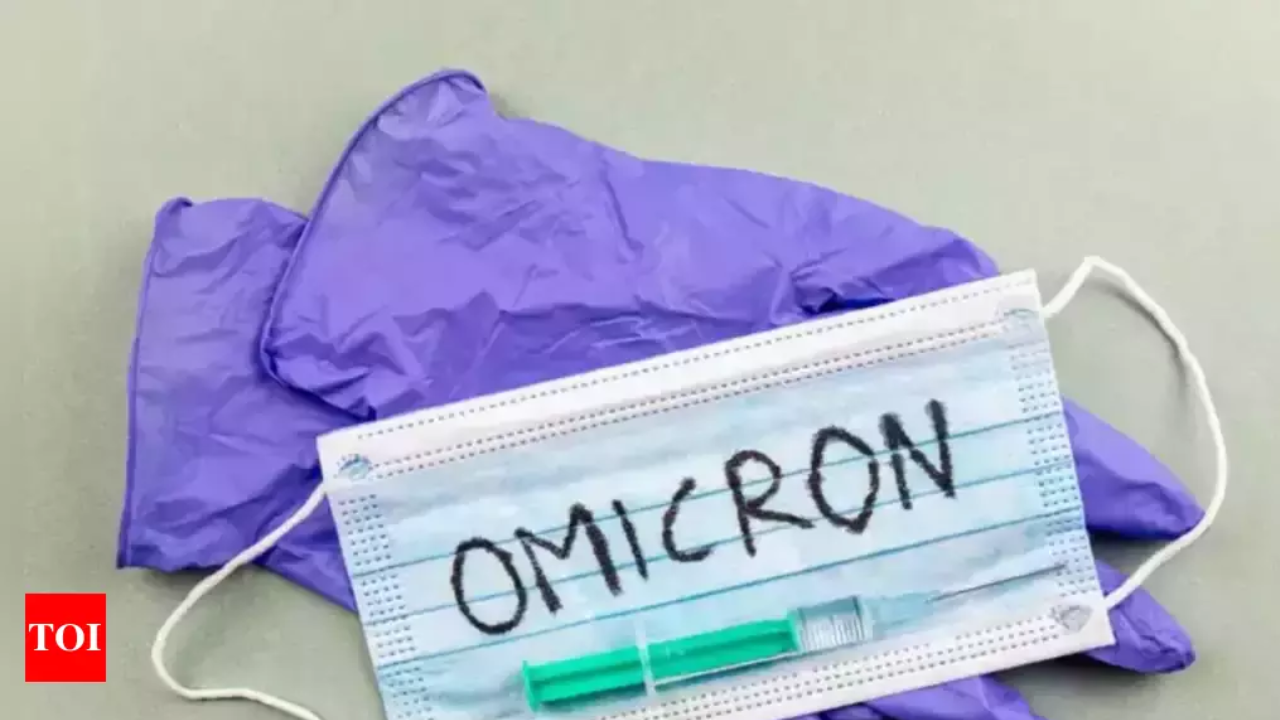 PUNE: Covid-19 cases are showing signs of increase in Maharashtra after a long lull, while a new Omicron subvariant – EG.5.1 – has been detected in the state in the first instance of its presence in India.
Dr Rajesh Karyakarte, Maharashtra's coordinator for genome sequencing and a senior scientist with BJ Medical College, told TOI: "EG.5.1 was detected in Maharashtra in May.
As two months have passed since its detection and [there has been] no significant surge in Covid in June and July, this subvariant has not seemed to make an impact. XBB.1.16 and XBB.2.3 are still dominating in Maharashtra."
According to data from the state health department, the number of active Covid-19 cases increased from 70 at the end of July to 115 on August 6. The case count in the state Monday was 109.
EG.5.1 recently triggered concerns in the United Kingdom, prompting a health alert there. The UK is experiencing a rapid proliferation of the EG.5.1 subvariant, which has garnered the nickname "Eris".
It was officially recognised on July 31, after a surge in infections were attributed to this subvariant.
43 active Covid-19 cases in Mumbai, 34 in Pune
E G.5.1 is a sub-strain of Omicron XBB.1.9, which has not been able to dominate cases in India so far, Dr Karyakarte said. "But it will be prudent to keep a close watch on hospital admissions." According to data from the state public health department, Mumbai has the maximum active Covid cases in the state at 43, followed by Pune at 34 and Thane 25.
Raigad, Sangli, Solapur, Satara and Palghar have one active case each currently. A senior state government official said, "We cannot immediately term this as an 'increase' in cases. We will have to monitor the situation for a week to reach a conclusion. All respiratory infections show a surge during June-September. Hence, the situation is being monitored. We are seeing a slight rise in Covid only over the last three to four days."
Dr Ameet Dravid, an infectious diseases expert from Noble Hospital in Pune, said, "We are seeing a rise in Covid cases for the past 15 days or so. One Covid death has been reported in the hospital recently. We have seen over 10 Covid cases in the last 15 days or so, and most were mild. Three patients landed up in the ICU. They were either elderly or had severe comorbidities.
We are seeing an increase in patients with flu-like symptoms, most of whom are turning positive for viruses like rhinovirus, influenza, H1N1, H3N2 and Covid." Dr Madhur Rao, senior deputy medical administrator at KEM Hospital, said, "There have been three positive Covid-19 cases at the hospital in the past week or so. These patients were admitted for other reasons, such as showing symptoms indicative of dengue, and their tests also confirmed dengue infection. Among these cases, two are children, with one of them currently in the paediatric intensive care unit (PICU) and on a ventilator. The hospital is closely monitoring the situation for any potential increase in cases."
Dr Ishwar Gilada, an infectious diseases expert and secretary-general, Organised Medicine Academic Guild, said, "EG.5.1 is a descendant of Omicron, which was widespread in India in 2022. Many experienced prior infections, and a majority received two vaccine doses, with some getting boosters. Although vaccine immunity may wane, activated memory cells offer protection. No increase in hospitalisation, ICU cases, or deaths has been observed so far. So, there is no need to panic."