Summary
David Harbour is excited to be a part of the new DCU and the Creature Commandos animated series, which he describes as hilarious.
The series is a part of James Gunn's DCU and will be connected to other upcoming projects in the franchise, whether animated or live-action.
Creature Commandos is currently in production, but filming has been paused due to the strikes. It is set to be seven episodes long. #DCU #CreatureCommandos
The new DCU is slowly taking form and David Harbour is happy to be a part of it thanks to Creature Commandos. Last year, James Gunn was announced as the new co-CEO of DC Studios, a new division from Warner Bros. Discovery in charge of every project related to the characters from the comic book company, which he leads along with Peter Safran.
As a part of the first productions announced to be part of the first phase of the new franchise, a Creature Commandos animated series is in development, joining other anticipated projects like Superman: Legacy, The Brave and the Bold, Supergirl: Woman of Tomorrow and a Green Lantern live-action tv show, among many others.
Creature Commandos centers around a group of military superhumans created by J. M. DeMatteis and Pat Broderick, introduced in 1980 in Weird War Tales #93. As a part of the M Project, a secret government organization that worked during War World II. Gunn's version of the team will include Frank Grillo as Rick Flag Sr, Maria Bakalova as Ilana Rostovic, Indira Varma as The Bride, Zoe Chao as Nina Mazursky, Alan Tudyk as Dr. Phosphorus, Sean Gunn as G.I. Robot, and Harbour as Eric Frankenstein, which according to the actor is a pretty fun character to play.
Related: Blue Beetle Box Office Projections Are Low But Better Than Expected
David Harbour Says Creature Commandos "It's Hilarious"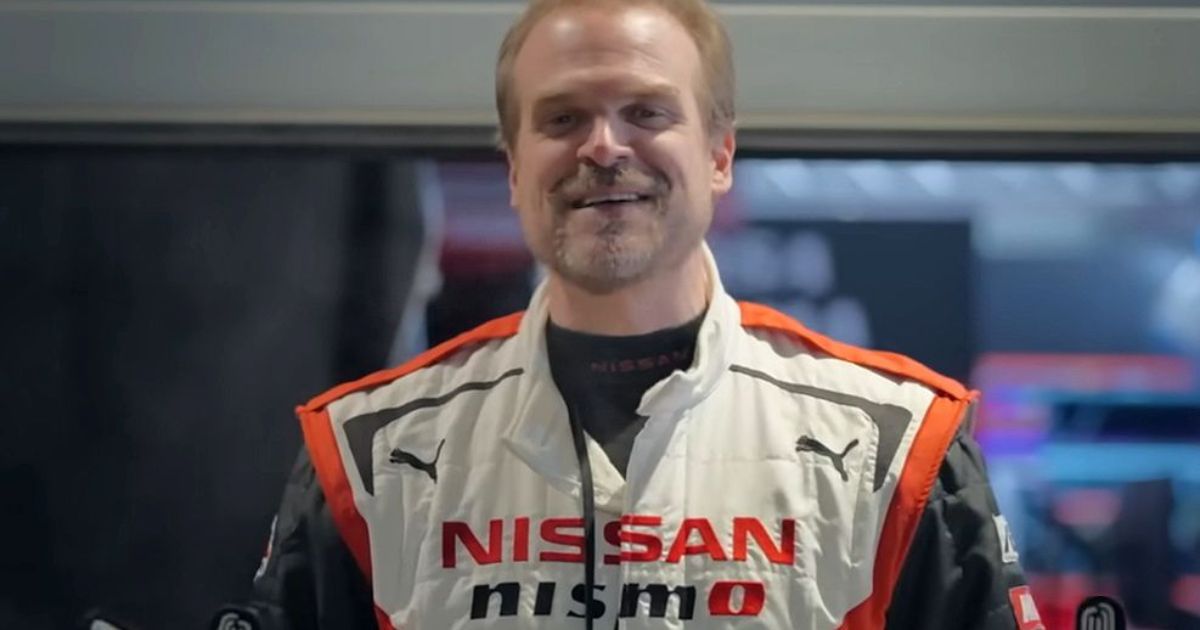 While speaking with Collider to promote his latest movie, Gran Turismo, before the actors' strike begun, Harbour shared some details about the tone of the upcoming animated series and expressed his excitement for being part of the project:
"I didn't know what it was when it was sent to me; I met with James, and he sort of laid out a lot of stuff. It's really exciting. He considers it some of the best stuff he's ever written. It's hilarious, and the character is great. I think it's been announced that it's Frankenstein, and it's a very colorful, terrific character. So, yeah, we've started to shoot stuff. I'm not one to really break, but during this, it is wildly funny stuff. So, yeah, we're shooting. It's hilarious and I can't wait for people to see it."
Creature Commandos is the first confirmed animated series from James Gunn's DCU, but the actors behind the characters will not only lend their voices, since if any of them ever gets to appear in a live-action production, it will be played by the same actor. The show will fit into the franchise's new canon, connecting with the upcoming projects whether they are animated or from any other format.
The series is currently in production, although it had to be paused because of the current strikes, but the team will get back to work as soon as the conflict between the big studios and the actors and writers' unions gets solved. For now, Creature Commandos has no release date confirmed, by Gunn recently announced that it'll be seven episodes long.