Diving into David Chariandy's award-winning novel Brother becomes an exploration to swim deep emotional waters. Chariandy's book chronicled the story of siblings, Francis and Michael, sons of a single Caribbean immigrant mother, who mature into young men. Toronto's early hip hop scene filters into the mix, too, as a does a mystery in the summer of 1991.
All of this is captured to winning ends in writer-director Clement Virgo's (Greenleaf) richly layered and exceptional film adaption. Brother is Virgo's directorial debut and boy, does it shine. Virgo co-wrote the film with Chariandy and opted to shoot the tale in widescreen, which is appropriate for it broad generational scope. This is a story with three timelines, exploring the siblings in childhood, high school, and through their early adult life. When a series of events alters the course of the brothers' lives, a small indie drama expands to become a tale of immense sibling bonds, the importance of community, and the sublime power of music.
Clement Virgo shares more about the film, why he wanted to create it, and the exceptional performances by the film's main stars, Aaron Pierre (The Underground Railroad, Krypton) and Lamar Johnson (Your Honor, The Last of Us, The Hate U Give). Dive in.
On Working with Brother's Two Stars
To be sure, Brother will be remembered for several things, but it will be the soul-stirring performances by Aaron Pierre and Lamar Johnson that stand out. Pierre is Francis, and Johnson plays Michael. Francis is strong, confident, muscular. Michael is more reserved and would be fine going unnoticed as the environment around turns increasingly more hostile.
These actors elevate Clement Virgo's already wonderfully adapted script, sending this film into one of those rare sublime areas of filmmaking. If you recall the way Barry Jenkins captured a sense of dreamy moodiness in his coming-of-age tale Moonlight, back in 2016, you're bound to find Brother intriguing as it explores how these two Black men move through certain segments of their lives.
"It's always hard to know why a story resonates with you," said Clement Virgo about what drove him to create Brother. "This one was from a book that was recommended to me, and when I finally found a time to read it, I felt very familiar with the feelings captured in the book, and with Michael and Francis and their family. I was quite moved by it, and this was just before COVID-19 hit, and I decided that I was going to make a movie that really speaks to me."
Related: Brother Review: A Searing Exploration of a Shattered Bond
Virgo went on to credit the actors' performances, noting that each actor approached their characters and, in turn, the film experience somewhat differently. "You know, Lamar Johnson has a kind of free spirit about him; an actor that really shows up. And Aaron Pierre is very thoughtful and grounded, and everything he does is really sort of processing a wealth of thought," said Virgo. He continued:
I think the combination of these two really work together. The character of Francis is such a beautiful specimen. You know, he's very tall and very strong, and so physically impressive. The character of Michael is much more like how I was at that age — much more introverted, much more contemplative, and much more an observer of the world. I just really wanted to allow and help these actors create the characters.
On Adapting the Book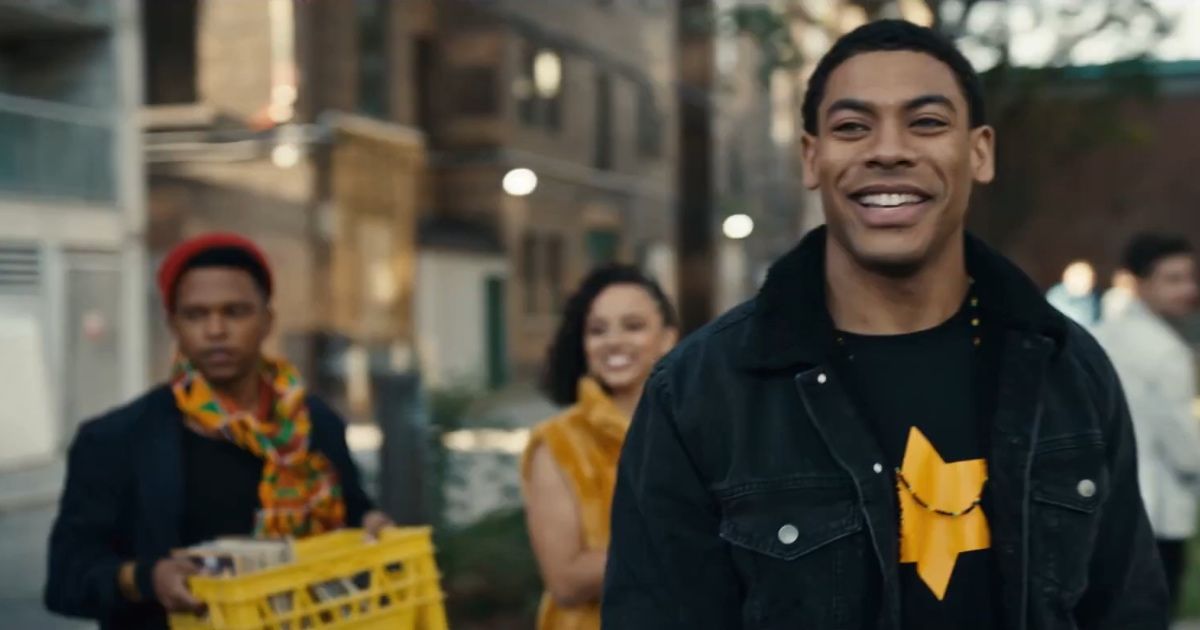 Adapting David Chariandy's award-winning novel may have been daunting. The book garnered much praise and won several awards, including the 2018 Toronto Book Award. As deep as it is emotional, Brother provokes thought as it captures the sons of Caribbean immigrants moving through experiences of their lives, until a core mystery becomes the center point during a hot summer in 1991. As Virgo explained:
I think the challenge with the book was that was such an internal novel. A lot of the story takes place through Michael's point of view. So, the challenge for me was to try to figure out how to take those internal feelings and to make them visual or external so that the audience could understand it and be with the character.
Related: Here Are Some of the Best Canadian Movies of All Time
He went on to say that he wanted to make a film that was silent in some ways, but also one that played with some elements of genre, particularly mystery and suspense. "I think the ultimate challenge was, like with any novel… how do you allow the artists inside these characters to come out without voiceover? How do you find the images? How do you find the behavior to communicate that to the audience?"
Ultimately, Virgo wanted audiences to see themselves in his characters. "I hope audiences recognize their own humanity in these characters, and recognize the feelings and emotions that arise," he added. "And of course, I want audiences to be entertained and moved, and to be in a world that they might not be familiar with, because I wanted to make that world as specific as I could. So, even though the world is specific, I still wanted the audience to still be able to see themselves in it."
Brother, from Vertical, is in theaters and VOD.