"The world is a vampire, sent to drain," sang the angst-ridden '90s band The Smashing Pumpkins. It was true then, it's true now, and it probably always was and will be. Whether it's Egyptian slaves, occupied countries, serfs, migrant laborers, or indentured servants, there's always an underclass that produces excess labor, which is sucked dry by those with wealth and power.
It might look a little different today, but just because you have a cell phone and a car, doesn't mean your time and self-worth isn't being quietly drained by undeserving overlords in the governments, banks, and corporations that own you. It's even easier now to rob us of what we're worth, thanks to the society of spectacle, in which we're all too busy streaming, browsing our phones, and tearing each other apart over politics. Try having a revolution when TikTok and legal weed exists.
If this sounds like the ravings of a communist, it's ironic to note that the Russian government just banned a film which makes the same ideological critique. That's because it's a universal condemnation of power structures, wherever they are, and that's exactly what the new film Empire V espouses. Based on the postmodern novel by Victor Pelevin, the new film from Victor Ginzburg is a morbid dark comedy about a young Russian man who joins an elite, clandestine group of vampires.
This is 'the fifth empire,' the ruling elite of the world, something that should sound familiar to any deep state conspiracy heard online. It's a rather literal metaphor for the corporate CEOs, oligarchs, tech bros, and government officials who are in charge (and do a terrible job at it; the world would probably be better if they were actually organized in some conspiratorial way). But it works in Empire V, thanks to the bold visuals and careful balance of intellectual rigor and hedonistic entertainment.
Ginzburg spoke to us about the film, which recently screened at the Fantasia Film Festival after Russia blocked the film, which Sony planned to release on 1,800 screens in Russia.
Victor Ginzburg on Adapting the Postmodern Pelevin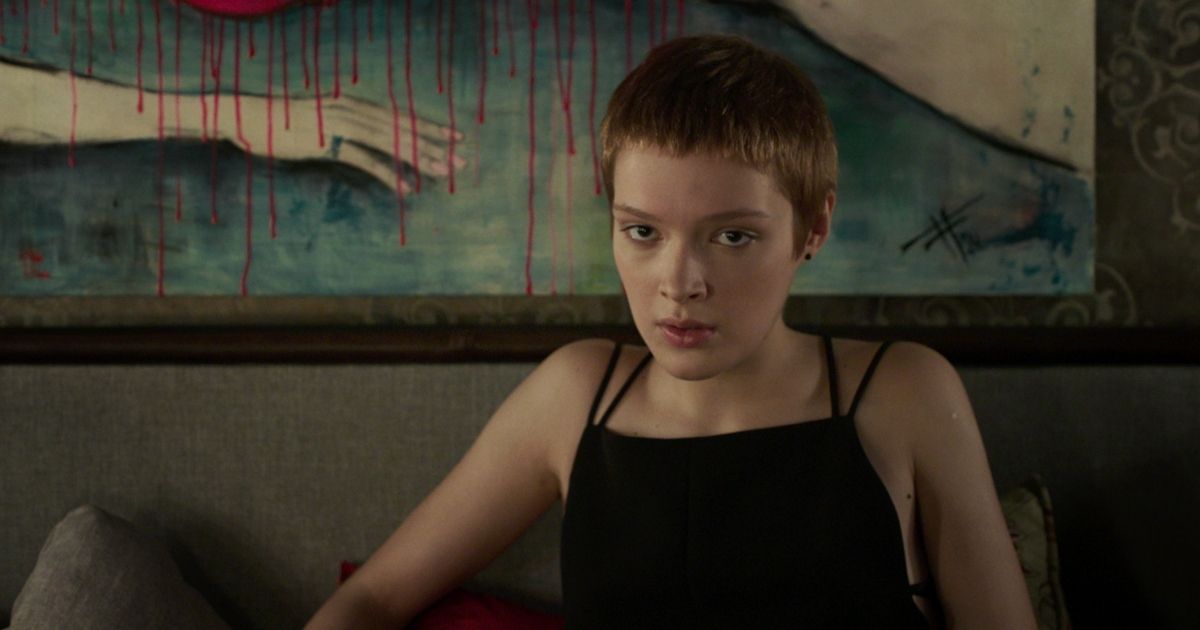 MovieWeb: What were the most interesting aspects of Pelevin's novel that you wanted to adapt?
Victor Ginzburg: The immediate, really fascinating aspect of the novel was the flipping of the genre, what he did with the vampire genre in terms of just a complete reinterpretation of what vampires really are, you know, in our culture, and that was fascinating to me. And then, of course, the satire, the political satire was the other thing that was just fascinating.
You could break it down into its real components, really, glamour and discourse being these very specific technologies that are being used by vampires to manipulate humanity.
Victor Ginzburg: And it's very much one of his themes in general in all of his writing, his critique of power and the manipulation of humanity in general. Specifically Russian people, of course, but I think it's more global than that, because I think there's a critique of capitalism in Western cultures, you know, which is a very important one of his themes. Because, while being completely and totally liberal, I guess he still sees a lot of manipulation and dictatorial tendencies in capitalism as well. So I think it's just a global satire.
Victor Ginzburg: The novel itself is Incredibly visual, and he is an incredible visualist, really. Actually that very much inspired me, because those visions and these other dimensions which he described, it's almost hallucinatory. It was just such an intriguing sort of challenge for me to get into.
Related: Banned Russian Film Empire V Presents Its First Trailer
Balancing Intellect and Spectacle in Empire V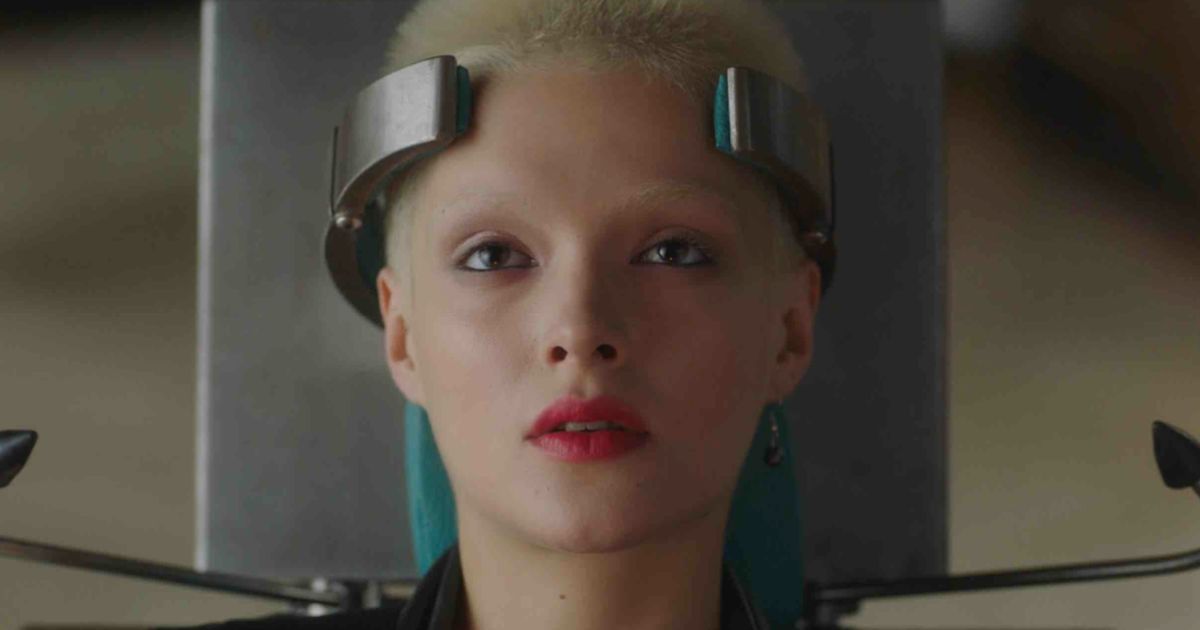 MW: You've said that the film isn't a 'message movie,' but that you believe it's important for Russian youth. It's difficult to make something appealing that's also enlightening.
Victor Ginzburg: That's what I was trying to do, is to create that balance of serious themes and almost philosophical thought, really, with extreme spectacle, psychedelic stuff […] I really want the viewer to do some work, and sort of think about what they're seeing. And that's a challenging concept in filmmaking, because you want to entertain, and you want to keep everyone focused, and yet, that was the balance I was trying to achieve. It kind of opens the curtain behind the scenes of the world that we live in.
There's manipulation that we're a product of, in terms of how we live and act, and how we dedicate our loves to making money. There's a great concept there, you know, the first time I really realized that term — 'make money.' It's like, yeah, we make money out of ourselves, really, and vampires grab it, and then feed on it.
Victor Ginzburg: So yeah, I think there are conceptual things that I think are very important to sort of see the world in a completely new light. And I think we actually had some test screenings here, private screenings in LA and New York. And I asked industry people, 'Bring your kids, 16-plus.' And it was amazing how, literally every time, they [were the ones who] came back to see the second screening, they came to see it again. That was so gratifying, because it does work with younger generations really well.
Related: Fantasia Film Fest: Best Films Premiering in 2023
The Russian Film Industry: Where Do We Go Now?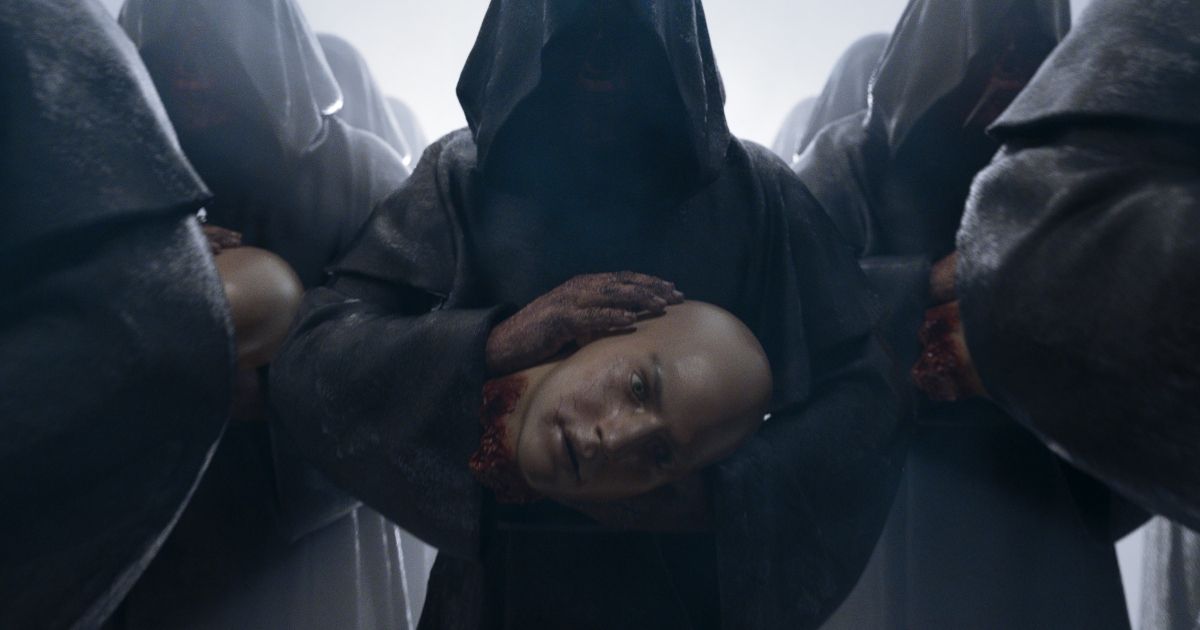 MW: What are your thoughts on the Russian ban? How does that reflect the state of the Russian film industry?
Victor Ginzburg: Well, the Russian film industry is actually ruled by the godfather of the Russian film industry, a director by the name of Nikita Mikhalkov, who was quite a famous, formerly incredibly talented director, he won the Oscar for a film called Burnt By the Sun. And he comes from this sort of dynasty of Russian elites, he was an actor, very talented, very talented.
Victor Ginzburg: And so he sort of became the Godfather of the Russian film industry. And he has a program on Russian television called The Exorcist [BesogonTV, or БесогонTV], whereby he is vehemently anti-Western, he is vehemently anti-Ukraine. I think he kind of rules the ideological part of the Russian film industry. So Empire V is an independent film, which was made outside Government involvement in any way, which is a rare event, because the Russian Ministry of Culture is essentially the biggest film producer in Russia.
Almost 99% of Russian films are financed by the government to a large degree. So I think [Empire V] was definitely not a welcome event, and given the fact that, essentially, there was a blockbuster release being prepared by Sony, we were guillotined.
Victor Ginzburg: So I'm not really a part of the Russian film industry, although, clearly I've worked with some great actors, Russian actors, great Russian artists, technicians. And paradoxically, in a way, there's this kind of unlimited freedom in Russia for filmmaking. It's very interesting, because it's a bit of a paradox; there's really no sort of set commercial industry, you know, it's still open to experiment, and the audiences are much more open to stuff. And, of course, there's a great culture, a literary culture in Russia. So, adapting the leading Russian writer today to the screen also sort of intrigued millions of people.
Victor Ginzburg: In Hollywood, unless you have like a list of box office actors, you won't get the budget, it's as simple as that. And that's one of the issues. That's one of the things that is great about Russia, because there's really no true star system. You know, there are definitely stars, but they're not box office stars, so you can actually use unknowns. That opens things up a lot.
MW: Are you worried at all about what happens when you return to Russia, or your future making movies there?
Victor Ginzburg: Yeah. I'm worried about Russia in general. You know, it's gonna be a big question for me, of course. And who knows, things are so unpredictable, Russia is so unpredictable. And you know, there's plenty of progressive people in the film industry as well. But of course, at this point, it doesn't look like I'm going to be making any films soon in Russia.
We're wishing you the best, Victor. Watch this space for more information about the wider release of Empire V.