Film festivals are the perfect opportunity to find new films, actors, and talent that might not make it into mainstream theaters around the world, and Fantasia is one of the top destinations for cinephiles each year. From international cinema, especially Korean movies, to some of the biggest potential sleeper hits in the English-speaking world, Fantasia has been a festival to keep an eye on throughout the years due to the quality of the films showcased within the festival.
One of this year's highlights is Aporia, Jared Moshe's portrait of grief that uses sci-fi elements to question how far one would go to save others — even if it meant sacrificing their reality in the present day for the sake of another person. We had the opportunity to speak with director, Jared Moshe, about the behind the scenes of the film and how it came into existence.
Planting the Seed of a Story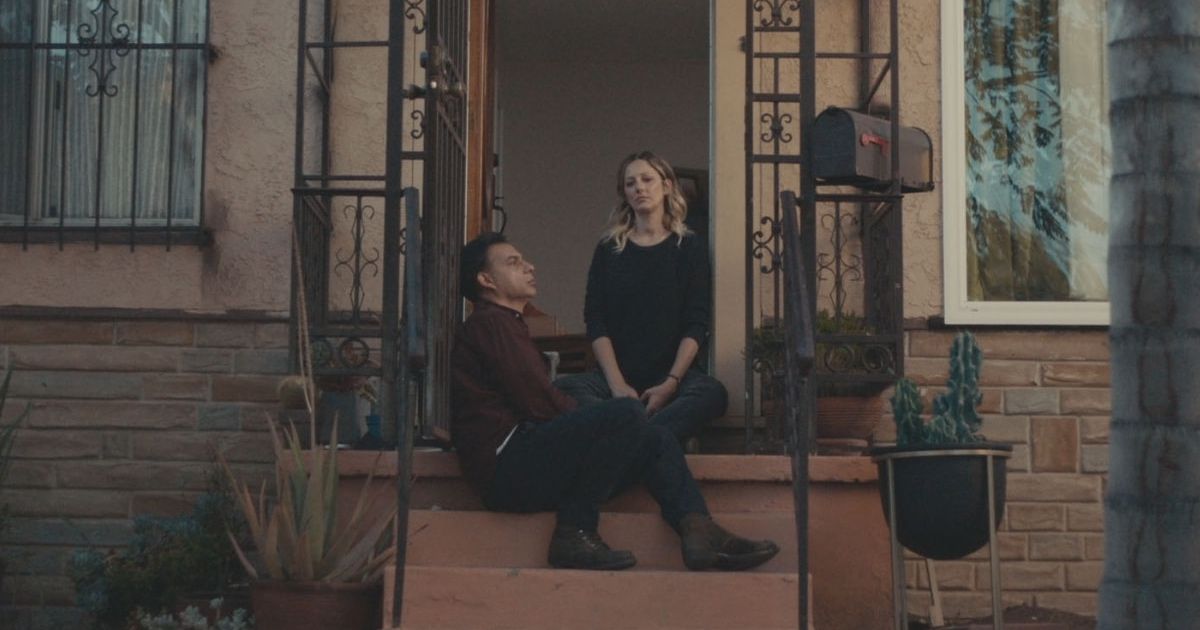 In Aporia, Judy Greer portrays a grieving widow who's lost her husband, Malcolm, several months before in an accident that was preventable. When a mutual friend ends up finishing a machine he was working on with her deceased husband, it gives them a golden opportunity to change the present day circumstances they're living with. They decide to kill the man who ultimately took Malcolm's life, altering the timeline, in order to bring Malcom back. But when they continue to mess with the timeline, thinking that they're doing good for the world, it ends up creating a sticky situation with some questionable ethics from an outsider's point of view.
Related: Aporia Review: Judy Greer Shines in a Haunting Sci-Fi Portrait of Grief [Fantasia Festival]
When asked about the inspiration behind the story within Aporia, Moshe said, "The idea from the story came from two places." He explained that he had this idea for a gun that could be used to murder people in the past, but realized that this concept wouldn't potentially work as well for a film. The idea was then shelved until Moshe experienced a major life event:
But then a little while later my son was born, and I was wrestling with what it was to become a parent, and feeling like suddenly the world, which was so fun and exciting, was scary.
Thus, Aporia came into existence. Moshe added, "Being a filmmaker, this was something I could grapple with through a script." Once the idea was created with the gun, Moshe eventually nailed down the details as to why Sophie, as a character, would have the motivation to do what she did. He mentioned, "Then I had to come up with the rules of the machine." He then researched quantum physics to try and figure out how such a machine could exist. From there, he set the rules: it could only kill people; you could not reverse someone's death after killing them; and when you use the machine, you remember the original timeline and not the new one.
Behind the Scenes of Aporia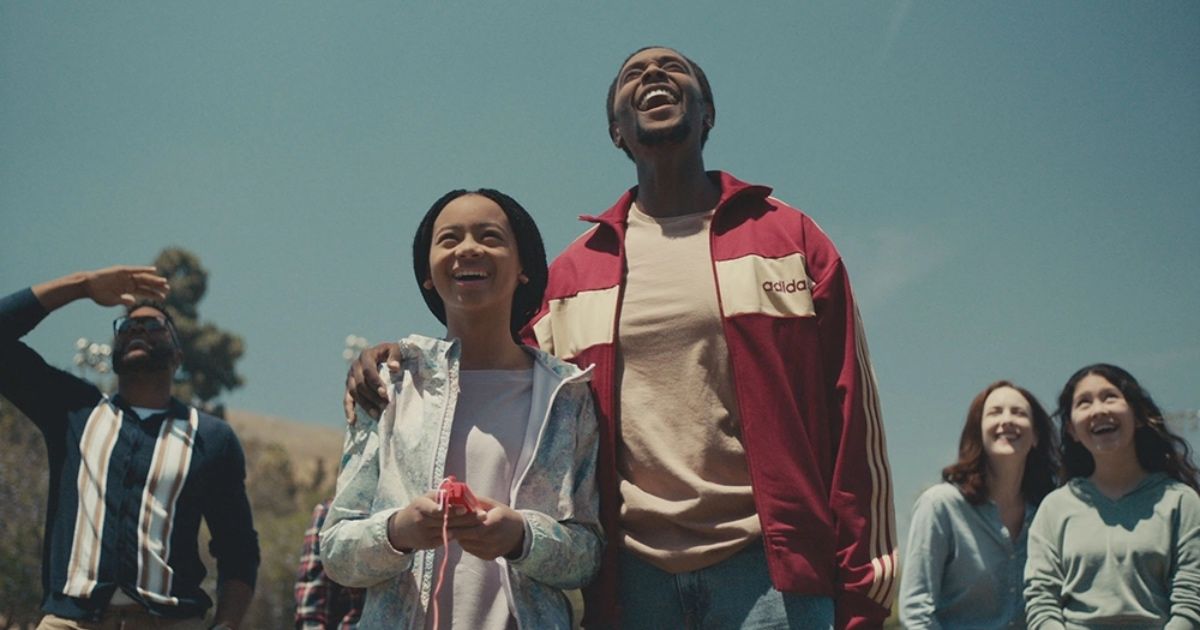 Although the premise of Aporia seems simple from its synopsis, it features complicated characters, played wonderfully by the actors behind them. When asked about how the actors made these characters their own, Moshe mentioned, "It's my job as a director to work closely with my actors to find a version of the character that feels true to the person written on the page, who they want to see on the screen, and hopefully what will feel true to the audience."
One of the many highlights of movie is the performance given by lead actress Judy Greer, who truly takes her character, Sophie, and turns her into someone who resonates on-screen. "I wanted to cast Judy in this role because she's such an incredible actor. I always think about that scene in The Descendants at the end." The role of Sophie is a demanding one, and Moshe was aware that Greer could tease out such an excellent performance, adding nuance to a character that's complex and going through quite a bit emotionally.
Related: Best Judy Greer Performances, Ranked
Moshe originally began the script for the film back when his Western, The Ballad of Lefty Brown, came out, and then the movie spent several years in development. After gearing up to make an indie in May 2020 that never happened, which paved the way for Aporia. Moshe recalled a test screening with an early cut, and how a viewer texted him about how they went home and hugged their daughter after. Moshe believes that's the kind of takeaway he hopes audiences have after watching the film.
It was probably a seven-year journey to get this [movie] made, with different starts and stops along the way.
Shooting During the COVID-19 Pandemic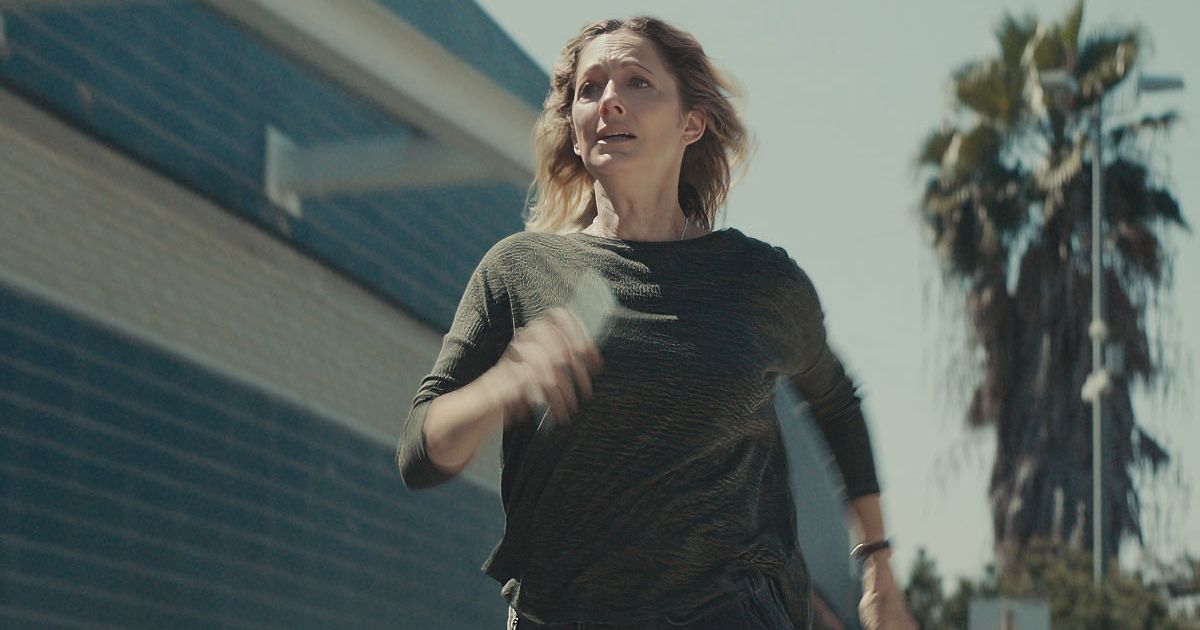 The entire world was affected by the COVID-19 pandemic, and those in the film and entertainment industry remember it well. Aporia is one of those movies that was made during the pandemic, which meant that life on set was full of caution and unique challenges. Moshe confirmed this, "We shot during July 2022. We started when the numbers were down, then it spiked. It was that crazy period where we had to have insane COVID protocols on set when people, in real life, were kind of done with them."
Indie movies have a limited budget to begin with, and Moshe described how a good chunk of the movie's budget was going towards COVID. At one point in the movie, there was someone walking in the background on with a mask, breaking the world that the movie was set in.
We only had 17 days to shoot 103 pages, and then there's COVID protocols. We actually got shut down for a period of time because of COVID.
With limited time, and only those 17 days to shoot, that made time one of the most essential aspects of production, and one of the biggest challenges to work within. While there may not have been enough time in the beginning to try and get everything done, when asked about what's next for Moshe, he mentioned the ongoing strikes. Potentially after the writer and actor strikes, an interesting indie project is in the pipeline, fusing sci-fi and Western movies (a genre he has worked in before), together. Until then, Aporia is making waves thanks to its great festival run and 100% critics score on Rotten Tomatoes.
From Well Go USA, Aporia is out in theaters on August 11, 2023.